Freeletics was founded on the idea that health and fitness are a huge part of the foundation for a happy and fulfilled life. With everything changing around us and our daily routines uprooted, one thing is certain: this is the time to look after yourself. And we are here to make sure you're not on your own. There are enough things to worry about right now - how to look after your fitness and routines shouldn't be one of them.
To give you additional support, we have created some new, free content you can find on our social media channels and here on the Blog. We have also made a collection of Mindset content free in the Freeletics app. And finally, we are curating our most relevant Blog posts which will help you navigate your changing situation. Our goal is to help you stay healthy - both mentally and physically - no matter where you are. Here is a breakdown of the content you can turn to:
New Freeletics 7-day workout plans Kick-start your home fitness routine with our free 7-day workout guides for 8 weeks of home workouts. To find each workout in the plans, click on the 'Explore' tab in the Freeletics app and search under 'Signature Freeletics workouts.' You can find the bonus exercises from the plan in our 'Single Exercises' section. We will be adding the next week's plans regularly, so be sure to check back.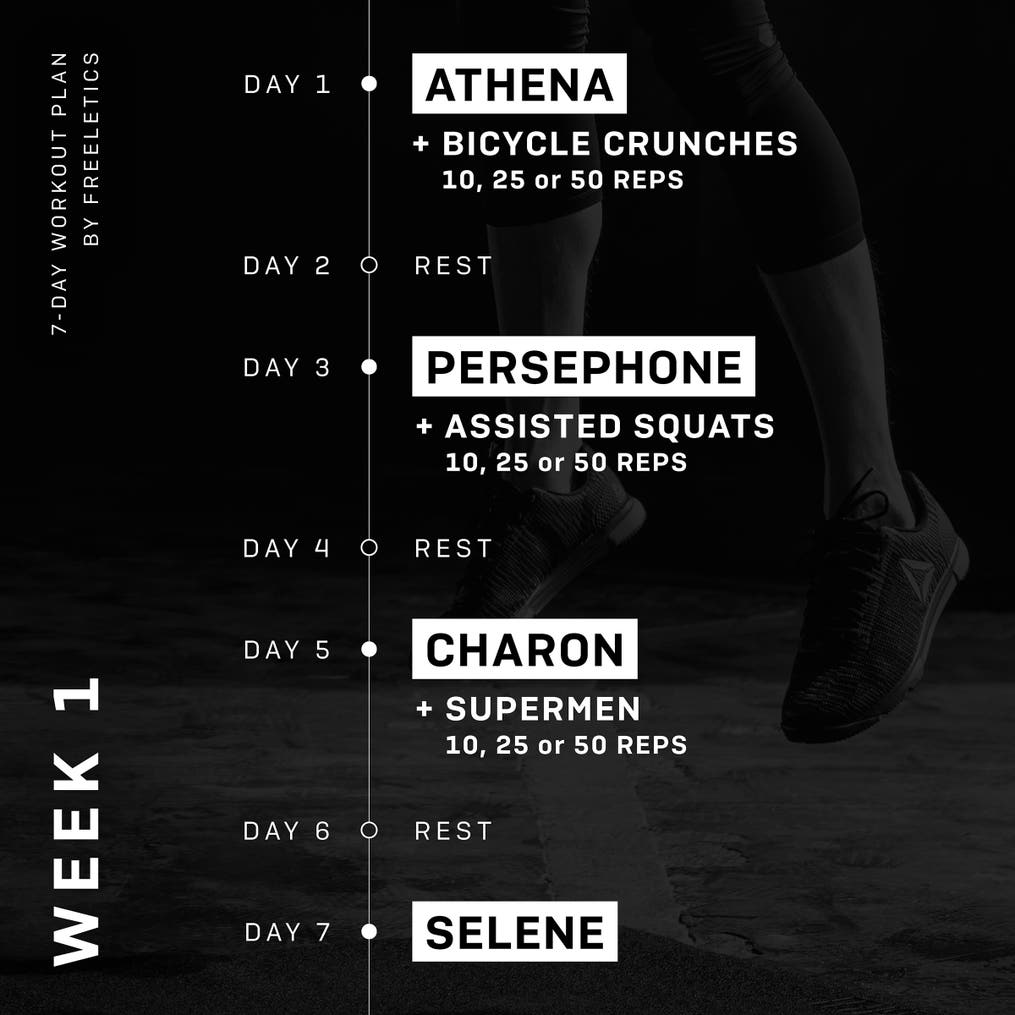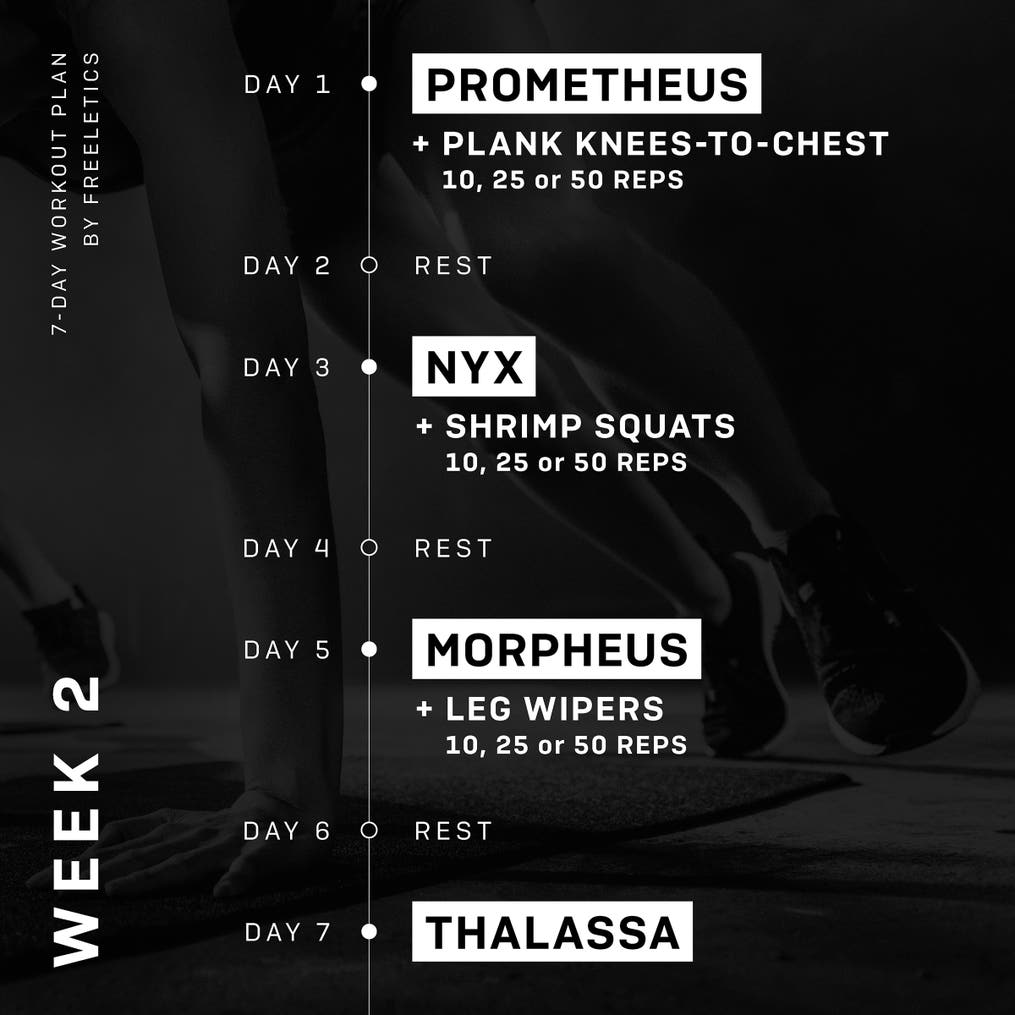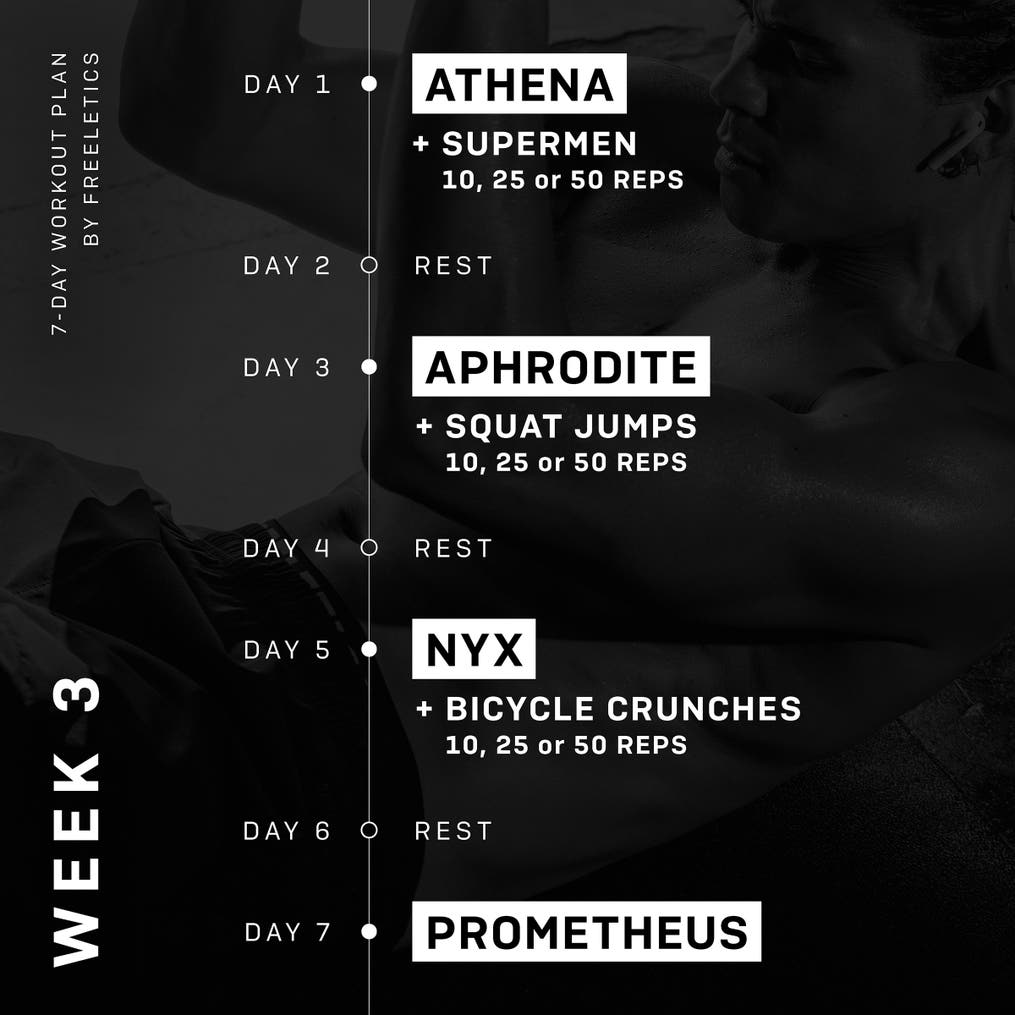 Free content to look after your mind It's important to stay active if you're stuck at home, and building a routine can be tricky enough already. It doesn't help if your mind is busy and you're feeling stressed, so we are making our 'Focus & De-Stress' and 'Get Inspired' audio courses from the Freeletics Mindset Coach accessible to all, free of charge, for three months until June 25th. You can find these episodes by going to the 'Explore' tab and choosing 'Mindset Coaching.' These exercises, guided meditations and courses will help you to reduce stress, find a moment of calm and build up the motivation to stick to your healthy routines.
New virtual community workouts Now, more than ever, is a time to come together. The Freeletics digital community is available to you as a pillar of support whenever you need it. Join us every Wednesday on our Instagram account at 5pm CET for a live community workout with our first Free Athlete, Vanessa Gebhardt. When you're done sweating, why not discover new Athletes to follow in the app for some extra motivation and support?
Curated tips and knowledge Want to train at home but unsure where to start? Struggling with habits when your routine has changed? Looking for ways to take better care of yourself? We are collecting the best tips and hacks for continuing on your journey with Freeletics, no matter what. Check out our new reading list for all you need to know about keeping fit and healthy at home. We'll keep it updated for you, so be sure to check back in when you're looking for inspiration and answers.
When times get tough, Free Athletes show their resilience. We come together and we look forwards, because we know we can get through anything. No matter what, Freeletics will be here to inspire, challenge and mentor you.