What's not to love about watermelon? Apart from its high vitamin and low calorie count, watermelon is 92% water and can be used as a natural remedy for muscle soreness – the perfect refreshment after a gruelling summer workout. Ready to get your watermelon on? In honor of International Watermelon Day, here are 3 recipes to keep you sweet and cool you down.
Sliced – Watermelon Pizza
Watermelon and pizza in the same sentence? What's not to love?! Plus, with only a few ingredients, this recipe is super simple to create and makes the perfect side or appetizer to just about any summer meal.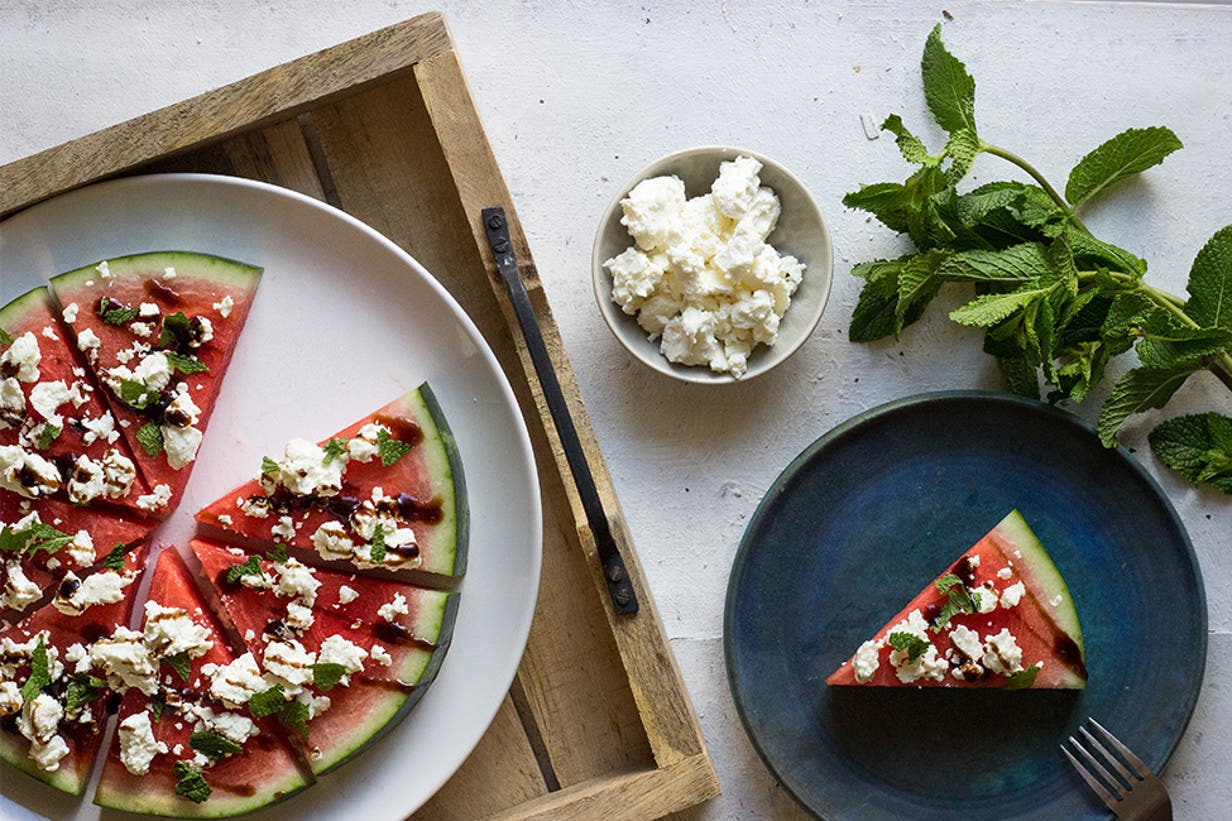 Ingedients:
Serves 4
1 watermelon slice, cut 1-inch thick from the widest part
250g crumbled feta cheese
1 handful mint leaves
½ tbsp balsamic glaze
Directions:
Slice the widest part of a whole watermelon in half. Lay the flat side down on a chopping board and cut two 1-inch thick slices from each half. Cut each slice into triangular wedges.
Place the slices on a large round dish like a pizza, crumble feta cheese on top and drizzle with balsamic glaze. To finish, sprinkle with mint leaves.
Iced – Watermelon Slushie
Everyone knows a summer picnic isn't complete without watermelon. But if you thought it was best served sliced, you clearly haven't tried it blended. With no added sugar, and plenty of ice, you'll work twice as hard on the training ground when this super slushie is your post-workout refreshment.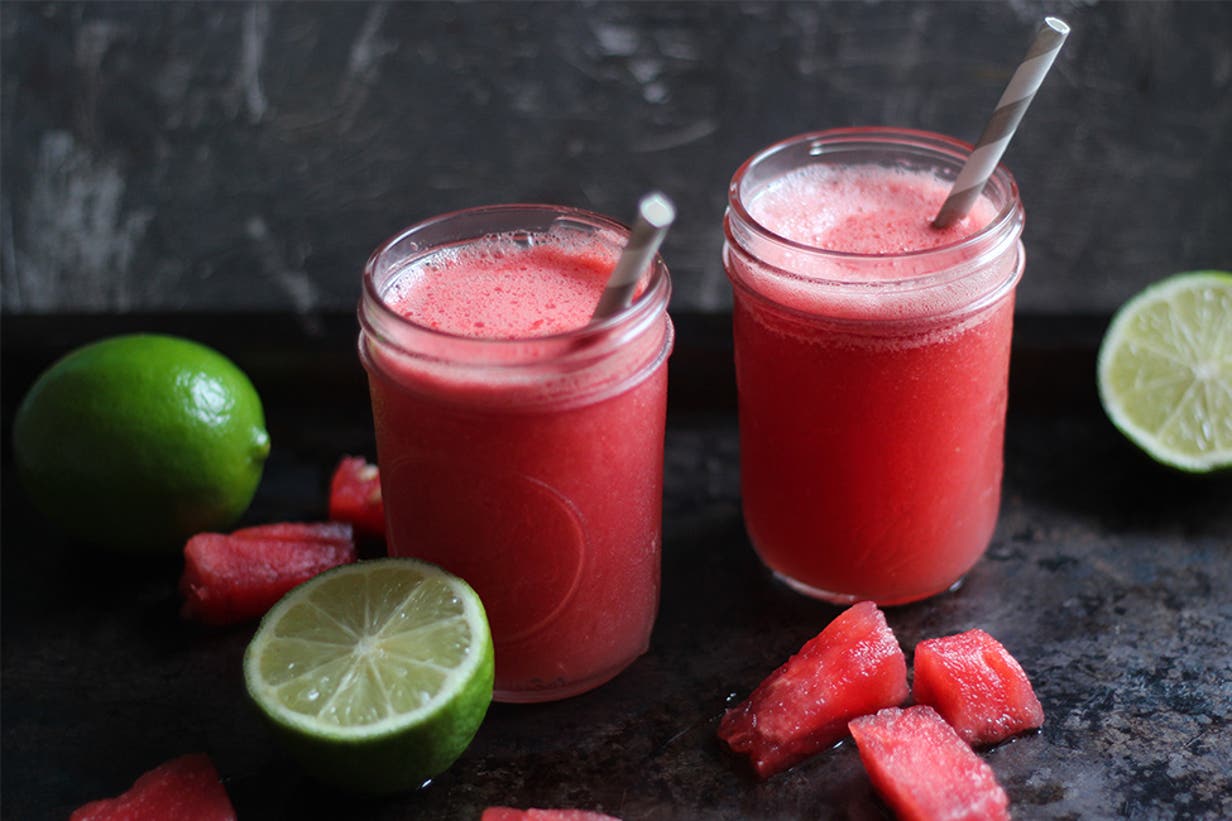 Ingredients:
For 2 slushies
800g watermelon cubes
2 whole limes, juiced
200ml of water
Directions:
Cut watermelon into cubes (without the rind) and lay on a metal cookie sheet. Freeze for at least 1 hour.
Add frozen watermelon cubes, lime juice and water to blender and mix until desired consistency. All that's left to do is pack it in your sports bag and enjoy after training!
Diced – Grilled Watermelon Salad
It might sit at the top of the summer snack leader board, but there's one way to eat watermelon that you may not have considered: in a salad. That's right, watermelon deserves center stage at the dinner table, and we've got a recipe to prove it.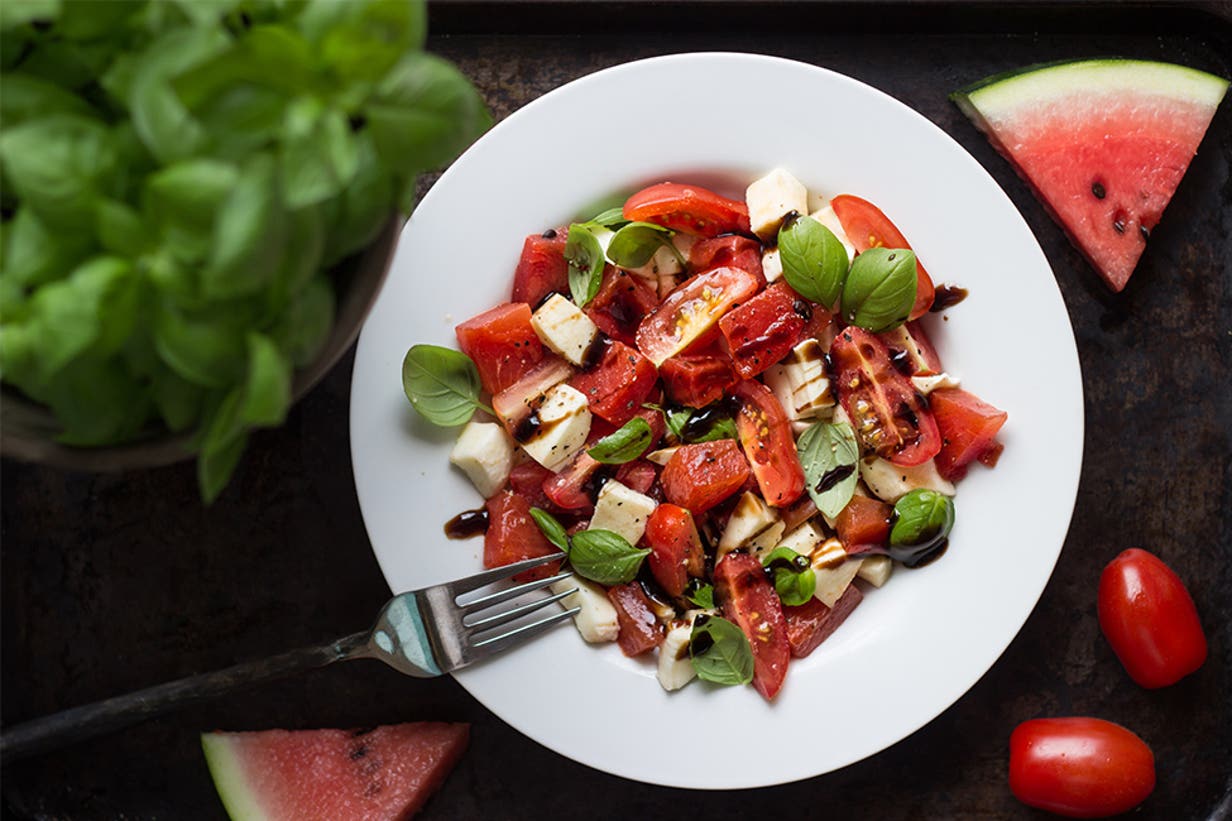 Ingredients:
Serves 4
2 large watermelon slices, each cut into 4 triangles
2 tbsp olive oil
½ tsp each salt and pepper
2 tbsp honey
400g grape tomatoes, quartered
200g fresh mozzarella, sliced
fresh basil leaves, to taste
balsamic glaze for drizzling
Directions:
Preheat your grill to medium heat. Brush both sides of each watermelon triangle with olive oil and season with salt and pepper. Add a drizzle of honey over each triangle and place them on the grill, grilling each side for about 2 minutes. Alternatively, you can grill them just as easily on the stove on low-medium heat, cooking for 5-7 minutes on each side.
Cut 2 watermelon triangles into cubes and place on a plate, then sprinkle tomatoes, mozzarella and basil leaves. Sprinkle with balsamic drizzle, serve and enjoy.
Tried and tested? Leave us a comment below and tell us what you think. Don't forget to hashtag your food pics with #FreeleticsNutrition. Enjoy!