Christmas is our favorite time of the year. Why? Because it gives us another reason to experiment with recipes and healthy versions of all those Christmas classics. And in true Freeletics style, we've got another one for you. It's a sugar-free alternative to the gingerbread cookies we can't imagine Christmas without.
We advise you bake these zesty guys in batches and bring them along to your next family get together – or share some Christmas joy and hand them out in your office or on the training ground. Enjoy!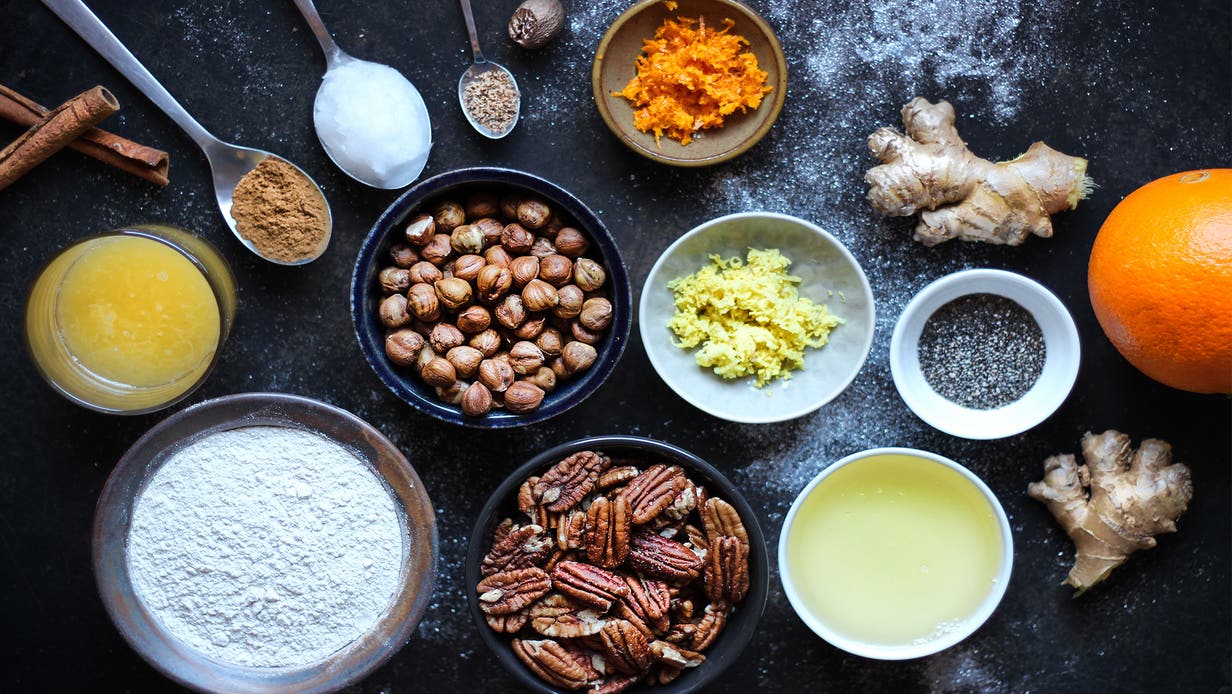 Ingredients:
(Serves 16)
120g hazelnuts
150g pecans
200g buckwheat flour plus handful of plain flour for rolling
125ml honey or maple syrup
2 tablespoons grated ginger
½ tablespoon cinnamon
Pinch nutmeg
25ml freshly squeezed orange juice
Grated peel of 1 medium to large orange
1 tablespoon coconut oil
1 tablespoon chia seeds
Preparation:
Preheat oven to 180°C.
Blend hazelnuts and pecans together for a few minutes until they form a flour.
Add remainder of ingredients, along with 25 ml of water, and using your hands, knead into a dough – adding more water, bit by bit, if the dough is too dry.
Line baking tray with baking paper and set to one side.
Roll out dough on floured surface until it's around ¼ to ½ inch think.
Cut out shapes using a cookie cutter and place on baking tray.
Bake for 5-10 minutes until the cookies are golden brown, then remove from oven and allow to cool for a few minutes before serving.