How ready are you for summer? Already in your best shape? If not, we're about to save you some regrets. Let's not waste another minute. Are you ready to kick things off? Here are a few useful tips and tricks to get you summer ready.
Set a concrete goal
Working towards something is always easier when you've got a clear vision of what you're trying to achieve and when you want to achieve it by. Write your goal down and put it somewhere you'll see it every day. We suggest the bathroom mirror or your desktop screen. Then, break it up into smaller achievements that you can reach daily or weekly.
Step up your motivation game
Start getting yourself hyped. Search for motivation anywhere and everywhere. Fill your social media newsfeeds with fitness tips and start following your favorite motivators. Print a picture of your role model and place it on your desk. Save your favorite quote as the screensaver on your phone. Every reminder helps.
Clear your fridge of heavy ingredients
Winter is over and so are the days of eating heavy, hearty meals. Time to go through your fridge and kitchen cupboards and start exchanging all your winter foods for lighter ingredients: salads, fruits, fresh herbs. Need some recipes for inspiration or a meal plan that helps you eat clean, gain muscle or lose weight? Then get our Nutrition Coach and begin getting in shape for summer.
Plan, plan, plan
First step: get a calendar and hang it up in your home. Second step: get a big red marker. Third step: plan every training session in your calendar with your big red marker. Once it's marked in there, it's fixed. Everything else can be planned around your exercise routine. But that stays exactly where it is.
Invest in new training gear
"Enclothed cognition" is the term used to describe the influence our clothing has on our psychological processes. Your sports clothes can be the deciding factor when you're stuck between lying on the couch or getting up and going out to train. As soon as you have your training outfit on, you're in character. You've passed the first stage of the decision making process and you are now prepared. Meaning you're one step closer to actually doing it. Take a look at Freeletics Essentials and get kitted out in our functional, on-trend performance and athleisure range.
No regrets this summer
Now all that's left to do is find a group near you and get to work. Not tomorrow. Not next week. Not next summer. Your life won't wait. It's already in full swing. So make this sum mer the summer that changed everything. Because although summer might be your goal, your achievements will last a lifetime.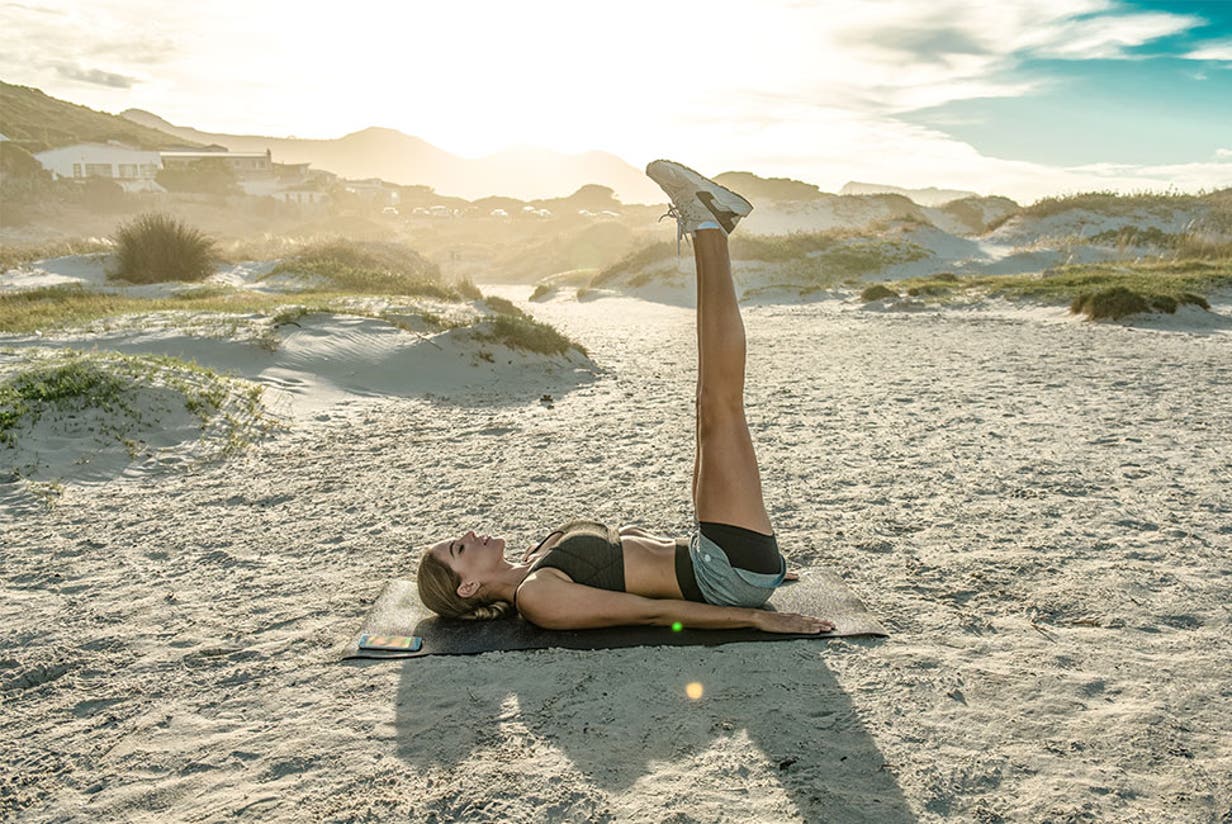 Your summer countdown starts now ... 5, 4, 3, 2, 1.