Every Free Athlete knows Vanessa. She goes against every stereotype there is. Her scores top the leaderboard and she motivates millions of athletes all over the world every single day. Why? Because she writes her own rules. She knows what she wants, and goes out there and gets it. It's what makes her an inspiration and a true Free Athlete. This is the story behind her success, what motivates her and what's coming up in the future for Vanessa.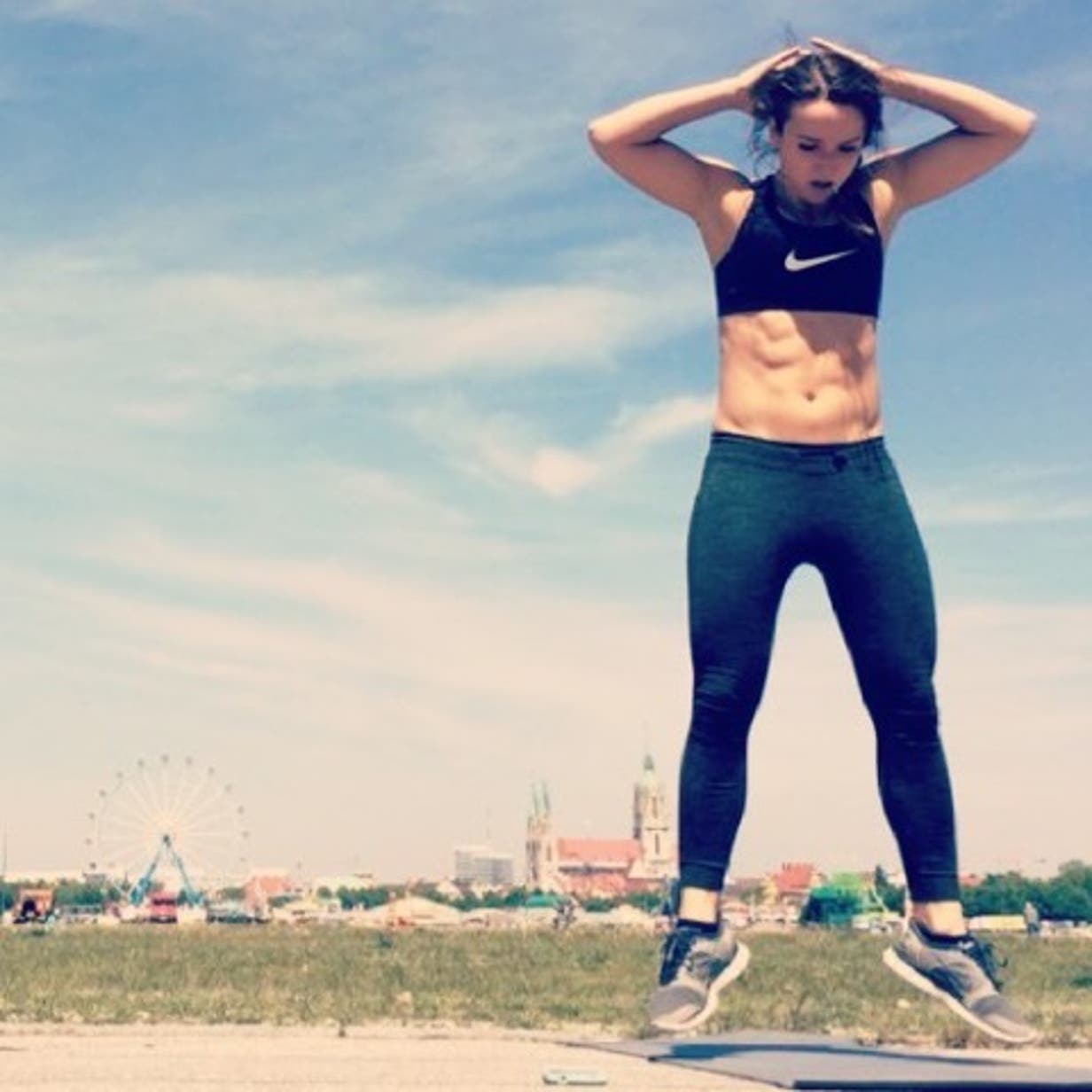 Hi Vanessa, for those who don't know you that well, can you tell us how long you've been doing Freeletics?
"Hello! Everyone who has the app should know me because I most likely pop up on their feed quite a lot! Well, I've been doing Freeletics since the very beginning. And I pretty much plan on doing it until the very end."
If you're one of the first athletes, what motivated you at the start?
"It was always the people I trained with. I haven't always been as fit as I am now so I needed a little extra motivation from time to time. And for me that was my training buddies. Who knows, if it wasn't for them shouting at me to keep going, there's a chance I could have given up."
Who did you train with at the time?
"I used to train with a lot of guys. They told me that if I were a boy, not one of them would even come close to me. Strangely, it motivated me to train harder so that one day, I would get to that stage. They didn't wait up for me or go easy on me because I was a girl. At the time it was really, really tough but when I look back, I'm really happy they didn't. I definitely wouldn't be at the level I am if it wasn't for them. So thanks guys!"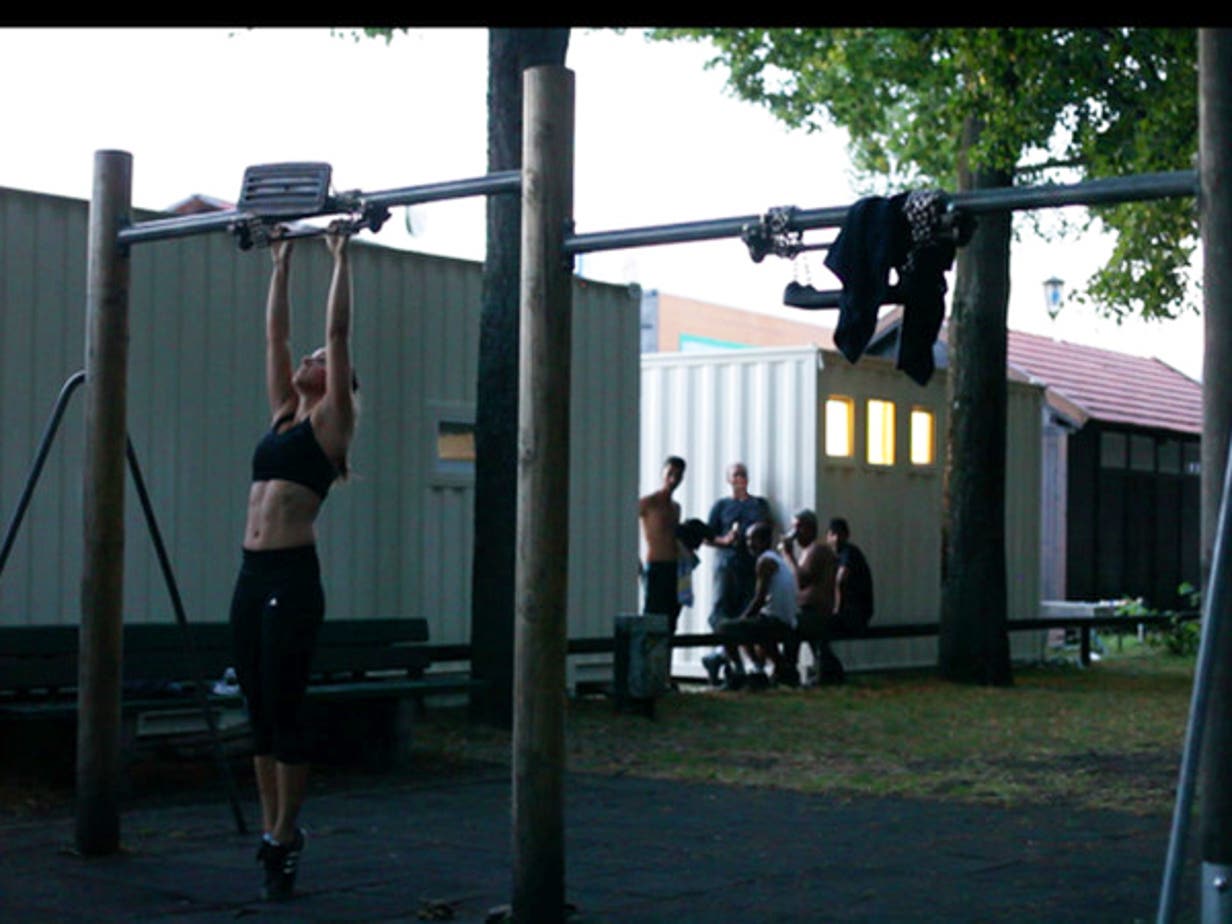 Are they still your training buddies now?
"I don't train with them as often as I would like to. But that's ok. I've talked my girlfriends into doing it now as well. It's a little different to training with the guys but it's cool to be able to show them things and help them if they need it."
Going back to training with men, do you feel like being a girl gives you a disadvantage?
"At first I did. It used to really frustrate, and intimidate me a little when I just couldn't seem to get to their level. But the thing is, men are built to be stronger. It's natural. After training with boys for so long, I realized this. Of course I will try to challenge the guys as much as I can, but it's not always about being the fastest or the strongest with Freeletics, and that's what I love about it. Everyone has their own reasons. For me it's because I love being on the edge and going to the extreme, but if you just want to get fit, then that's cool too. Everyone should focus on themselves and their own goals. Never see something as a disadvantage. Always see it as a challenge."
You have millions of followers on the app. How does it feel to be such an inspiration?
"Wow, it's so crazy to hear that. Most of the time I don't even realize. When I do Freeletics I do it for myself. It's my passion. But then afterwards, when people comment on my performance, I'm like "wow! Me? Really?" That's when I realize that what I do really matters. So ye, it's a pretty amazing feeling."
What kind of a role model would you say you are?
"Hmm that's a tough question. I try to be a good one, especially to other women. I show them that as long as you're fit and healthy, anything is possible. It's not all about the skinny models you see in the media. Strong is the new skinny. I back that 100%! This doesn't mean that every girl has to go the same route as me. As long as you're healthy and happy, that's all that's important."
So would you say inspiring others is the biggest reward for you being a Free Athlete?
"Definitely! But it's also looking back and seeing how much I've changed. Not many people will believe it but I used to be pretty unhealthy when I was younger. Now, I have a whole new meaning to life. I now know I'm strong enough to do something that many others wouldn't even dream of attempting. And, I'm good at it. The fact that I can do this and touch the lives of over 1 million other athletes at the same time, there are no words to describe how it feels."
You're right, many people probably won't believe that you were once a beginner. What seemed impossible to you at first?
"High jumps. When I first started I used to say I couldn't do them because I was a girl. (Vanessa laughs) This was back when I used to make excuses! But after a year or so of training, I realized that I could do many things that I didn't think I could do before. So, I gave it a try. And after a few practices, I could. If you really want to do something, you will do it. But only if you keep trying and stop making excuses. If I had never tried I never would have succeeded."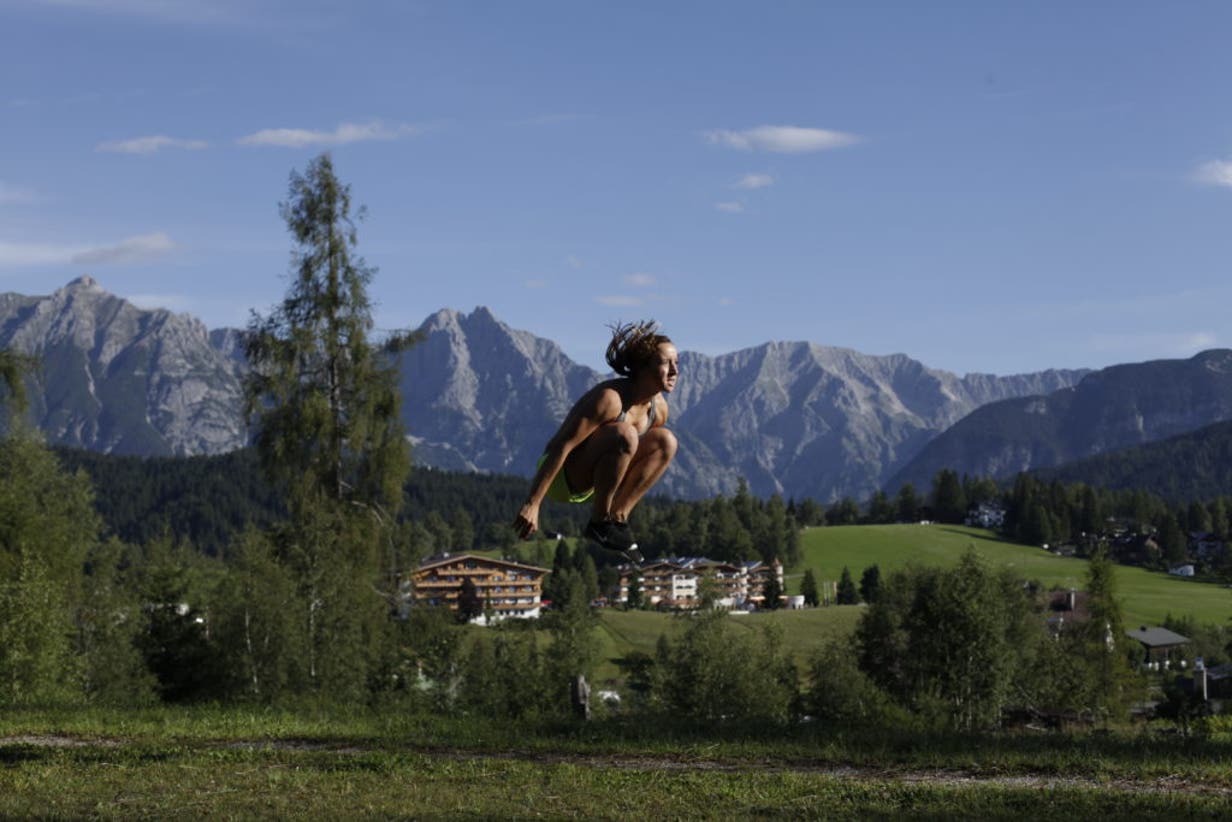 What about your eating habits? Do you have any problems with that?
"Oh yes! I love food. I used to eat just because I was bored. And not always healthy. This was a really bad habit and I think a lot of people suffer from it. But the more progress I achieved, the more focused I became. Controlling what I ate got much easier. Now I enjoy eating healthy. So take note: It just takes time and getting used to."
So what are we likely to find in your fridge? Or what healthy ingredients do you swear by?
"I love oats for breakfast, low fat curd as a snack and salad for lunch or dinner. I really like herbal tea like matcha tea or chaga tea (it's very special). I love making my own iced herbal tea with mint, ginger and lemon and leaving it overnight in the fridge. I use a lot of herbs and vegetables and my favourite meal is bean salad with some sundried tomatoes & feta. Simple and easy."
So what's next for you in the future? Any goals?
"Honestly, I just want to keep getting better. There is always room to improve my technique and I really want to keep pushing my body to see how far it will go. I'm dying to master muscleups. I'm already quite powerful but muscleups are all about technique so I just have to keep practicing. Keep an eye on my feed. I'll keep you guys posted on how they are coming along."
What's your favourite workout?
"Helios. Iris. Metis Strength…. ahh I actually like them all. But I would have to say my favourite is Helios."
Why?
"Some might find this crazy but it's my favourite because it's seriously challenging. It doesn't give you any time for resting. Just loads of repetitions. So for the whole time your body is working at its maximum power level. But hey, this is when I'm happiest. It's also one of the workouts that I've improved my time for the most."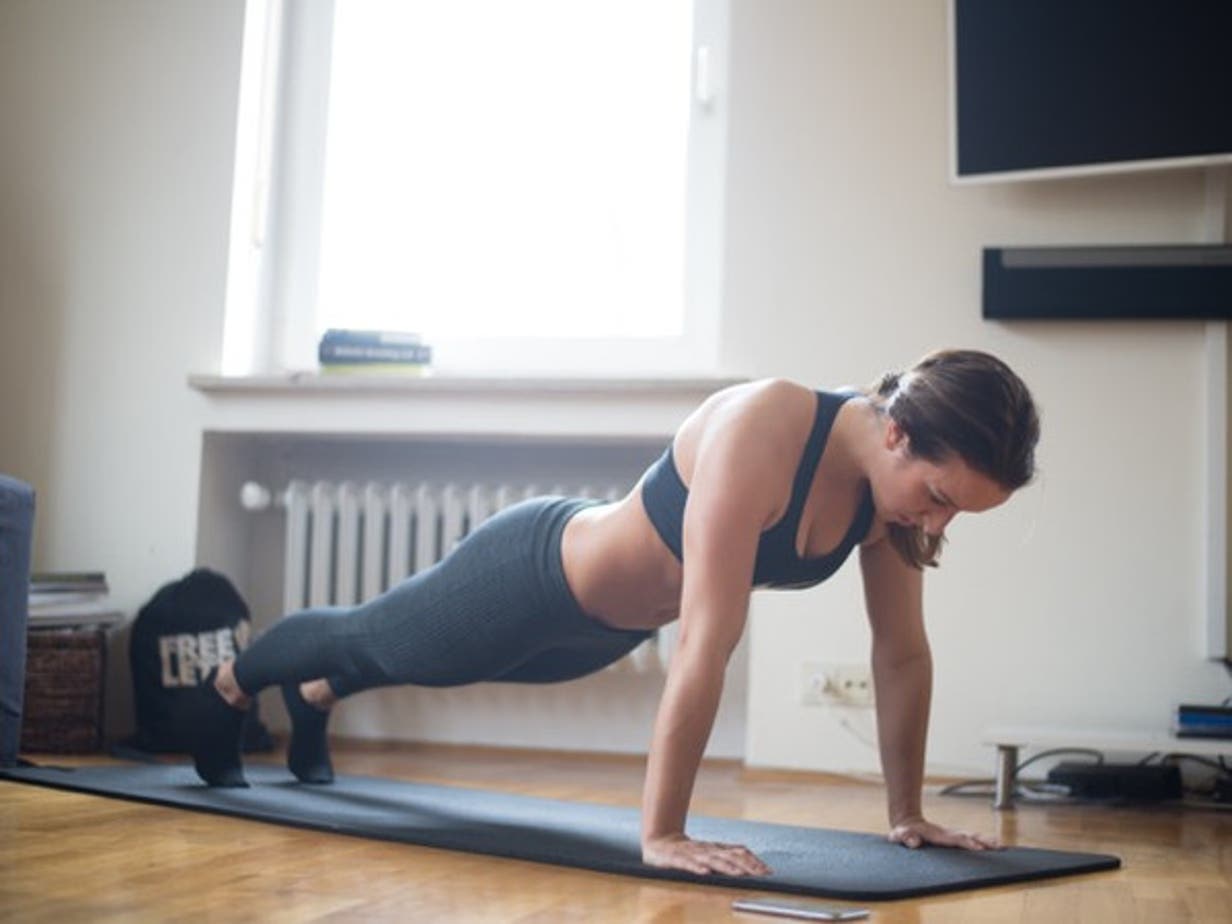 Is that all down to practice?
"Definitely. A lot of practice, a lot of early mornings and a lot of learning not to take breaks. At the beginning my body wasn't used to it. No ones body is used to doing 200 burpees if they haven't done them before. But it's all down to hard work and dedication. I just kept going and with that, kept getting better."
That sounds like a lot of work! Give us an insight into your training routine.
"I love to workout in the morning, about 5 to 6 times a week. But I always make sure I take my rest. It's so important for me, along with stretching. I usually train with a group. It's so much more motivating training with others. I get a chance to share my knowledge and what I've learned over the years. That's all part of the Freeletics experience."
Ok, so here is a question for the girls: With such a heavy training load, you must have a lot of workout clothes. What are your must haves?
"A good sports bra and some tights that won't slide down during the workout. VERY important because it adds time to your workout having to always pull them up. In summer the best thing is a good pair of shorts with an inner lining. And of course the hair. I'll always check it twice before I workout so I wont have to fix in between."
What would you tell people who were thinking of giving up?
"If it were easy, everyone would do it. Remember this because it's 100% true. Nothing worth having comes easy. My journey wasn't easy. I was once a beginner. At first, I couldn't even do 1 pullup. But who cares? It doesn't matter how long it takes. If you keep going, you will one day 100% get there. If you give up, you can be sure that you never will."
If they're just starting…
"First, ask yourself what you really want to achieve and write down your goal before you start. It's easier to work on something if you know exactly what you want to get out of it.
When you start, it's tough. For you, for me, for everyone. That's Freeletics. But the feeling you will get afterwards makes it all worth it. So remember that feeling. Take a photo of yourself after your workout. Write down how you felt. When things get tough, think back to that feeling. This is what awaits you when you finish. It won't ever get easier. But you will get better. Take the chance, focus and keep going. Take it from me: It's the best decision you will ever make in your life."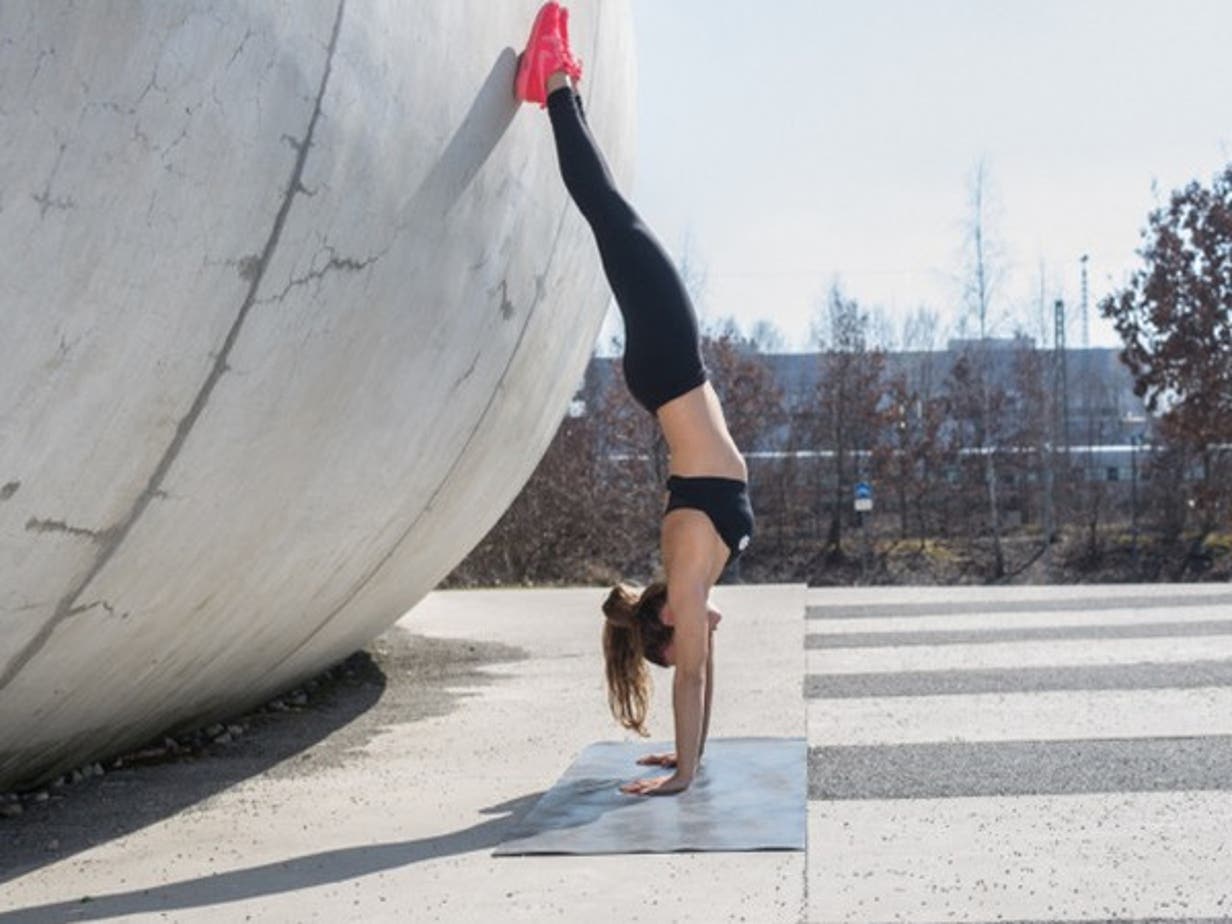 She might seem in a different league, but like everyone else Vanessa started with a goal and a plan. How did she get to where she is today? She made a decision and she didn't let anything stand in her way. Take a leaf out of her book. You don't have to always be the strongest or the fastest. Just concentrate on being better than you were yesterday. It all starts with making a choice. Will you or won't you?