When Zaida started Bodyweight in 2014, she knew the journey was going to be tough. But motivated by the success stories of other Free Athletes, she didn't let this stop her. Soon, "can't'" and "won't'" were no longer part of her vocabulary. She was becoming her best version with Freeletics Bodyweight, and wasn't going to stop there. Zaida continued to strive. She began training with Freeletics Gym too, which helped her tone and gain muscle and definition even more. At first Zaida doubted if Gym and Bodyweight would work together. Now, nothing can stop her. Here's how she did it.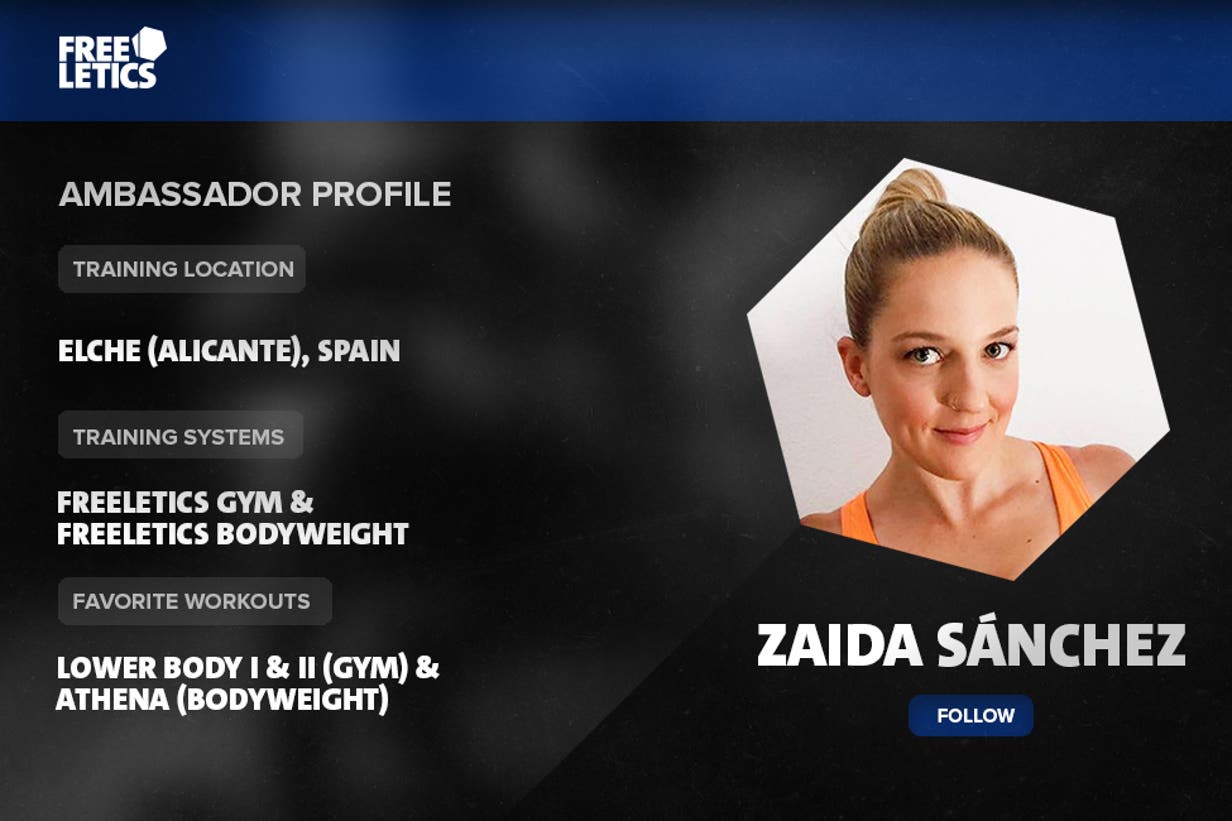 How long have you been training with Freeletics?
"I've been a Free Athlete since February 2014."
Which Coach did you start with?
"I started with the 15 weeks Bodyweight Coach."
And now? Have you added another Coach to your training?
"I now combine Bodyweight and Gym. Bodyweight got me in shape really fast, improved my endurance and made me more resistant. Gym complements my Bodyweight training by helping me to further tone my body and build more muscle. That's why I work out with both training systems."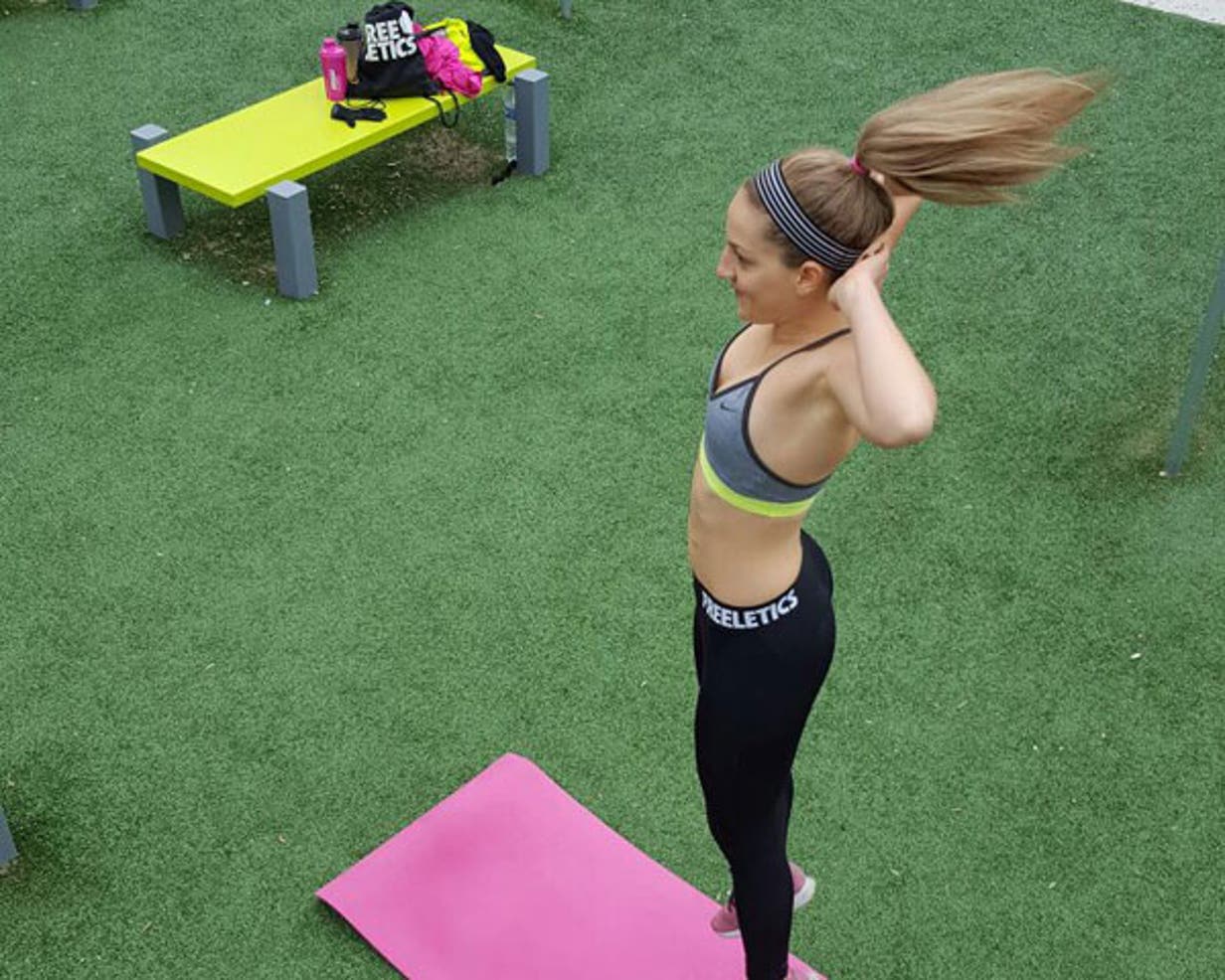 How often do you work out and how do you combine the different training systems?
"I dedicate 3 days a week to Freeletics Gym workouts which I chose as my focus training system. I combine those with workouts from Freeletics Bodyweight."
What do you like most about the new products?
"Thanks to Freeletics Gym, I now feel so strong. With every repetition I am more convinced that I can achieve anything. I want and even more. It's like I've become addicted to my Gym training since I'm always aiming at beating my last PB. I realised that with a lot of effort you are capable of surpassing yourself. You just feel great when you see the results. Especially, when you were not able to even lift the bar from the ground in the beginning. Today, I don't even care about the weight of the bar anymore. Gym simply complements Bodyweight perfectly. I now have a streamlined, muscular and toned body. Something I never thought possible."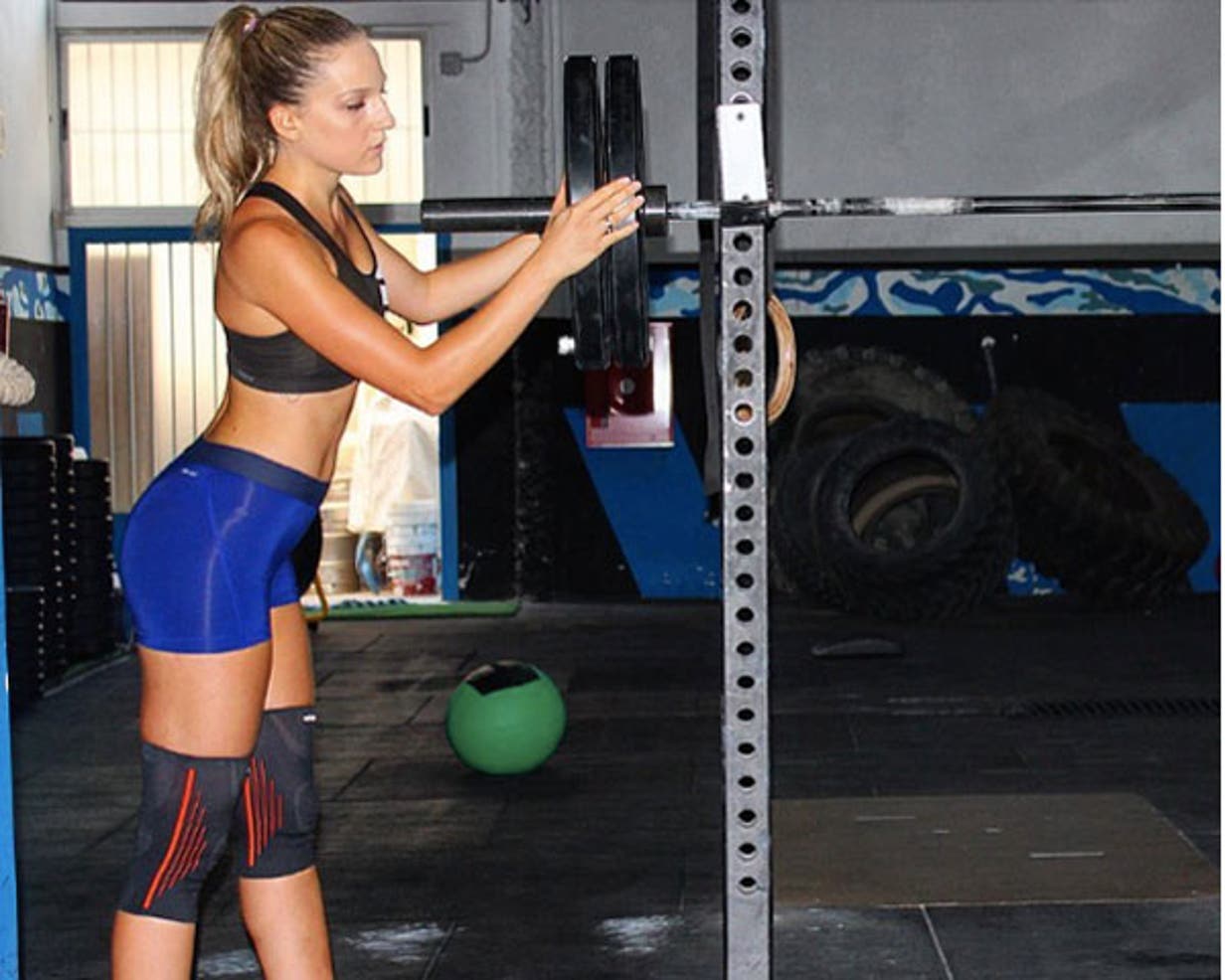 Where is your favorite training spot?
"I love the Gym I go to because I can find everything I need for any workout there."
Which equipment can you not train without?
"There is no way to train without motivating music. Also, a mat is a must since it comes in useful for almost all exercises. When I train Freeletics Gym or do Pullups, I also use magnesia so my hands don't slip from the bar."
When is your prime training time?
"I always train at 7:30 in the morning, it's part of my daily routine. And even more: it's my time for training, my personal moment of the day. Afterwards I feel ready for the day and can dedicate it to my obligations."
Do you train together with Athletes from the community or on your own?
"I usually train alone but sometimes also with my husband and other athletes at the Gym."
Where does your motivation come from?
"I am most motivated by my improvement, the way I acquire new skills and the feeling of becoming stronger, better and able to do more day by day."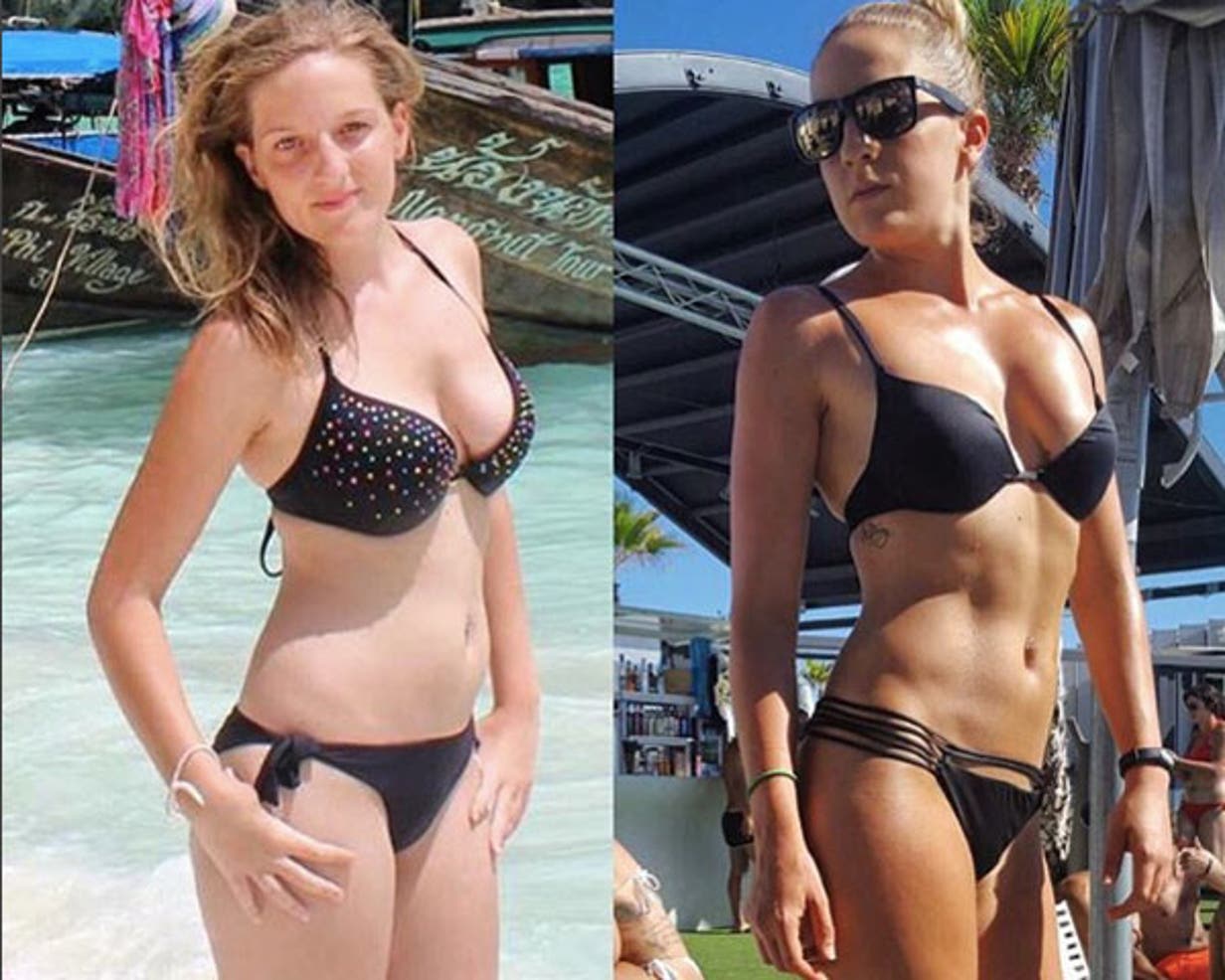 Do you have a tip on training in bad weather?
"If you can't train outside, choosing the 2×2 option for Freeletics Bodyweight is always a good idea. If you don't want to train with 2×2, just choose a Coach day that doesn't include workouts that require a distance. But whatever you do, don't skip training."
How do you support your training?
"I carefully watch my nutrition and my macros and make sure to drink at least 2 liters of water a day. I think that nutrition had a huge impact on my transformation."
Anything else you would like to share?
"I want to recommend everyone out there to follow their dreams. Never give up just because you had a bad day or are not able to perform a certain exercise. If you keep working for it every single day, it's just a matter of time until you get there. Go for it."
What about you? Is your goal to get stronger and build muscle? Then, the Gym Coach is perfectly suited for you. Like the Bodyweight Coach, it's individualized, highly motivating and efficient. Even if you feel far from lifting weights, don't worry, the Gym Coach gets you there. So, leave your doubts behind. Get your training gear on, put some chalk on your hands and get lifting.
Do you want to find out more on how Zaida became her best version, read her full story here. Or do you want to discover different ways how to combine Gym and Bodyweight, then Michael's story is right here for you.