While great-tasting food is one of the best ways to celebrate the holidays (or, let's be honest, any day of the year), we know it can often get in the way of our health and fitness goals. Unless, we're smart about what we eat.
Planning on hosting a brunch this Easter? Don't sweat it. We've come up with some convenient, crowd-pleasing recipes that will take the pressure off without putting the pounds on.
Mustard deviled eggs
Hold the mayo! This buffet classic can also be healthy. In this recipe, we've replaced mayonnaise with cottage cheese. You can also blend the filling for added creaminess. De-lish!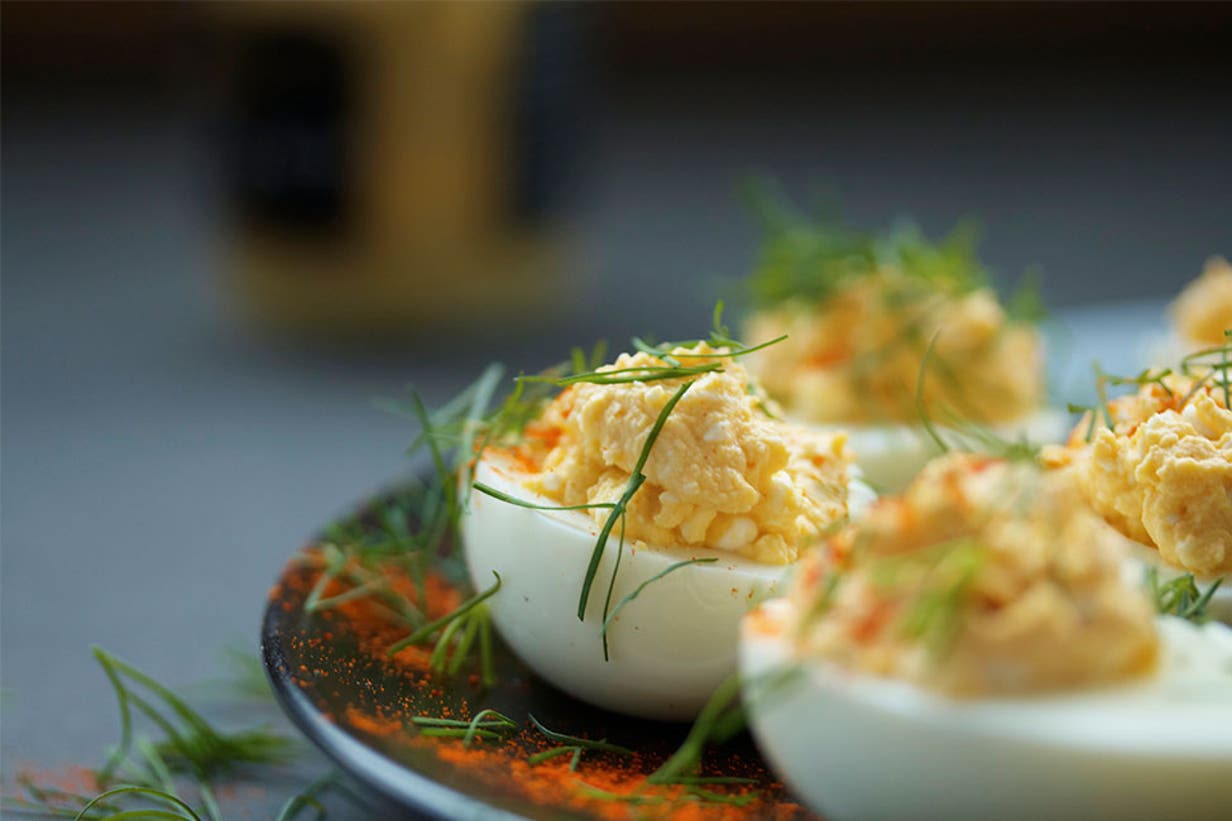 Ingredients:
4 hard boiled eggs
2 tsp Dijon mustard
100g cottage cheese
2 tbsp chopped dill (fresh or dried)
paprika powder
Instructions:
Halve eggs and remove yolk.
Mix yolks with mustard, cottage cheese and half of dill.
Fill egg halves with yolk mixture and garnish with remaining dill.
Baked avocado with fresh salsa
Avocados and eggs are a match made in foodie heaven, and we've crowned these green goddesses with flavourful capers. Follow the recipe below and 'avo yourself a try – you won't regret it.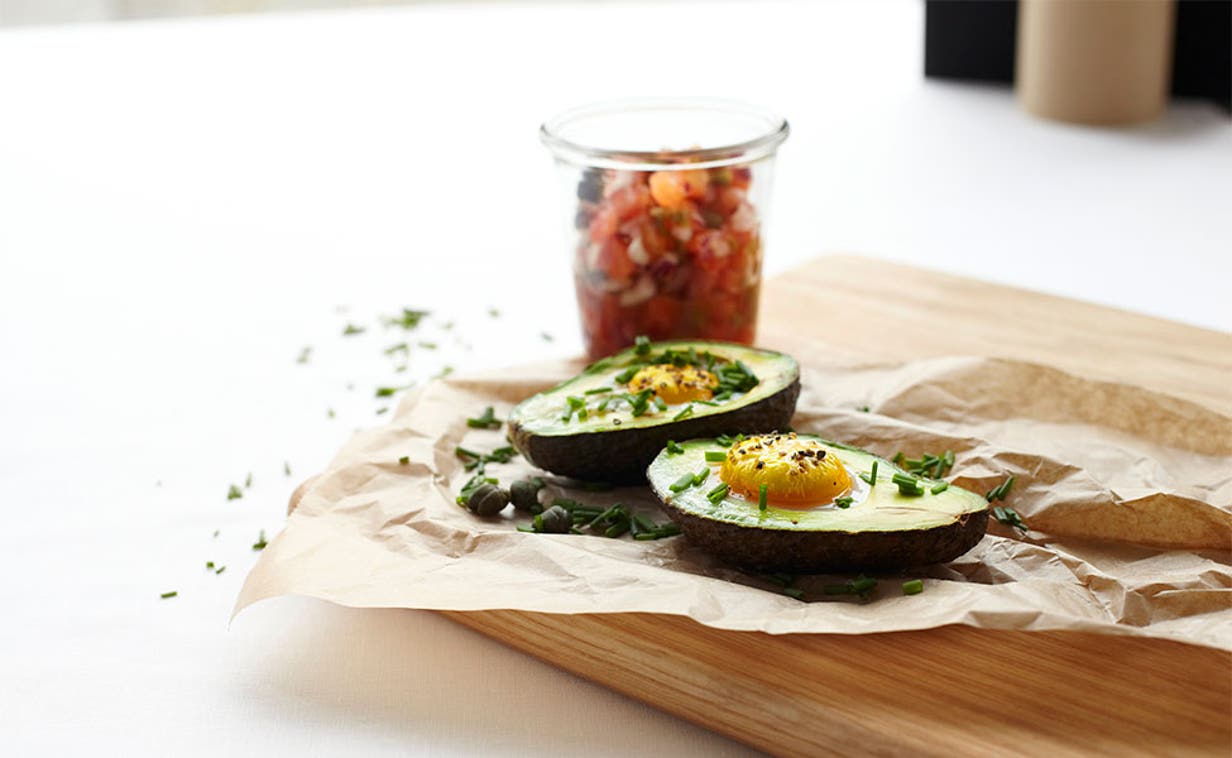 Ingredients:
1 avocado
2 eggs
0,5 chopped onion
2 chopped tomatoes
2 tbsp capers
0,5 bunch of chives
0,5 lemon (juice)
1 tsp olive oil
chili flakes, unrefined salt, black pepper
Instructions:
Preheat oven to 200 degrees Celsius.
Halve avocado and remove pit. Crack eggs into the avocado halves. Season with salt and pepper as needed.
Bake filled avocado halves for approx. 15 minutes on middle rack.
Mix chopped onions, tomatoes and capers. Chop or mash everything until you have a rough salsa. Add lemon juice and olive oil to salsa.
Top baked avocado halves with salsa and serve. Sprinkle with chopped chive rolls.
Simple banana muffins
Whoever said simple couldn't be healthy? These sweet, simple and satisfying muffins are just what you want to round off your Easter brunch. And since they are clean and light, you don't have to worry about holding back on the main course. They also happen to be protein bombs – good news for your muscles.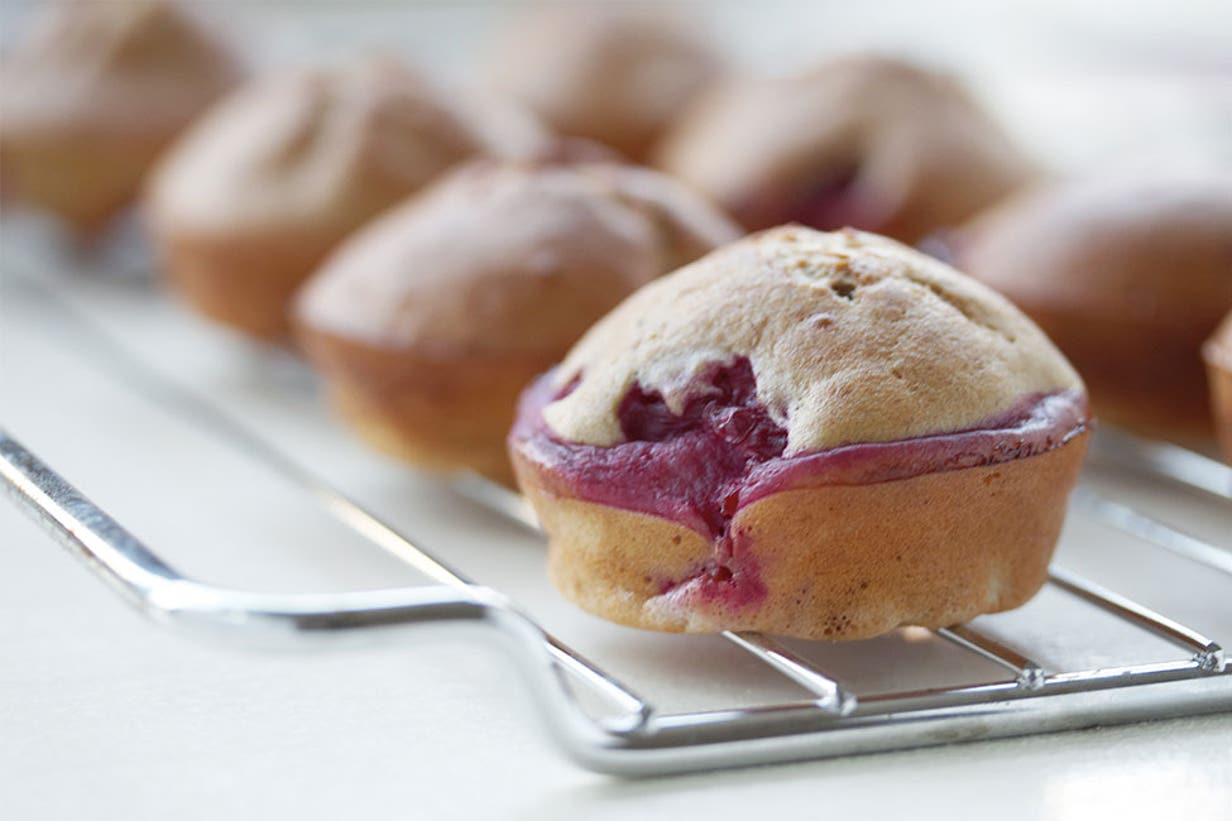 Ingredients:
3 eggs
1,5 ripe bananas
150g raspberries (fresh or frozen)
1,5 tsp coconut oil
Instructions:
Preheat oven to 200 degrees Celsius.
Mash bananas with a fork or hand blender and whisk with eggs.
Grease nine cups of a muffin tin with coconut oil and arrange raspberries in cups. Pour banana egg mix in cups until half-full and bake on middle rack for approx. 15 minutes.
Let's face it, everyone loves holiday food. Even the most dedicated Free Athlete sometimes struggles to resist temptation. Luckily, this Easter, you won't need to miss out on any of the food you love with our delicious Easter brunch recipes that are both easy to prepare, and fit with your healthy lifestyle. Go ahead, treat yourself, only this time with a guilt-free Easter.
Have you tried any of these recipes? If so, we'd love to hear your thoughts.