"Sugar is bad."
That's all we ever hear right?
First things first: sugar's not always the bad guy. There is a huge difference between natural fruit sugar and refined sugar. Whereas it's fine to eat natural fruit sugar, the latter of the two was found to be the cause of many harmful diseases. Why? Our body digests refined sugar very fast. This rapid digestion leads to an abrupt insulin spike within our body which was proved to have toxic effects. The result: our body reacts with physical or psychological symptoms like exhaustion, poor concentration, or even depression. Yes that's right, sugar does more than just make you gain weight.
But how can we keep eating those tasty desserts and cakes without harming our body? We have four easy, sugar free recipes that will make you forget all about your daily sweet cravings. You're in for a treat.
For the sweet breakfast fans: Snickers porridge
You can't start your day without a big portion of crunchy chocolate muesli for breakfast? Watch out, this is a real sugar trap. If you want to keep it sweet, try our Snickers Porridge. Here's how it works: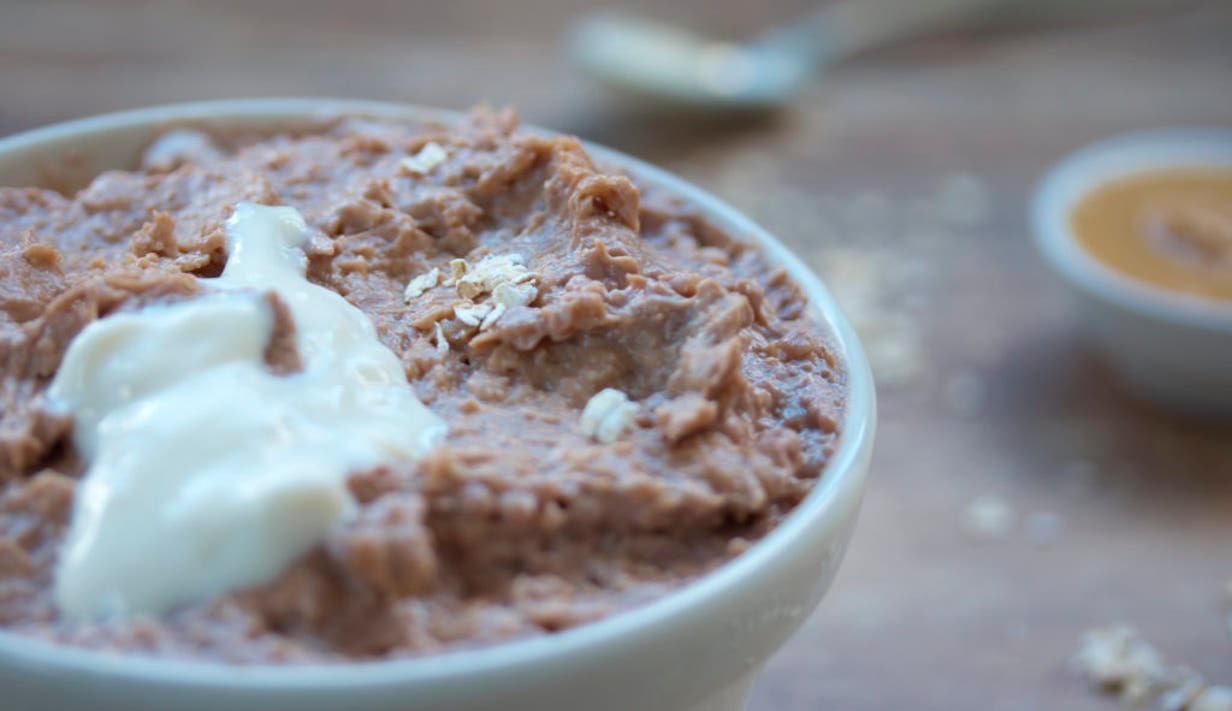 Ingredients:
50g fine oats
200 ml almond milk (unsweetened)
1 tbsp (de-oiled) cocoa powder
1 tsp natural peanut butter
1 ripe banana
1 pinch salt
200g soy yogurt (unsweetened)
Heat up almond milk with a pinch of salt in a sauce pan. Stir in oats and cocoa then leave to cook on low heat for approx. 15 minutes. Stir occasionally to form a thick puree. Take saucepan off stove and stir in the peanut and banana. Mash banana with a fork while folding it into porridge. Serve porridge alongside the soy yogurt.
For dessert lovers: Avocado choco pudding
Just finished your lunch and already you're flirting with the idea of Mousse au Chocolat behind the counter? We know the dilemma and have a solution: Avocado Choco Pudding.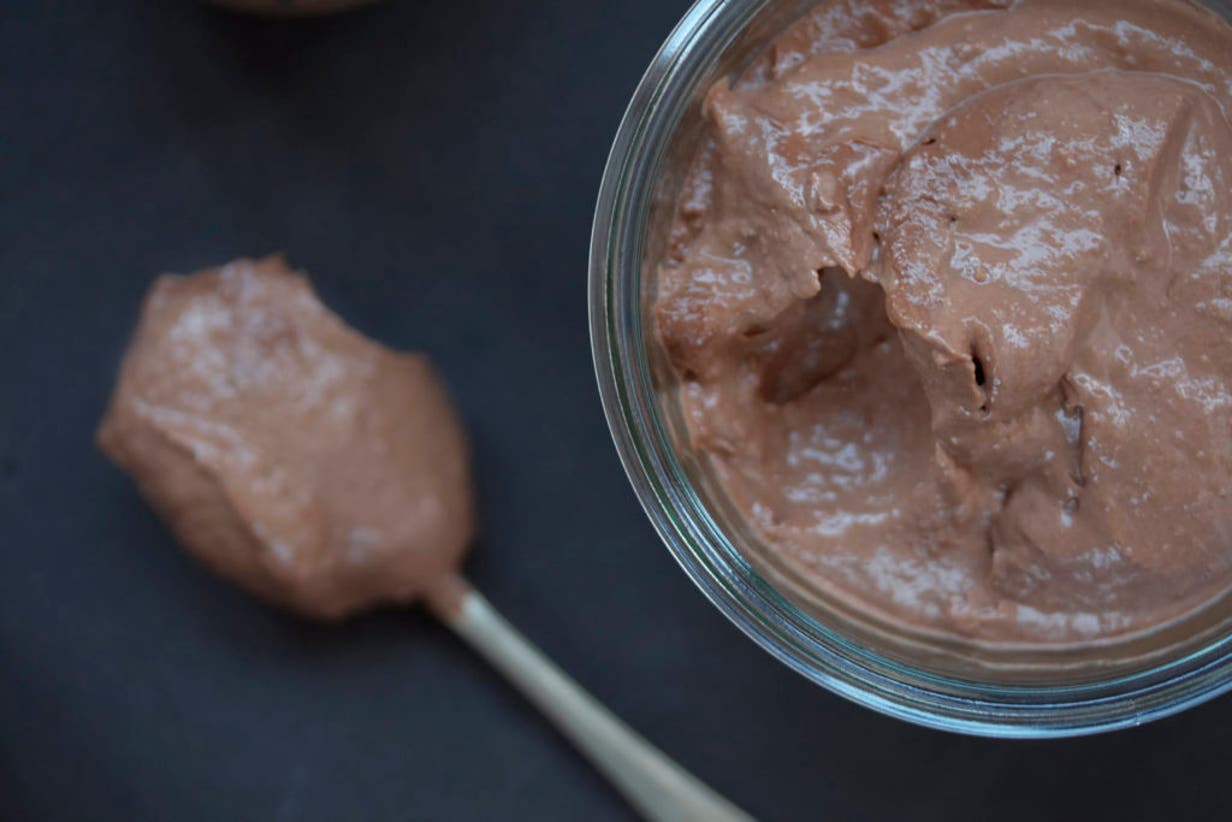 Ingredients:
0,5 avocado
0,5 banana
3 dried dates
1 tsp natural peanut or cashew butter
1 tbsp de-oiled cocoa powder
100g full-fat greek yogurt or coconut yogurt
Place all ingredients in a blender and blend on high until smooth. Transfer pudding to a bowl, cover with cling film and let chill in the fridge overnight.
For the cake freaks: Baked oatmeal with dried figs
No one wants to break tradition. Especially not on your birthday when you want to celebrate by baking a delicious cake to enjoy with family and friends. How about making your next cake not only tasty but also healthy? If you're up for trying something new, we propose you try our Baked Oatmeal with Dried Figs recipe.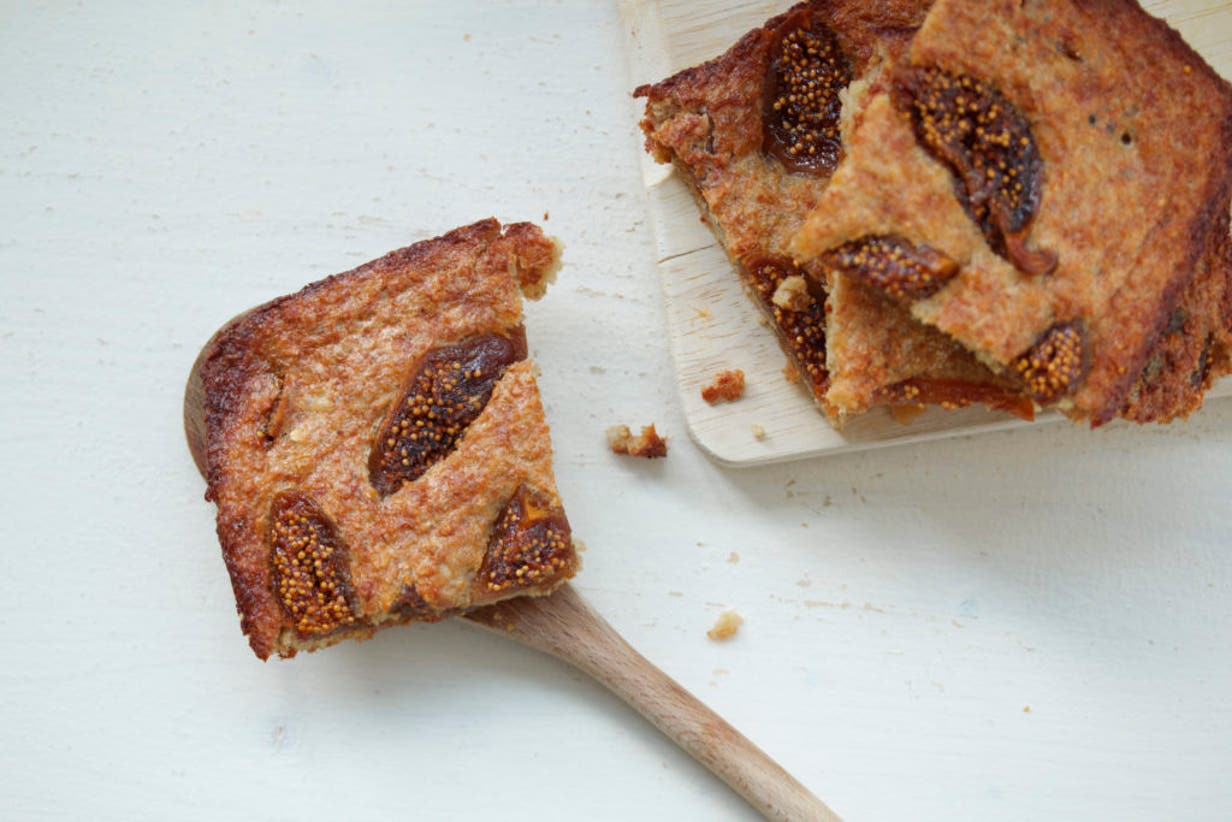 Ingredients:
50g fine oats
50ml almond milk (unsweetened)
3 egg whites
4 dried figs (unsweetened)
1 tsp honey or agave syrup
1 tsp coconut oil
Preheat the oven to 180 degrees Celsius. Cut the dried figs into small cubes. Grease a small oven safe casserole with the coconut oil. Mix other ingredients and pour them in the casserole. Bake on the upper third rack for approx. 30 minutes until oatmeal is set and slightly brown. You can prepare this oatmeal the evening before and let it stand overnight.
For the secret sweet-toothed: Apple peanut butter snack
Here a little bite, there a little bite and the whole bar of chocolate is gone. We all know how tempted we get to eat a lot of sweets when the stress levels are high. Try an Apple Nut butter Snack instead of a chocolate bar. It's healthier, easy to make and full of nutrients.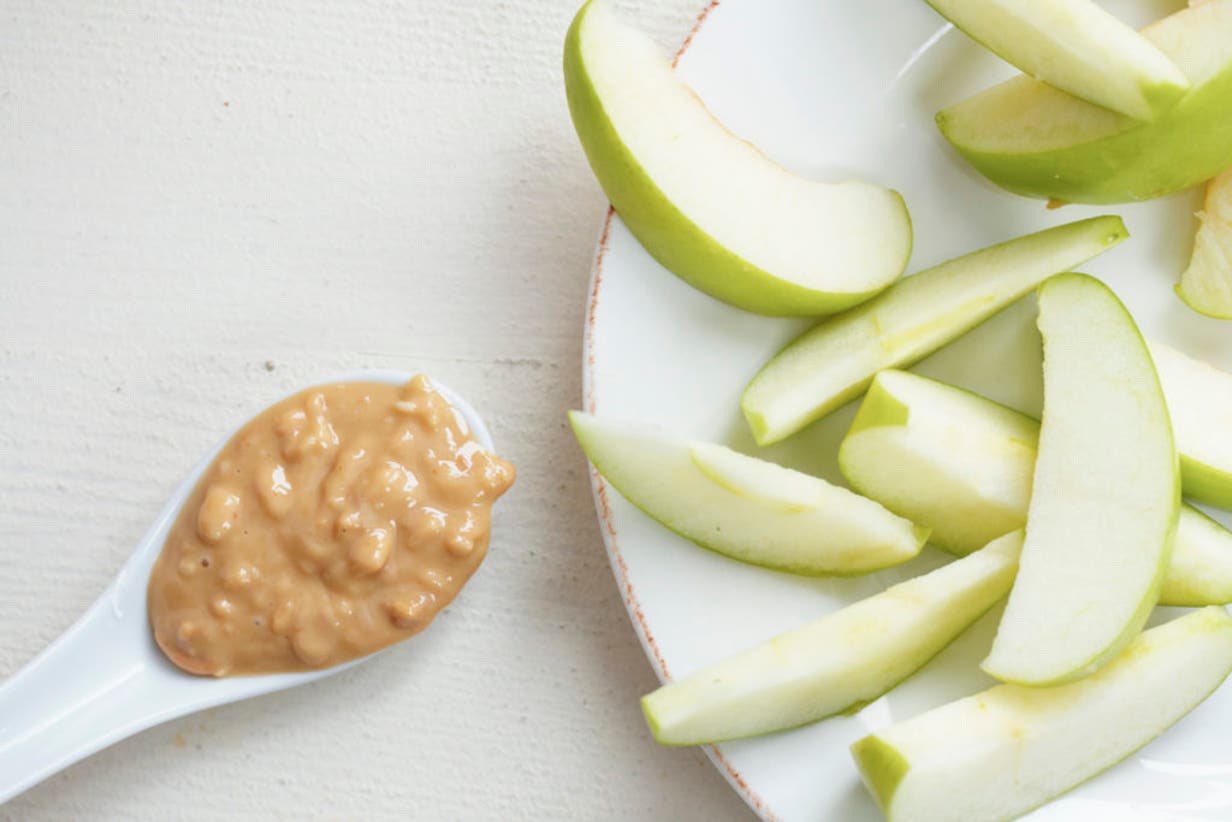 Ingredients:
2 apples
8 tsp natural peanut or almond butter
cinnamon powder
Cut apples into quarters, removing seeds and stem. Scoop every quarter with 1 tsp peanut or almond butter. Sprinkle some cinnamon powder and serve.
Sweets don't always have to be unhealthy. You'll be surprised how tasty sugar-free desserts can be. And once you've tried them, you'll be hooked. Looking for more healthy and easy recipes to sweet up your day? Download the Freeletics Nutrition app, get your Coach and enjoy!