Your holiday should start the moment you step foot in the airport. So, rather than grabbing some fast food to eat on the go, frantically rushing through duty free or uncomfortably falling asleep during an in-flight movie marathon, follow our Freeletics flight guide and begin your holiday as you wish to continue: healthy, active and full of good choices.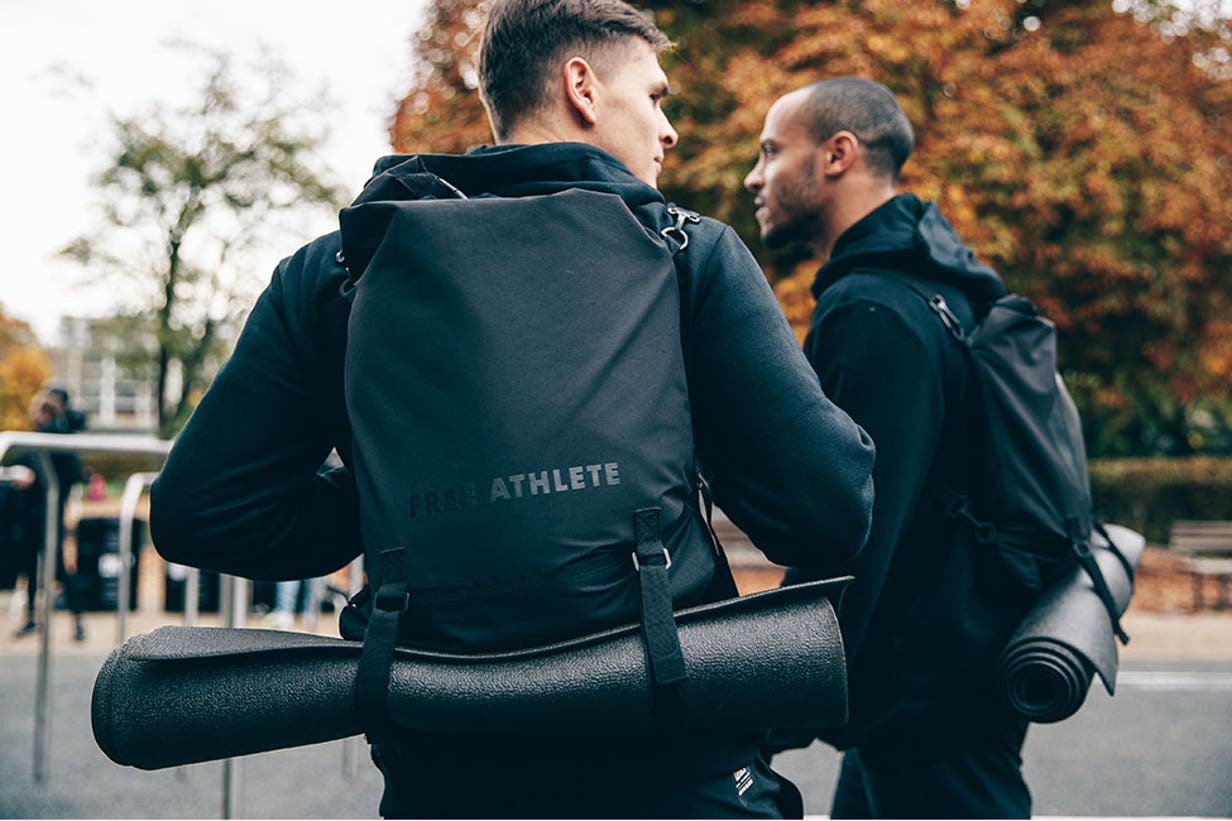 Pre-airport
Pack compression socks and a lacrosse ball in your hand luggage and always travel in sports clothes
Not just for the running track – wearing compression socks during long-haul flights is said to reduce the risk of blood clots and improve circulation. Sports clothes are designed for comfort, freedom of movement and breathability. That's why when it comes to choosing your travel outfit, a pair of training tights or jogging bottoms is your best option. You'll find the reason for the lacrosse ball below.
In-airport
The discreet airport workout
Sometimes we can end up spending as much time sitting in the airport as we do in the air – especially during delays. That's why your airport workout should not be overlooked. Next time you've got a few extra minutes to spare, instead of visiting the duty-free or opening up your laptop, find a corner and do the following exercises. They're so discreet, no one will even notice.
 Calf raises
 Reverse lunge
 Standing scales
Check out what the terminal has to offer
Airport restaurants originally aimed to satisfy people in a rush. These days, airports and airlines offer plenty of healthy alternatives to satisfy their health conscious passengers too. Some airports even have gym and pools with hourly passes – perfect for long stopovers. As for airlines, some provide much healthier options than others. That's why it's worth comparing in-flight food before booking.
Mid-air
The mid-air workout
Whether you're on an ultra long haul flight or spending less than an hour in the air, fitness should be a part of your flying. Too much time sitting on a plane has been known to cause blood clots, not to mention will leave you feeling super stiff when you land. The following exercises will loosen your muscles and restore circulation without drawing too much attention to yourself:.
Ankle circles: pull your knee to your chest, keep your back upright and rotate your foot clockwise for 1 minute, then anticlockwise for another 1 minute. Repeat on both sides 5 times.
Lacrosse ball foot roll: Here's where that lacrosse ball comes in useful. Sit forward, take off your shoes and place the lacrosse ball underneath the ball of your foot. Applying light pressure (you can apply a little more if it doesn't hurt) roll your foot back and forth in circles. Repeat 10 times on both sides for a minute each.
Torso twists: Similar to the Freeletics exercise, this time keeping your feet on the ground and holding on to the arms of the chair, twist your body from side to side, taking your head with it. Repeat 10 times on both sides.