If you're not already eating kale, then you've seriously been missing out. Packed with antioxidants, fiber, and plenty of vitamins and minerals, it's no surprise kale's the go-to green veg for many Free Athletes. Wondering how to sneak more kale into your diet? Here are 3 easy recipes that will make this green leafy goddess your new BFF.
Mash It
Move aside, basil. Kale would like some room at the pesto table. This vibrant green spread is shockingly delicious, and takes only 5 minutes to make. Want to live a little on the edge? Throw a handful of parmesan into the mix to give it an extra kick.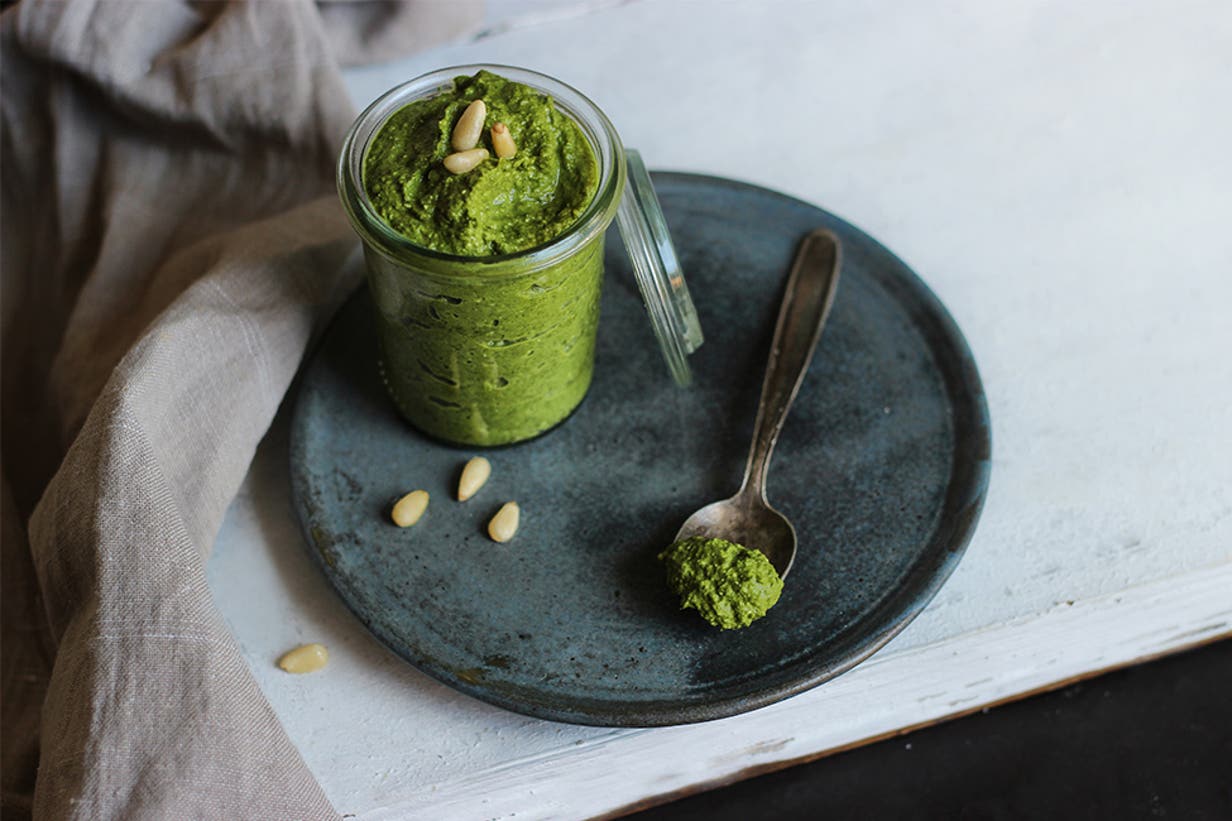 Ingredients:
Serves 2
2 cups torn kale (no stems) and parsley, combined
½ cup olive oil
¼ tsp salt
1 clove garlic
Juice of 1 lemon
1/3 cup raw pine nuts
Instructions:
Pulse the kale, olive oil, salt, garlic and lemon juice in a food processor until smooth.
Add the pine nuts and pulse until ground.
Blend It
If you don't want to eat your dark leafy greens, why not drink them instead? This smoothie will give your day a gluten & dairy free energy boost. Even if you're a green smoothie skeptic, it's definitely worth a try.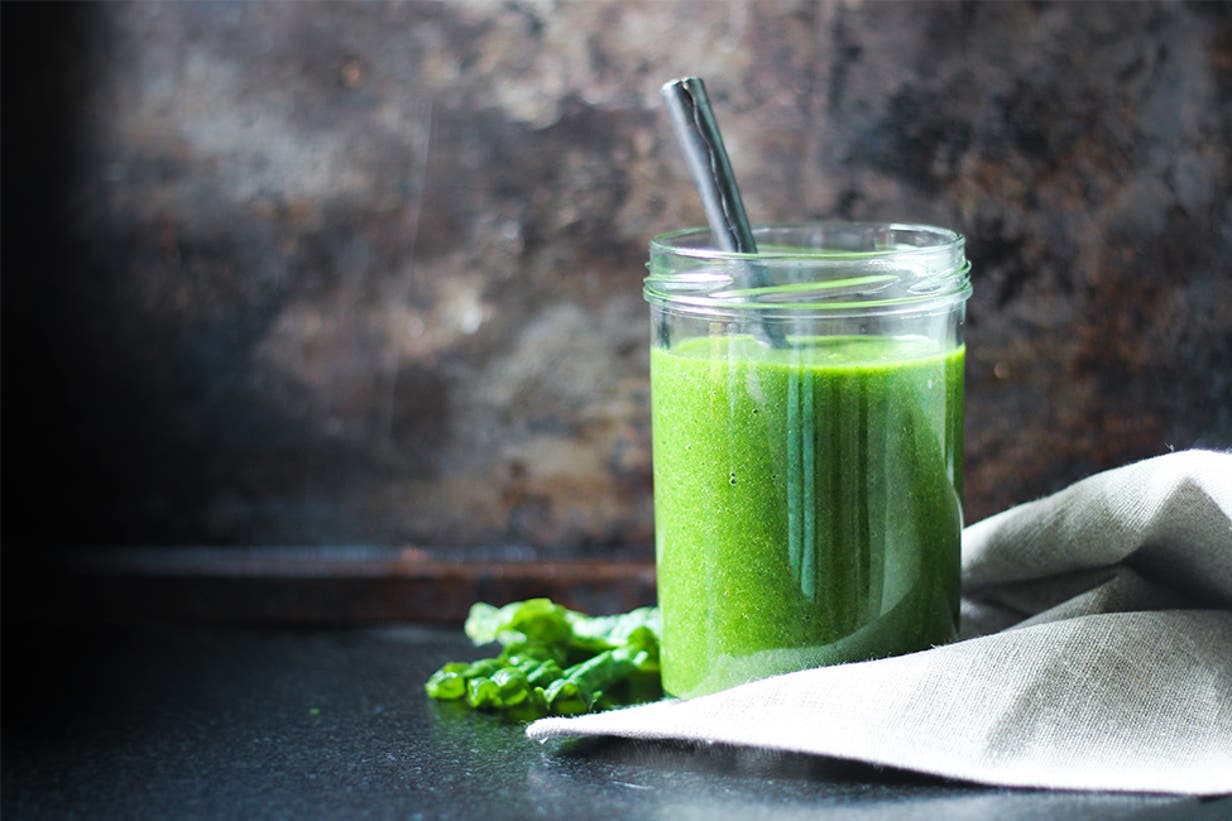 Ingredients:
Serves 2
1 cup chopped curly kale
1 cup baby spinach
1 cup frozen mango chunks
1 cup no added sugar 100% pure apple juice
Instructions:
Place all ingredients in a blender and puree until silky smooth. Sweeten to taste, if necessary.
Wrap It
The next time you make a wrap, try substituting carb-heavy white bread for a few kale leaves. It's lighter, crunchier and adds a fresh taste to your wrap, as well as more healthy greens to your day.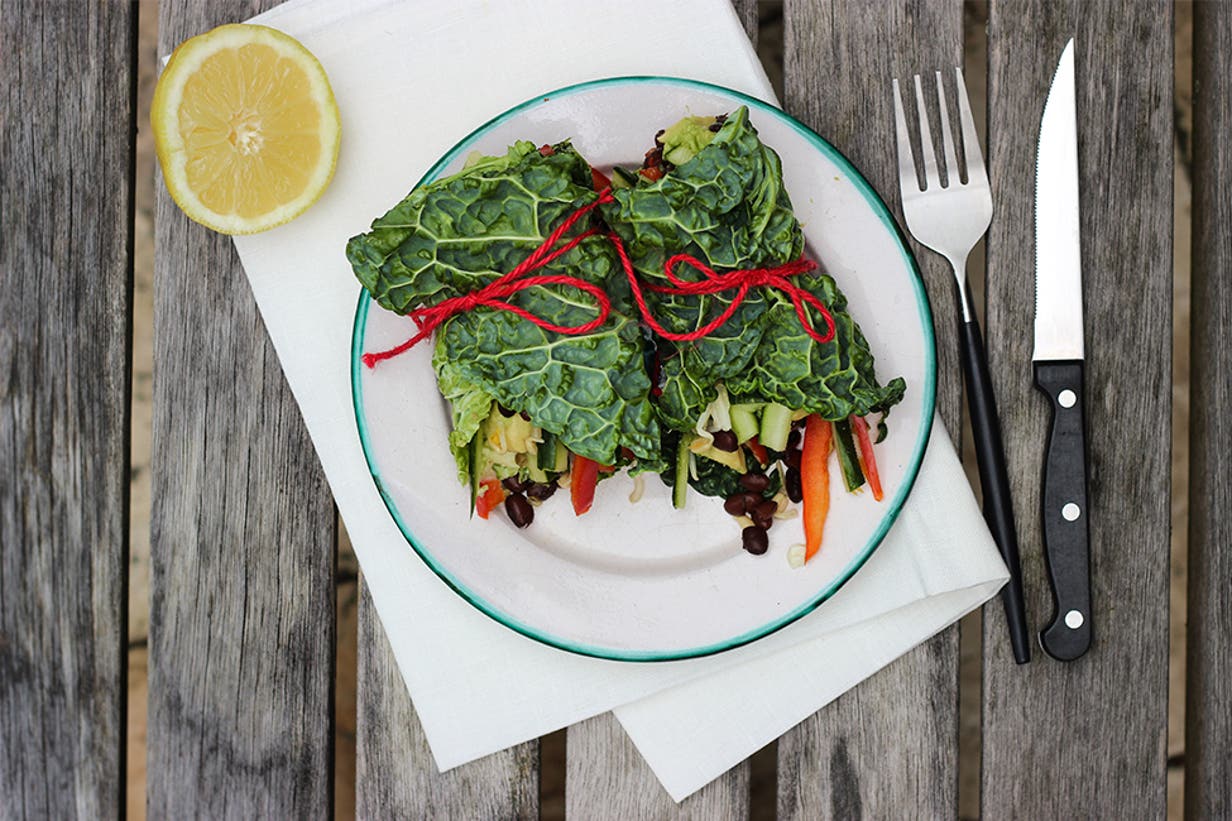 Ingredients:
Serves 2
4 kale leaves, large
1 ripe avocado, large
1 cup goat cheese, crumbled
1 tbsp fresh lemon juice
1 cucumber sliced into thin strips
1 red bell pepper sliced into thin strips
1 cup sprouts
400g canned black beans
Instructions:
In a small mixing bowl combine avocado, goat cheese, and lemon juice. Spread mixture onto kale leaf.
Add sliced cucumber, bell peppers, sprouts and black beans, then wrap it up and enjoy.