How dedicated are you to leading a healthy lifestyle? So dedicated that nothing will stop you from achieving it? For most countries, January and February are two of the coldest months. In some cases, temperatures will drop far below 0°C and it will snow. Will you still be determined to go out and train then? You should be, because as long as you prepare yourself and dress for the conditions, you can produce enough heat to warm your body and endure the cold. Ready to do what it takes? Then here are some tips to help prepare you for the cold weather.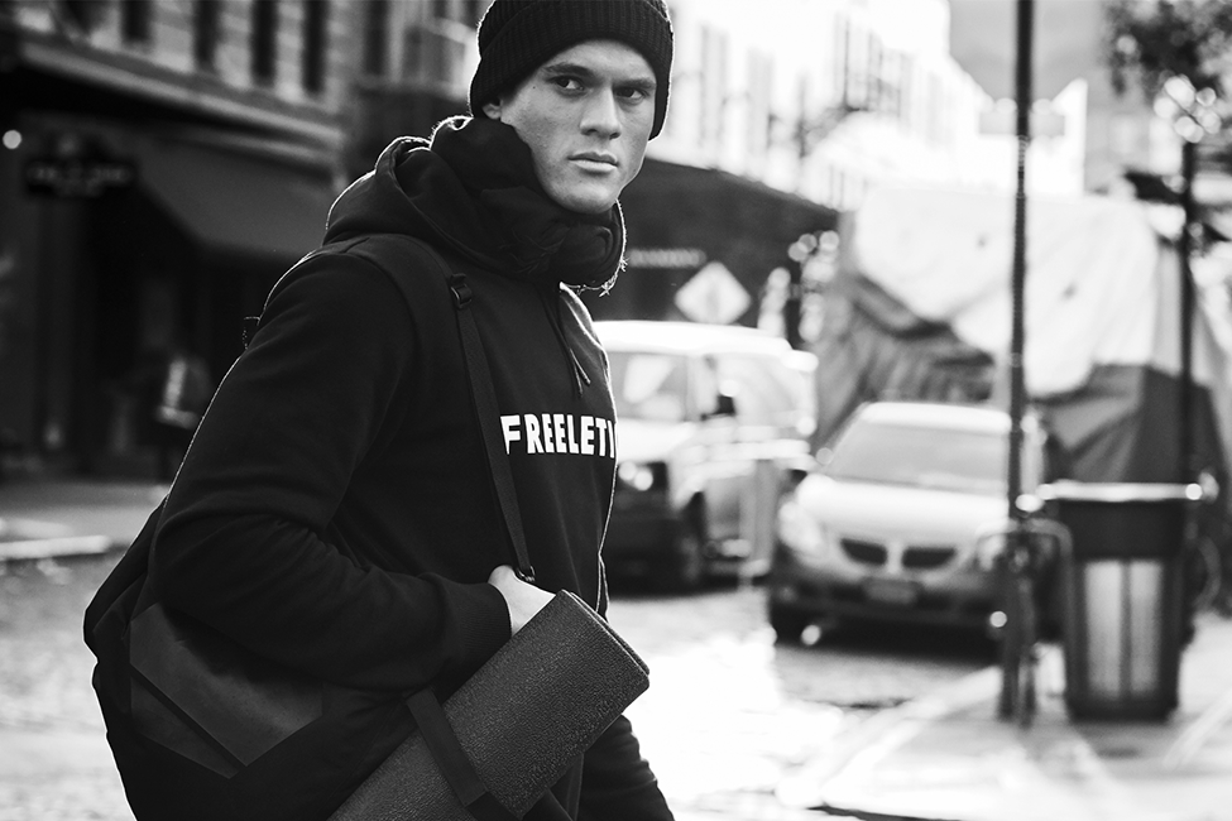 Between 0°C and 3°C
For these conditions it's just a case of keeping warm. Wear thin workout tights or pants like our FullFlex Tights, and a long-sleeve top, that offers optimal moisture wicking and dries quickly. If the temperature gets closer to 0°, wear gloves. They keep your hands warm and dry. Lightweight gloves with spandex on the inside also help gripping when doing pullups. Also adding another layer, like a hoody, to wear on your way to the training ground or back home, will protect you against the post-workout chill.
Between 0°C and 3°C with rain
Aiming for a PB? Then avoid wearing loose, baggy clothing. They become heavy and uncomfortable in the rain. Slim-fitting tights are better for these conditions. A wool-based layer will keep you much warmer than a synthetic top as it will absorb warmth when wet. Always wear a waterproof outer layer in the rain. And remember, if you're listening to your workout playlist, safeguard electronics in a waterproof case.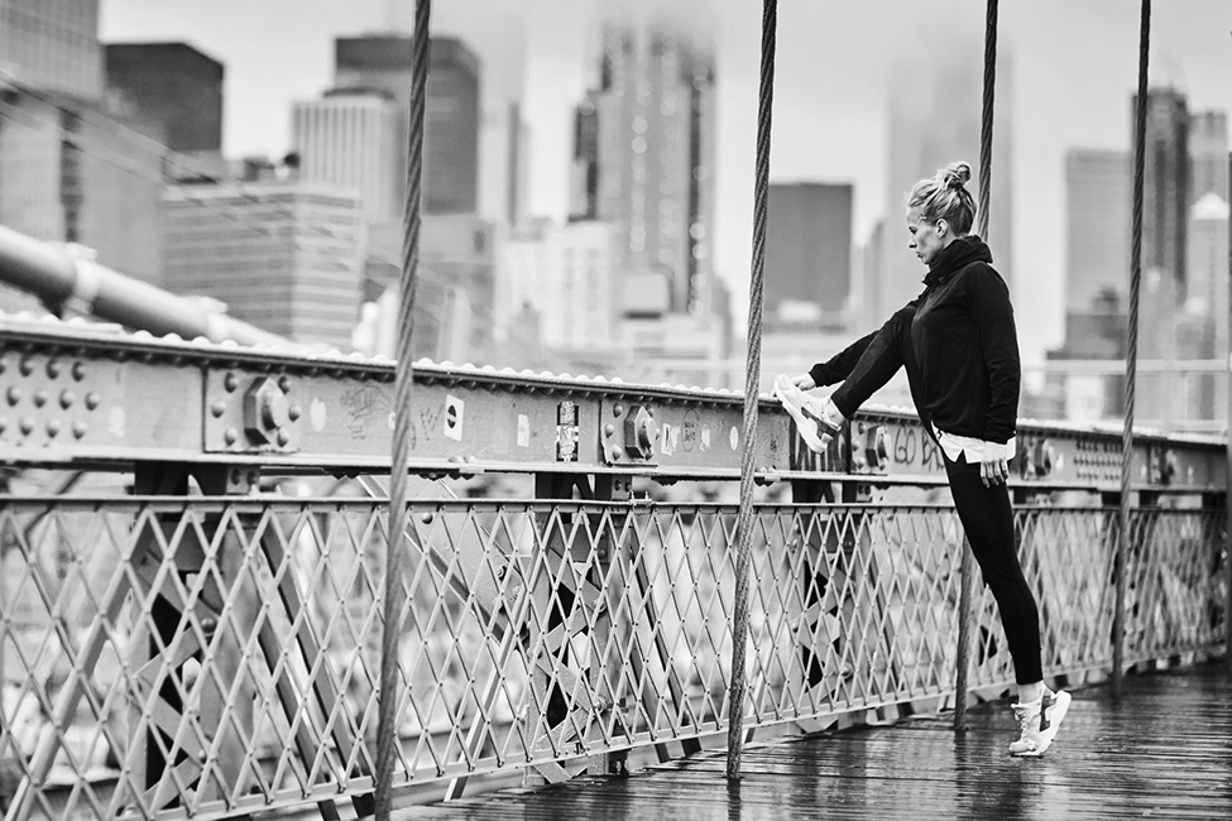 Between -3°C and 0°C
When it gets colder than 0°C, your base layer becomes really important. Make sure it's made from wool blends or synthetics like polypropylene. A good example is our FullFlex Longsleeve. Unlike cotton, which absorbs sweat, this will "wick" sweat away from the body and keep you warmer. You can then layer on top of this for extra heat. Our FreeKnit Longsleeve is the perfect second layer. Layering is extremely important for a Free Athlete. Because although you might feel cold to begin with, even in the lowest temperatures, Aphrodite, Helios or a very fast Maat, are sure to warm you up in no time. So wearing several layers means you have the option of removing one.
Between -3°C and 0°C with sleet
Sleet is cold and wet. Most people's nightmare. But not if you waterproof everything. Wear training tights and a lightweight, waterproof jacket. Add waterproof gloves to keep your hands from getting damp and cold. Choose your footwear carefully. Make sure they are also waterproof. Don't let your feet get wet after the first few exercises.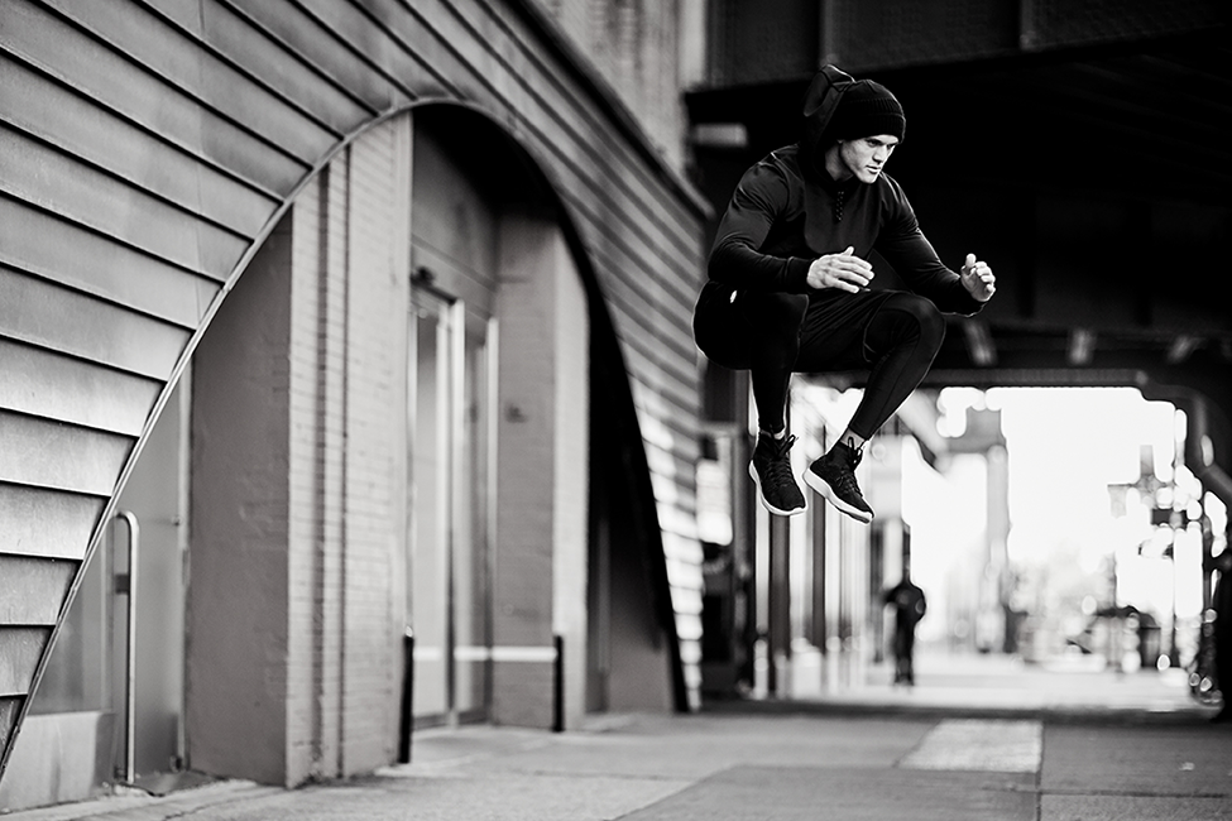 Between -9°C and -3°C
When it gets really cold, people are most likely to stay indoors and train. With Freeletics this is always an option. You can do it from the comfort of your living room. But there shouldn't be a problem with training in really cold temperatures as long as you feel ok breathing and you prepare yourself. If you do decide to brave the cold, wear wool underwear and thick socks. Try smart wool socks, tights, and thick workout leggings. To keep your upper body warm, wear a long-sleeve base layer such as the Urban Athlete Longsleeve under an insulated vest and windproof jacket like our Olympus Windshield Jacket. Always wear a beanie or balaclava and warm gloves.
Between –9°C and -3°C with snow
When it snows, the ground becomes slippery. So wear appropriate shoes with a good grip. Like we mentioned before, wrap up warm in layers. Wear an insulated vest and base layer. And ensure everything is waterproof. A hooded jacket on top is essential. As well as a waterproof, insulated hat or balaclava and gloves.
Remember, some people are affected differently by cold weather.
Otherwise, stick to these tips on what to wear for winter training. Because if you prepare yourself, the cold weather becomes nothing more than just another challenge. Waiting for you to conquer it. So what are you waiting for? Get out there and take on the challenge.
Get involved with the discussion. How do YOU prepare yourself for the cold weather? What's your favorite time of year to work out?