Runners always look forward to the after race after-party. But, what about the pre-race pasta party? How come no one ever gets hyped about that anymore? Should it really be seen as a purely functional preparation phase? No tasty ingredients or enticing smells, just foods solely selected for their nutritional value and ability to fill our glycogen levels? At Freeletics, we're all about clean eating and functional food. But that doesn't mean it can't taste awesome too!
Pay attention runners: Here's how to prepare your powerful bowl of pasta, and enjoy it too!
Prepare your pasta like a pro
The way you cook your pasta actually has a big impact. By cooking the pasta for a short amount of time (al dente), fewer water-soluble carbohydrates get lost. So the less you cook it, the better. It's also important you prepare the pasta sauce yourself, rather than buy a ready-made one from the supermarket. This way you avoid additives and can ensure your pasta party provides plenty of the important vitamins and nutrients you need.
Now is not the time to experiment!
Avoid trying out new ingredients you're not used to eating. The combination of nervousness and physical stress can lead to stomach problems – not what you want during your run. Why not try out these delicious, healthy recipes a few times beforehand and see what your stomach says the day after. Packed with healthy ingredients including whole-grain pasta, these dishes are sure to supply your body with the carbs and long-lasting energy it needs come race day.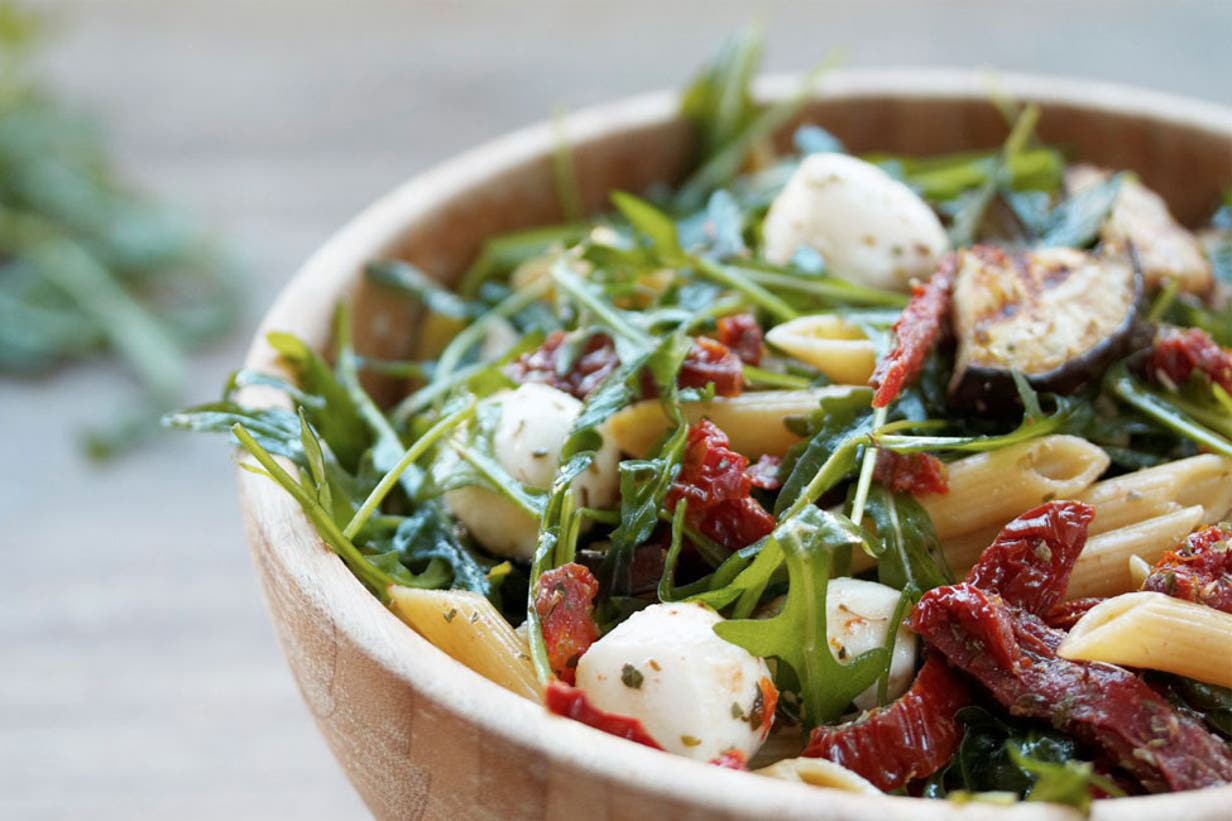 Mediterranean Pasta Salad
Ingredients:
Serves 1
60g whole-grain pasta (e.g. penne, fusilli)
100g low-fat mozzarella
½ eggplant
30g sun-dried tomatoes (in olive oil)
30g arugula
1 tsp dried oregano
1 tsp balsamic vinegar
Instructions:
In a pot bring water to a rolling boil. Cook pasta according to the package instructions – just remember what we mentioned about el dente.
Using a paper towel, pat excess oil from the sun-dried tomatoes and cut into thin strips.
Roughly dice the eggplant and the mozzarella.
Take 1 tsp olive oil from the sun-dried tomato jar and heat it in a pan. Stir-fry the diced eggplant for approx. 15 minutes on medium heat until brown and soft.
Mix all ingredients together and season with salt to taste.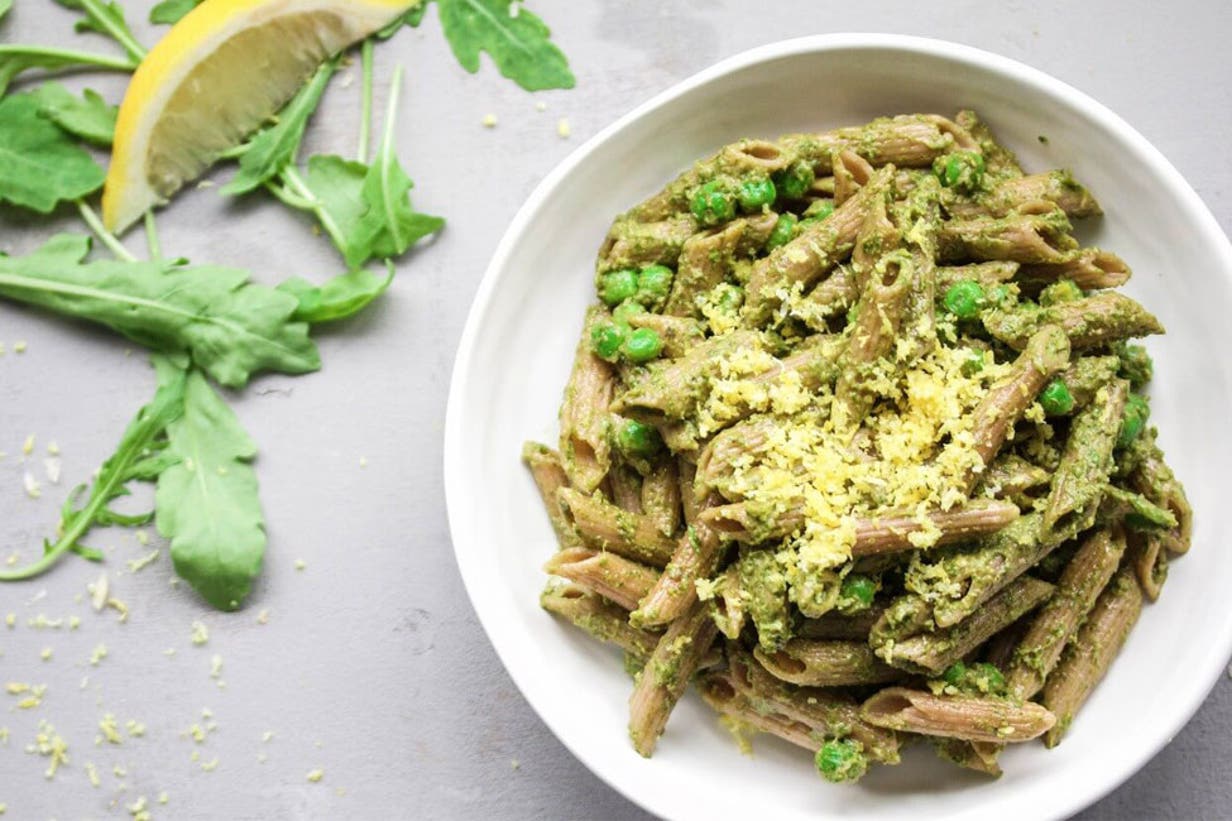 Pasta with Lemony Arugula Pesto
Avocado and Brazil nuts make this homemade pesto a creamy temptation, while arugula and lemon deliver a delicate touch.
Ingredients:
Serves 1
40g whole-grain pasta (e.g. penne, fusilli)
60g peas (fresh or frozen)
0.25 ripe avocados
40g arugula
2 Brazil nuts
0.5 lemons (zest and juice)
4 tsp virgin olive oil
Instructions:
In a pot, bring water to a rolling boil. Cook pasta according to package instructions together with peas, then drain.
Blend avocado, arugula, Brazil nuts, lemon juice and olive oil on high until creamy.
Serve pasta and peas topped with arugula pesto and lemon zest.