The first step to great food is great knife skills. That's why the Freeletics Nutrition team is here to help you boost your dicing game. So, if you've always wondered how to prepare an avocado like the pros, look no further – we've got you covered. Here's how it's done:
Choose your avocado – it shouldn't be too soft or too hard.
Once you find the perfect one, remove the button at the top and check the colour. It shouldn't be too green or too yellow, and should never be brown.
To cut it, first support it on the cutting surface, and cut until you reach the core.
Turn the avocado, slicing it lengthwise.
Once you have two halves, support the avocado on the board, and hit the pit with your knife to remove it. Never hold the avocado in your hand.
To dice the avocado, make incisions from top to bottom and from side to side. Remove it from the skin with a spoon.
To slice it instead, peel the avocado very carefully from the skin. Slice it all the way through with the flat side face-down. Then, press it gently with the side of your knife.
Now, time to practice those skills
Think you've got the basics covered? There's no better way to find out than by giving it a try, and we've got just the recipe to help you do so. Our Mango Mozzarella salad is a spicy delight, complete with exotic mango, creamy mozzarella, pine nuts and of course, avocado. When all these delicious flavours come together, what's not to love?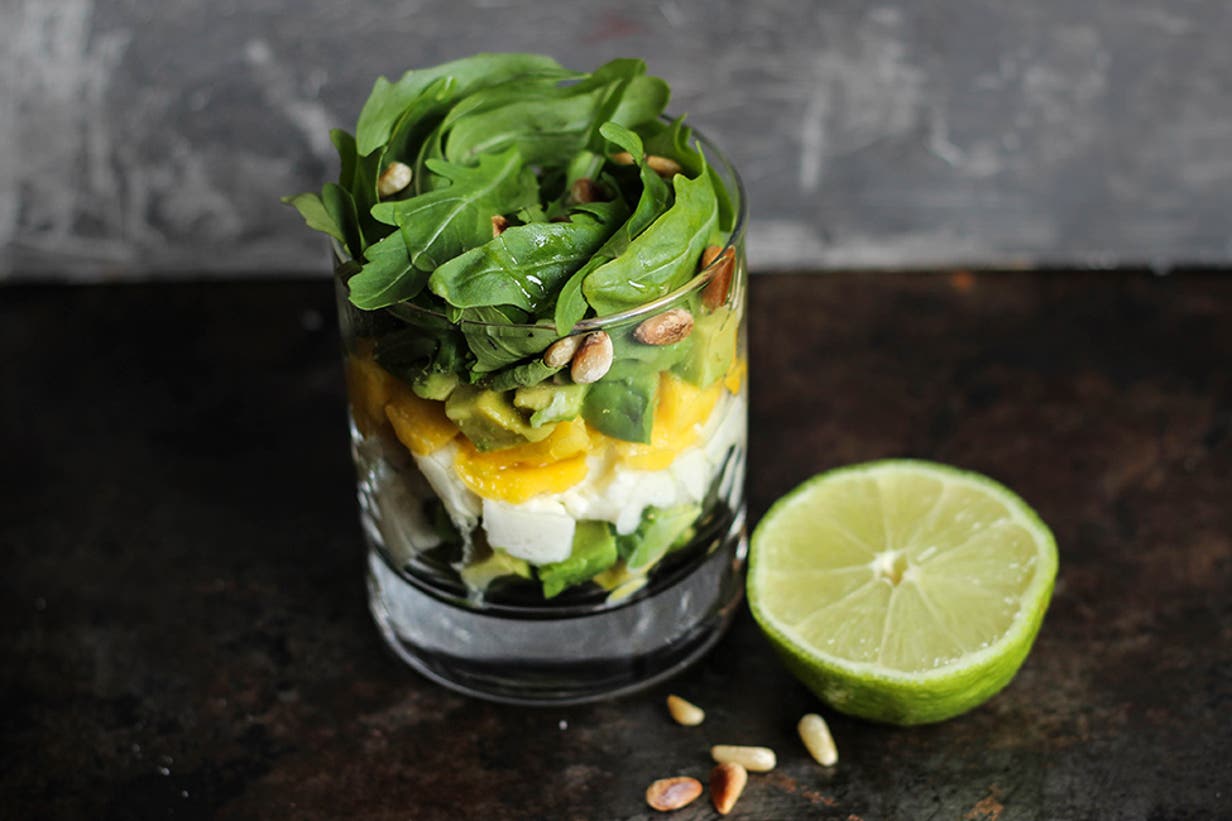 Ingredients:
Serves 2
1/2 mango
1 avocado
100g low-fat mozzarella
80g rocket
30g roasted pine nuts or sunflower seeds
1 lime (juice)
2 tsp extra virgin olive oil
1 tsp honey or maple syrup
Optional: Chili flakes, unrefined salt, black pepper
Instructions
Cube mango, avocado and mozzarella and mix with rocket and pine nuts.
Mix lime juice, olive oil, and honey to create a dressing. Drizzle over salad until everything is coated. Season with chili flakes, salt and pepper as needed.
Now that you know how to properly (and safely) prepare an avocado, it's time to get cooking. Enjoy!