Red is the colour of love. Coincidently, it's also the colour of 3 super healthy foods that your heart will love – not just on Valentines Day, but every day of the year. Whether it's breakfast in bed just for you, or a candlelit dinner for two, treat yourself with these 3 delicious ingredients and recipes from the Freeletics Nutrition App and give your heart what it really wants this Valentines Day: Strength!
Beetroot
Beetroot is as healthy as it is colourful. The bright red juice of a beetroot contains nitrate, a chemical which reduces blood pressure and reduces the risk of heart disease and strokes. Discover the recipes for roasted beetroot hummus, coconut beet soup with ginger and beetroot sorbet and rustle up a 3 course beet treat for two this Valentines Day.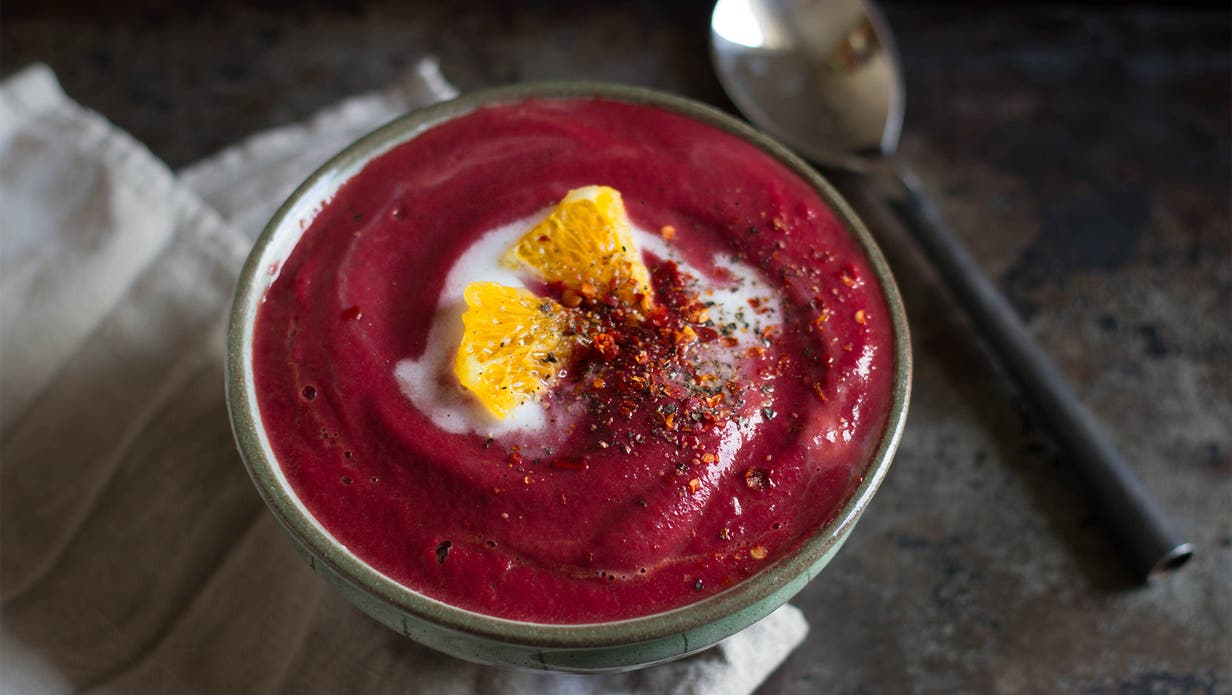 Cherries
Cherries are a great source of antioxidants which protect against heart disease – made evident by their rich, red colour. They also offer a high dose of anthocyanins which lower cholesterol and reduce inflammation.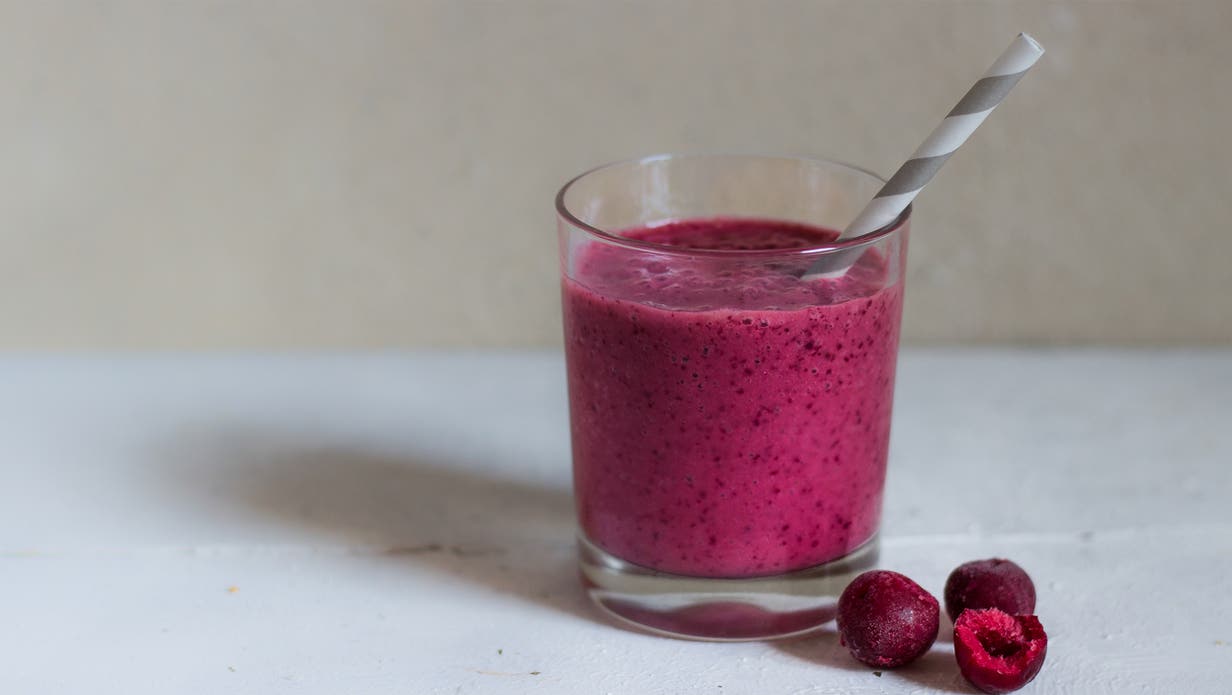 Cherry Banana Milkshake
Blend it, bottle it and fall in love at first sip with this refreshing cherry milkshake.
Ingredients:
159g sour cherries (frozen)
1 banana
300ml low-fat milk or almond milk for vegan alternative
Optional fresh vanilla
Preparation:
Simply place all ingredients in a blender and blend on high until smooth. Add fresh vanilla and enjoy.
Tomatoes
Research suggests that eating tomatoes can reduce your chances of developing heart disease by a quarter. It's the combination of nutrients in tomatoes – vitamin C, vitamin A, potassium and fibre as well as their high lycopene levels – that has been said to prevent cardiovascular disease.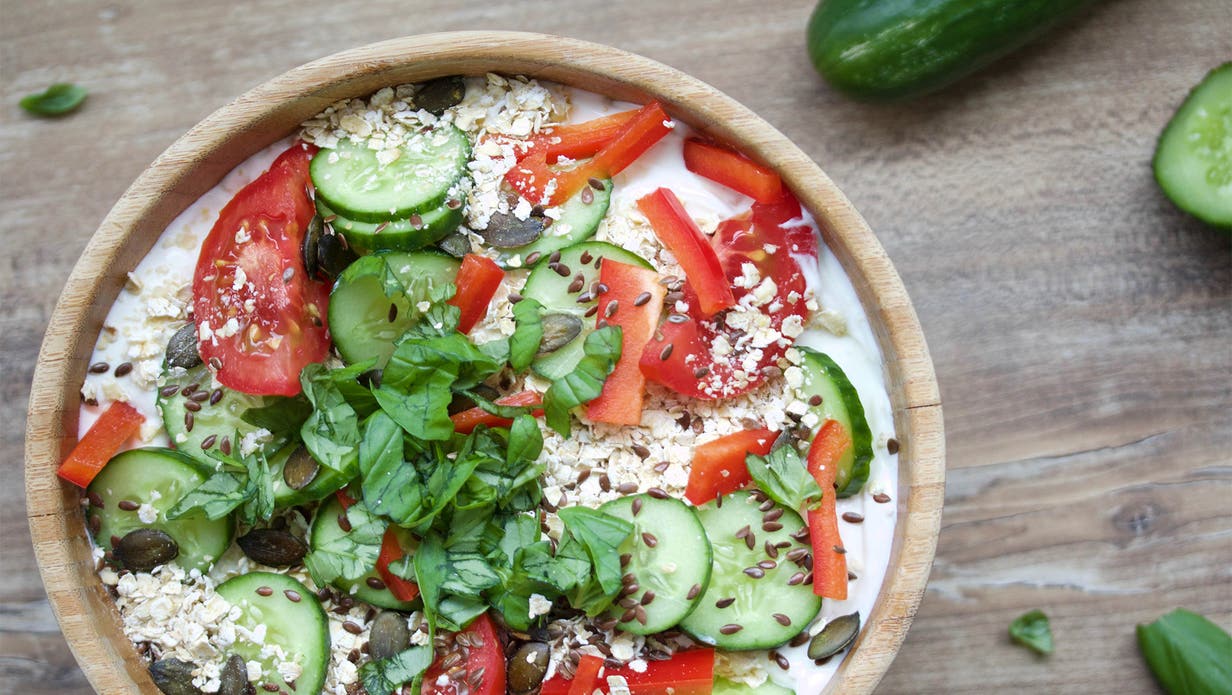 Veggie muesli
Looking for a heart-warming breakfast in bed with tomatoes as a main ingredient? Why not try the veggie muesli from the Freeletics Nutrition Coach? Start your day with a delicious, savoury bowl of goodness that's sure to leave you energized.
Ingredients:
40g oats
¼ cucumber
1 bell pepper
2 tomatoes
1 tbsp flaxseeds
2 tbsp peeled pumpkin seeds
100g fat-free yogurt
½ bunch fresh basil
Optional fresh lemon juice, ground paprika, unrefined salt, black pepper
Preparation:
In a pan over a medium heat, dry roast flaxseeds and pumpkin seeds for approx. 4 mins.
Slice cucumber, pepper & tomatoes. Mix oats, roasted seeds and yogurt. Season with fresh lemon juice, paprika, salt & pepper to taste, then serve sprinkled with chopped basil.