Chocolate, coconut, dates: can you think of a more mouth-watering combination? We can't. That's why we've come up with a recipe that includes all three. All you need are the following 4 ingredients to create some simple, sugar-free energy balls that will transform your Christmas cookie platter this year.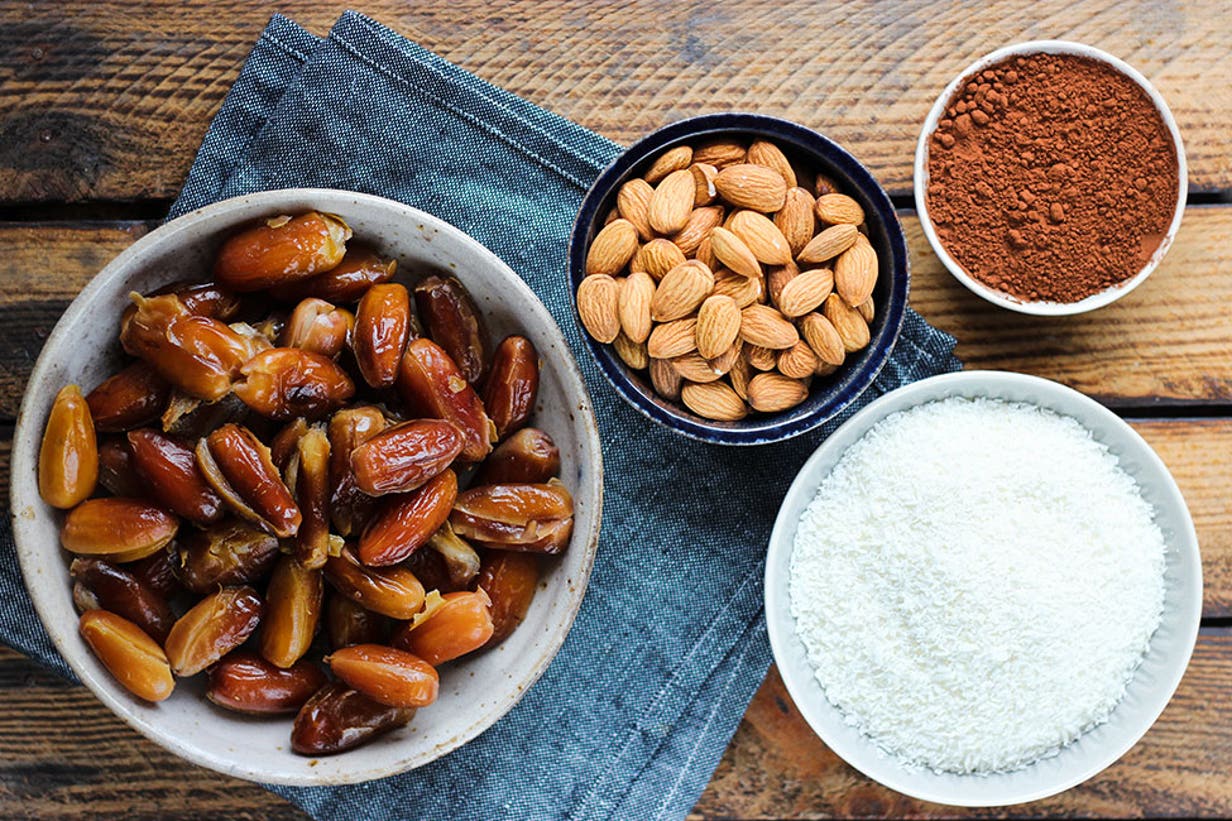 Ingredients:
Recipe makes 24 balls
400g dates
200g almonds
30g raw cacao powder
200g coconut flakes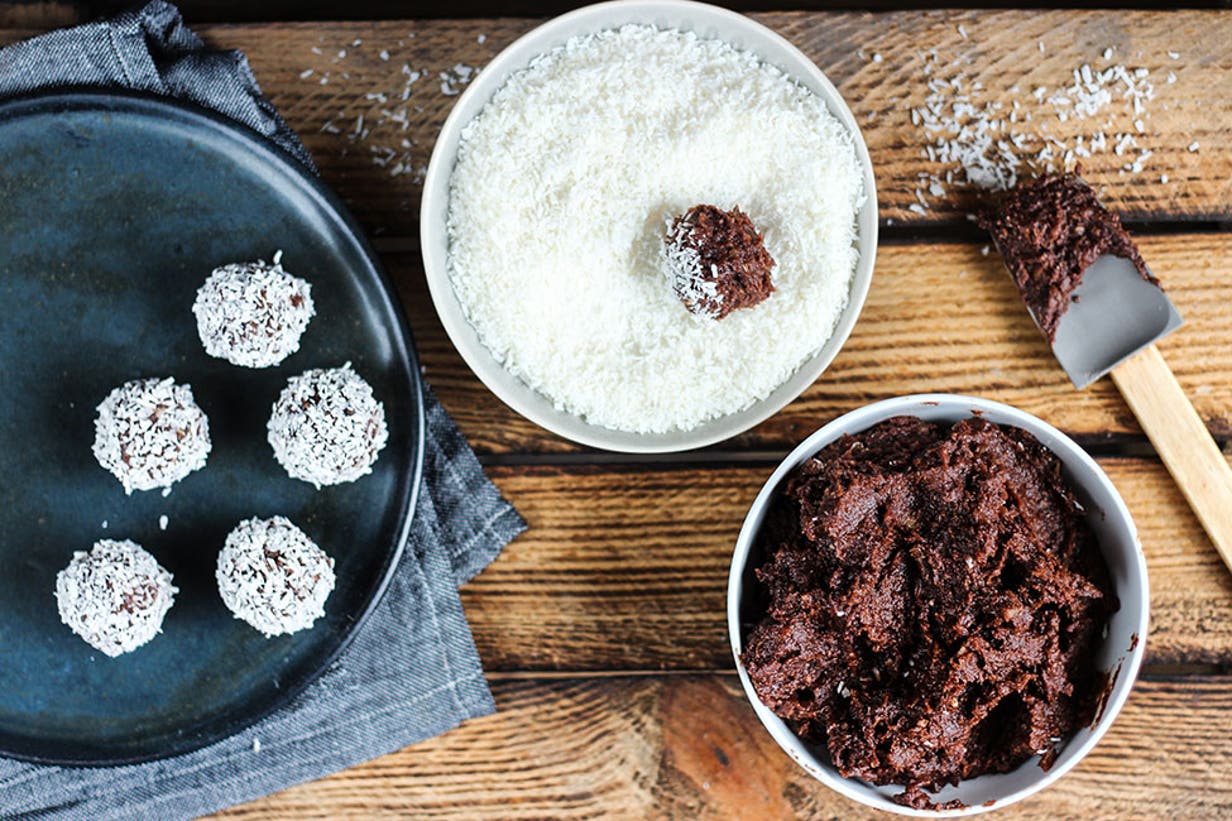 Preparation:
Soak dates in warm water for 3-4 hours or overnight.
Drain water from dates and using a hand blender, mix together with almonds and cacao powder until a sticky consistency is formed.
Using the palms of your hands, roll the mixture into balls slightly smaller than a golf ball.
Sprinkle coconut flakes onto a plate and roll the balls until they are completely covered.
Transfer into an airtight container and refrigerate for a couple of days or enjoy straight away if you can't wait – we know the feeling!