June 4th is the birthday of the Burpee. This year, to celebrate the spirit and commitment the Freeletics community has to doing these intense and unique exercises, we challenged all Freeletics users everywhere to complete 10 million Burpees in 10 days.
From June 10 to June 20, Free Athletes responded to the call and powered through Burpees, rep after rep until the very end.
Congratulations Free Athletes, you've crushed this goal!
##Burpee Challenge: Completed Last updated: 22 June 2020 - 09:00 CEST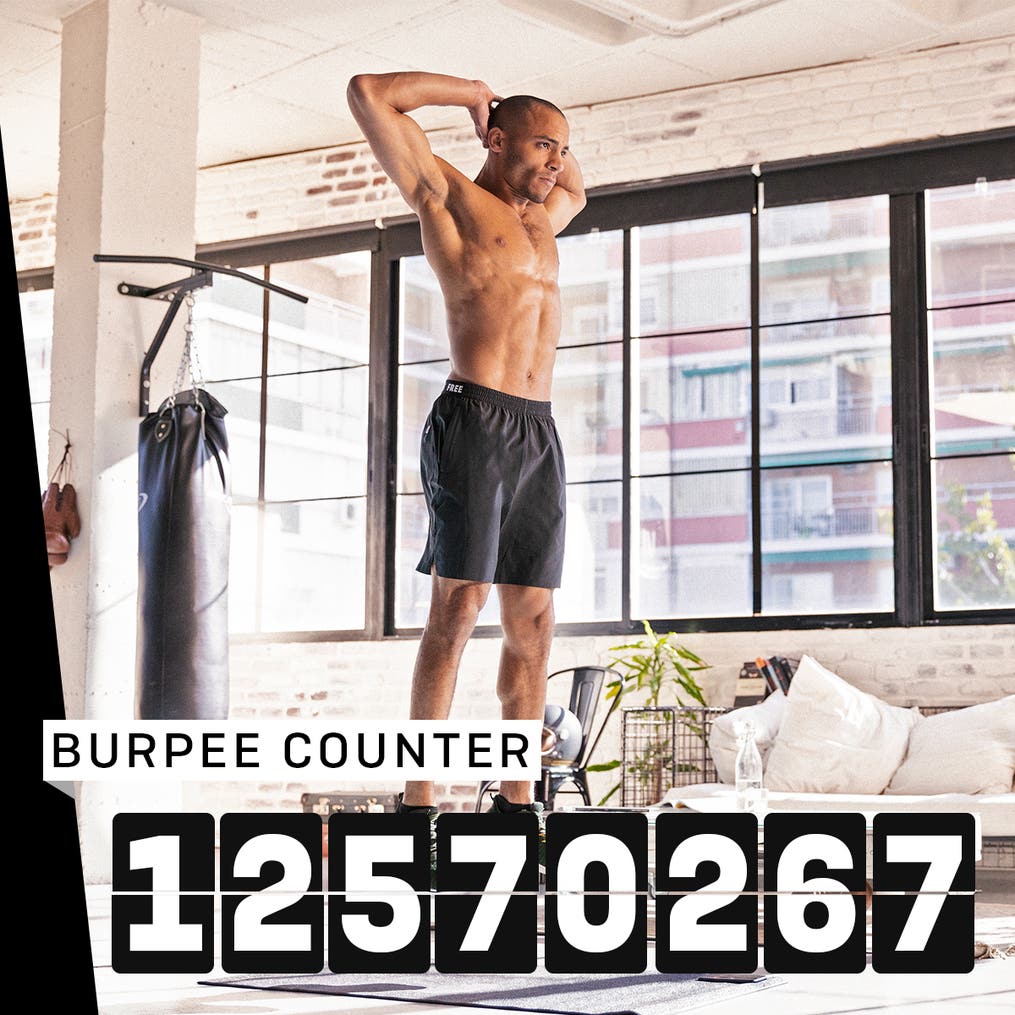 Want to know more about this classic workout? Check out these articles:
If you're new to Burpees, read this to learn what muscles they work and why they're so effective.

If you want to improve your form and get a very brief history lesson on how the Burpee came to be, check this article out: "Why are Burpees so difficult?"
Doing one Burpee with proper form takes concentration, strength, and a burst of energy. Doing a set of them well is an accomplishment in itself. And incorporating these sets into longer workouts - embracing them over your fitness journey - is the mark of a true Free Athlete.
Thanks to all who participated for making this challenge a success!