Meat fills your gut and fuels your muscles. If you're a BBQ fan, you've likely had it all: sausage, brisket, bacon, ribs, tenderloin, and maybe even a crispy smoked pork ear. But do you know which of your favorite BBQ food is actually fitness food? We took a closer look to find out which types of roast meat have the lowest fat content. Here are our top five tips for a super-healthy, extra-tasty meal on the grill.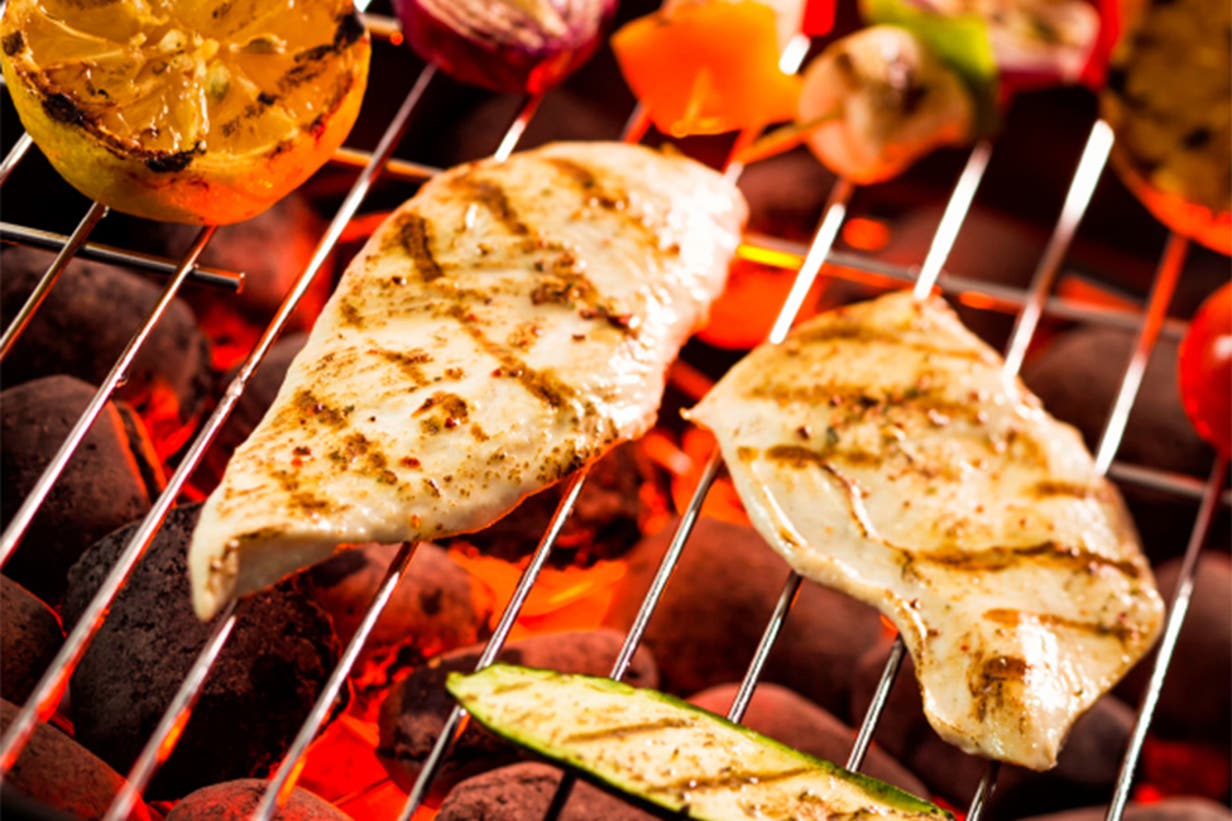 Chicken breast without skin
100g contain 0.7g fat, 102 calories and 20g protein
Our tip: Chicken breast can be fantastic on the grill – it just takes a little know-how to make sure it doesn't get dry or chewy. Therefore, we recommend that you cut the breast into several pieces to keep the grilling time short. Turn and oil the meat every two minutes. It should be done after six minutes on medium heat. For best results, sprinkle the meat with rosemary and lemon juice before serving.
Turkey breast
100g contain 1.1g fat, 103 calories and 22g protein
Our tip: Turkey tenderloins, cutlets and boneless breasts are perfect cuts for the grill. A turkey breast is a cinch to grill if you know how to do it right. Marinade the breast with red BBQ spices and grill it over hot coals. After two minutes, turn and oil it, and then leave it on the grill for additional two to three minutes. The breast has to be well-done, but grilled quickly. Slice it thickly diagonally, and garnish it with fried sage leaves and lemon halves.
Pork fillet
100g contain 2.1g fat, 105 calories and 20g protein
Our tip: The pork fillet is a lazy muscle and as such, is lean and tender. Trim the tenderloin of any excess fat and silver skin. Cut it in big medallions, season and put on a spit. They require about six minutes at a high temperature. Alternatively, you can grill the fillet as a whole for around 20 minutes on medium heat. Allow it to rest for 10 minutes before serving.
Lamb fillet
100g contain 3.4g fat, 110 calories and 20g protein
Our tip: Lamb neck fillet is both excellent and affordable. To prepare, rub the back with herbs and allow to marinade for at least one hour, ideally overnight. You may have a look at our post on best BBQ marinades for some inspiration. The fillet takes around 20 minutes on medium heat. It should be rose and not well-done. Oil the roasted sides and sprinkle them with herbs. Slice  diagonally and serve.
Veal fillet
100g contain 3.5g of fat, 117 calories and 20g protein
Our tip: Veal is very lean and tender. When it comes to grilling, you should choose shoulder, rib or loin cuts. These cuts can withstand the intense heat of the grill. The shoulder is typically the least expensive cut. Slice the fillet in big pieces, season all sides well, let them sit for a minute. Well-done steaks take approximately 20 minutes on medium heat. Whereas medium steaks only need eight minutes at a high temperature. Serve herb or garlic butter with the steaks.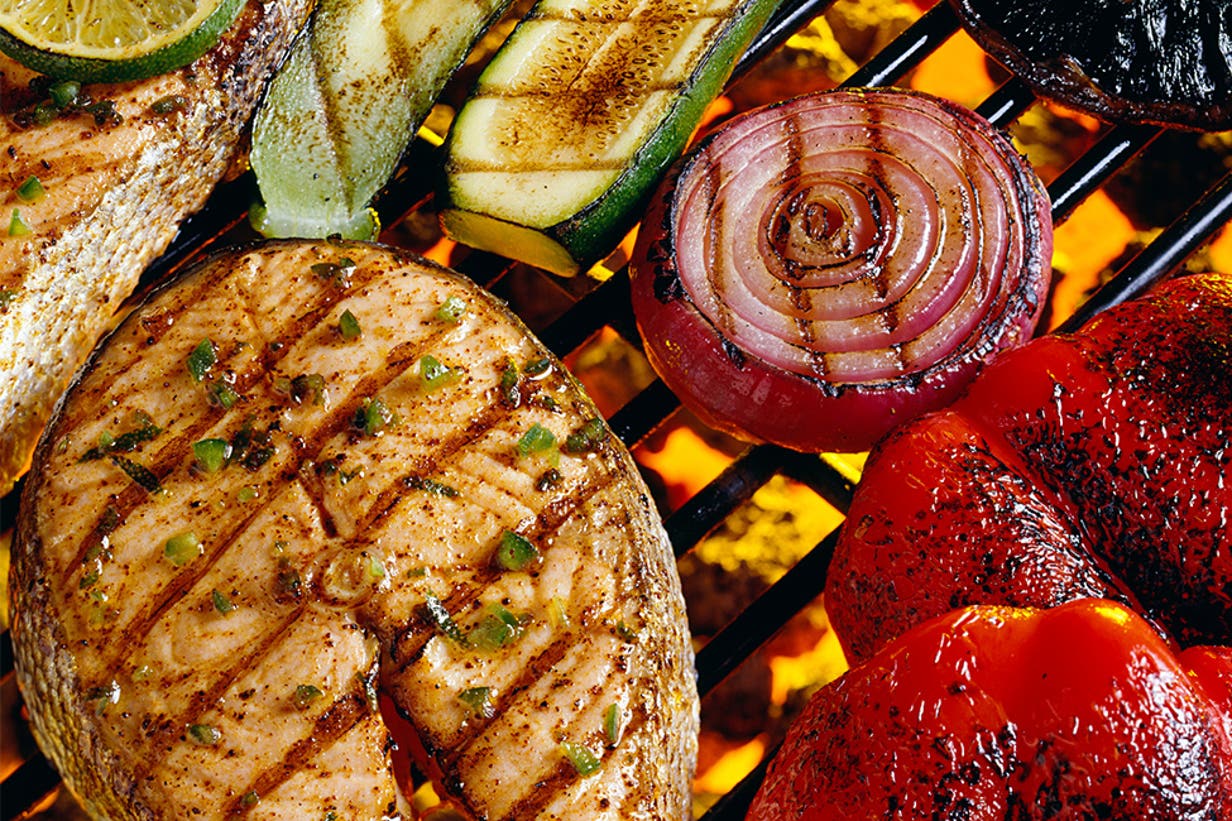 Fire up your grill and follow our tips for your next epic cookout. With these secret moves, you can make the most of each BBQ party without putting on the pounds during the summer months. #ReadyForSummer #MasterTheFlame.