We all know the way to a Free Athlete's heart is through their stomach. So this Valentine's day, share the love. But instead of going for the standard option of chocolates or wine, give a gift with value. The ultimate gesture of affection: homemade sugar free sweets. And nothing says "I love you" like these recipes:
Vanilla hearts
All you need is a blender, some superfoods and a hint of creativity and crafting skills.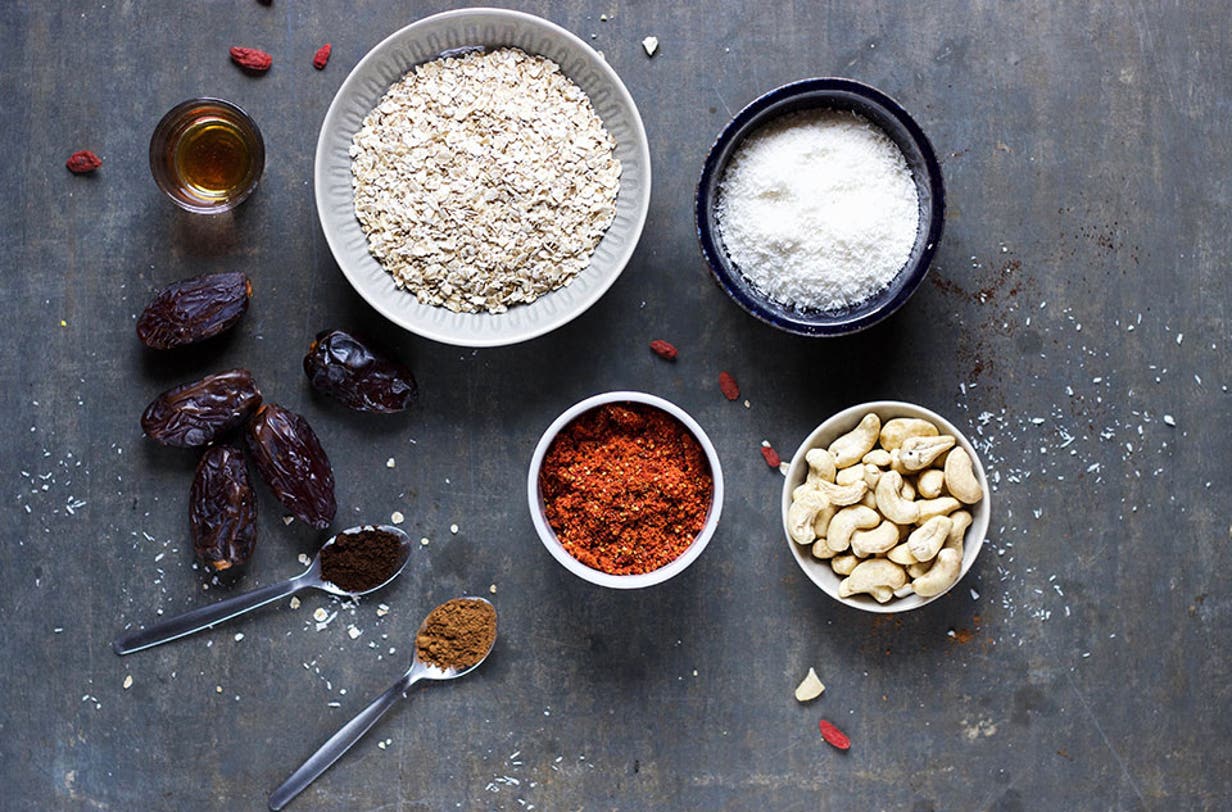 Ingredients:
75g oats
65g cashews
5 medjool dates (pitted)
1 tsp fresh vanilla (from a vanilla bean or vanilla mill)
1 tsp cinnamon powder
40g coconut flakes (unsweetened)
1 tbsp honey or maple syrup
100g goji berries
Instructions:
Blend goji berries in a food processor until you have slightly smaller pieces, then transfer to a flat plate.
Blend oats and cashews on high for about one minute. Add dates, vanilla, cinnamon, coconut flakes and honey or maple syrup and blend on high until everything is well combined and sticky.
Shape 14 balls then press them slightly flat and make a notch using your finger so they look like little hearts. Dip in blended goji berries until they are fully coated in pink.
Pecan pralinés
Pecan nuts have a characteristic and aphrodisiac taste. Beware. This fudgy treat will make your Valentine's head and heart spin.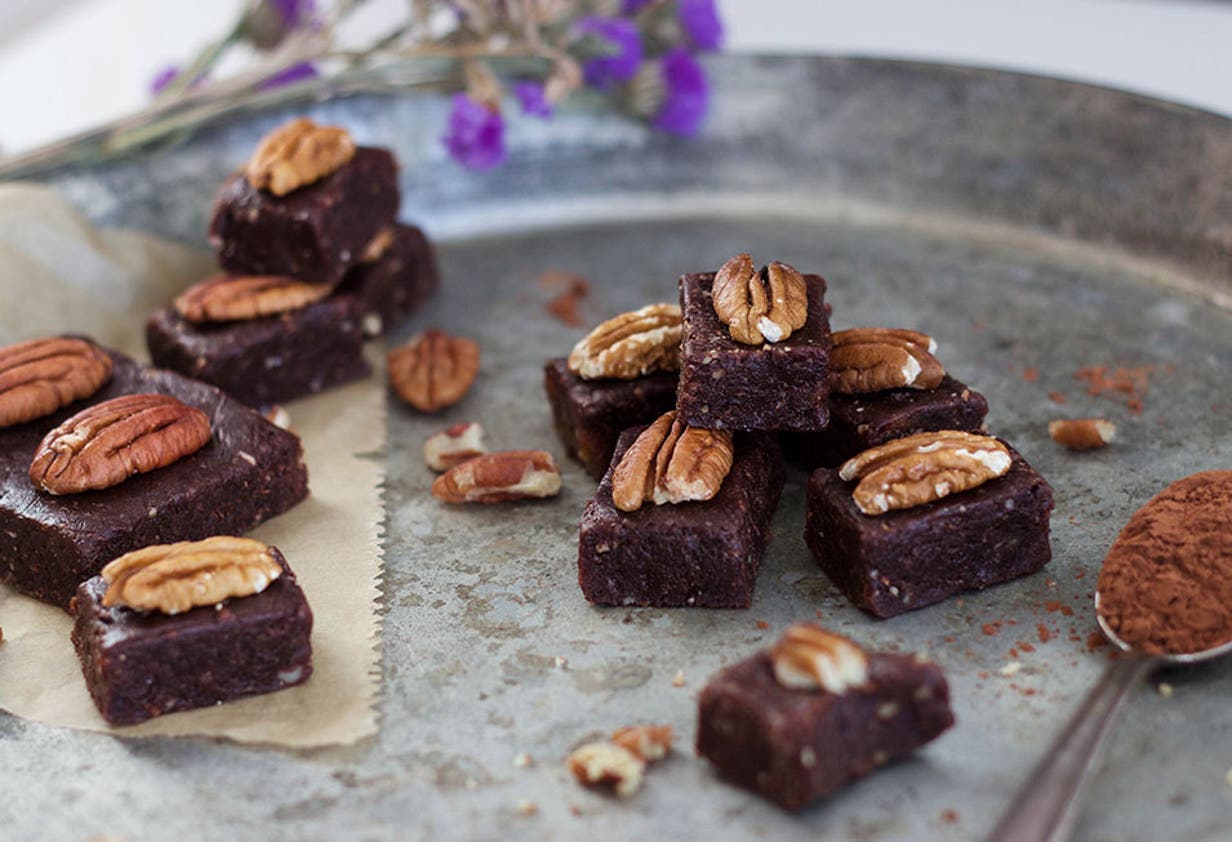 Ingredients:
150g pecan nuts
15 medjool dates (pitted)
4 tbsp de-oiled cocoa powder
2 tsp maple syrup
Instructions:
Blend 100g pecan nuts with a hand blender until crumbly. Add dates, cocoa powder and maple syrup then blend until you have a sticky consistency.
Put dough in a very small casserole dish and press down. Allow to cool in the freezer for one hour, then cut into 1cm thick cubes. Place a remaining pecan nut on top of each cube for decoration.
Hot date milk
The ambiguous name speaks for itself. Sweet and warming – one cup of this is pure wellness that connects hearts and souls!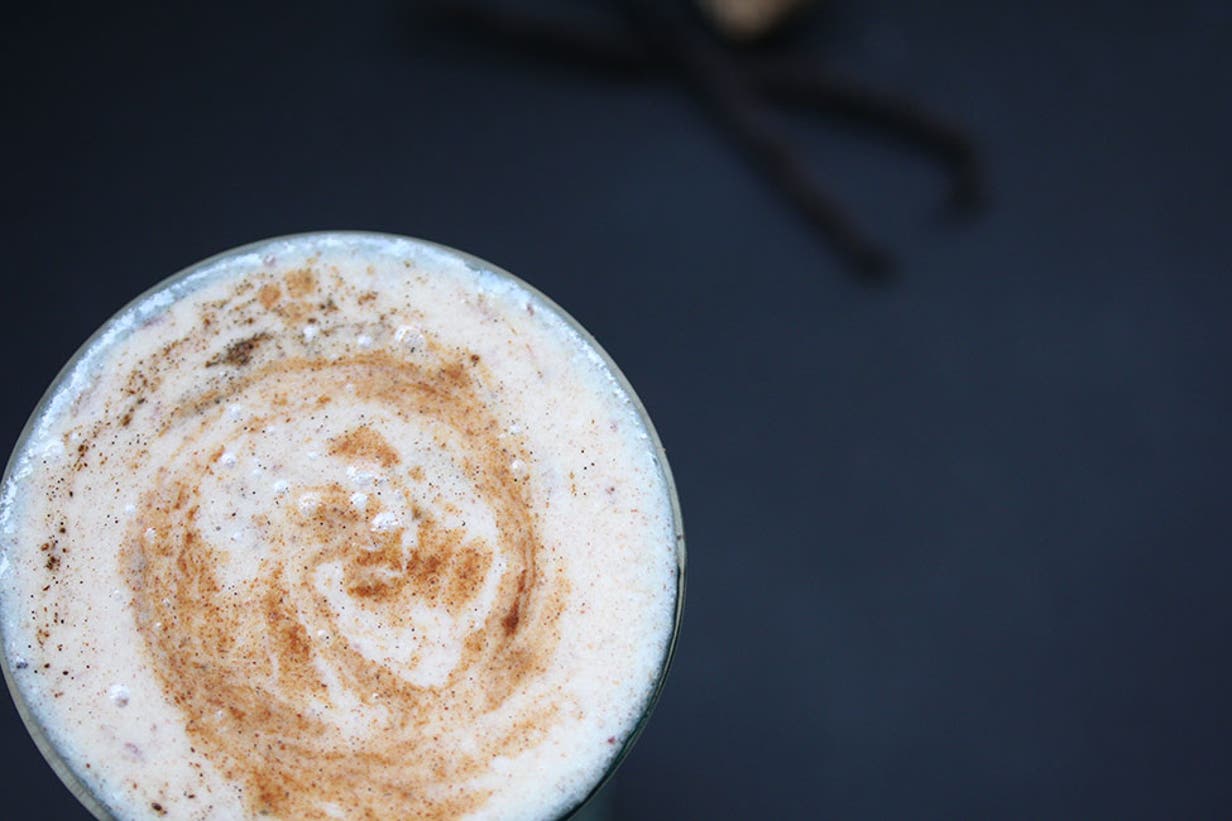 Ingredients:
350ml low-fat milk or soy milk
4 dried dates (pitted)
0,5 tsp cinnamon powder
1 pinch of grated nutmeg
1 pinch fresh vanilla (from a vanilla bean or vanilla mill)
Instructions:
Heat milk carefully in a pot, stirring occasionally to prevent burning.
Cut dates into small cubes and add to milk, together with cinnamon, nutmeg and vanilla. Bring mixture slowly to a boil then reduce heat and let simmer on a low heat for approx. 5 minutes. Stir occasionally.
Take milk off stove and blend with a hand blender until smooth.
Toughness can wait until tomorrow. Today, show the love, share your passion and give someone a glimpse of your sweet side. Sugar-free.