"I made many friends in the Brazilian Freeletics community. Not just from São Paulo, but from all over the country. This mutual support kept me focused on my goal of achieving a healthier lifestyle. And gradually, I could see my dream come true. Today, I've achieved more than I ever thought possible."
That's how Shoji Takahashi, a Free Athlete from Sao Paulo, Brazil, describes his journey with Freeletics. It was not just his visible progress each week that kept him motivated, but also his fellow Brazilian Free Athletes.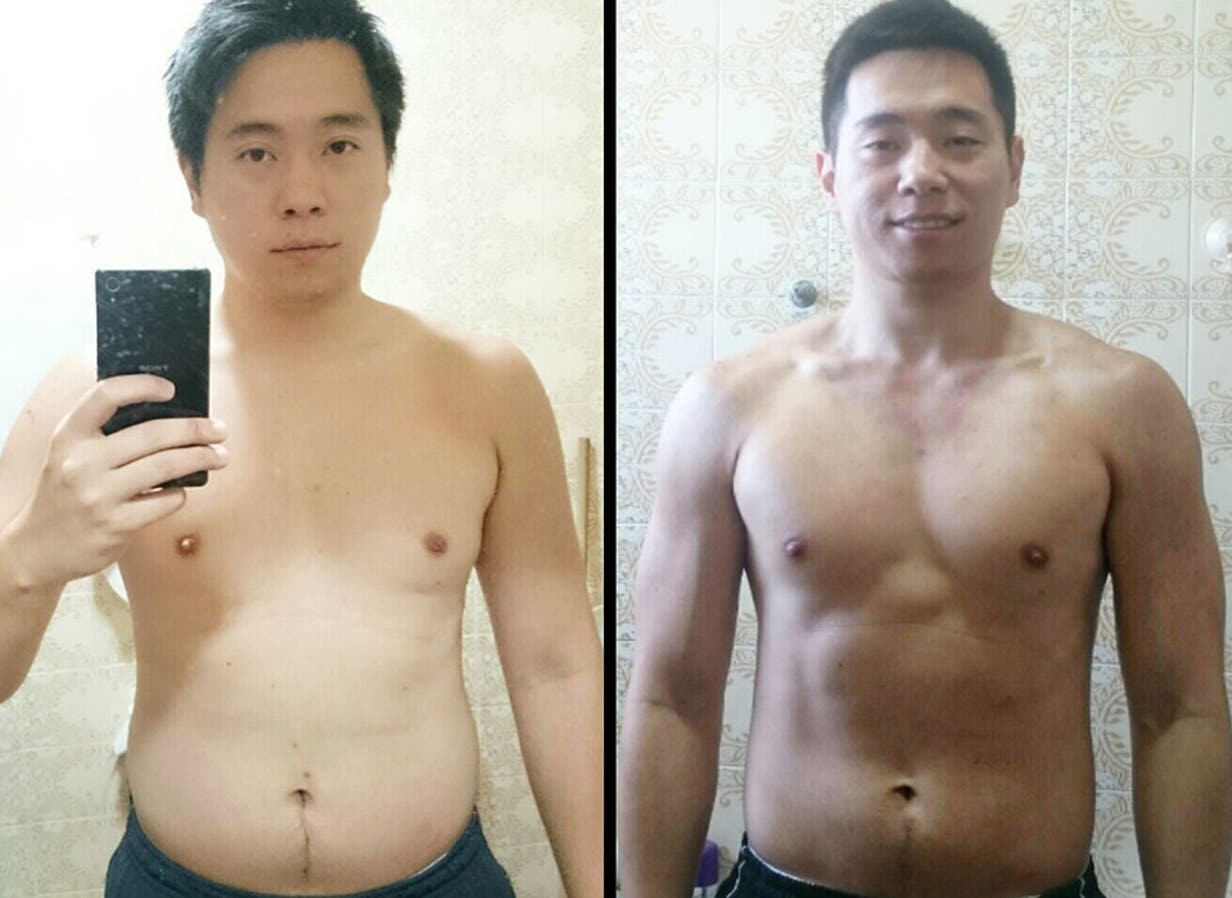 My name is Shoji and I'm 28 years old. I started training with Freeletics in February 2014 after a colleague introduced me to the Freeletics philosophy and how it works. Shortly after starting I had to take a break when I was involved in a car accident. But as soon I had recovered I returned to training.
The Coach was not easy. However I was determined not to let excuses ruin this opportunity. Even when I was overwhelmed with school and work, I still trained until dawn. This effort finally began to pay off, and before I knew it, the results were visible. I began to lose weight and gain a lot of muscle. This really got me hyped! My results even caught the attention of others, and before long, they too were motivated to train with Freeletics.
At first, they followed my routine but soon they were ready to take on the training alone. Their involvement further complemented my own training, and I realized I received great satisfaction from motivating others. It was then that I decided to learn as much as I could about Freeletics so I could help as many people as possible to change their lives too. My dream became to inspire young athletes.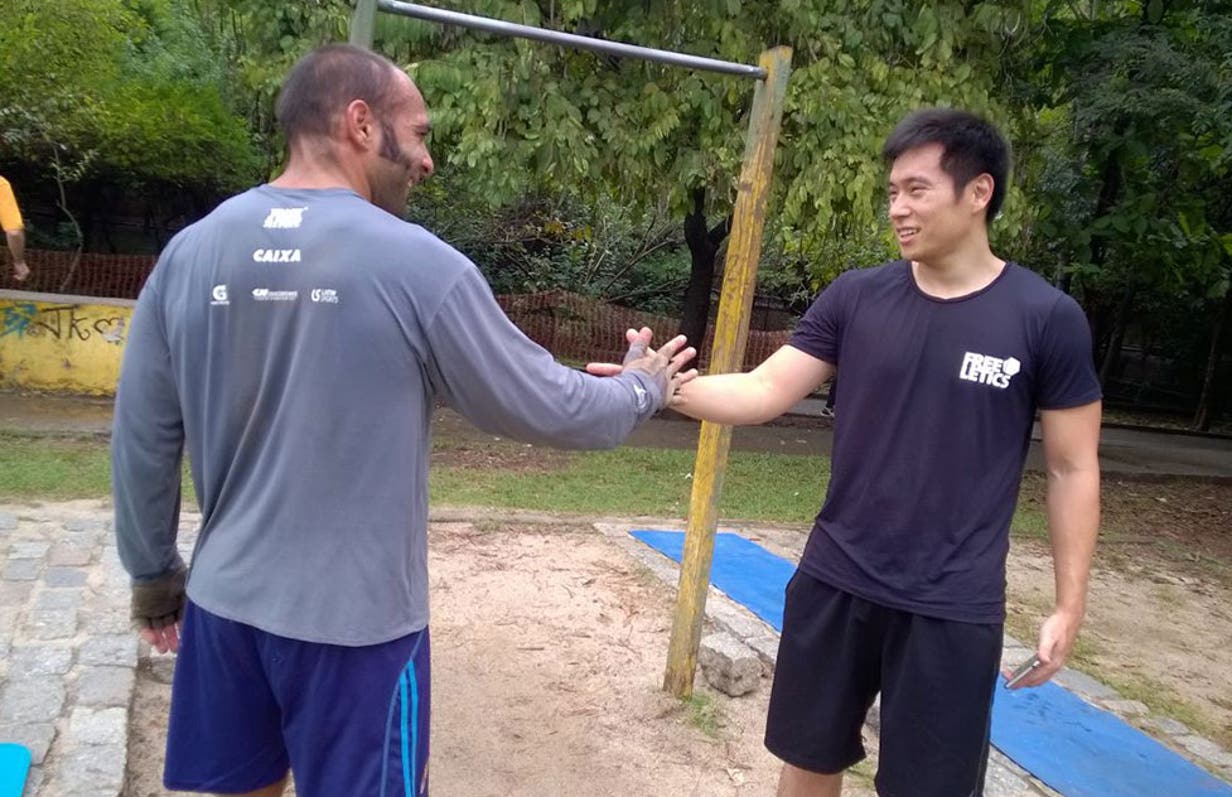 It was not long until I was offered to become a Freeletics Ambassador, a position I accepted with great pride and pleasure.
The majority of people here have a similar story to mine. They join to lose weight, but soon discover a community of other Free Athletes who support and motivate them. Often, training partners live in far away states, but the great thing is that this doesn't discourage us from supporting one another in the app and social media. When we do get a chance to meet up, it reminds us in a very real way that we are not alone, that we are truly part of a group of people who share the same goal. Furthermore, it's an important opportunity for athletes to help each other improve and refine their movements. And what I love most is that in addition to teaching, I too learn a lot! It was at one of these meetings where I received valuable tips on how to perfect complex exercises like Muscle Ups. I also find it amazing to meet in person and train with other athletes who have followed my Freeletics journey from the beginning. Some of them continue to be a source of inspiration for me today, like Free Athlete Jonatas Jacob.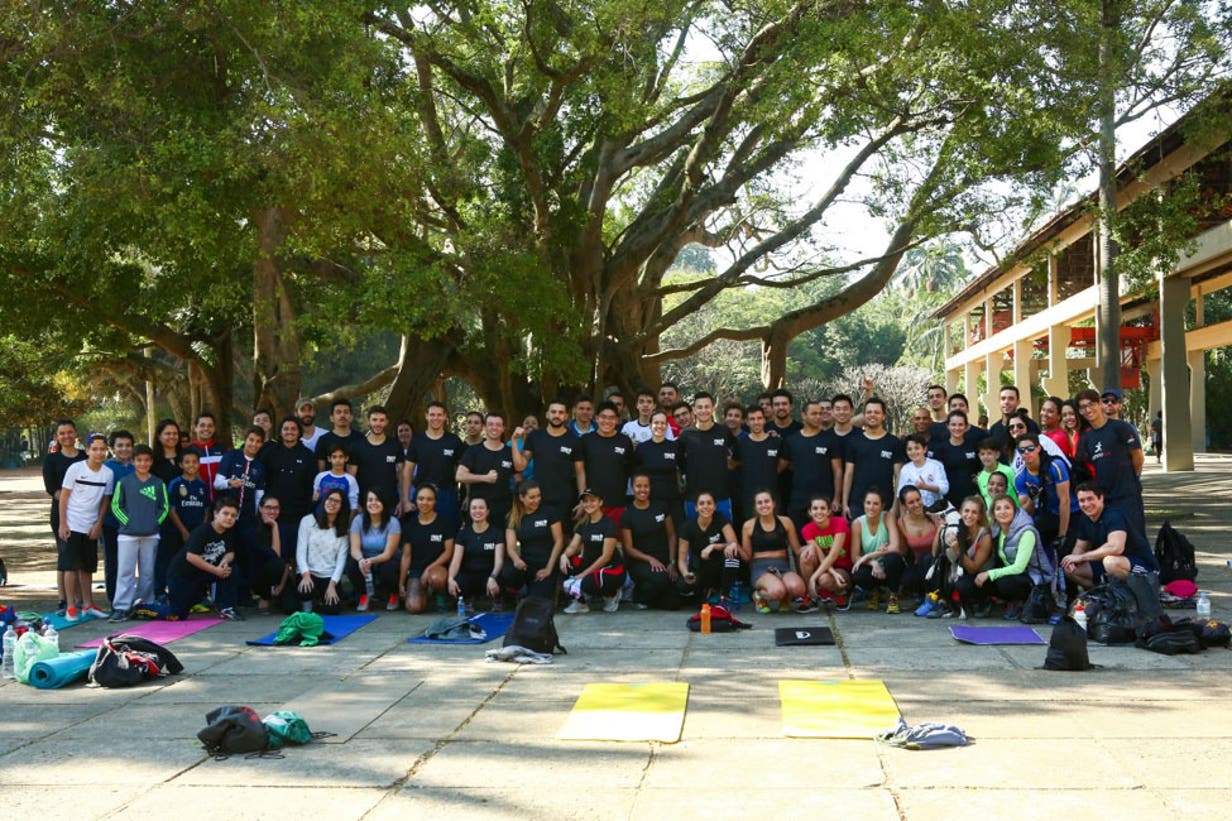 Always remember, you are not alone. Although they may not be on a training mat next to you, the Freeletics Community is always there to support you. Join a group in your city or on social media, connect with others, get motivated and be a motivator. Tough. Together. Free.