Do you want to know what's even better than eating a bowl full of your favorite food for breakfast? Eating the bowl too. That's right, we're transforming the way you eat that all-important first meal of the day and making edible breakfast bowls "a thing". Here's how: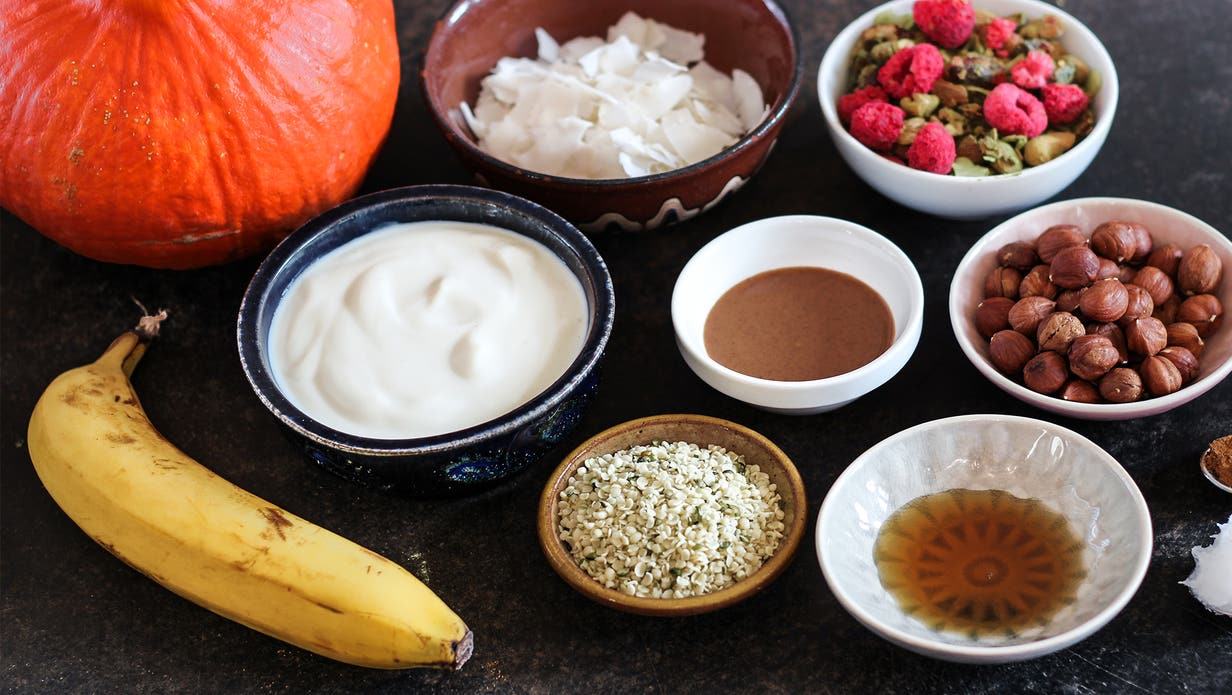 Ingredients:
serves 2
For the bowl:
1 large pumpkin or squash
1 teaspoon coconut oil
For the filling:
3 large tbsp soy yoghurt
1 large banana
2 heaped tsp hazelnut butter
Handful hazelnuts
2 large tbsp hemp seeds
3 large tbsp coconut flakes
Pinch cinnamon
Maple syrup
(Awesome) optional- homemade matcha granola
Instructions:
Pre-heat oven to 180°C.
Cover baking tray with baking paper.
Wash pumpkin, cut in half & remove seeds so it resembles a bowl.
Drizzle with coconut oil and place on baking tray for 30-40 mins or until flesh is soft.
While your pumpkin is in the oven, chop hazelnuts and roast in a pan for 10 minutes or until golden brown together with hemp seeds and coconut flakes.
Remove pumpkin from oven and fill with ingredients, just like you would a normal breakfast bowl – spoon in the soy yoghurt, add chopped banana, drizzle with hazelnut butter and maple syrup and top with the roasted hazelnuts, hemp seeds and coconut flakes.
Our tip: Feel free to add the Freeletics matcha granola or some dried fruit if you desire…
…your bowl, your rules!