Nothing says "we're in this together" like a workout for two. A partner workout can increase accountability, keep the workout level high and lead to better results. So this Valentine's day, forget the restaurant. Give your relationship a different kind of boost by spending some quality time on the training ground and connecting on a whole other level. At Freeletics we've got three different ways to train with your other half. Here they are: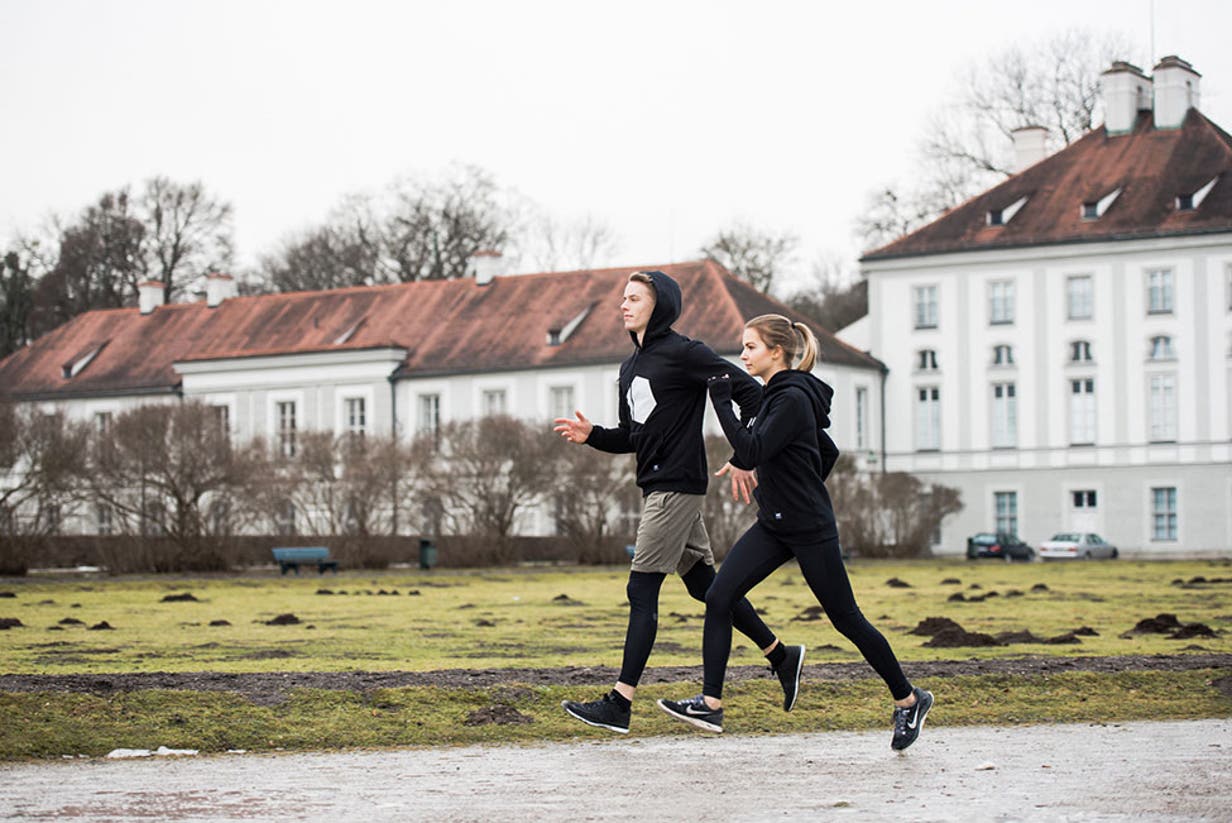 Running
Running with a partner can be so much more fun than alone. Catch up during a moderate pace 10k or set a goal like a half-marathon that you can work towards as a team. Better yet, strike up a bit of friendly competition and challenge each other at intervals with the Freeletics Running app. Just don't blame your Running Coach if someone ends up sleeping on the couch.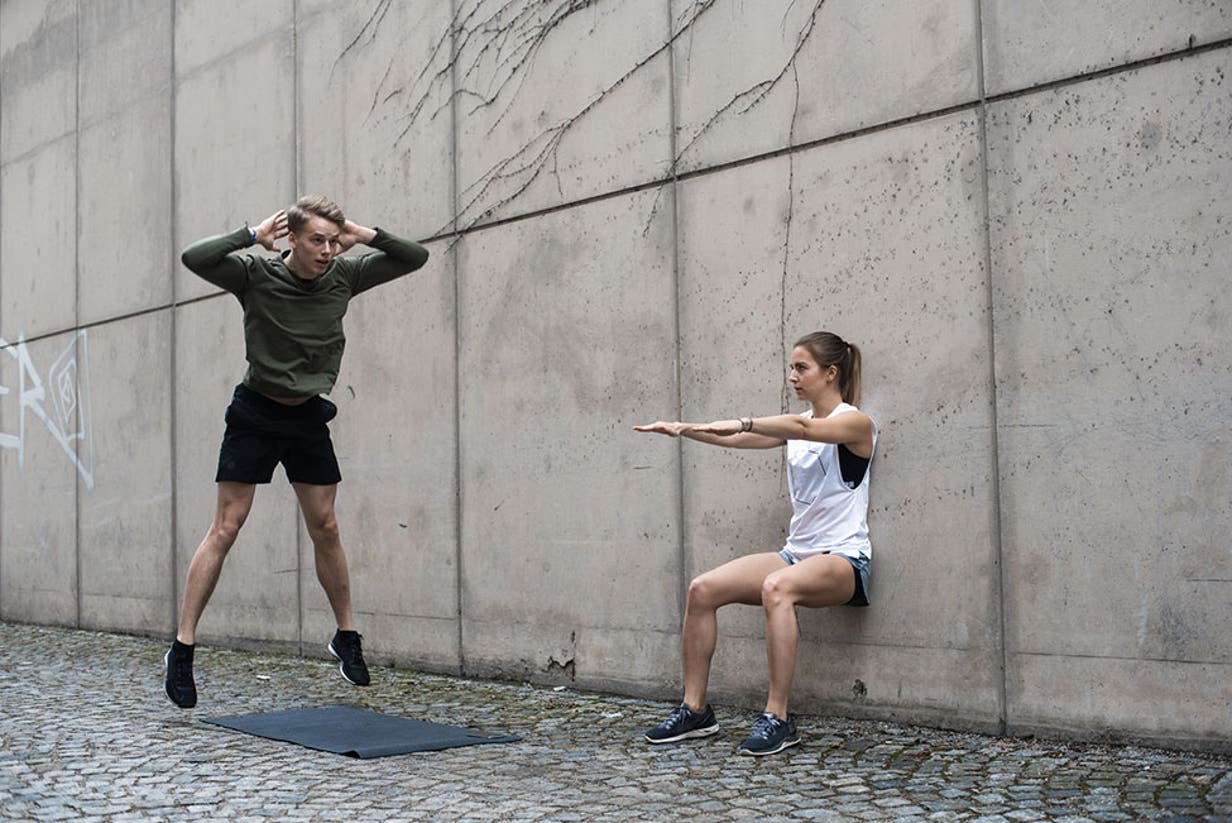 Bodyweight partner workout
As they say: a sorrow shared is a sorrow halved. We agree. So what about taking on a long Freeletics God workout and tackling it as a team? Here's how it works: Take Gaia for example – your partner starts with the jumping jacks and does as many repetitions as he or she can, whilst you hold a plank or squat position. As soon as your partner needs a break, you swap roles. So you alternate during the whole workout. This makes even the toughest workouts you never managed to master before, possible.
Freeletics Gym Challenges
If you belong to the group of people who can't bare to step foot in a gym, or do, but hate every second of it, then it's time to recruit a training partner. Not only can you act as a spotter for your other half and check their execution, but the challenge option in your Freeletics fitness app, allows you to go head-to-head with your partner and make the whole gym experience a lot more fun. Race each other at rowing, or see who's stronger at certain weight lifting sets.
Finished your partner workout sweaty, exhausted but closer than ever? Now it's time to nourish your body with the right food. Round off your valentine's day by cooking a nice meal together whilst discussing the day's workout session. What about a healthy cauliflower pizza followed by avocado chocolate pudding? Discover these recipes and many more, perfect for your healthy Valentine's dinner in the Freeletics Nutrition Coach.