#FreeAthletes. They have been awoken. 37 new #Gods are ready and waiting.
To challenge your strengths, battle your weaknesses and awaken the athlete within you. Workouts more powerful, intense and effective than you ever thought possible. And not just new Gods, but a brand new Coach who is smarter than ever with a fresh take on effective training. They are ready and waiting. Now it's up to you. Step up to the plate, meet your new Coach, and conquer more Gods! Here is what awaits you in the latest Freeletics update:
100% Demanding. 120% Rewarding.
Let us introduce to you: the smartest and most challenging digital Coach on the market. Thanks to a refined formula in the algorithm and improved AI, your personalized training plan is now even more tailored to your performance and feedback. No two training plans are the same. The Coach will keep you on your toes. He will challenge your skills and strengthen your weaknesses in a way that is unique to your fitness levels and goals. Trust in your Coach, put in the work, and the results will follow.
More Gods to conquer. More challenges to face.
Aphrodite, Kentauros, Athena, Metis...thought you'd conquered them all, right? But that was just the beginning. Experience 37 new levels of exhaustion, intensity and effectiveness. Each workout is unique in its own way and will challenge and develop you differently. Head over to the workouts section in your app to discover Achilles, Odysseus, Amazona and many more. Take note, however, that you will only have access to all 37 new Gods with the Freeletics Training Coach.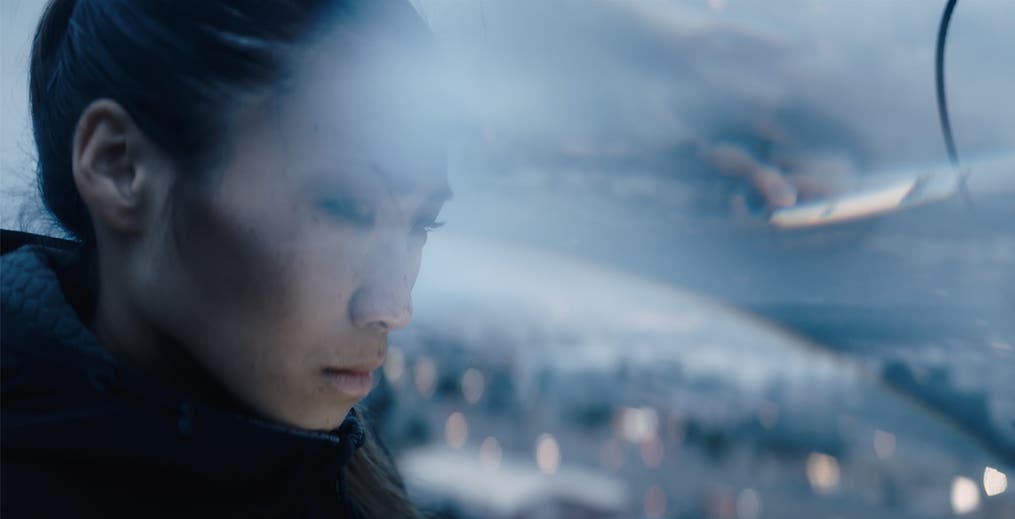 Unique experiences and added variety to your training.
All workouts will be available in one version from now on. This means there will no longer be 2x2 versions nor "Endurance" and "Strength". Why? We want you all to experience each God for what it really is: a unique workout that targets a certain strength and develops a certain skill - meaning there should be no alternative variations. This is also based on the community's feedback - your feedback. But don't worry - the new God workouts have been added to still provide you with plenty of variation, some targeting strength, others targeting endurance. More workouts and unique experiences await you in the app.
Why we got rid of the old 2x2 feature
We removed the old 2x2 feature because the sprints, and other endurance exercises that use more space, and exercises such as pull ups, which are there to improve certain muscle strength, were replaced by exercises which didn't always fulfil the same criteria simply because there are no other exercises that give the exact same effect. In order to replace and recreate these exercises, we had to add large amounts of exercises such as high knees and jumps, which potentially created an unnecessary load on particular joints, especially when this 2x2 modified workout feature was used more often. Therefore, rather than trying to change one God into something it was not designed for, we created new Gods--some of which are designed for a 2x2 area and others that call for more space. If you are training with the Coach then you have two options to remove runs and workouts needing equipment. The first is to set restrictions before generating your Coach week; this works well if you know that you will not have access to certain space or equipment ahead of time. If you have already started your Coach week and then realize that you have some limitations you can use the newly updated 2x2 Coach week feature. The difference is that rather than replacing single exercises the Coach will replace the whole workout with something that compensates for your limitations while still being effective and safe.
Why we got rid of strength and endurance versions of gods
When the Gods were changed into the strength and endurance versions they simply weren't achieving the purpose that the workout was designed for. With these versions engaged, the coach weeks were no as effective at reaching results. That is why we have created more gods; some with a focus on strength, some with a focus on endurance, and most with a healthy combination of both. These new Gods and the updated Gods were also designed and created in direct combination with the advanced AI coach and algorithm, which means using these and giving correct feedback will have the coach personalising your weeks and challenging you long term. The different versions also didn't allow athletes to justly compare PBs as their best time would automatically be shown no matter what the version was. If you're coach gives you a God workout with an exercise that you can not do, it is best to replace the exercise with an easier version of that exercise, such as exchanging push ups with knee pushups, and then giving this feedback to the coach after the workout.
Room for holistic body training with focus on specific skills
Some of the original God workouts have made their official retirement from Freeletics. So don't be surprised if you notice a few missing in your app. This was based mainly on feedback from our community, but also to make way for a new generation of Gods. These brand new workouts will challenge you equally - if not more - with a focus on specific skills and muscle groups. #NoPainNoGain
What happened to your PBs and times of the workouts and variations that are no longer available in the workout section?
Don't worry, they're not lost. All of your workout history can still be seen in your profile. Simply go to your profile screen, tap on "Workouts", and find all your trainings in your training history in the tab "Recents". Now it's your chance to score new PBs with the new Gods. They're already waiting for you on the training ground. Step up to the plate. Take on a new challenge.
Can't wait to try our newest release? All that's left to do now is update to the latest version of the Freeletics Bodyweight app.
Get ready for a new era. The Coach and Gods are waiting for you on the training ground.