Onions…the eye-watering flavour behind almost every country's cuisine. That's why when it comes to cutting skills, these should be the first thing you learn to do when you pick up a knife. Not sure if your chopping is up to par? Don't worry, we can save you a few tears of frustration and show you how it's done:
To dice an onion, stabilize the onion and cut it in half, holding both sides.
Cut off only the top of the onion, keeping the root bottom, and peel it all the way down, starting from the top.
With the flat side face-down, make incisions without touching the root.
Holding it together, make two long cuts parallel to the surface all the way to the root. Be careful of your fingers.
Now cut from top to bottom, using your knuckles to keep your knife aligned.
Finish by removing the root and chopping off the bottom part.
To slice an onion, follow steps 1-3, but instead of making incisions, slice it all the way down.
Time to get cooking
Confident you've got your onion chopping skills down? Then put your knowledge to the test. If you're looking for some inspiration, our grilled feta and apple casserole is a protein bomb that's not just delicious, but also quick and easy to prepare. #NoExcuses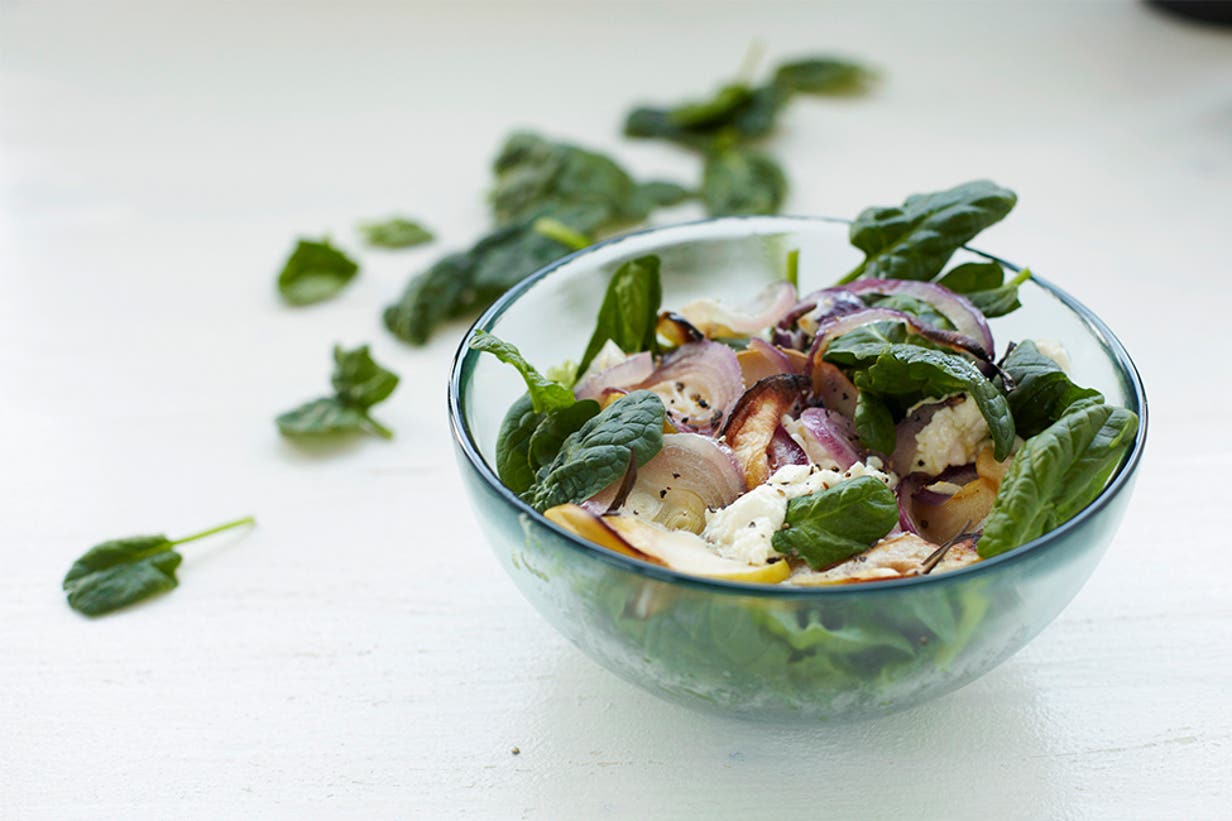 Ingredients:
Serves 2
300g low-fat feta cheese
2 sliced onions
2 sliced apples
4 sprigs rosemary
2 tsp extra virgin olive oil
200g cottage cheese
80g fresh spinach
optional: Fresh lemon juice, black pepper
Instructions:
Preheat oven to 200°C. Line an oven-safe casserole dish with aluminium foil.
Cut feta into strips and place in the casserole dish. Layer feta with rosemary, onion and apple slices and drizzle with olive oil.
Bake casserole on middle rack for approximately 20 minutes.
Remove rosemary sprigs and serve on a bed of fresh spinach with a side of cottage cheese. Season with lemon juice and black pepper as needed.
The tears all become worth it when you prepare your onion like a pro.