"Dear Gluten, it's not you, it's me."
Whether you chose the gluten-free life, or it chose you, going gluten-free is not easy! Gluten is found in a multitude of foods, some of which you might never expect. We've already covered what gluten actually is and why it can be harmful for some people, now it's time for us to share our favorite gluten-free recipes to help you on your way to a gluten-free life, full of flavor.
Kale and mango smoothie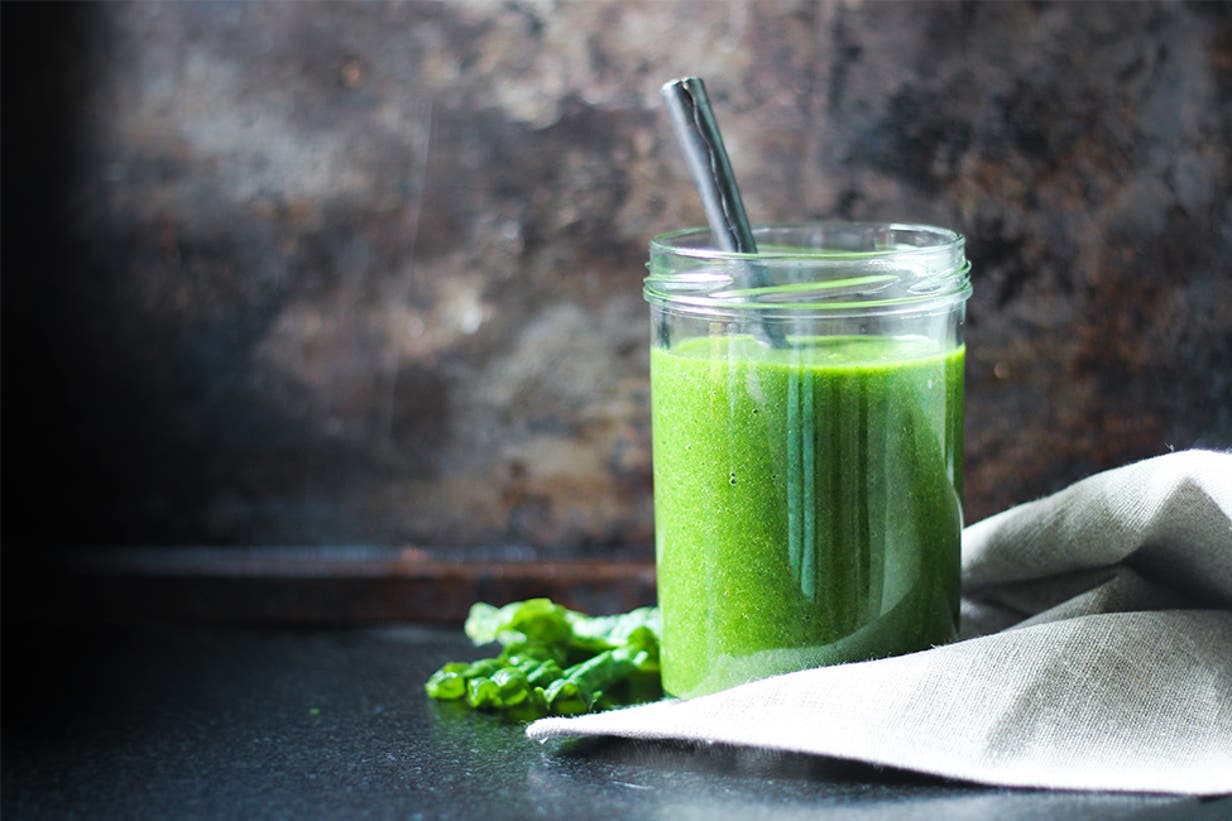 Made up of solely fruit and vegetables, you can be sure that you're staying well away from gluten with this green smoothie.
Ingredients
Serves 2
1 cup chopped curly kale
1 cup baby spinach
1 cup frozen mango chunks
1 cup no added sugar 100% pure apple juice
Preparation
Place all ingredients in a blender and puree until silky smooth. Sweeten to taste, if necessary.
Gluten-free banana bread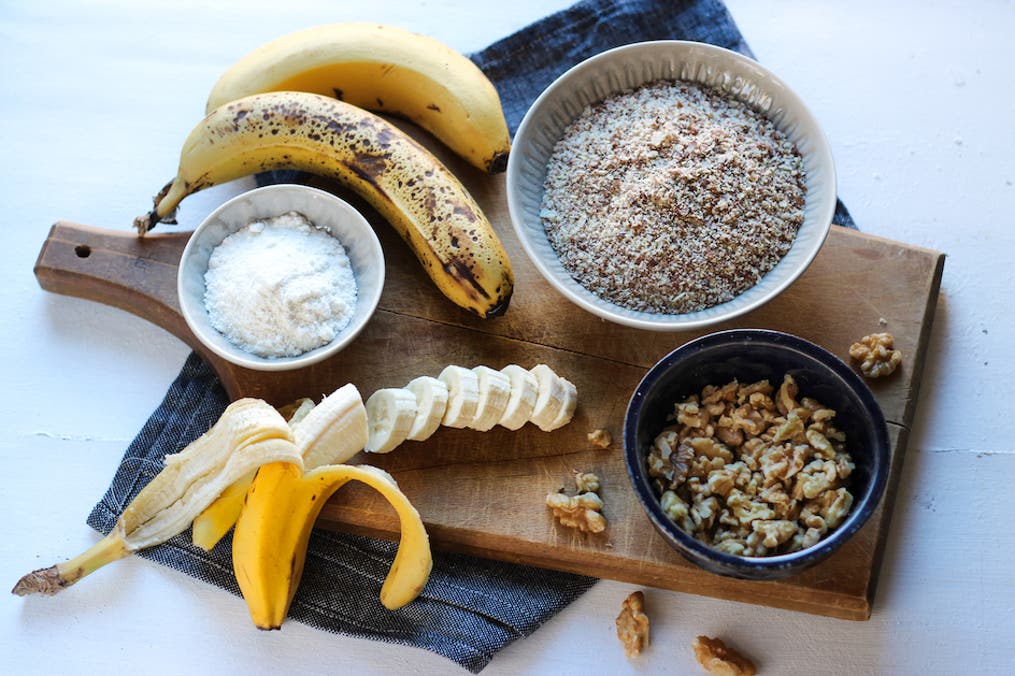 A post-workout classic, this timeless treat proves that tasty food can be healthy too. Almond and coconut flour replace ordinary wheat-based flour to make it gluten-friendly and even more delicious.
Ingredients
Serves 10
3 ripe bananas
85g almond flour
20g coconut flour
1 tsp baking soda
½ tsp cinnamon
2 tbsp melted coconut oil
2 tsp vanilla extract
3 eggs
70g unsweetened maple syrup
50g chopped walnuts
Preparation
Preheat the oven to 180 degrees and line a 23x12cm baking tin with greaseproof paper
Mix together the almond flour, coconut flour, baking soda and cinnamon in a large mixing bowl
In a second bowl, mash the bananas, then add the eggs, coconut oil, maple syrup and vanilla and mix well
Pour the banana mixture into the bowl with the flour mixture and combine to form a batter. Slowly add the walnuts to the mixture.
Transfer the mixture to the baking tin, sprinkle over some more walnuts and bake for 45 minutes or until the center is cooked.
Allow to cool slightly before serving, then slice up and enjoy!
Gluten-free sweet potato and kale pasta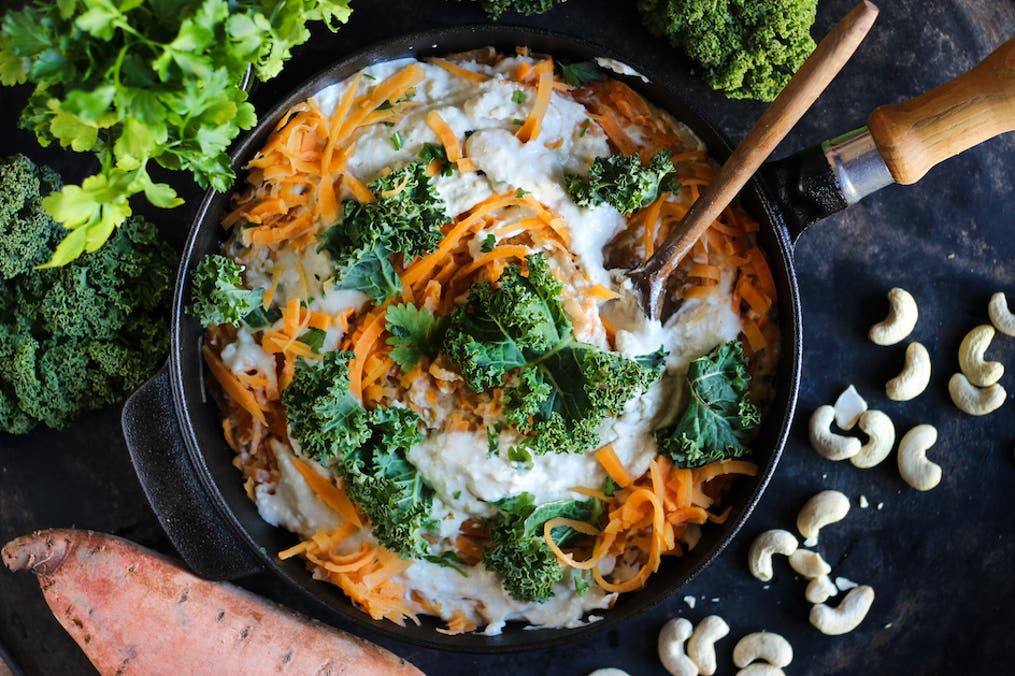 Cutting gluten out of your life doesn't have to mean waving goodbye to pasta. Yes, there are plenty of gluten-free pastas around, but we thought we'd make things a lot more exciting by making our pasta out of sweet potato!
Ingredients
340g cashews
3 cloves of garlic
4 tbsp nutritional yeast
Pinch of salt
2 tsp cornstarch
500ml unsweetened almond milk
3 medium sweet potatoes spiralized
1 tbsp coconut oil
Kale and chopped parsley to serve
Preparation
Put the cashews in a mixing bowl with enough hot water to cover them and leave to soak for at least half an hour. Then drain them thoroughly.
Peel and spiralize the sweet potatoes with a vegetable spiralizer or peeler.
Blend the drained cashews in a food processor then add the garlic, yeast, salt, starch and almond milk and continue to blend until the mixture is creamy, smooth and pourable. Feel free to add garlic or spices as you prefer.
Transfer the sauce to a large pot and heat over a medium-low heat until it begins to boil. As it heats, whisk it continuously. Once the mixture starts to boil, reduce the heat to a simmering temperature and continue to stir it regularly to prevent it becoming too thick.
Add a few centimeters of water to a large pot and cover with a steamer basket. Heat the water over a medium heat and once it starts to boil, add the spiralized potato. Cover the pot for a few minutes until the potatoes have softened slightly.
Add the noodles to the sauce and combine. Add kale, parsley, spinach or any other leafy toppings to serve.
Let's recap:
No gluten, no problem. With these gluten-free recipes, as well as many more available in the Freeletics Nutrition app, you can enjoy a life full of taste and free of gluten.