The leaders of the Freeletics Madrid training group recently set their members a challenge: The 1000 Burpees Challenge. In order to celebrate the #FreeleticsMadrid group reaching 1000 members, Athletes had to attempt to do one thousand burpees. #ClapClap to all members of the training group for achieving this. That's why this week the spotlight's on Freeletics Madrid. Find out how Freeletics Madrid has successfully become a united family of Free Athletes and how they keep their members motivated.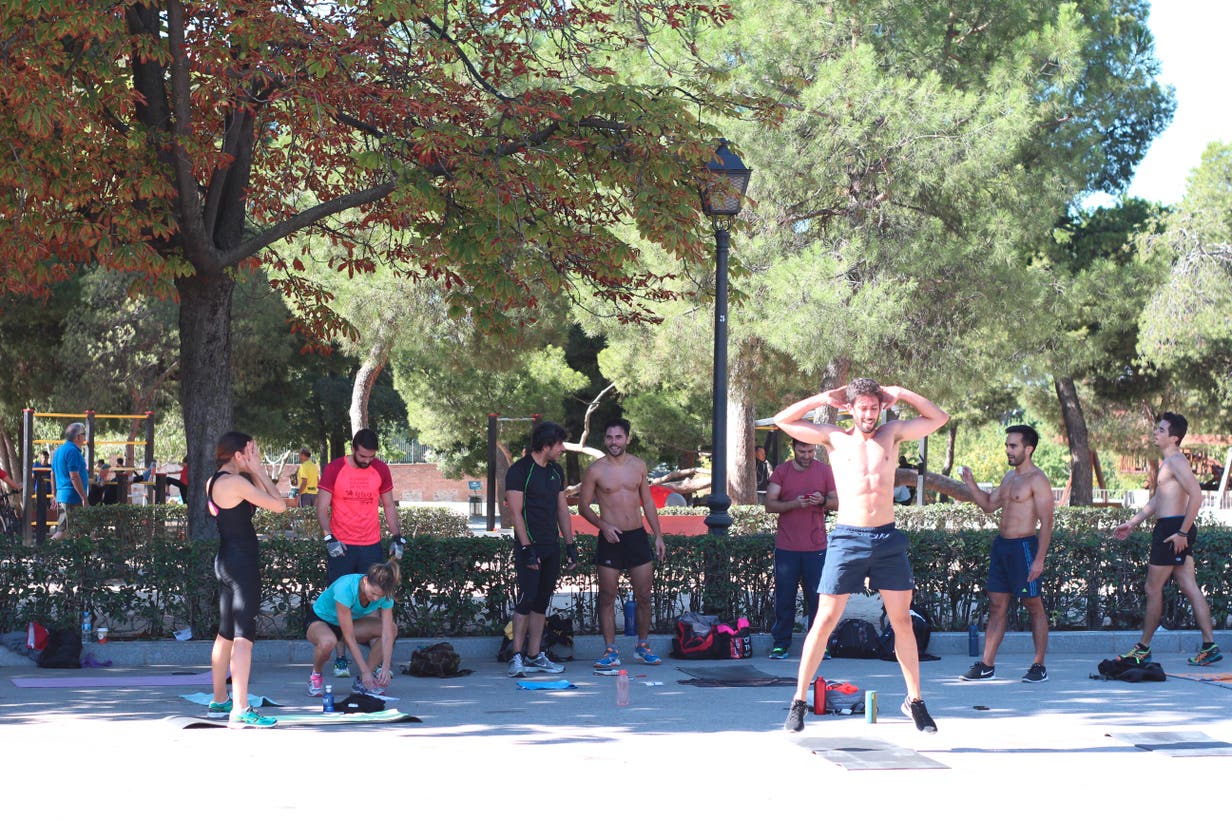 About 2 years ago Ben and Ismael created the Freeletics Madrid Facebook group. The few athletes of Freeletics Madrid began to meet for group trainings in the Retiro Park, and over time their small circle of friends grew into a successful training group. "Recently we reached over 1200 Free Athletes. It's crazy how much we have grown. Especially over the past month, in comparison to the rest of the year. More and more people are making the decision to change their lives. It's great to see the progress of people who came several weeks ago and haven't stopped since. Even for a single day.
How often do we train?
"We try to plan a big team training at least once a week. But a smaller group of athletes usually train together daily in the Retiro. On weekends we always meet on Saturday or Sunday morning. And every time we meet the group gets bigger."
Why do so many new members join?
"When people see us working out they become curious. More than once someone has joined in the middle of our training to do a workout with us. And actually several of our most loyal members of the current group joined without ever trying Freeletics. They just became interested when they noticed us training one day."
This is what Alberto and Francisco, two members of the Freeletics Madrid group had to say about their motivation and experience in the training group.
Alberto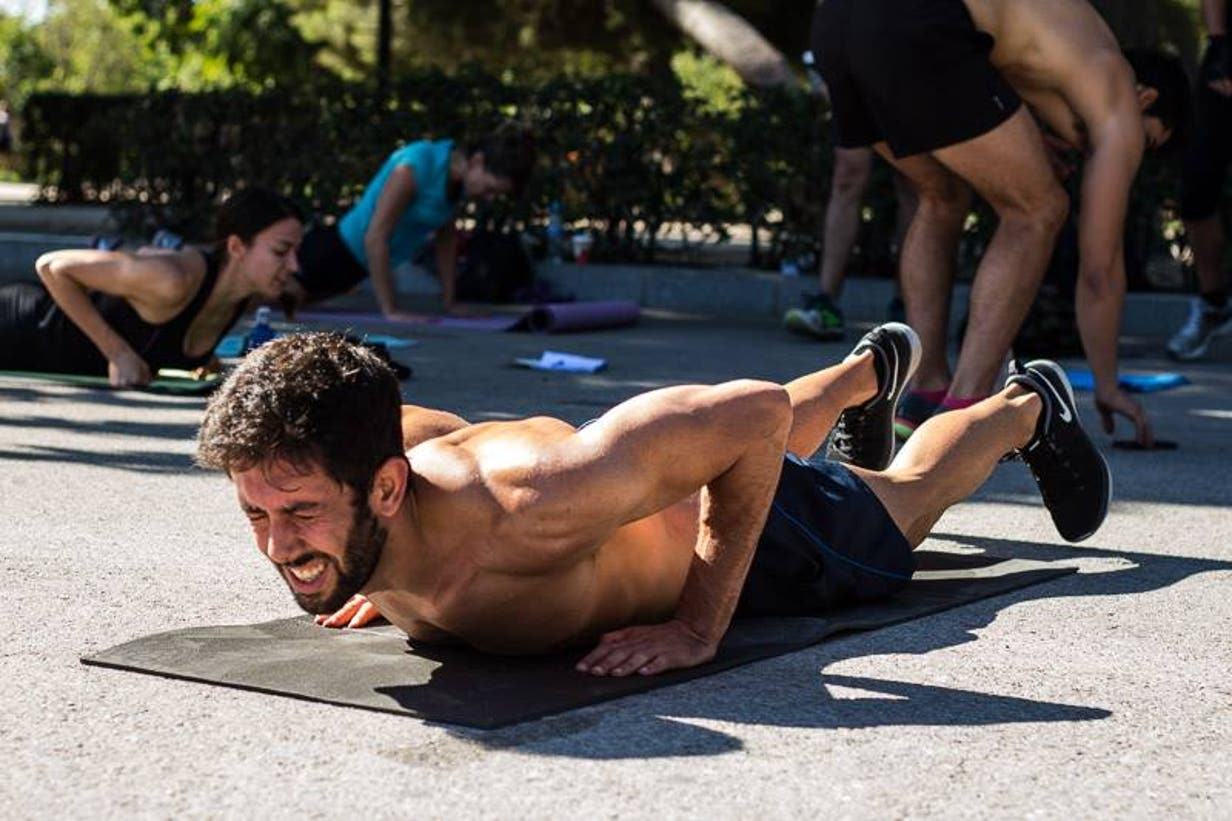 "There is no doubt that Arne's and Levent's videos were a huge motivation. Knowing that this was going to be extremely hard but that others had already done it, made it a challenge I wanted to take on."
Where do you find the time?
"It's easy to workout in your own home. You don't need much time or space. But attending a team training is a little more complicated. We usually meet at the Retiro park, but many people don't live in the city center and so getting there can be difficult. Especially because Madrid is such a large city. But we all try our hardest to attend."
Francisco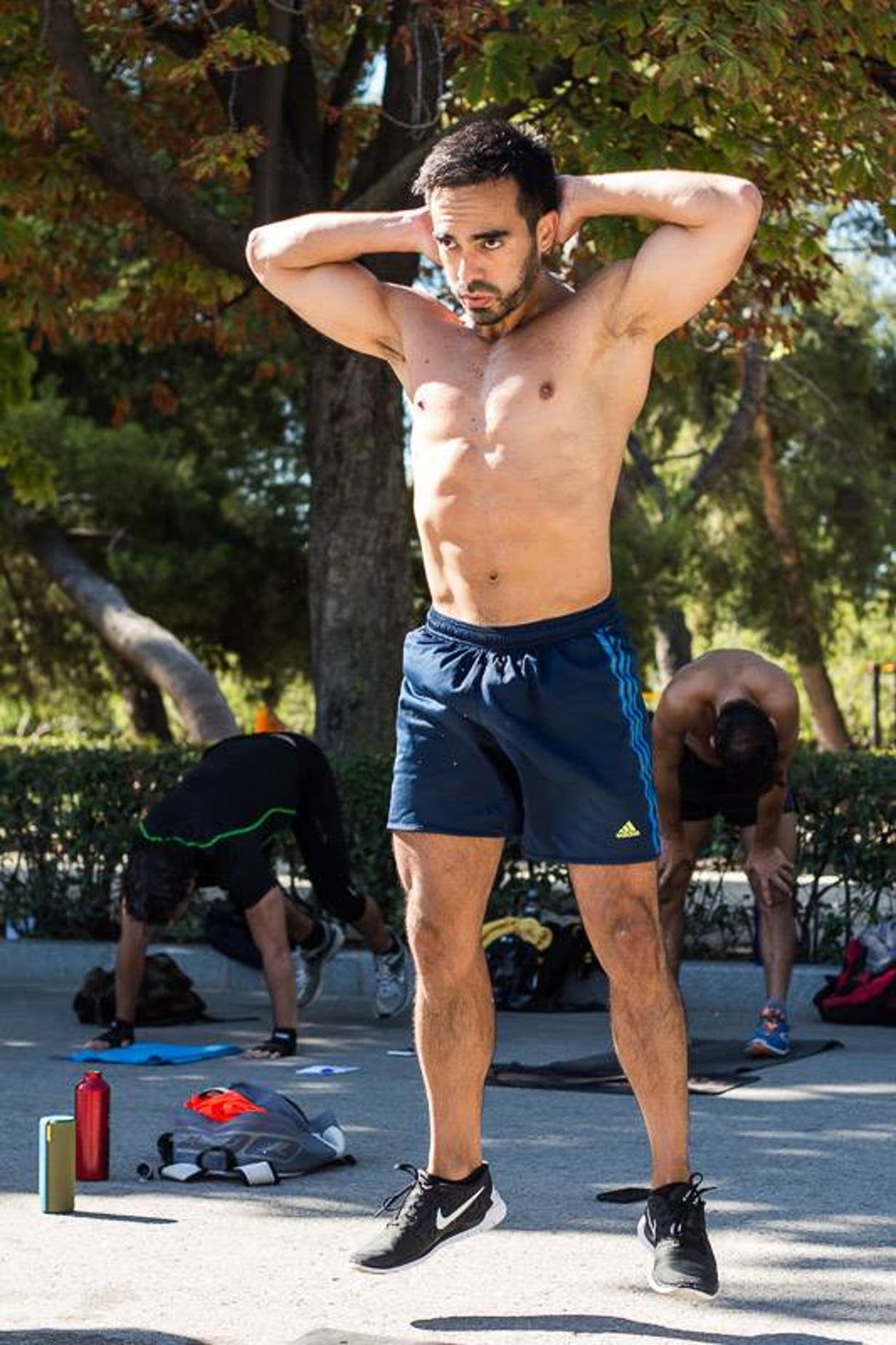 Francisco's motivation was somewhat different:
"I started Freeletics out of curiosity. I had already been losing weight for a long time. Previously I weighed 120 kg. When I began exercising I read a lot of motivational posts by Freeletics users that encouraged me to try it out.
The first time I made contact with the group, I remember that it was Alberto who gave me advice and guidance. Who would have known that almost 10 months later, I would be training alongside him? Racing one another to get better times? I remember that my first Metis was on January 2, 2015. With the help of our group and the Coach, I've kept up with my goals and training. I now weigh around 88 kg and I'm physically fitter than I have ever been before, Freeletics is something that I recommend to everyone. Why? Because it doesn't require much time and being a high-intensity training method, your body is pushed to its absolute limits."
Where do you find the time?
"I get up a little earlier in the morning, and workout before work, or at home before going to bed. It's all about #NoExcuses with Freeletics. Something that's stuck with me. You don't need equipment, and it doesn't take much time. So there really is nothing standing in the way. Most mornings we meet at 7am at the Retiro, take a shower there after training and then go to work.
Commitment is after all something personal. It's easy to find an excuse. And most of the time that's what we want to do the most. But ignoring that thought and being persistent with your training is what makes the difference."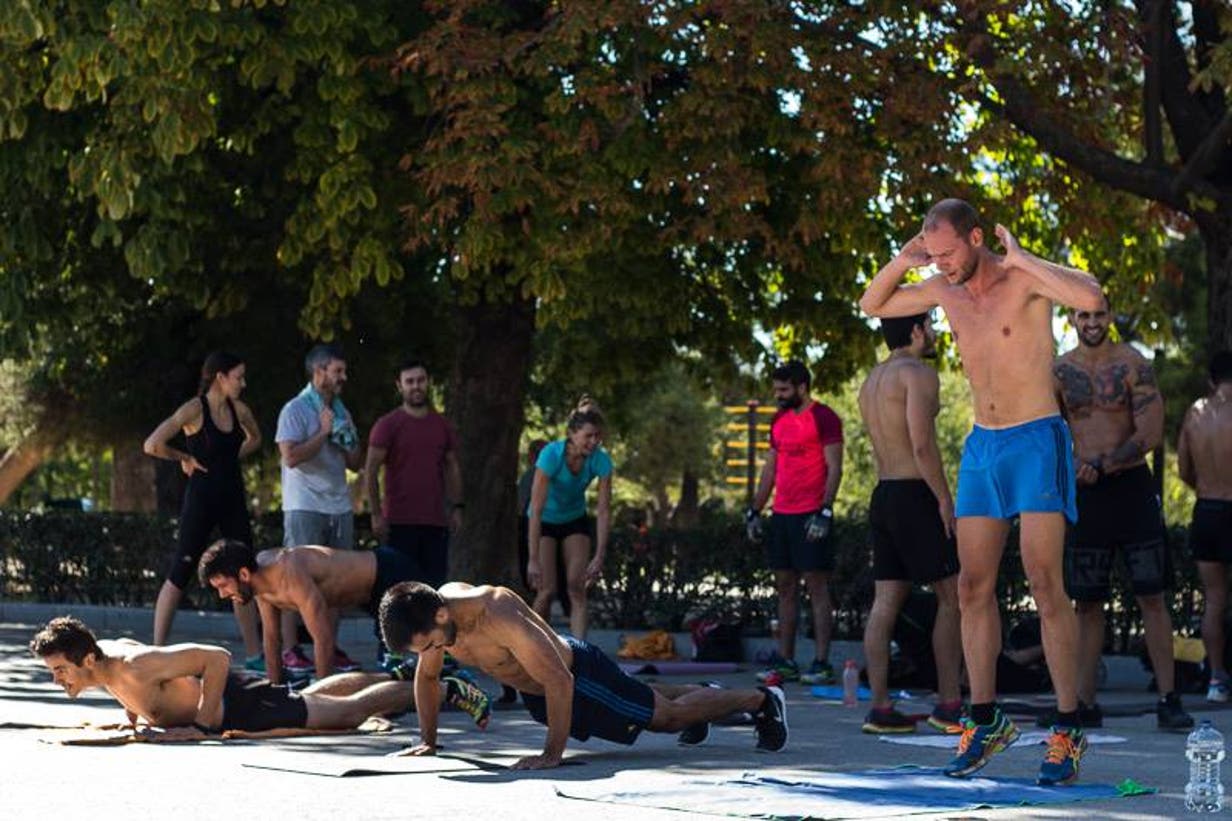 Interested in knowing more about Freeletics Madrid? Follow them in Facebook or join Alberto Martín, Francisco Durdín, Nestor Medrano, Elena Romero, Julia Ruiz Martínez, Rams Ug, Fernando Monge, Juan Carlos Bisso, Raul Muñoz-reja, Jesús Flores, Alvaro Martin, Miguel Blanco Rubio, Joaquin Grech, Jesús Santos Homobono and more members next time you're in Spain.
We want to give a sign of appreciation to Nestor Medrano Bravo for the creation of the photos and the video for this blog.
#ClapClap Freeletics Madrid!! Could your group stand out in the community? Send us your stories and photos to mailto:community-management@freeletics.com and get your group noticed.