Always wondered what other Free Athletes eat to fuel their performance? Well, you're about to find out. We've added 15 brand new recipes to the Freeletics Nutrition App – all tried, tasted and approved by Freeletics' elite ambassadors. Ready for a sneak peak into the performance nutrition of a Free Athlete? Here it is.
Warning: Reading whilst hungry could result in extreme cases of mouthwatering.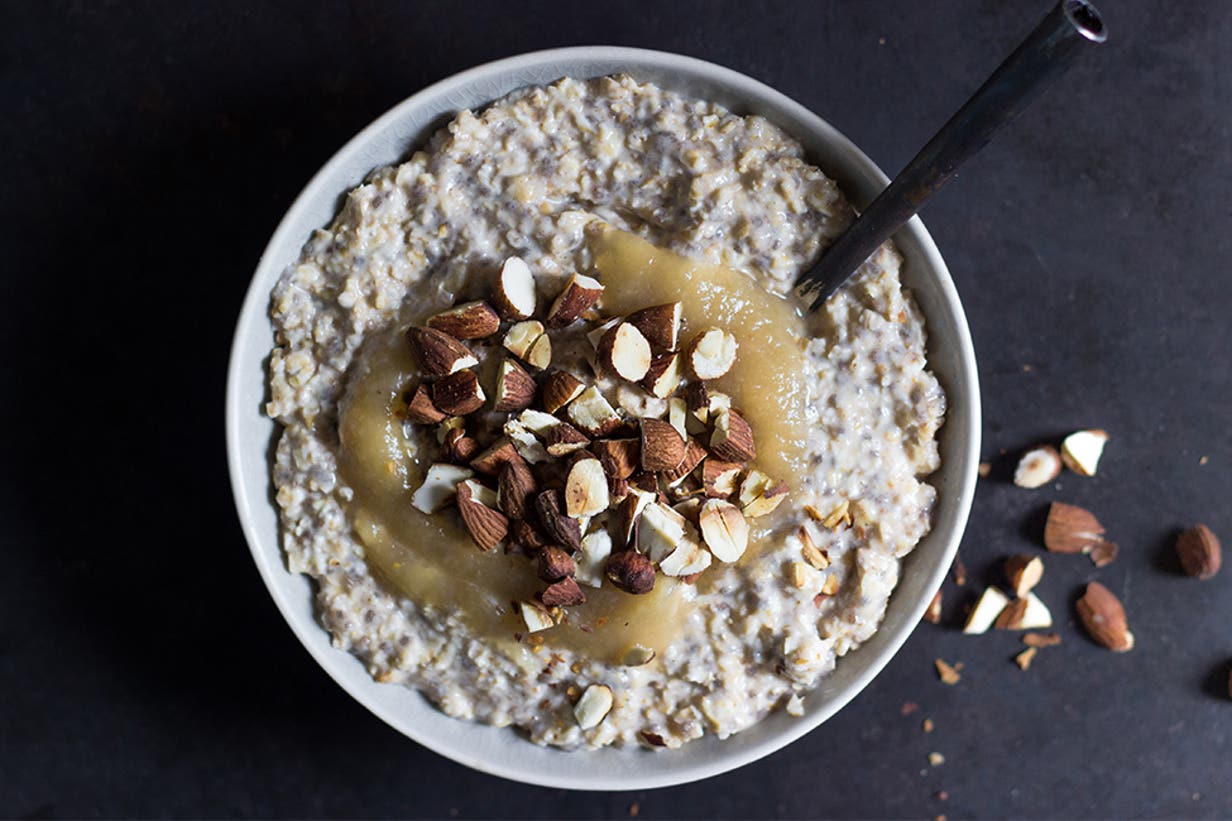 Breakfast: How to start your day like an athlete
Many people think skipping breakfast is an effective method to maintain or lose weight. But every athlete knows that an energizing breakfast is the best start to an action-packed day. And once you see how good a healthy breakfast can taste, skipping it will no longer be an option.
Applesauce Overnight Oats
Macromodule VORO. By Thomas, Ambassador from DACH Region.
"These oats are done in no time. Usually, I prepare them a night in advance so they can soak overnight. Tip: Get a storage container, fill it with the oats, and share this breakfast with your favourite colleague the next morning at work! Pure enjoyment, zero regrets!"
Coco Almond Pancakes
Macromodule EQUES. By Carlo, Ambassador from Italy.
"I love these pancakes. They are a very nourishing, protein-rich meal, flavoured with coconut flakes – my favourite ingredient. Nothing left to say than: Byebye sugar, hello gains! ;-)."
Main Meals: How to feed excruciating hunger
Do you know the feeling of being hit by hunger after a busy day? Our ambassadors do. But they also know how to satisfy it. Get inspired by the the salads, soups and curries likely to make a special appearance on their dining tables this summer.
Baked Pumpkin with Kale and Bread Chips
Macromodule VITA. By Michael, Ambassador from DACH Region.
"Have you ever tried a combination of cold, warm, sweet and spicy all at the same time? With this meal, you experience a little bit of everything. It's my favourite post-workout snack: Warm pumpkin, kale and goat cheese – yum."
Black Rice Salad with Butternut Squash
Macromodule CALEO. By Manu – Ambassador from France.
"I love to mix sweet and savory tastes in the same dish. Especially the salad sauce –  made of lime, and tahini brings a nice twist to the entire dish with a touch of exotism and freshness. A great summer salad full of flavours with amazing colors – perfect after a long day at work."
Carrot Curry Soup with Smoked Salmon
Macromodule STATERA. By Sophia, Ambassador from DACH Region.
"What I like most about this dish is the fact that it's so easy to prepare. While the carrots for the soup are boiling you can get all the other stuff prepared in the meantime. In the end, just add some onions and spices … et voilá – here you go. Cooking can be so simple."
Chicken Saltimbocca with Mixed Salad
Macromodule OPES. By Michael, Ambassador from DACH Region.
"Let's keep it simple: Sage + chicken. You just gotta love it."
Hot Chicken on Broccoli Rice
Macromodule OPES. By Annhia, Ambassador from LATAM Region.
"I've always found that preparing Freeletics Nutrition recipes inspired me to come up with some new dishes myself. I started mixing ingredients I never before thought would work well together but somehow, they do. Same thing happened here. Bon appetit!"
Quinoa Salad with Shrimps
Macromodule STATERA. By Cini, Ambassador from DACH Region.
"Crispy prawns, tasteful Kurkuma and saturating and nutritious quinoa – killer combination. Usually, I prepare this salad in the evening for the next day. Soaking it overnight intensifies the incredible flavors."
Red Chicken Curry
Macromodule VITA. By Daniela, Ambassador from DACH Region.
"If you like curry, vegetables and chicken, you must try this one. I could eat it every day."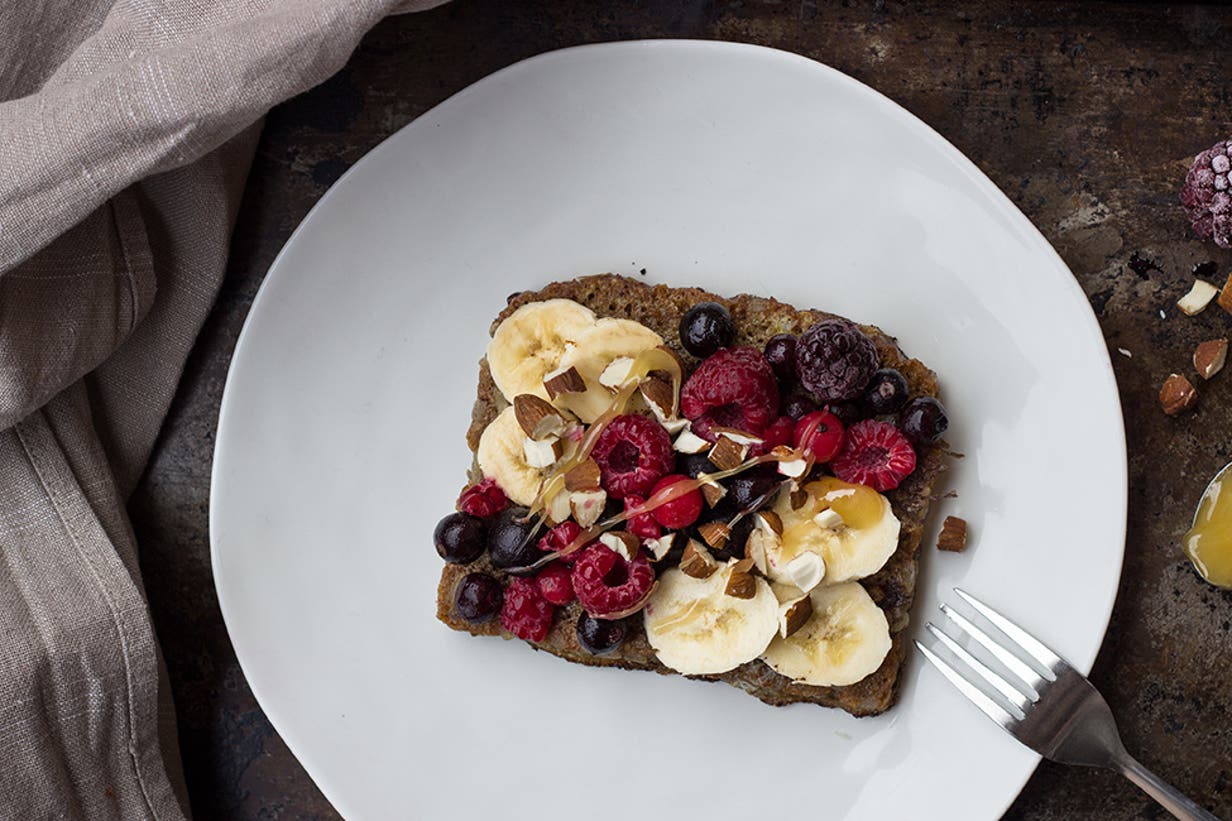 Sweet treats: How to reward yourself the healthy way
Got a sweet tooth? You're not alone. The good news is, our ambassadors know some healthy sweet treats that won't destroy your long-term training efforts, whilst still satisfying your sweet cravings. French toast or banana cake – what's your favorite gonna be?
French Toast with Fruit
Macromodule VITA. By Annhia, Ambassador from LATAM Region.
"I like to turn traditional dishes into something with a healthy twist. French toast is incredibly easy to prepare with ingredients you can get at any supermarket. Plus, they make the perfect picture to share on your FL Bodyweight or Instagram feed!"
Ripe Banana Cake
Macromodule CALEO. By Romina, Ambassador from LATAM Region.
"Overripe bananas lying around at home? I also had this problem…but discovered a solution: cake! Much better than anything you can find in the bakery and the best thing about it: it's even vegan!"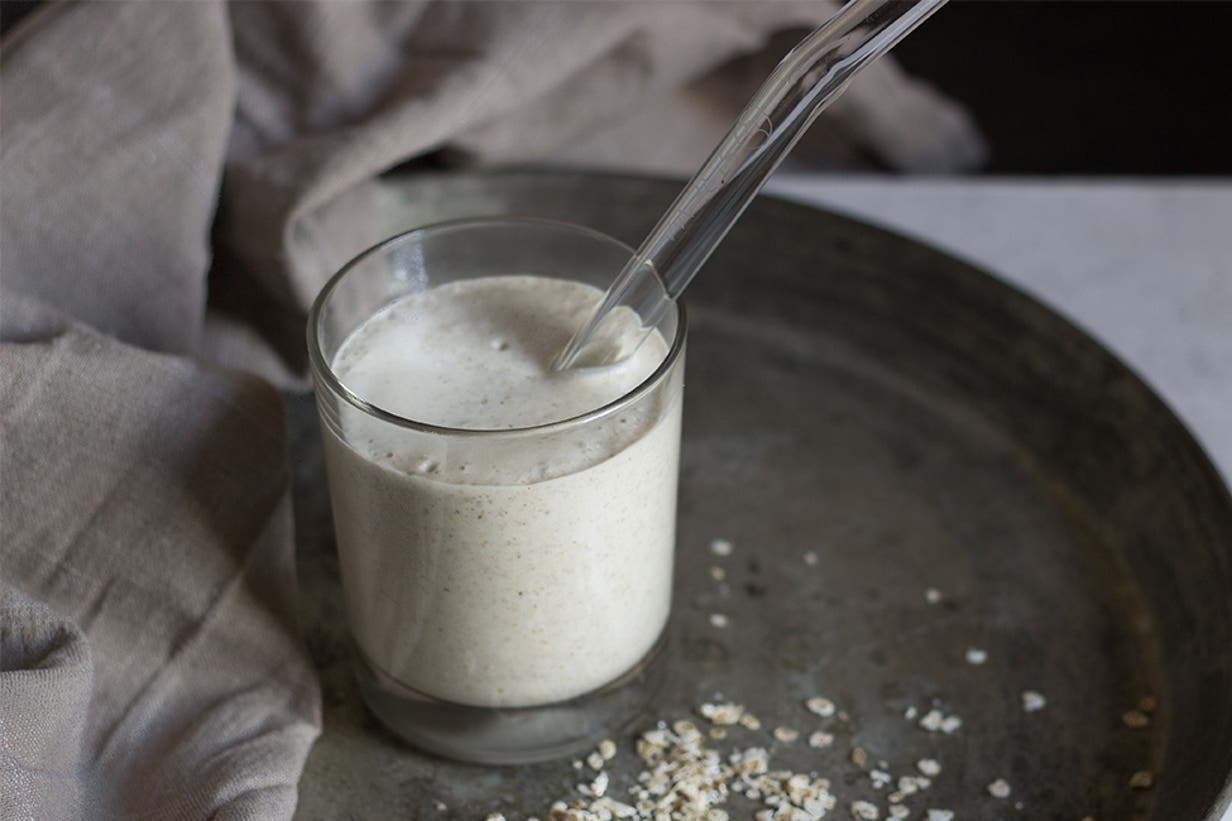 Snacks: How to eat well on the go
Always in a rush? That's how weekdays usually are for most of us. But a busy schedule doesn't mean you have to forget about your goals. Here are four recipes designed by our ambassadors to keep your nutrition clean – even on the go.
Avocado Ceviche
Macromodule OPES. By Michael, Ambassador from DACH region.
"Never tried Ceviche before? It's a must thing to do! Not only is it a super fresh and healthy dish… it's also made with Avocado. Enough said."
White Bean Salad to Go
Macromodule CALEO. By Thomas, Ambassador from DACH region.
"We tend to underestimate pulses like chickpeas or beans. Not only are they easy to store, but they can also be used for a variety of tasty salads and cold dishes. Try this White Bean Salad to Go and you'll know exactly what I'm talking about."
Avocado Rice Cracker with Coconut Crunch
Macromodule CALEO. By Tanja, Ambassador from DACH region.
"Any sweet version of an avocado dish is worth trying. Period. ;-)"
White Smoothie
Macromodule CALEO. By Carlo, Ambassador from Italy.
"I like takeway smoothies because they are a fast option when you're in need of a pre- or post-workout snack. Prepare at home, take anywhere."
Inspired by the huge variety of our ambassadors' recipes? Then get in the kitchen and start trying them out. Download the Freeletics Nutrition app and, with the Coach, you can access these and many more tasty recipes that will feed every Free Athlete's hunger.
Enjoy!