Every day you are confronted with challenging tasks and self-set goals. You force your body and mind over and over again. You push, grind and hustle against pain, rain and your inner voice. Continuously feeling like you could have done more. But when do you really reward yourself? Or give credit to others for what they have achieved too? This year, make thanksgiving about more than just the turkey. This is what you should be thankful for:
Be thankful for the grind
Every athlete has their own story and past. Every athlete has their own pride and misery. Gratitude is something you can share as an athlete, regardless of any imperfection. Just like going around the dinner table, share with your community what you are truly thankful for. Is it your first Freeletics workout? Reaching a new PB? The person who convinced you to start? Somebody who forced you not to stop? #GratefulForTheGrind
Give as much as you take
Do you remember the day you received your first ClapClap? The feeling of fulfilment from this simple gesture? You no longer felt alone. There was someone there. Supporting you through your struggles. Now it's your turn to return the favour. The ball is in your court. You have the chance to motivate another. To be the reason why someone does not give up today. Focus on what you admire about the community and let friends know and experience what it means to make a change. Not only physically but also mentally. They will face the same struggles and thoughts you once had. Share your knowledge and train together. #ToughTogetherFree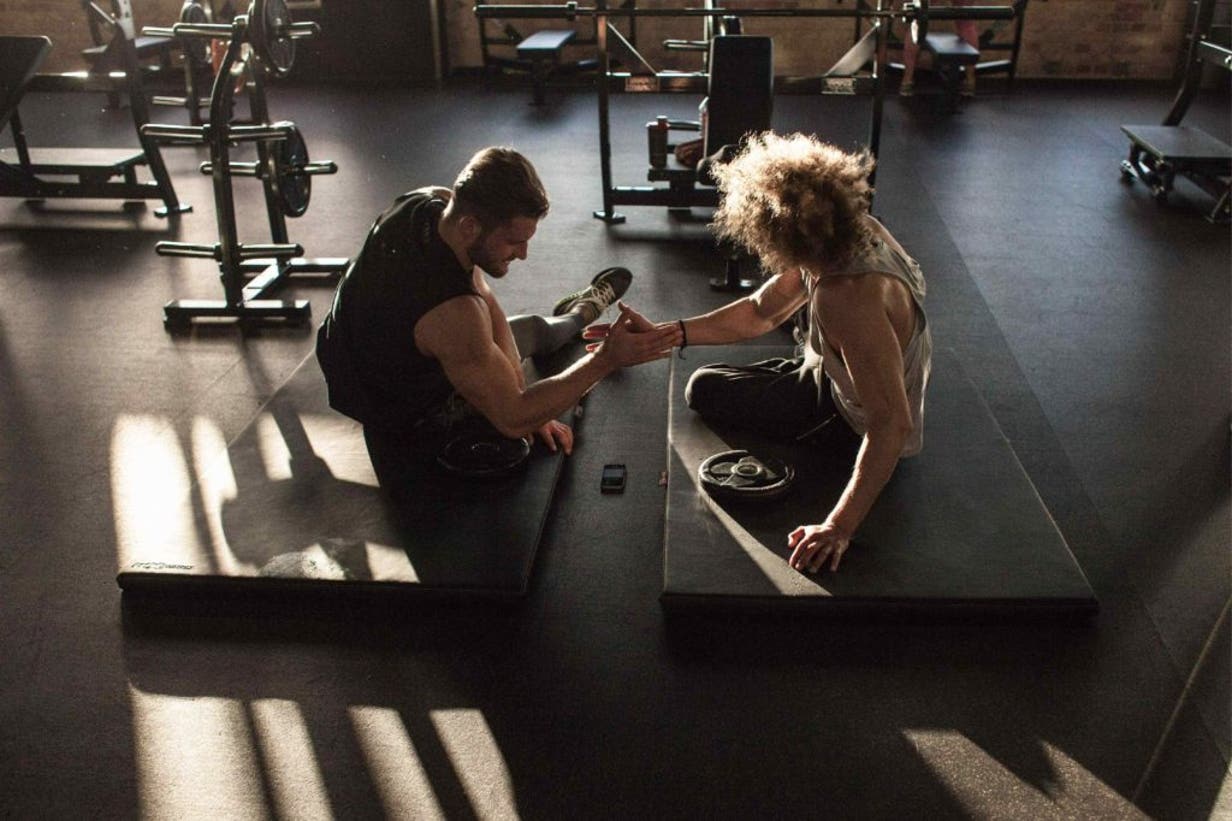 Prepare the feast together
Understanding the process from raw ingredients into a cooked meal helps you eat consciously and healthy. The act of preparing traditional food and dining together supports the cohesion between you and your family or community. It might be easier to buy a pre-made pumpkin pie but it doesn't serve the idea of feeling closer to nature and family. Remember to keep up the clean eating with side dishes such as greens and vegetables. You are what you eat. It fuels your body and takes your power to the next level.
Thanksgiving exposes many good things in your life. It's a time of realization. Usually we tell you not to look back or dwell on your past. But sometimes it's good to remember where you started. To realize how far you've come and retrace your path of development.
Be grateful for your strength, capabilities, determination and community. Be thankful you took the first step, and even more thankful that many more lie ahead. Do not settle and keep following your goals.
We are grateful to have you on board. Happy Thanksgiving! #BeGrateful #DontSettle