At Freeletics we go beyond national boundaries and bring Free Athletes from all over the world together with one purpose: helping people become the greatest version of themselves. With over 25 million users, Freeletics is the largest training and fitness community in the world. While we are stronger together, we also know that competition inspires growth. That's why this year we've introduced the very first Freeletics World Cup: Train like the best footballers from around the world and get a chance at winning giveaways every time you workout. Motivated to get involved? Here's how:
Freeletics World Cup - The Challenge
From June 14th to July 14th, every Free Athlete is invited to become a player in the first ever Freeletics World Cup. Declare your allegiance for a team by training on match days and posting your workout using that country's hashtag to score a "goal" for the team.
There are 32 teams, each is led and represented by a Freeletics Ambassador and employee duo.
You have some tough choices to make. Do you support your national team? Does your favorite Ambassador get your vote? Or do you simply back the team you think will win and share their glory?
Stay up-to-date with the latest results, schedule and news by viewing this blog post and by following us on Instagram.
How to participate: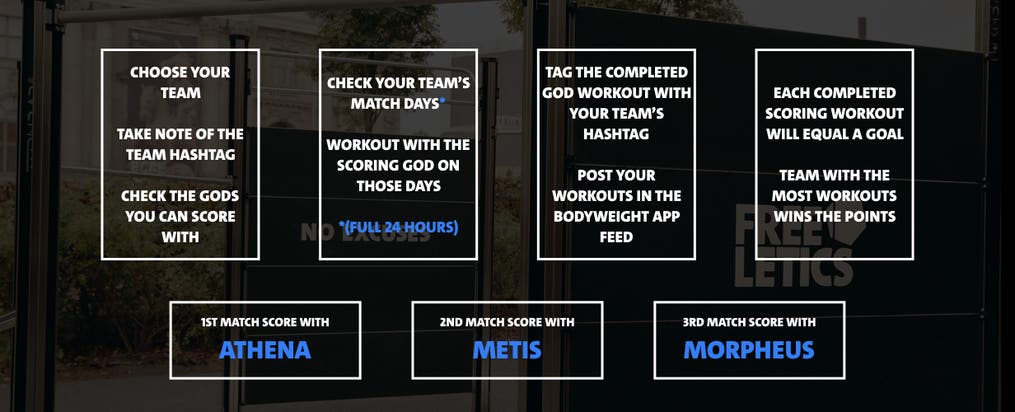 If you are looking for an extra edge in scoring, here are some tips for the matches and how you can best support your team:
There is no limit to the number of completed God workouts you can enter on each match day, they just need to be real completed workouts. One completed workout = one goal.
Standard, Strength and Endurance versions all count if it is the correct God workout.
3x God counts as three goals and 2x God as two but you can also do multiple completed single workouts.
Match days are the full 24 hours of your local timezone, so work and studying are no excuse as their is plenty of time to work out before and after your commitments.
Manually entered workouts and workouts that fall below the accepted time threshold will not be accepted.
The best thing is that if your team is eliminated, it doesn't mean you're out - #NoExcuses. Just find another team you want to support and continue training using their hashtag.
Win Prizes
Oh, and by the way, taking part doesn't just mean you workout and get your team points. By hashtagging your workouts, you will automatically be entered into the daily prize draw with giveaways continuing throughout the entire tournament.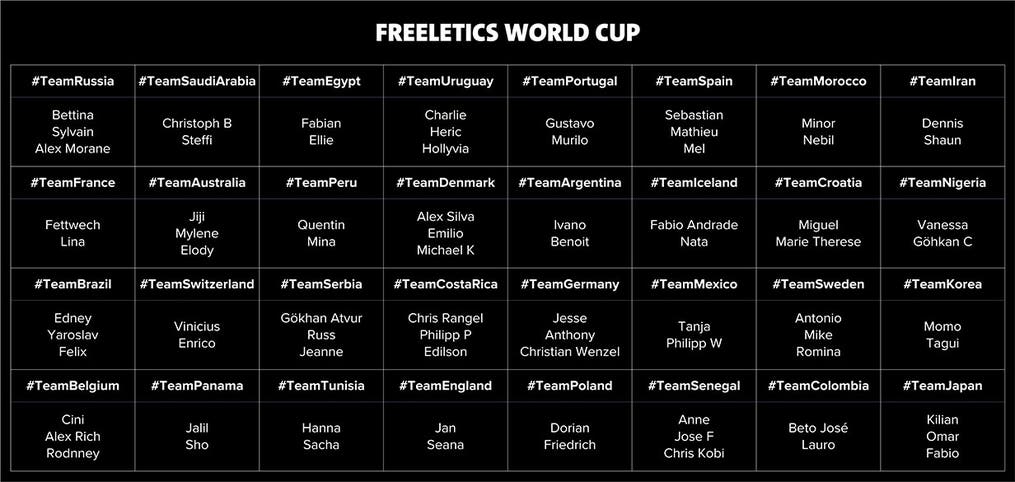 #BeInItToWinIt … Good luck athlete!