We saw the Semifinalists battle it out and leave it all on the training spot. The results are in.
Semifinals
The Final is what it's all about and no one wants to fall at the last hurdle. We had 4 brave teams battle it out scoring Aphrodite after Aphrodite and racking up the burpees but two teams had to lose out.
July 10th
The Semifinals had some classic match-ups which any major sporting tournament would be proud of. The match with #TeamUruguay and #TeamArgentina saw the Italian community split their allegiances. In the end not many Aphrodites separated the two teams but maybe the chance to see amazing victory dances of team captains Ivano and Benoit really inspired the community to support #TeamArgentina and drive them to the win.
The other Semifinal clash saw old rivals #TeamGermany and #TeamEngland go head to head. Both these teams came into the final on after high-scoring victories in every round and the excitement created was palpable. #TeamGermany started off well with an early lead but they were soon caught by #TeamEngland and then overtaken as they fought through the soreness and tiredness to take on every Aphrodite as it came. It might not be sure yet in the football but it would seem for #TeamEngland here that there is every chance that the Freeletics World Cup is coming home.
All the captains from the losing teams will join the team that beat them in the Quarterfinals. Lets see how and if this makes a difference in the Semifinals.
IN-APP & ONLINE FINAL - July 13th
We now move into the Final and we say hello to a new God - one which we predict will become a community favorite. The Final is the round of ODYSSEUS, a workout that will take every user on a journey and maybe have some discovering something new about themselves. This really will be a big challenge and could be a big leveler in the tournament.
This is the Final of the Freeletics World Cup and there are no second chances now. It's between you and the Gods to see how many goals you can score for your team.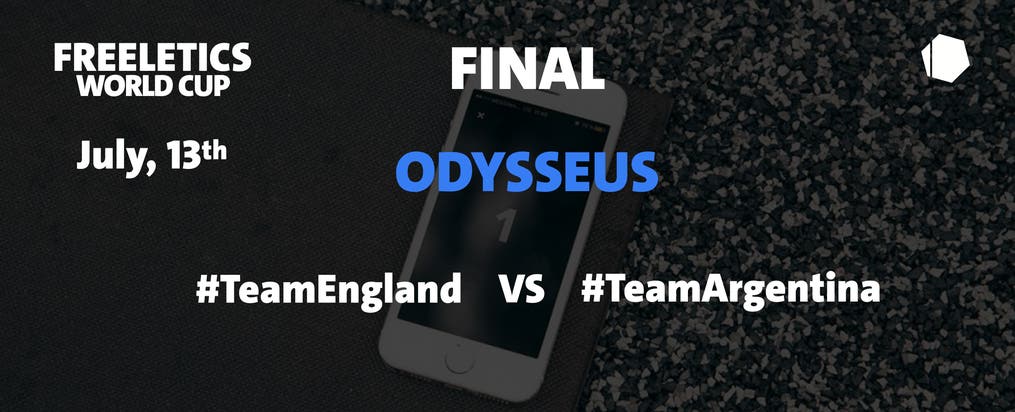 All teams are captained by hard working Free Athletes, but they alone won't be enough to take the win. They need their supporters to turn out on and train. For tips and tricks to help your team get the edge over their competition or if you're still undecided on who to support check out our previous Freeletics World Cup article.
LIVE FINAL - July 14th
To make the Final extra special we will also be hosting a live event in Munich. There will be lots of Freeletics Ambassadors from all over the world training with the community and trying to add some extra Odysseus goals to the totals for #TeamEngland and #TeamArgentina. In this only Odysseus workouts done at the live event will be counted and these will be added to the in-app workouts from July 13th. There will be the chance to win some prizes as well as having the chance to win one of the two grand prizes available only to participants in the live final. For more details check out our event here on our Freeletics Facebook channel.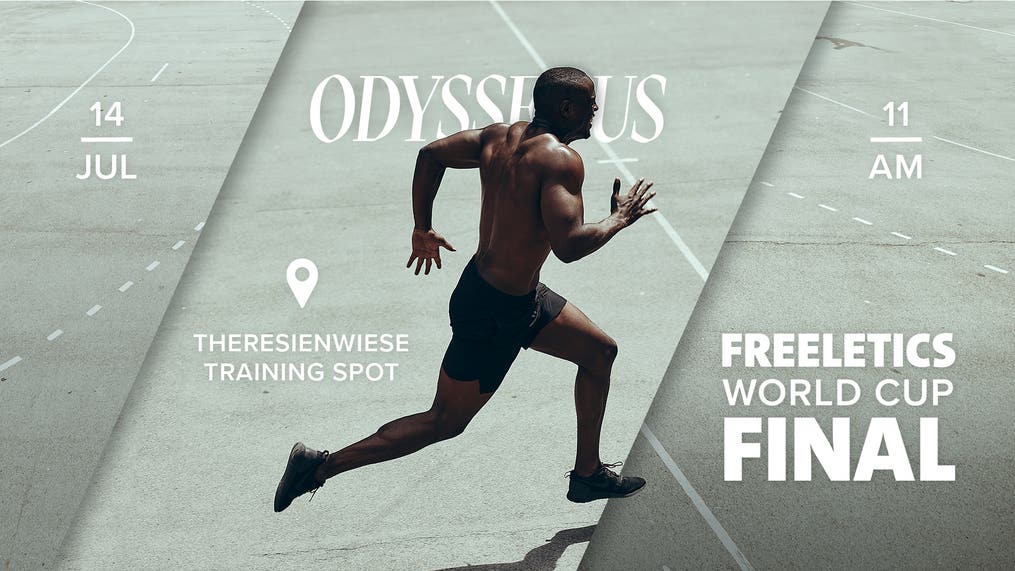 How do I take part and who can I support?
For the full Schedule, any questions on how to join the Freeletics World Cup and a list of who you can support, check out our first article here and follow us on Instagram!
Win prizes
Oh, and by the way, taking part doesn't just mean you workout and score for your team. By hashtagging your workouts, you will automatically be entered into the daily prize draw with giveaways continuing throughout the entire tournament. You can see the terms and conditions here.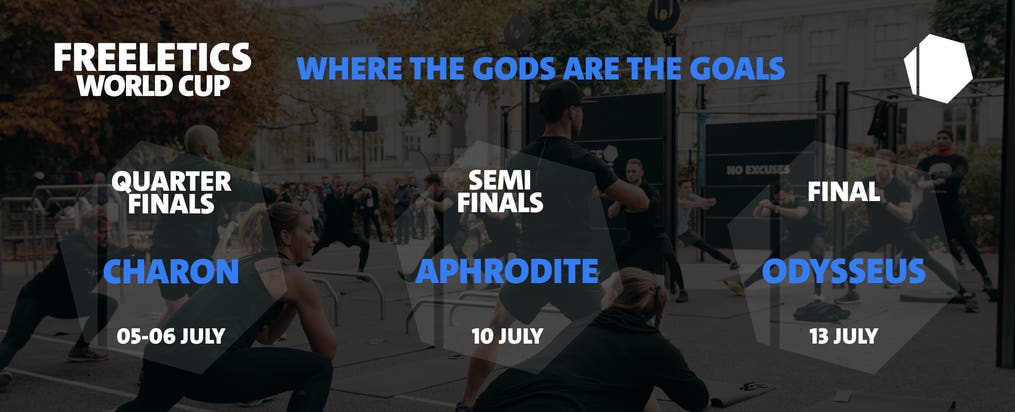 As always with Freeletics there are #NoExcuses - if your team is out, it doesn't mean you're out. We challenge you to find another team you want to support and continue training using their hashtag.