You probably already love avocados unless you're (a) allergic to them or (b) crazy. But they're not just good, they're good for you. Avocados can help lower cholesterol, and they're packed with protein and fiber, which leaves you feeling fuller for longer. Plus they're amazing for your skin, hair and nails. So, if you aren't already getting your daily dose of these green guys, here are 4 recipes you need to check out.
Chocolate Avocado Mousse
Frozen bananas and creamy avocados give this decadent dessert its silky smooth texture. It's also totally guilt-free and good for you.
Our tip: Make sure the avocado and banana are perfectly ripe for maximum flavour.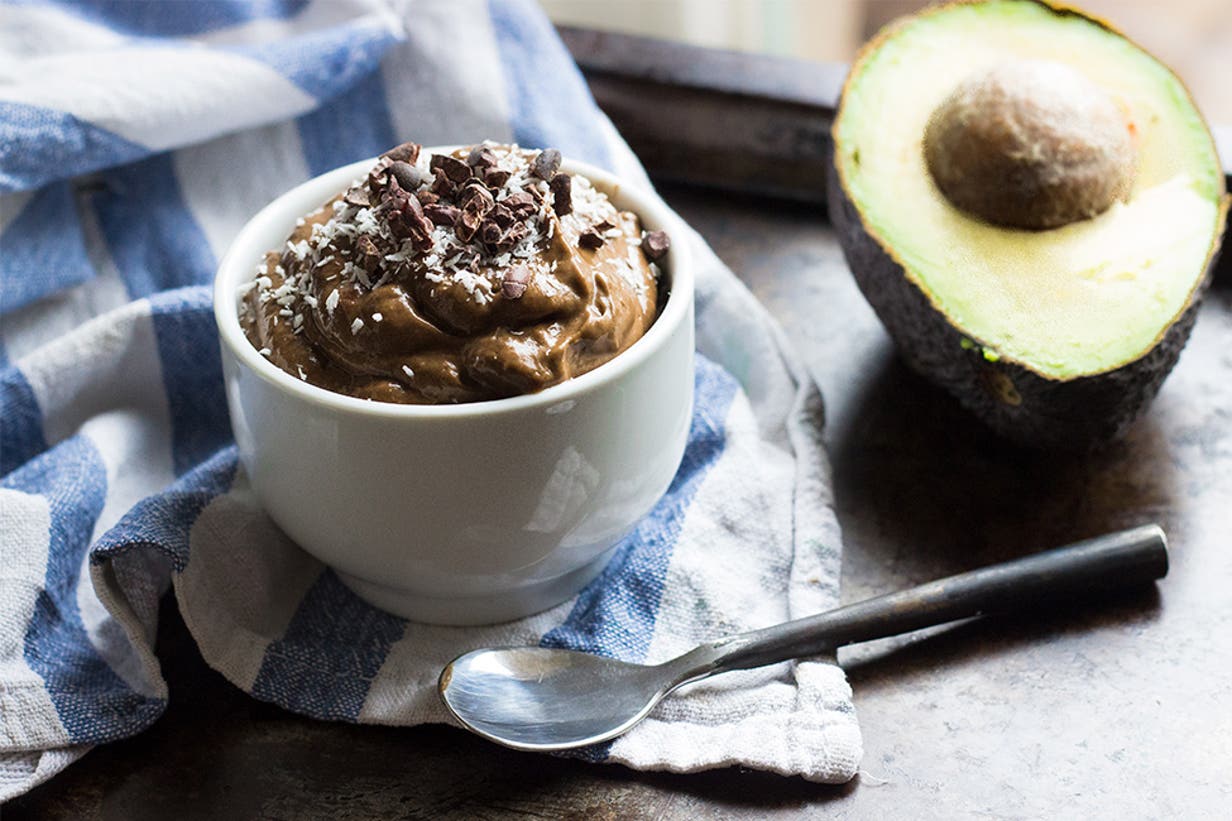 Ingredients:
Serves 4
1 frozen ripe banana, peeled
2 tbsp unsweetened cacao powder
1 chilled, ripe avocado
2 tbsp maple syrup or honey
¼ cup almond milk
1 tsp vanilla extract
Instructions:
Place all ingredients into a blender and puree until smooth, stopping when needed to scrape down the sides. Add more almond milk if you find the mixture too thick.
Spoon the mousse into a bowl and garnish as desired – we recommend sprinkling with cacao nibs, coconut flakes or crushed macadamias.
Creamy Oatmeal
While oatmeal is a simple and healthy breakfast option, it can also be a bit boring unless you get creative with the toppings. Cue avocado. This is the perfect breakfast ingredient that will not only pimp your porridge, but also keeps you feeling full for hours after because of the high content of protein, fiber and fat.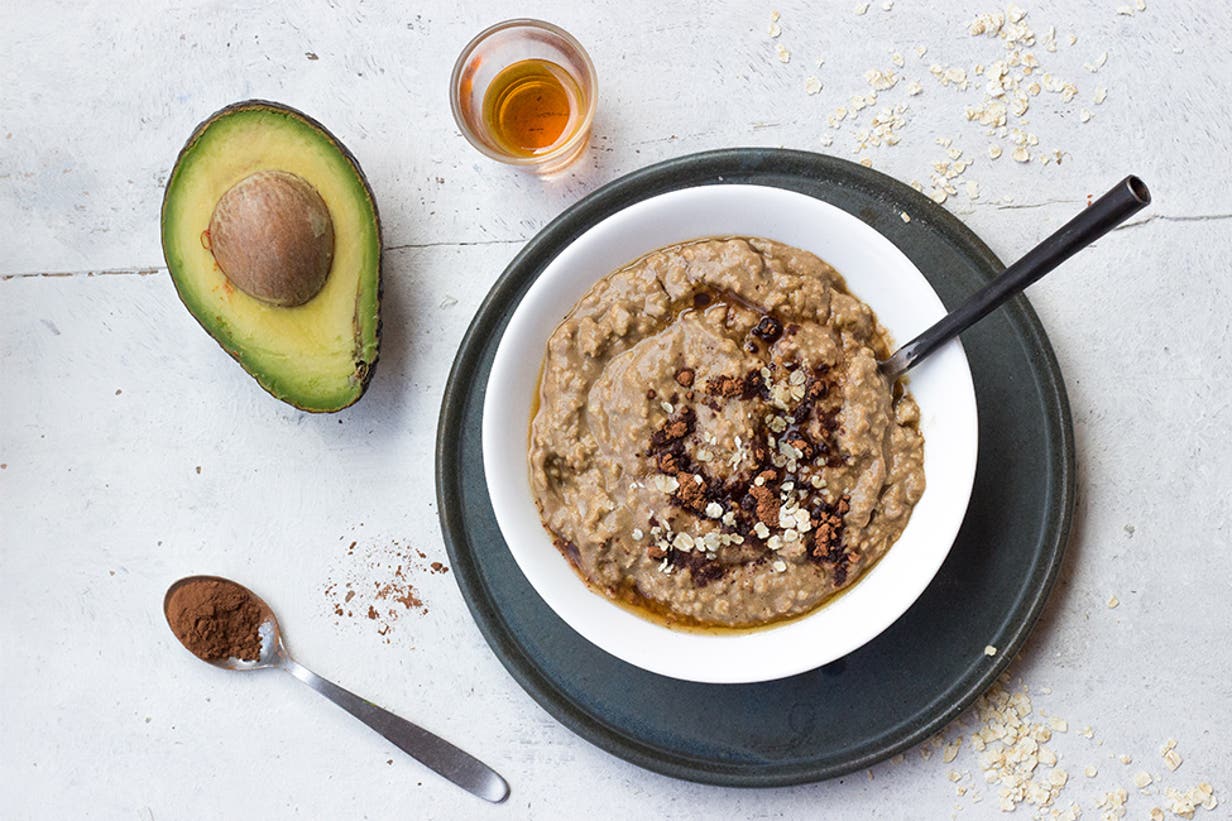 Ingredients:
Serves 1
½ cup rolled oats
½ avocado
1 tsp unsweetened cocoa powder
pinch of salt
¾ cup of plant based milk (almond or cashew milk work really well)
sweeten to taste with pure maple syrup, raw honey, or agave
Instructions:
Cook oats on stove with boiling water. Once cooked, add to blender with remaining ingredients and blend until smooth – if creamy oatmeal doesn't tickle your fancy, this dish can also be enjoyed without the blending.
Transfer mix to bowl and stir in desired sweetener.
Baked Egg-ocado
If you're an egg and/or avocado lover, look no further than this easy breakfast (or post-workout snack) option. The name is pretty self-explanatory: egg + avocado = the best 2-ingredient breakfast since milk and cereal.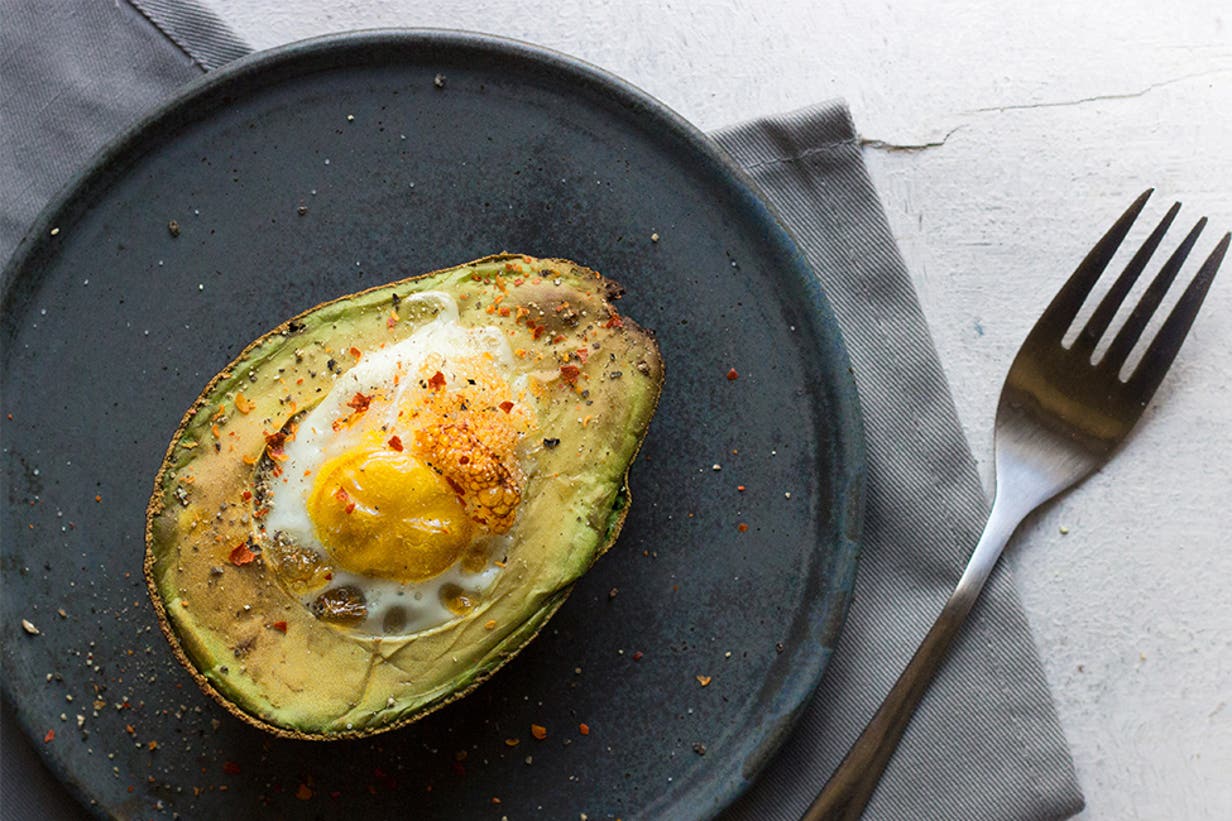 Ingredients:
Serves 1
1 egg
½ avocado
salt, pepper, dill and/or sriracha as desired
Instructions:
Preheat oven to 210°C.
Cut avocado in half and take out the pit. Cut a thin slice off of the underside of the avocado so that it sits flat on your cutting board.
Crack the egg in a bowl, and pour as much as you want into the hole of the avocado.
Place avocado on a baking tray and bake for 15 minutes. Remove from the oven and season as desired.
Cilantro-Lime Salad Dressing
Got 5 minutes? That's all it takes to whip up this delicious, 5-ingredient salad dressing. Add it to your favourite leafy greens or even eat it with a spoon. Seriously, it's that good. As a healthy alternative to other creamy dressings, it's the sauce your salad's been screaming out for.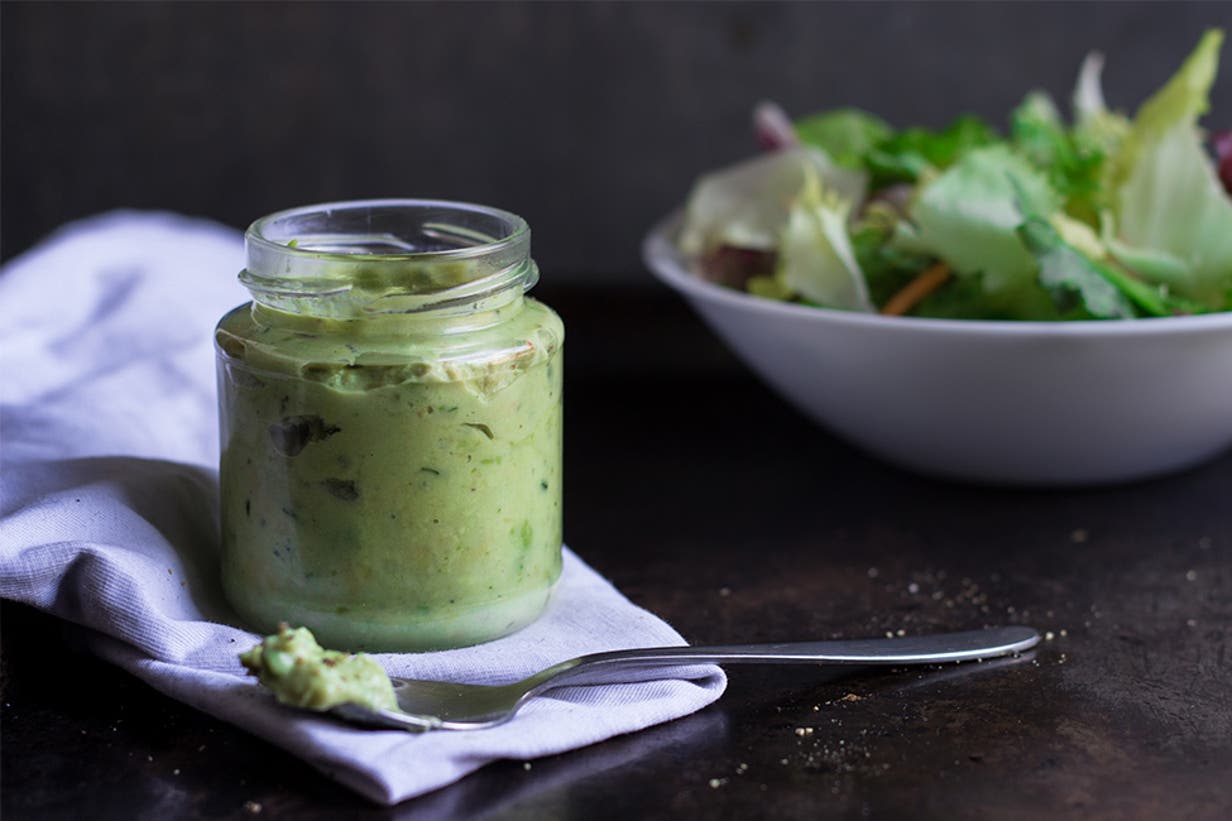 Ingredients:
Serves 1 cup
1 avocado
1 clove garlic, peeled
¼ cup roughly chopped cilantro
¼ cup of quark or Greek yogurt
1 tbsp fresh lime juice
3 tbsp olive oil
salt and pepper, to taste
Instructions:
Place all ingredients in a food processor or blender.
Blend until smooth, stopping to scrape down the sides a few times. Thin the salad dressing with about ⅓ cup of water until it reaches desired consistency.