After that first Aphrodite, every Free Athlete's answer will be: straight from hell. But we dug a little deeper and came up with the real story.
The introduction of the burpee
The first burpees were done in the late 1930's by Royal Huddleston Burpee, a physiologist from New York. Originally a way to assess the fitness of the everyday individual, burpees shot to fame in 1942 when the US-Army caught wind of the exercise and decided to include them in their military fitness test.
Since then burpees have become known as the most testing, torturing – but above all – efficient exercise in the world. Everyone from army soldiers, to professional athletes and normal, everyday folk have tried them. That's why the burpee has grown to be the exercise we all love to hate.
Were they always this hard?
Actually no. The burpee was once known as the squat thrust. Instead of a combination of 6 different movements, the original burpee began with just 4.
Squat down and place both hands on the floor in front of you.
Feet jump back into plank position.
Feet jump forwards again.
Return to standing.
Much to our delight- or not- over the years the burpee has toughened up. A burpee now requires us to perform 6 different movements in a row as fast as possible. Yup, that's right…6. This could be the reason why it's commonly used as a punishment. Late for football training? You've earned yourself penalty burpees. But take it from us, if everyone knew how fast burpees raise your fitness level, they would be late for training every time.
Why burpees?
The real question is… why not? Burpees don't leave a single muscle unworked. Well almost. Not only do they strengthen your body, but also your heart and circulation. That's why they are included in so many Freeletics Bodyweight workouts. They are there to improve your strength, endurance and coordination.
Read this article to find out more about exactly which muscles are worked performing burps.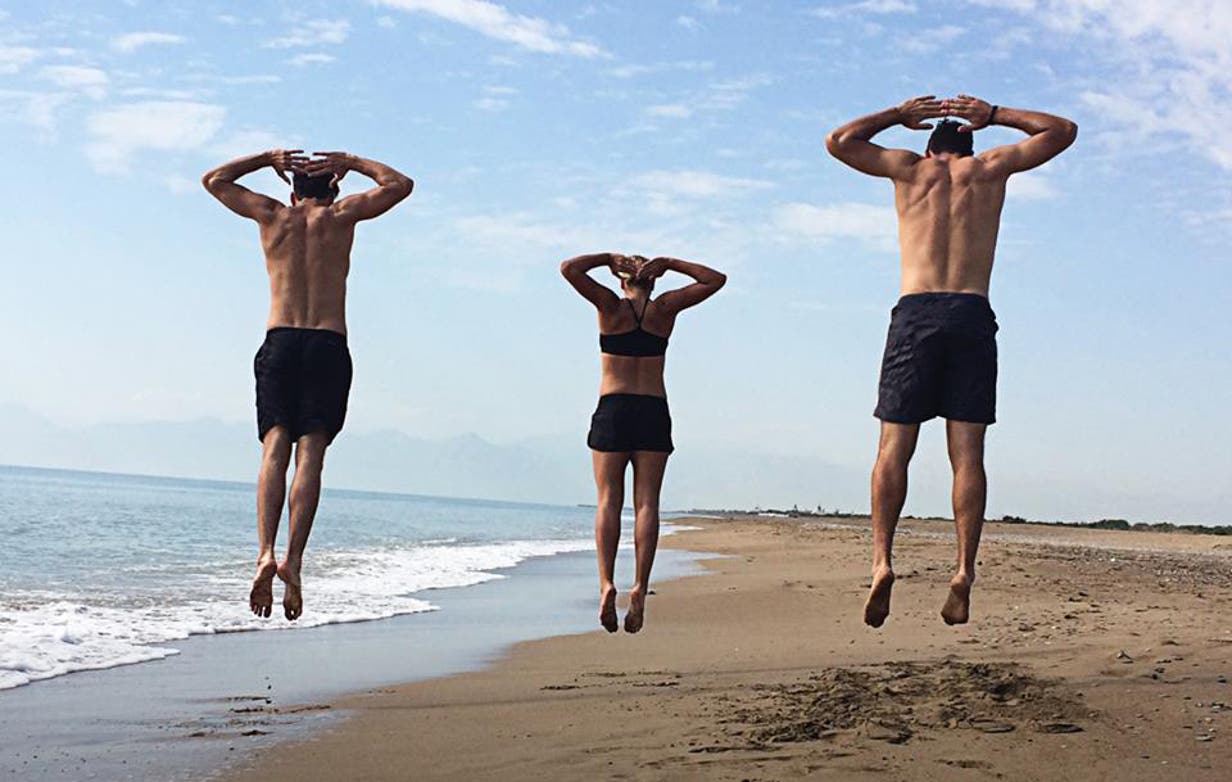 We love burpees: The burpee challenge
This March Free Athletes from all over the world took part in our burpee challenge. Within one week the Freeletics Community did 20.335.280 burpees!
Let's be honest: Everyone says they hate burpees. But secretly we all love them. Heart rate at the limit, body moving at full speed and all this whilst trying to keep count.
Every burpee you do is bringing you one step closer to reaching your goal. 5, 4, 3, 2, 1 ... Go!