Now, this is something special.
Marc-André ter Stegen is best known as the goalkeeper for FC Barcelona and the German national team. He's an elite athlete at the top of his game and now he's looking to share his training secrets with you.
Working alongside the Freeletics Coach team, Marc has created his very own limited edition Training Journey, Football Fit, designed to give you an insight into how he trains and what it takes to excel on the pitch.
Train like ter Stegen
For Marc, two aspects of training are particularly important: explosiveness and mobility. As a goalkeeper, developing these two components is key to his performance, which is why they play a central role in his Training Journey.
Explosiveness is vital for sprinting short distances and reacting to shots faster than any other player on the pitch. And because of this, mobility is crucial to ensure that the sudden and powerful movements he makes don't lead to injury. In collaboration with the Freeletics Coach team, Marc devised workouts and Intervals that focus on both of these components, alongside the basic cardio and strength every footballer needs.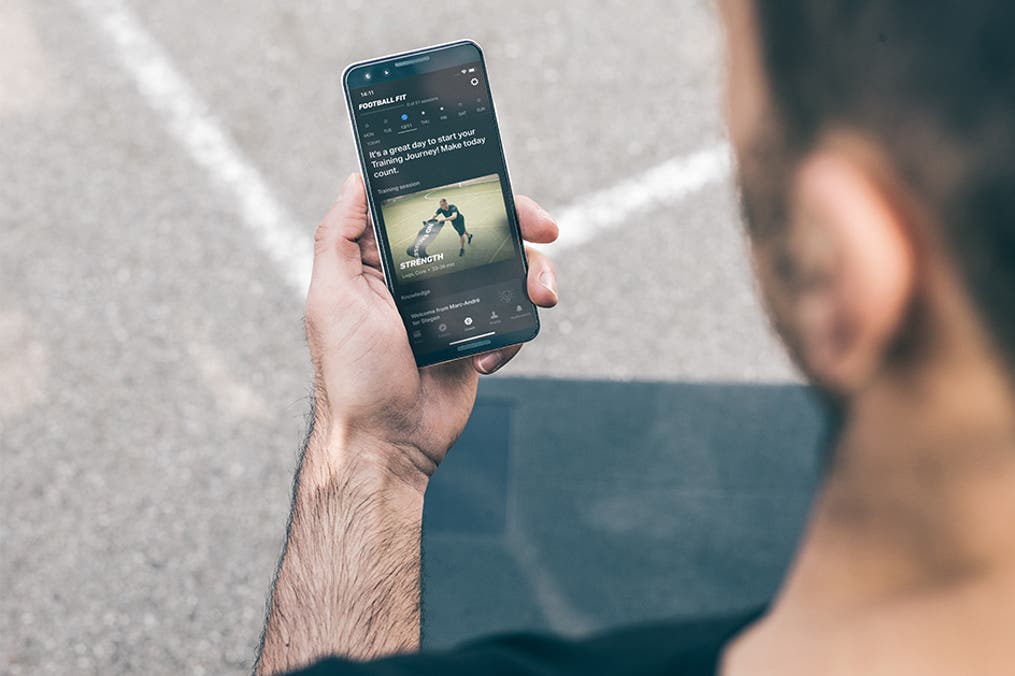 The Journey
Over 12 weeks, get exclusive insights from Marc himself as you develop the skills, strength and technique needed to excel on the goal line in this bodyweight-only Training Journey. Whatever your level, Marc will guide you through your Journey at a pace that best suits you; he might be the number one, but this Journey is for everyone.
Expect exercises like Jumps, Sprints, Lunges and Planks as you get a window into the training habits of one of the world's best goalkeepers. And of course, no Freeletics Training Journey would be complete without Hell Week, the final week of your Journey in which you can put all that you've learnt to the test.
Ready to take to the field?
Now it's down to you. Want to follow in Marc's footsteps? This is your chance. Download the Freeletics app now to start your Football Fit Training Journey.