Television presenter, sports ambassador and fitness enthusiast, Layla Anna-Lee is a woman who never stops. Day in, day out, she brings some of the biggest sporting events in the world to the wider public, all whilst building her own influencer brand. If you ask us, added to that list of titles should be "core strength maestro". If there's a core strength workout out there that Layla doesn't know about, it probably isn't worth knowing.
Layla will never skip a core strength session. Far more than just the means to a toned beach body, having a strong core can help improve athletic performance, flexibility, balance and can reduce the risk of injury. The lower back, in particular, can benefit from core strengthening and, as someone who spends a lot of time on her feet, Layla knows full well the importance of maintaining a healthy back.
Layla's favorite Freeletics core workout is Kerberos, and for good reason. Consisting of increasing intervals of plank holds, plank switches and squats, this particular God is as much a test of mental strength and is it of physical strength. Your body will tell you to stop, but your mind will learn that this is never the right decision.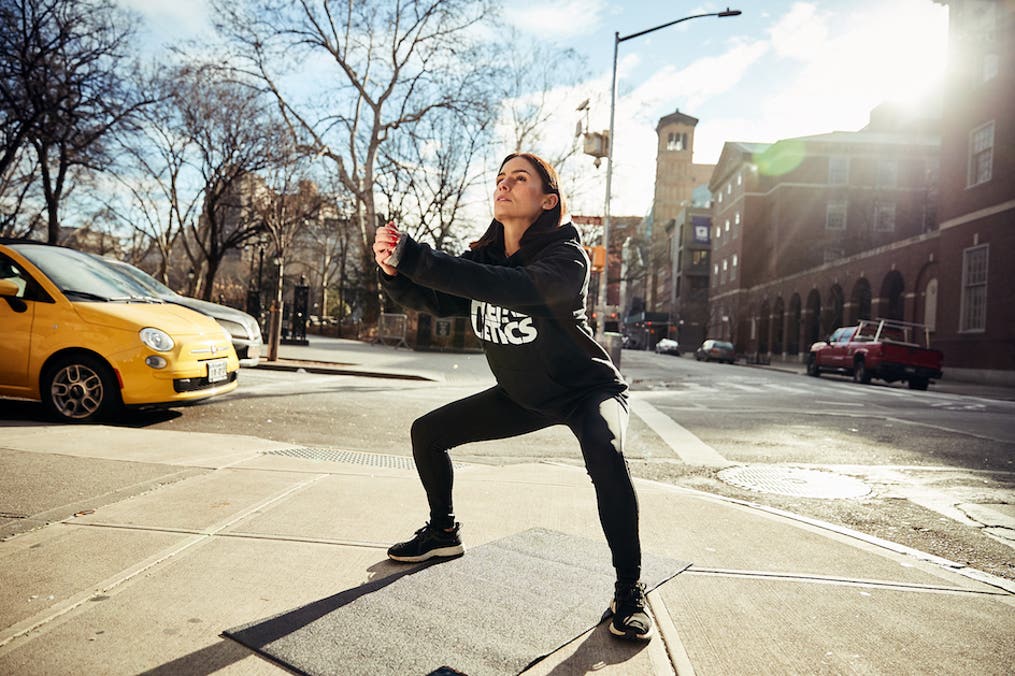 When completing the exercises, always make sure to focus on form and technique rather than speed, particularly when you're first starting out. You'll only see the benefits if you execute your plank holds, plank switches and squats with perfect form, so grit your teeth through the pain and focus on maintaining a strong and stable form.
KERBEROS
60s Plank Hold

10 x Plank Switches

10 x Squats

120s Plank Hold

20 x Plank Switches

20 x Squats

180s Plank Hold

30 x Plank Switches

30 x Squats
An ab workout like Kerberos is a surefire way to strengthen your core and improve your all round athletic performance. Think you've got what it takes to tackle it like Layla? Download the Freeletics app now to find out!