She came. She saw. She conquered. Vanessa strikes again, this time her victory was the Ultra Beast World Championship, Lake Tahoe.
"This year I tested how far my Freeletics skills can get me in obstacle racing! Well – pretty far!"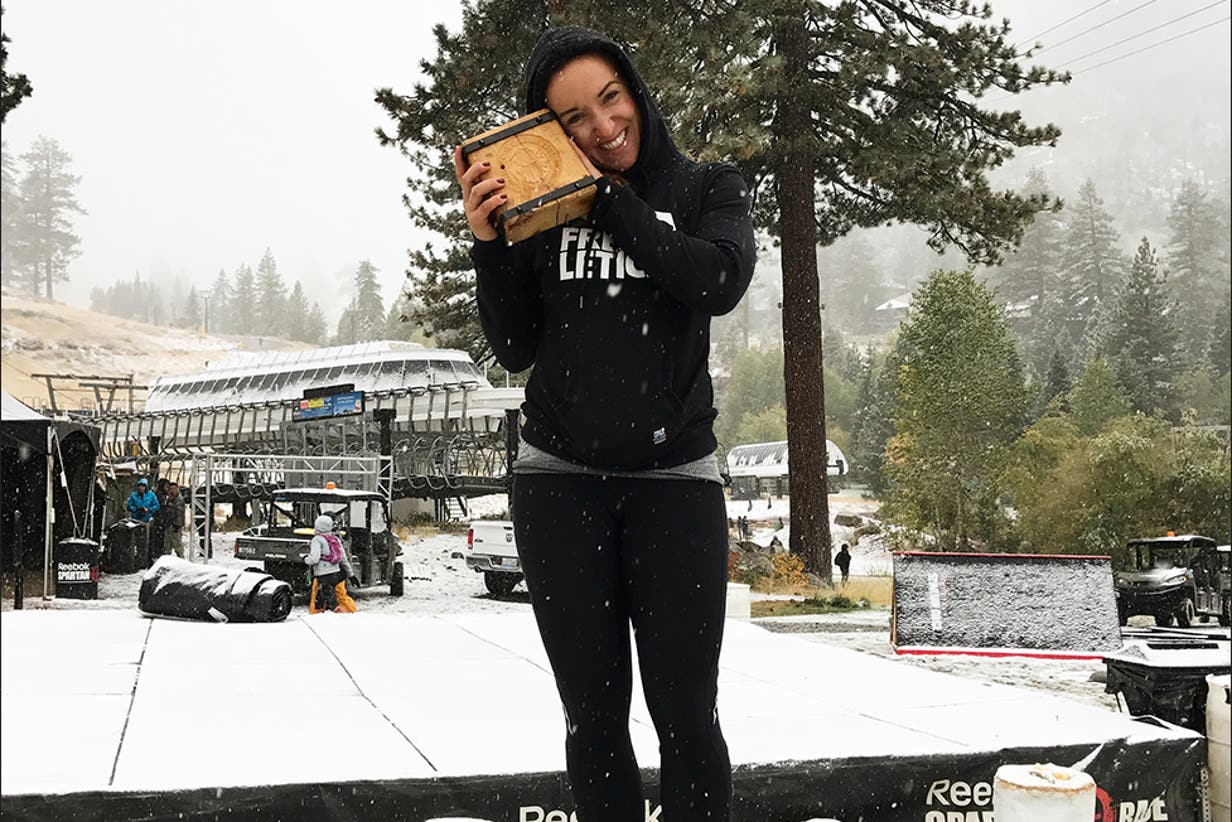 In just over 8 hours Vanessa accomplished 50km, 2800m elevation, 70+ obstacles and as if that wasn't tough enough…battled through snow to win her place on the podium. A spot she knows all too well. After winning 1st place at the 7km Munich sprint, 3rd at the 13km Spartan Super, 2nd at the 25km Beast in Oberndorf Austria and now taking home 3rd at the Ultra Beast, Lake Tahoe, "unstoppable" has become Vanessa's new way of life. Here's how she prepared for her biggest challenge to date and battled against all odds and fears to earn her trophy.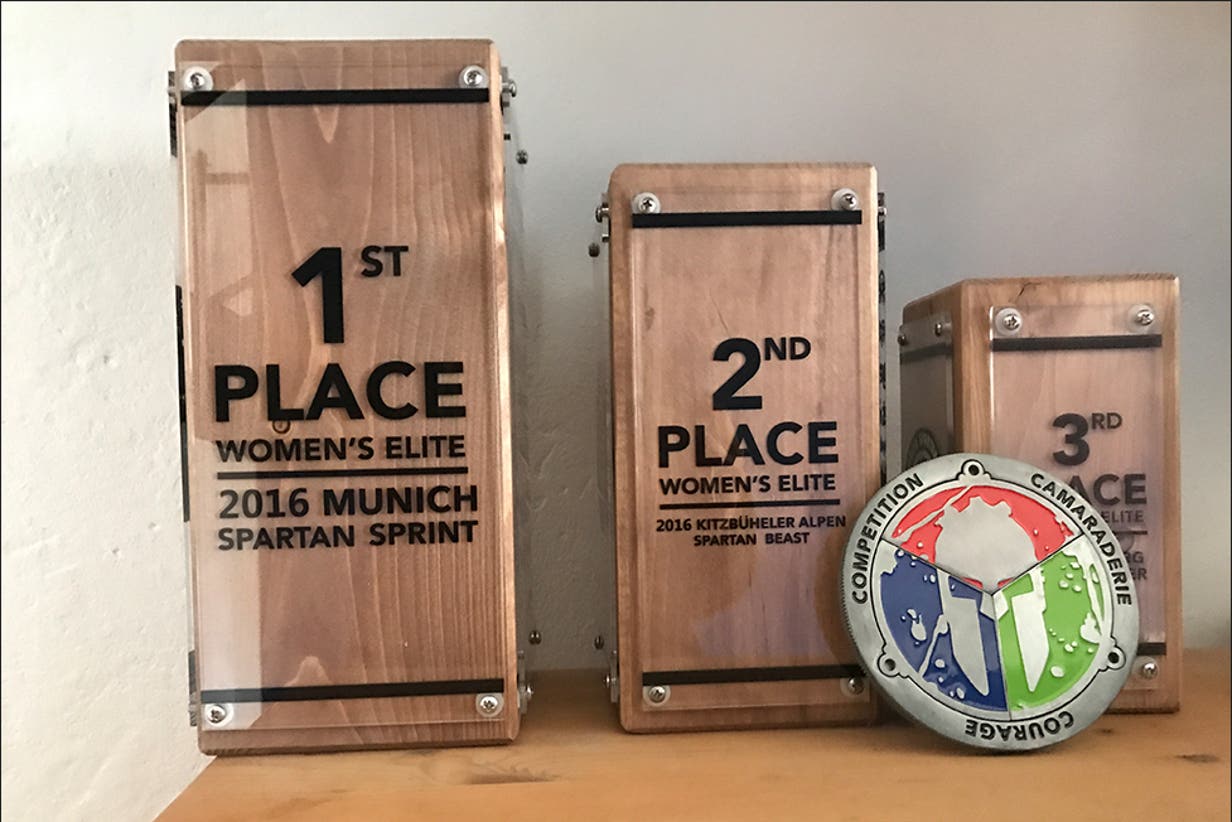 Firstly, how do you even prepare for a challenge like this?
For many, these kind of obstacle races are unimaginable, or take months of training in preparation. For Vanessa, the 160cm tall Free Athlete from Munich, it all happened pretty spontaneously.
"My preparation and training for the ultra beast was more a spontaneous thing rather than something I actually planned. Apart from my regular Freeletics training, I didn't prepare much for the first two Spartan Races and actually the Super (13k) I signed up to last minute because a friend asked me to join her. But for the Beast (25k) I had about 8 weeks to get ready. I trained with the Freeletics Running app & did Bodyweight during the week and at weekends I spent a lot of time hiking and trail running in the mountains.
I only had 3 weeks of preparation between the Beast and the Ultra Beast, so I had to be efficient with my training schedule. The first week I rested completely. The second week I combined running and bodyweight training and one week before the race I rested again to ensure I was mentally and physically ready. Meditation was also an important part of my preparation. It kept me calm and collected at times when I would have freaked out at the thought."
Surely you must have had some pre-race fears?
"This kind of challenge was totally new to me. So of course I had fears. But I never that I wouldn't finish. Never. I knew I would make it past the finish line no matter what. The only thing is, I didn't know the obstacles or how I would feel after 25km, since I had never run this distance before. I also wanted to make it without any injuries, so this did play on my mind a little."
You mentioned obstacles, what were the most memorable moments of the race?
"I have to say that I failed a lot of obstacles in the race and had to do many burpees. That is just something you have to deal with during the race. That you won't let the feeling of failure overtake your thinking.
I'm pretty sure I will be able to relive the whole race in my head forever. But one moment which springs to mind was a 1km bucket carry where I had to fill a bucket with sand and wood. I heard this was one of the toughest challenges, but I have to say I really nailed it. I didn't put down the bucket once, even in the second round. Also during the second round the sun came out. This was a really cool moment and gave me a kick of motivation. It was like a signal to keep pushing because I just had one more round ahead of me."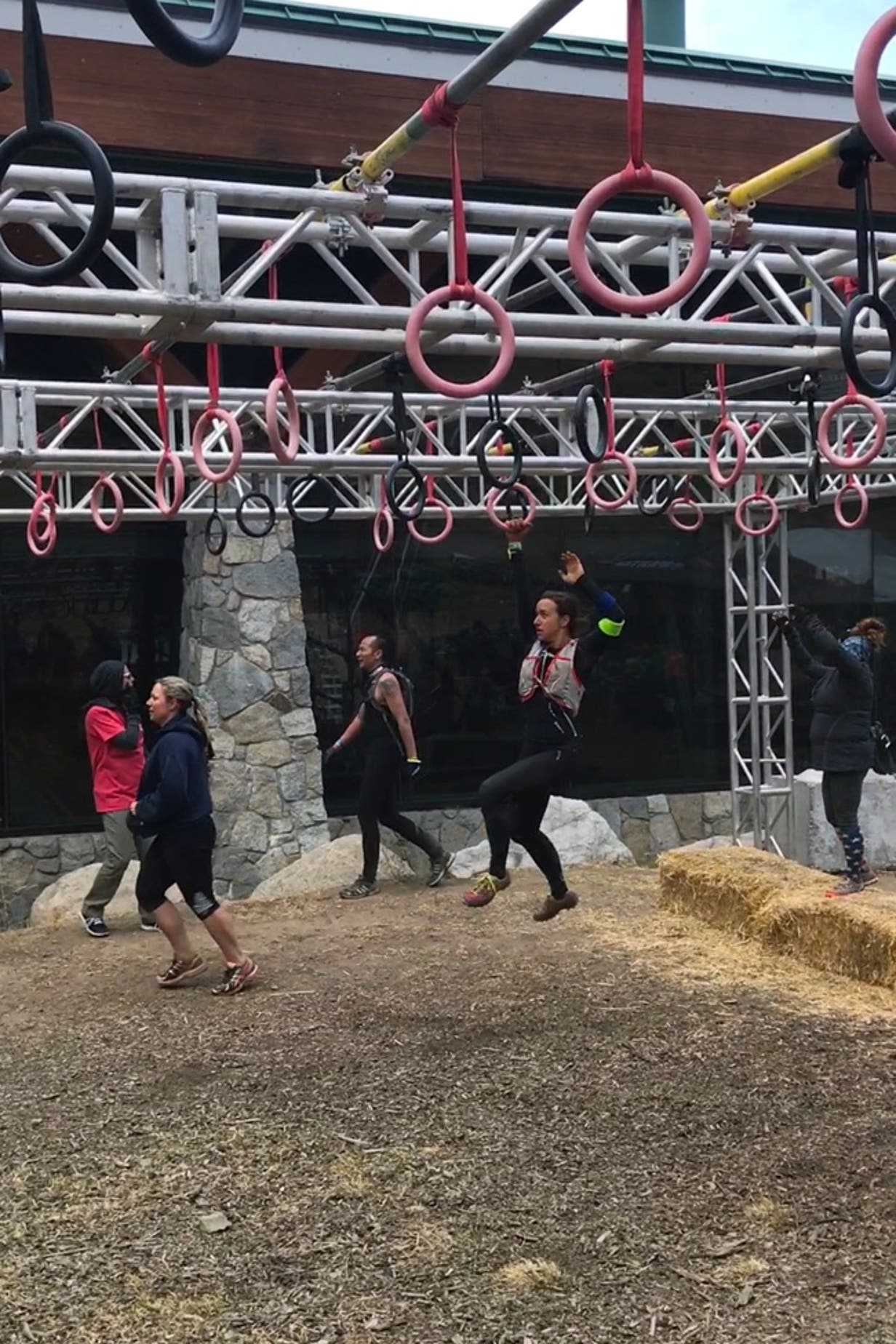 After 50km, how did it feel passing the finish line?
"Incredible. Such a relief and feeling of pride. I had done what I set out to, and without any injuries. When i found out I was 3rd I couldn't believe it at first. After I finished the first round they told me I was 4th or 5th and I just thought to myself GOOD JOB. Let's do this. Once again I surprised myself. I still can't quite believe it."
Apart from the training, what contributed to your success?
"I owe a lot of my success to the whole Freeletics lifestyle. The motto "No Excuses" was the foundation for my mental and physical strength. And this got me through many obstacles. Also being prepared in terms of food and what to carry with me during the race. My friend who also ran the Ultra Beast helped me choose which foods and supplements I would need and when so I had regular energy packages to keep me going. Oh and of course the support from the Community and my friends and colleagues. I felt as though I had a whole team cheering me on which was a huge motivation. Thanks everyone!"
What's your regeneration plan or have you already set your next challenge?
"I'm so lucky that I don't have any injuries and feel good. Just a little muscle pain. So this week's all about relaxing, stretching and giving my body what it needs. My way of saying thanks for doing all these crazy things my mind comes up with. Once I'm rested and my muscles are back to normal I'll start planning my next challenge. I'm so happy I did this and feel so proud of what I achieved, so of course I'm not going to stop here. Let's see what else I can crash in 2017."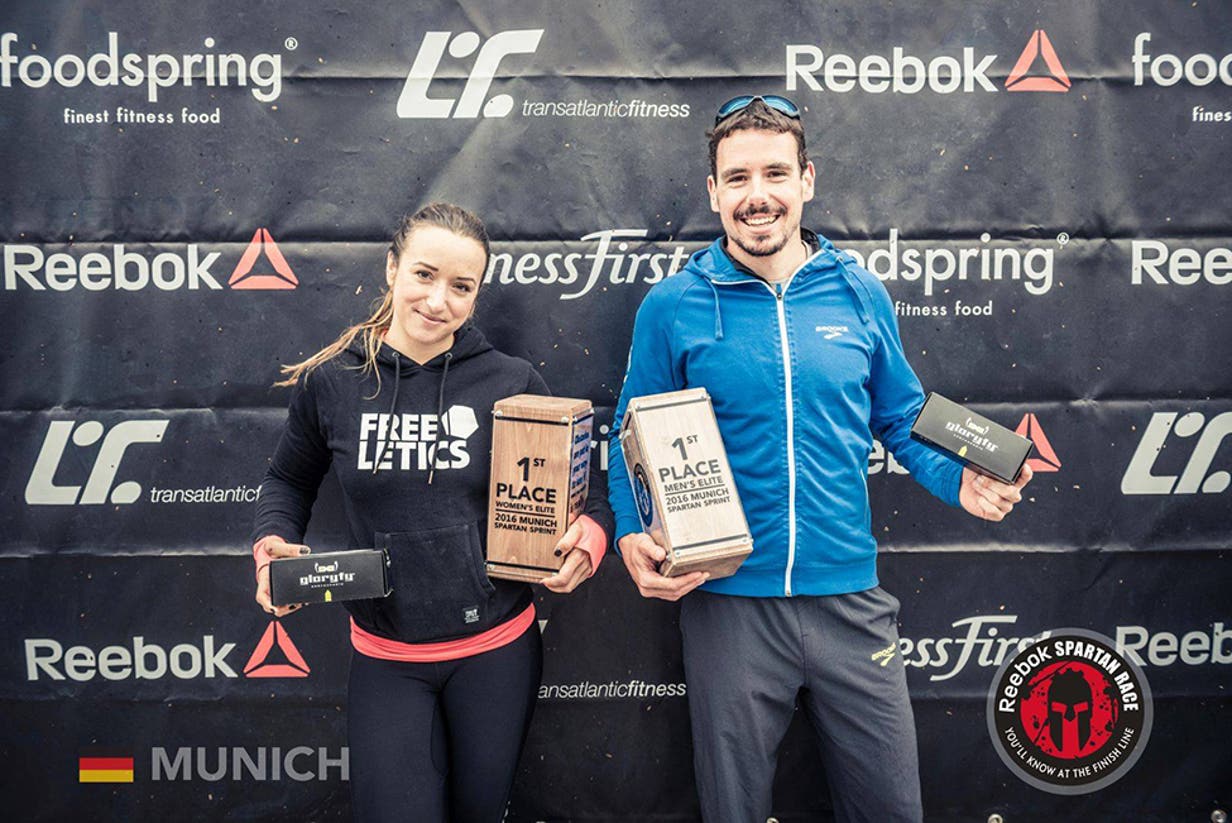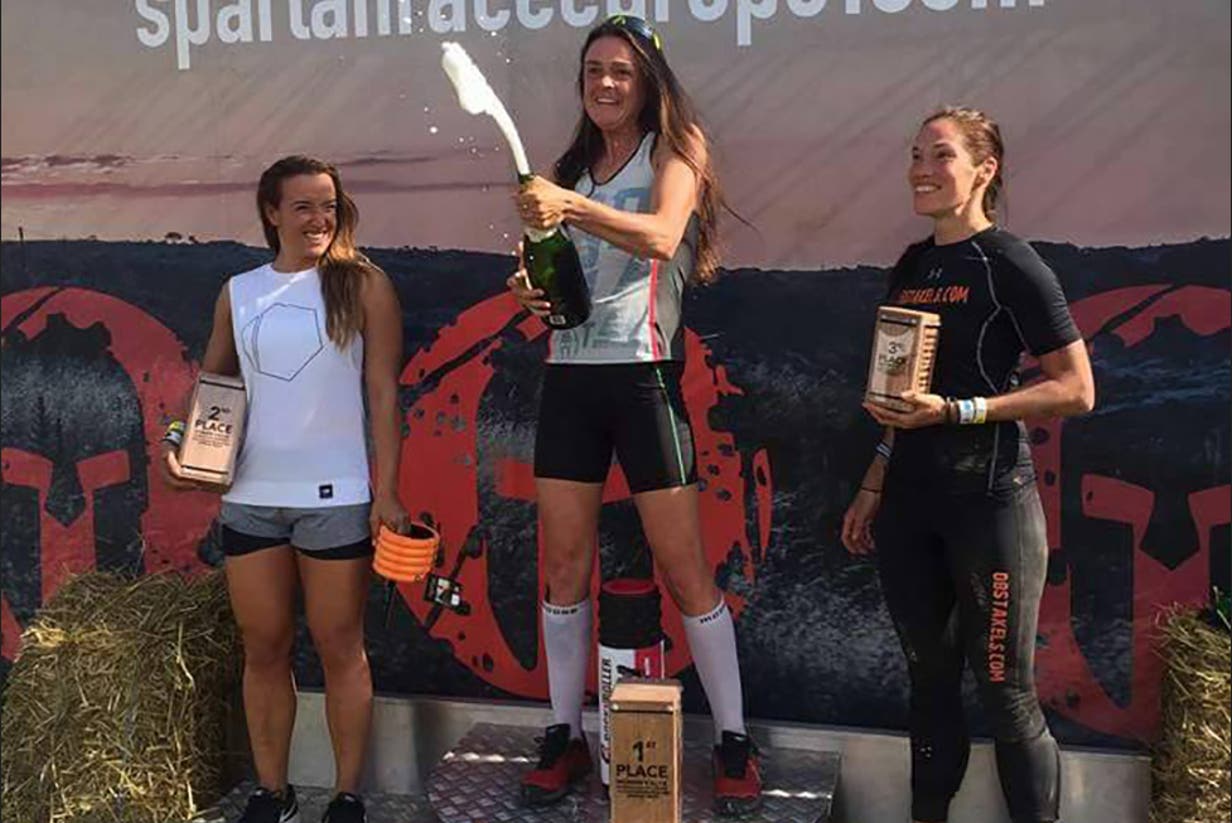 What the mind believes, the body achieves. We can't wait to see what's next for Vanessa, but we know whatever it is, she's going to nail it.
Feeling inspired? Your challenge doesn't have to be the Spartan Ultra Beast. Vanessa also didn't start at the top. But your challenge does have to scare you a little. If it doesn't, it's not the right one. Choose your goal, give it your all and do not give up until you've achieved what you set out to. Your success starts here. #NoExcuses