What happens when you fill an old warehouse with over 450 motivated athletes, a Dj and 29 sweat-thirsty gods? The biggest Freeletics event to date happens. This is Freeletics at it's best. Watch the video here:
On January 10th 2016, Free Athletes from all over the world came together in Vienna. Together they broke boundaries, pushed limits and with every step, push and pull came one step closer to achieving their goal, as a team. It was the second Freeletics event that the Marx Hall has seen. Only this time it was bigger and better.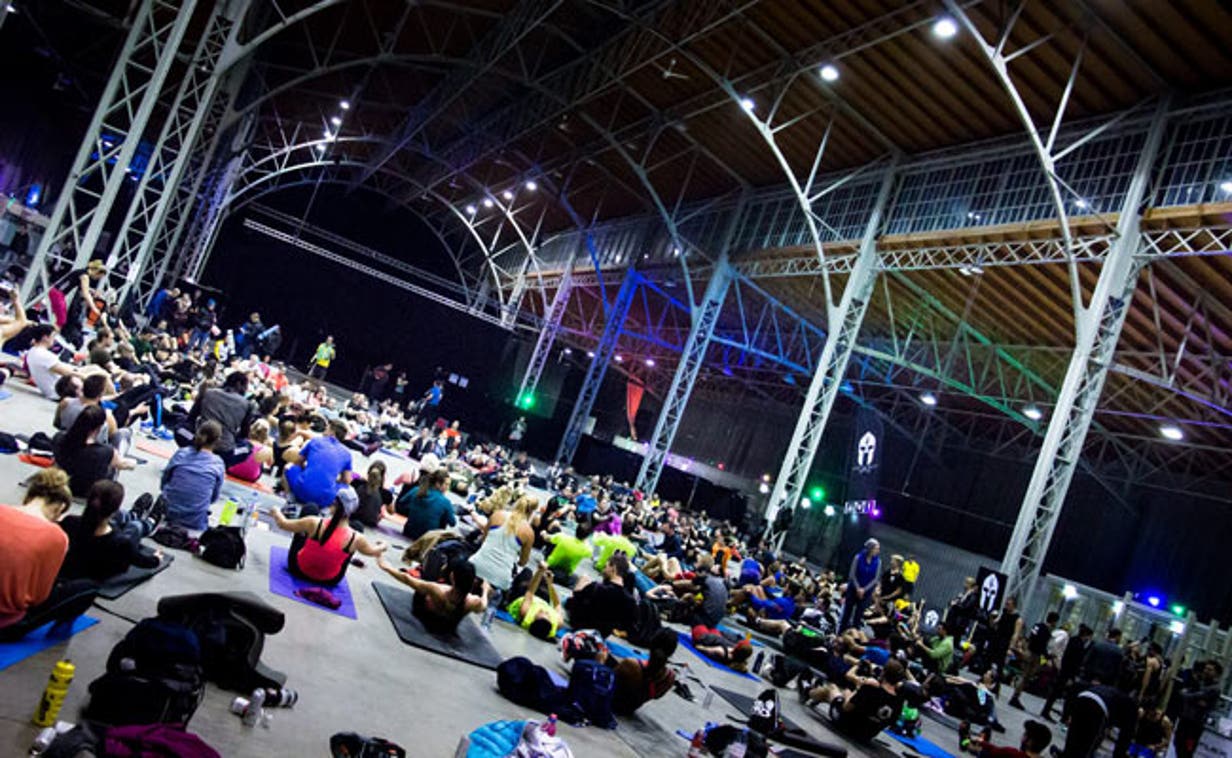 What's the best thing about the Marx Event? Definitely the atmosphere. Almost everyone has experienced training in a group. But training at an event like this: it's a totally different experience. Conditions are crazy. The atmosphere is pumping and the energy you get from other athletes makes you even more hungry to achieve that PB and give it your all.
Sure, you still suffer. But it's a different kind of suffering. You suffer together. Each and every person in the room knows what the other is going through. And the feeling of unity is stronger than that of any pain. Looking around the Marx Hall that day, it was clear that these people were more than just training buddies. They were each other's support system, friends and family.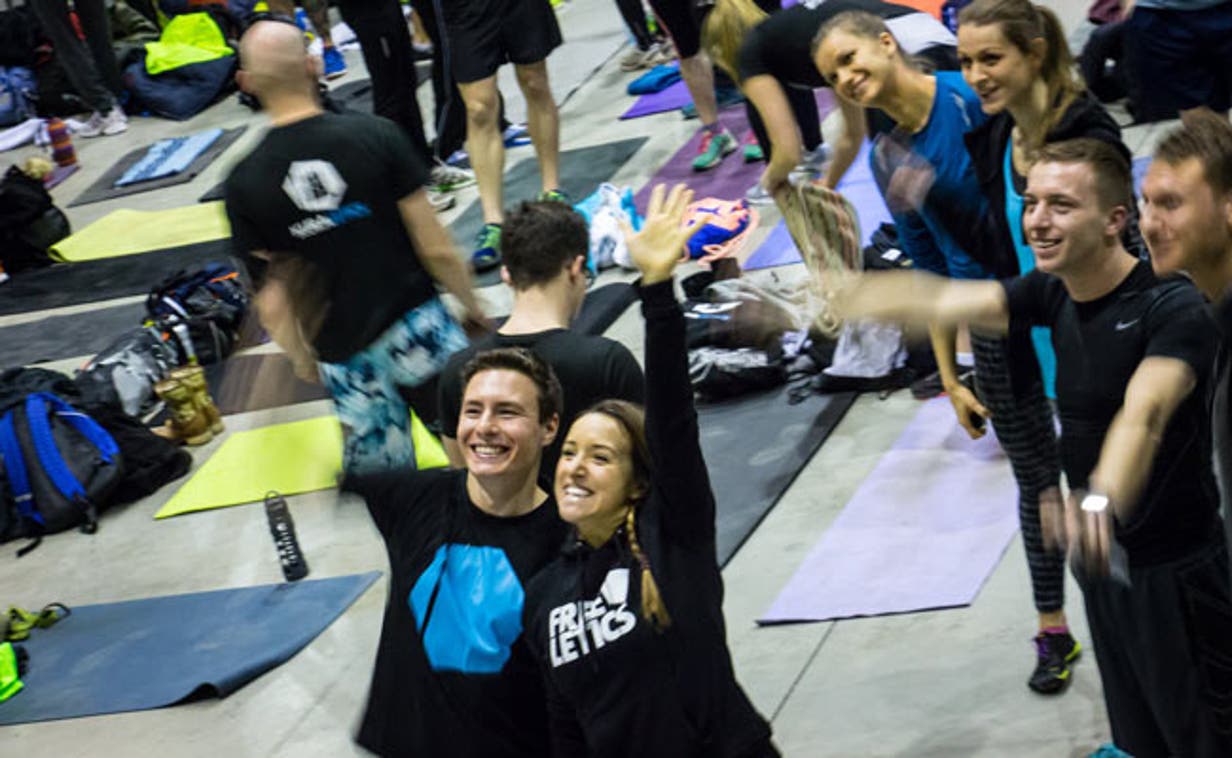 We all know the first step is the hardest. So a thorough warm up by two experienced members of the community ensured all athletes were ready for the main event. After this it was all forces go. Every Free Athlete knows Vanessa Gebhardt and Julian Pimpi. The two featured athletes even travelled to Vienna from Munich to be a part of the event. Along with other experienced volunteers, these guys kept the group hyped, motivated and were always happy to offer support, advice and training tips.
We all know that a good beat could be the difference between a good workout and a great one. So DJ-Express was also there to keep the crowd happy and the momentum going. And all this was captured on a livestream for Free Athletes around the world to watch and join in with at home.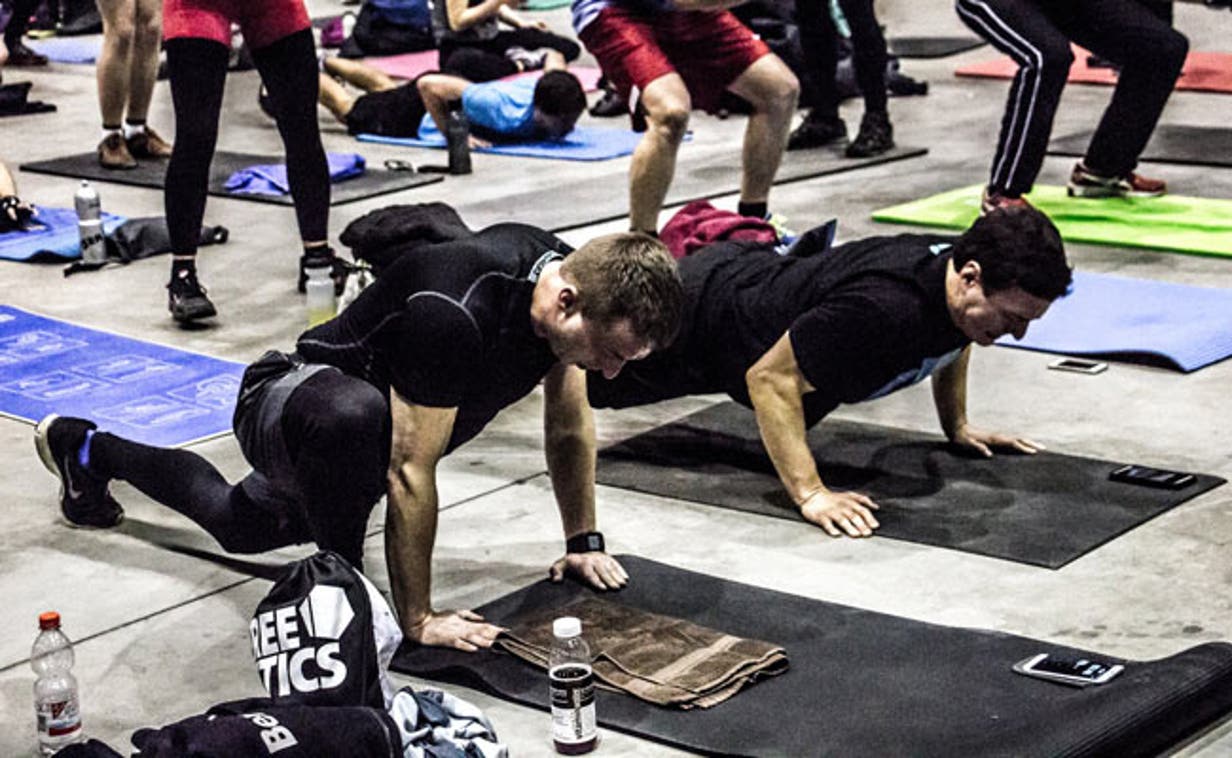 Thanks to the Freeletics Austria ambassadors and the many volunteers who made it a great success. It will not be the last event of its kind. As a Community you made this possible. Thanks to your motivation, ambition and drive, the Freeletics Community continues to go from strength to strength.
Let's keep this up. Organize your own event. Or keep your eyes open for the next big event near you.
We are stronger, faster, and more focused when we are together.
Photos by Tamas Csevakli