We know that your journey is filled with personal records, near-impossible challenges, and days when you outdid yourself. Guess what? It's time all those milestones take center stage. Cue the latest game-changer in your Freeletics app: the revamped Profile tab, your personal showcase and hall of fame!
Remember the thrill of climbing up the leaderboard ranks? Or the pride in earning a badge after a particularly tough God workout? These moments deserve the spotlight. Your leaderboard position, hard-earned badges, and brag-worthy achievements are all instantly accessible in one unified space. No more digging deep into menus or navigating through multiple tabs.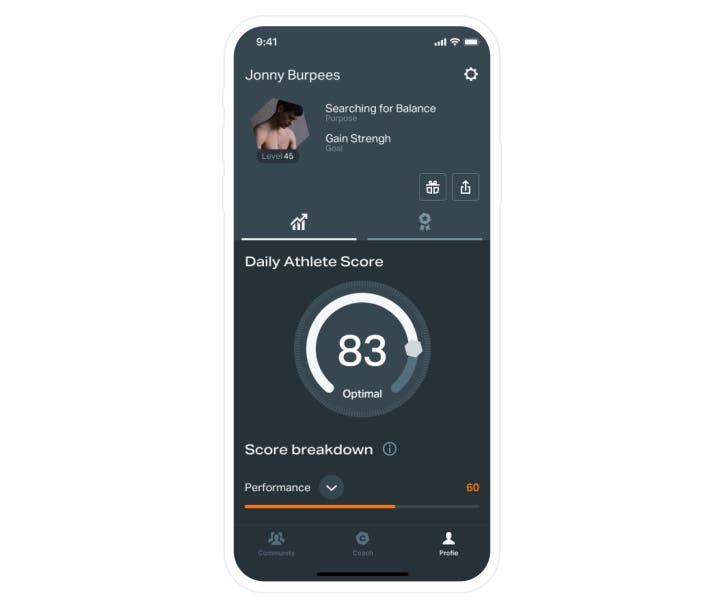 But that's not all. Your Daily Athlete Score (DAS), a reflection of your daily commitment to fitness, shares this spotlight, making it easier to track progress and get an accurate picture of your fitness level at any given time.
Navigating your Profile tab
Instant overview: Open the Freeletics app, and head over to your Profile tab, which greets you with your DAS and a breakdown of your score. Your Daily Athlete Score marks your day-to-day victories, pushing you to stay consistent and challenging you to best your own records.
Badges & leaderboard: This is where your milestones shine, each badge a trophy, and your leaderboard standing, a live testament to your dedication amidst a community of Free Athletes.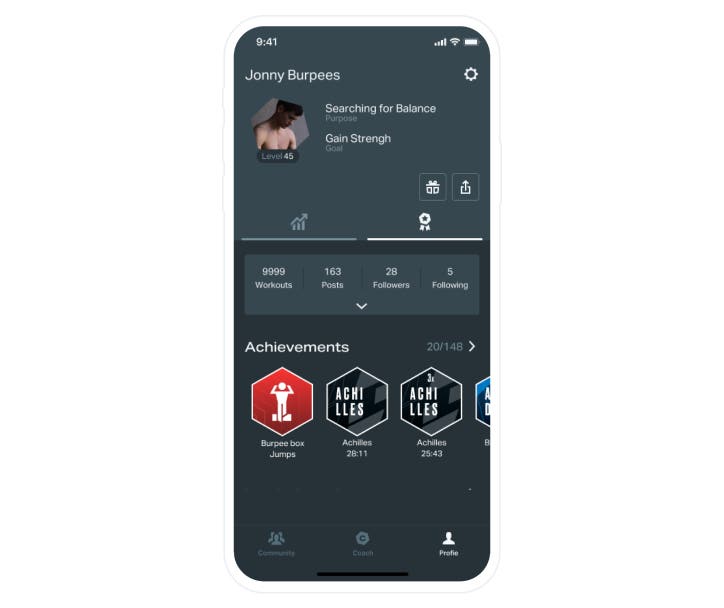 Here, your badges display your progress, representing specific Skill Progressions you've mastered, God workouts you've beaten, as well as your Freeletics moments. Meanwhile, the leaderboard reflects your current ranking compared to other Free Athletes you follow. This section is your quick go-to for a no-fuss, real-time update on your achievements and competitive standing.
Get your Coach now