There are people who sit around and dream. And then there are people who get up and do. Which one are you? Don't worry if you're not sure what it is you're aiming to accomplish. Sometimes we set out with a destination in mind. But we end up somewhere completely different. That doesn't matter. Because at the end of the day, you're further than where you were at the start. You've achieved something. Got somewhere.
Take Nico for example. His main aim was to improve the time he spent with his family. The lives of his children. He chose Freeletics. Embarked on a 15 week journey. What he achieved is more than he ever could have imagined. His story goes to show that there are no limits. He reached his destination, and kept on going. Here is how Nico changed his life in just 15 weeks.
Hi my name's Nicolas Moreno. I'm 39 years old and from Luján, Argentina. 4 months ago I came across one of the Freeletics transformation videos on the Internet. At first I had my doubts. Was this really possible? But I also knew that I had to attempt it. 4 months on and I don't even recognize myself anymore. There are no words to describe how much my life has changed, (that's why I put it in a video) but hey, I'll give it a try. This is my 15 weeks with Freeletics.
The thing that got me started with Freeletics was the idea of being able to do it anywhere. Without weights or equipment. As you can see from the video, I was pretty overweight. For the past 15 years, sports had taken a back seat. When you get older, other things get in the way. Family. Work. Daily duties. Sure, I went to the gym now and again but if I'm honest, it costs too much and I find it boring. So Freeletics seemed like a good opportunity to try something new and finally get back into sports.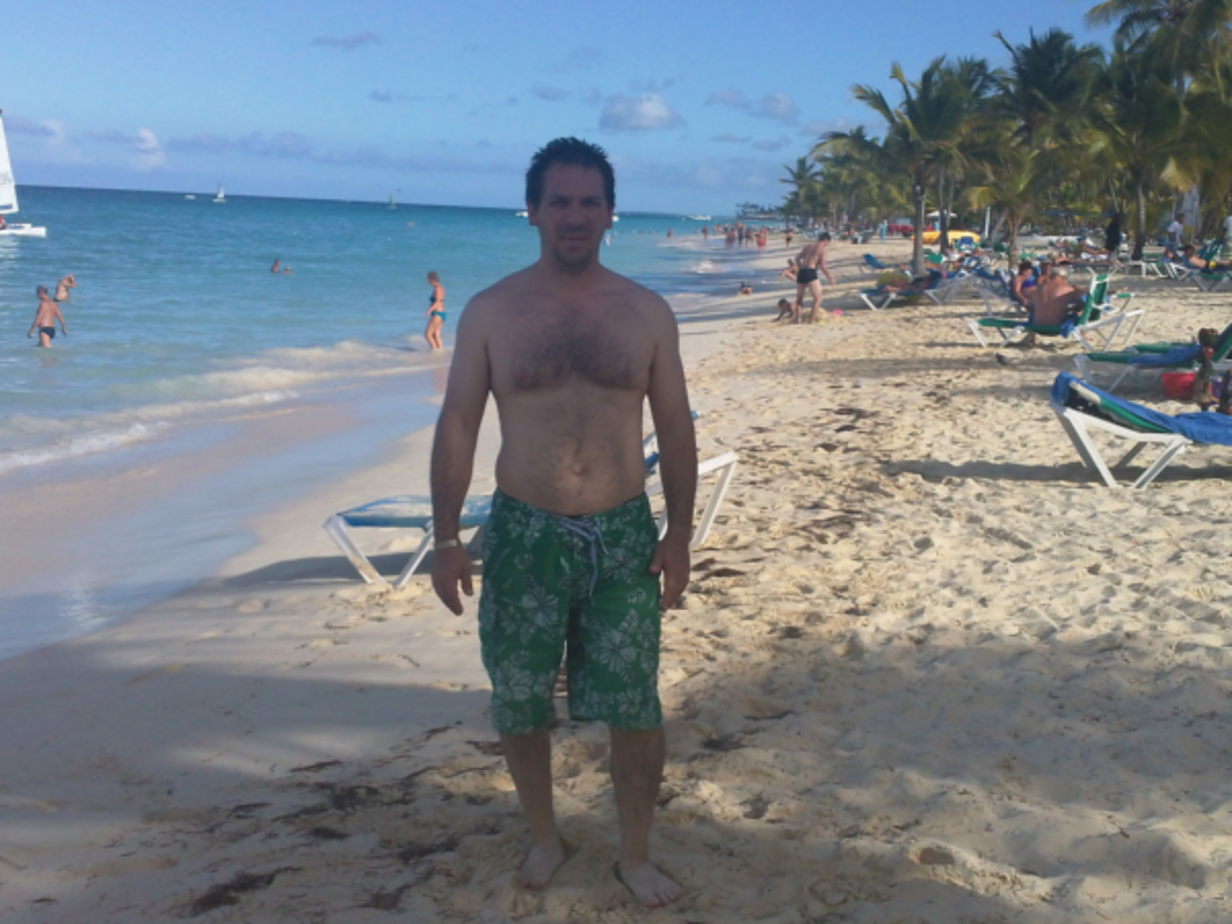 I didn't know what to expect when I first started. So I didn't set myself a goal. Looking back now, even if I did, it would be nothing compared to what I have achieved. I really just wanted to develop a healthy lifestyle. To have the energy to enjoy time with my children. To do sports with them. And when they were older, to still have enough energy to do the same with their children.
Before I got the Coach, I wanted to try Freeletics out. Just to make sure it was really for me. So I researched it a little and chose Aphrodite standard as my first workout. It seemed not too bad. The videos made it actually look pretty easy. But oh boy, was I about to find out how wrong I was! After finishing the first round, I had to switch to the endurance version. Even after doing this, it still took me 55 minutes. It was so tough, I can't even explain. But I loved it. I knew instantly that it was what I needed. That it would be the thing to change my life. So without hesitation, I got myself the Coach.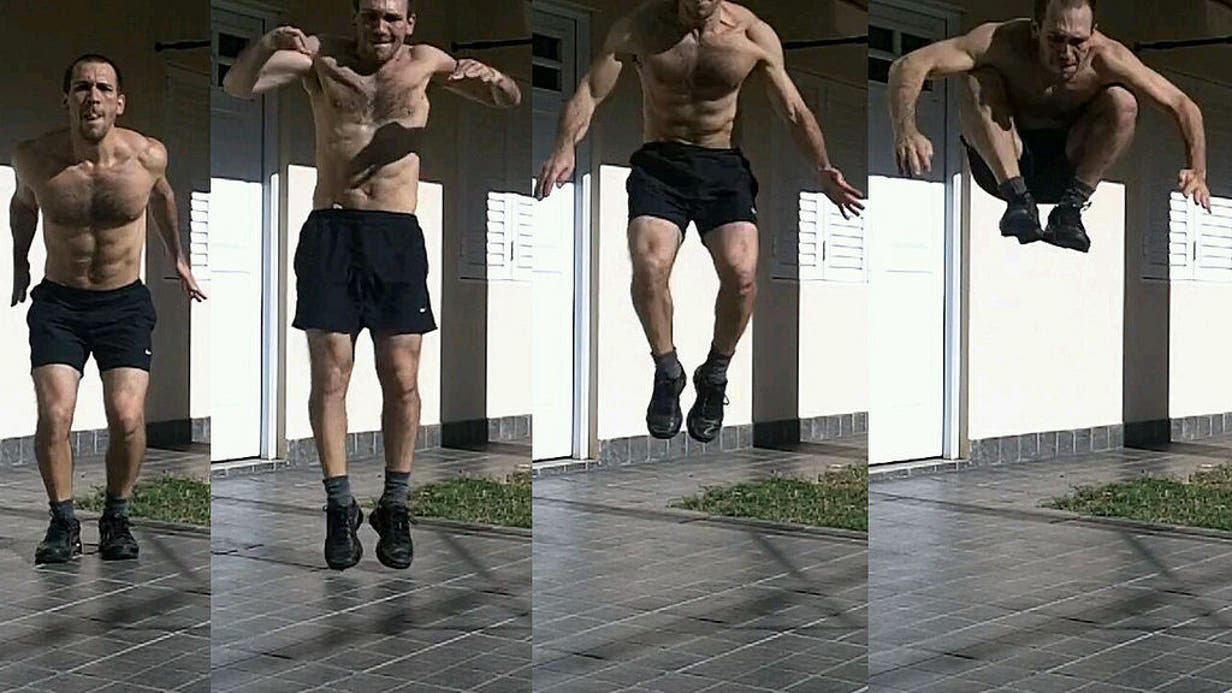 Of course, once I got the Coach, what was given to me as my first workout? Aphrodite standard. But I took the challenge on again. I vowed to complete it and do it with a star. It took me 55:02 minutes. Now, three months later it takes me 20:17 minutes. It's almost a third of my original time. And I'm still working on improving it.
Everyone always asks me "How did you do it"? "What was your "trick"? My answer: there is no trick. No shortcuts. All it takes is discipline, perseverance and willpower. But there are two things that really help: performing the exercises right, as shown in the youtube videos and, sticking to a healthy diet. In my case I'm now supporting my wife, who is just taking her first steps as a Free Athlete. We both rely on the Freeletics Nutrition Guide. Otherwise we wouldn't have a clue what to eat.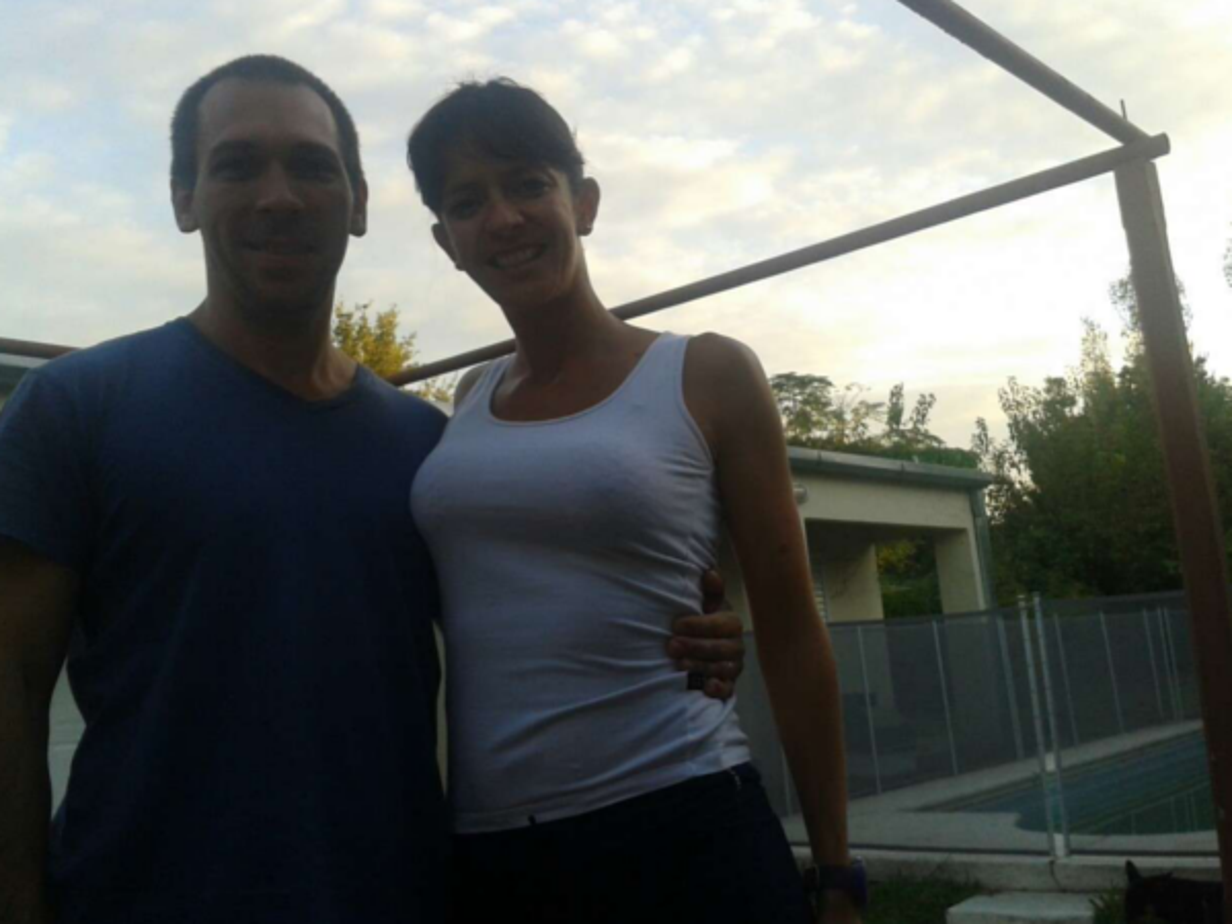 At first it was my progress that motivated me. Getting a new PB was such a great feeling, I forgot all about the pain, sweat and tears. I just wanted to do it all over again. It was amazing when all of a sudden I was doing workouts that a few weeks ago seemed impossible. Now, I'm always excited for my next challenge. It's like I have Freeletics running through my veins. It's an amazing feeling. And it hasn't just improved my fitness. It's affected my work, my family, my attitude. And the lives of my children. I've set an example for my daughters. The eldest is 5 years old and she does burpees with me. Even the younger one tries to keep up with us.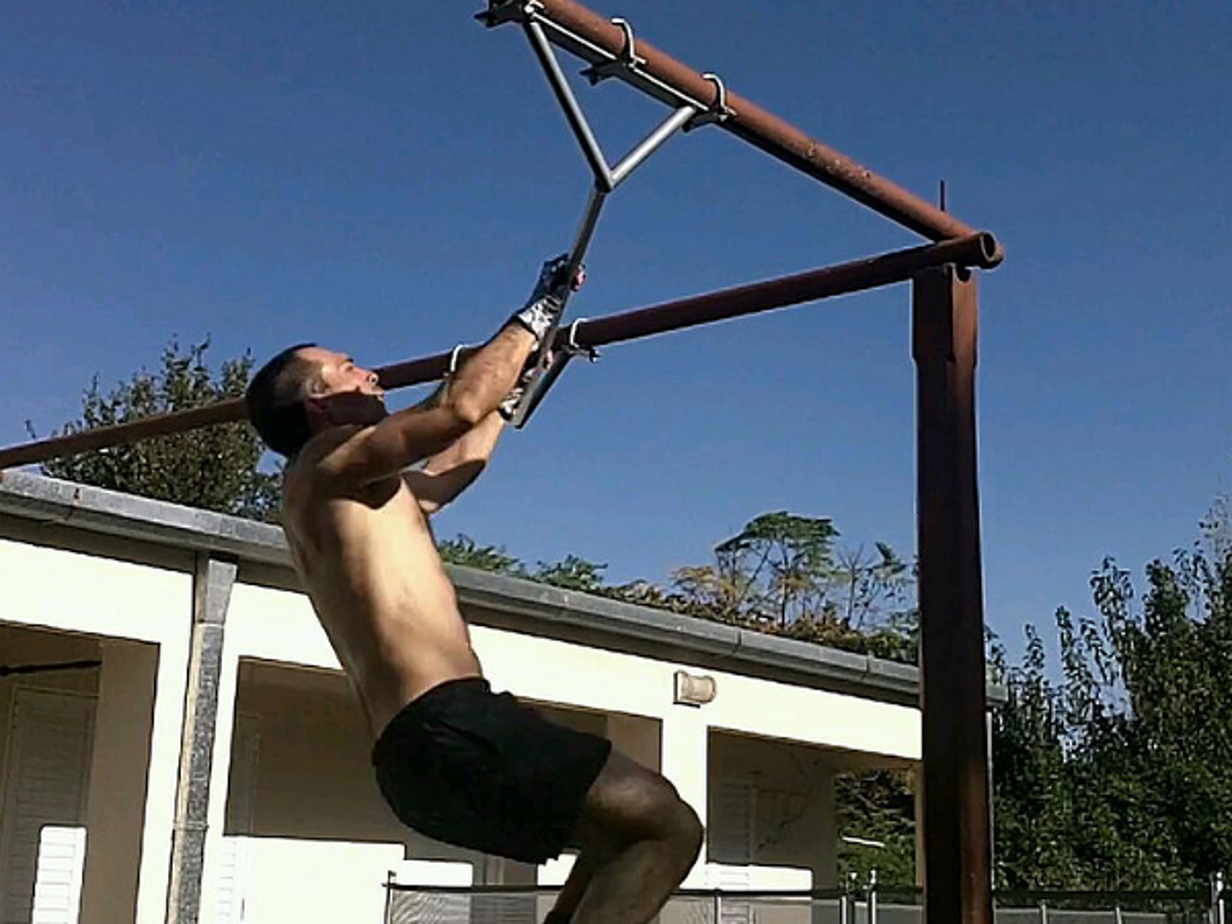 I would recommend Freeletics to anyone. You don't have to be young, fit, male, or female. You just have to do your best. Day in, day out. Freeletics is based on your own efforts and sacrifices. I put in the effort. I made the sacrifices. And in the end it paid off. I'm now looking forward to the next 15 weeks. Thanks to Freeletics the sky is my limit.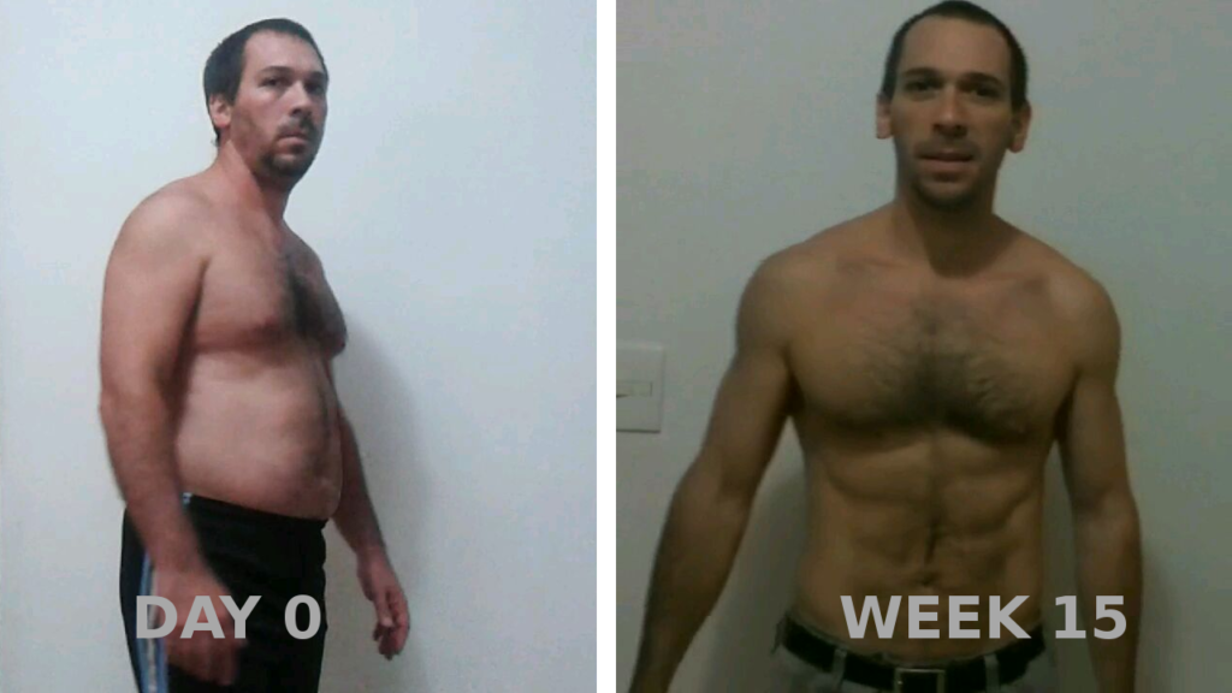 Now it's your turn to write your own success story. Before you make excuses, before you doubt, before you tell yourself you'll never be able to do it, remember: You can. Believe in yourself: It always pays off. Doubting yourself never does.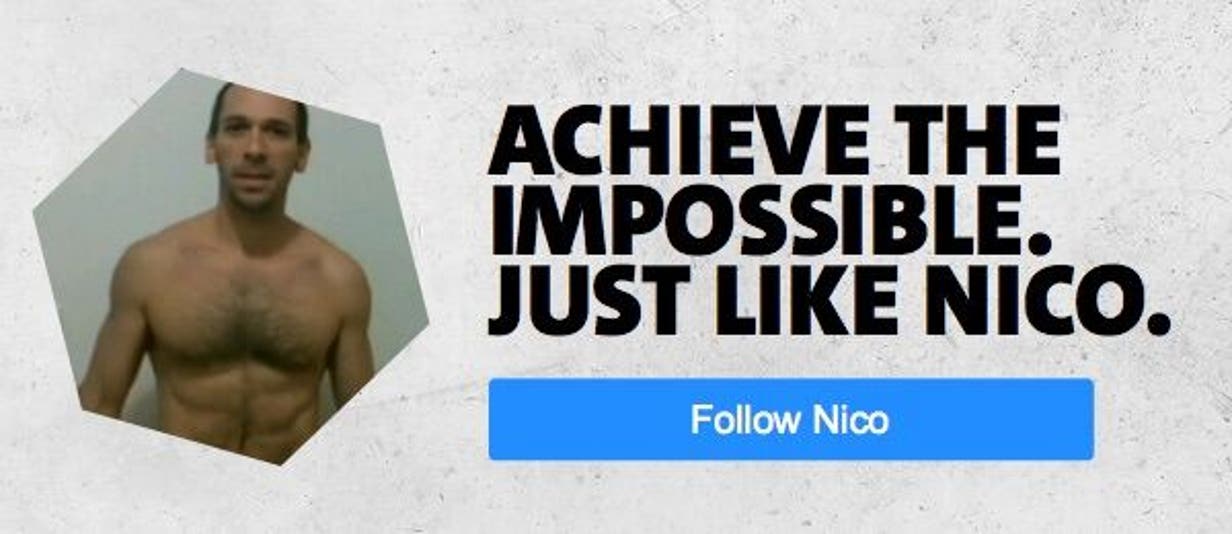 What can you achieve in 15 weeks? We want to hear from you. Send your transformation stories to mailto:community@freeletics.com.