As a rugby player, and soon-to-be NFL player, Christian Wade knows a thing or two about what goes into a tough training session. And that's something that we know a fair bit about too. It's the perfect match.
But this elite athlete doesn't just use Freeletics, he lives it too. In choosing to give up the sport he became famous for in favor of one played on the other side of the planet, Wade is choosing freedom, the most Freeletics value there is. Rather than following a path laid out by elite athletes before him, Wade is refusing to bow to expectation and is setting himself a new challenge in a whole new environment. Wade is the ultimate Free Athlete.
They may be played on opposite sides of the Atlantic, but rugby and American football have one crucial characteristic in common; they both require athletes to demonstrate unrivalled explosive power. Speed, acceleration, agility and the ability to push your body up to and beyond its limits are all par for the course in these sports, meaning that athletes must be constantly aiming to develop their explosive power.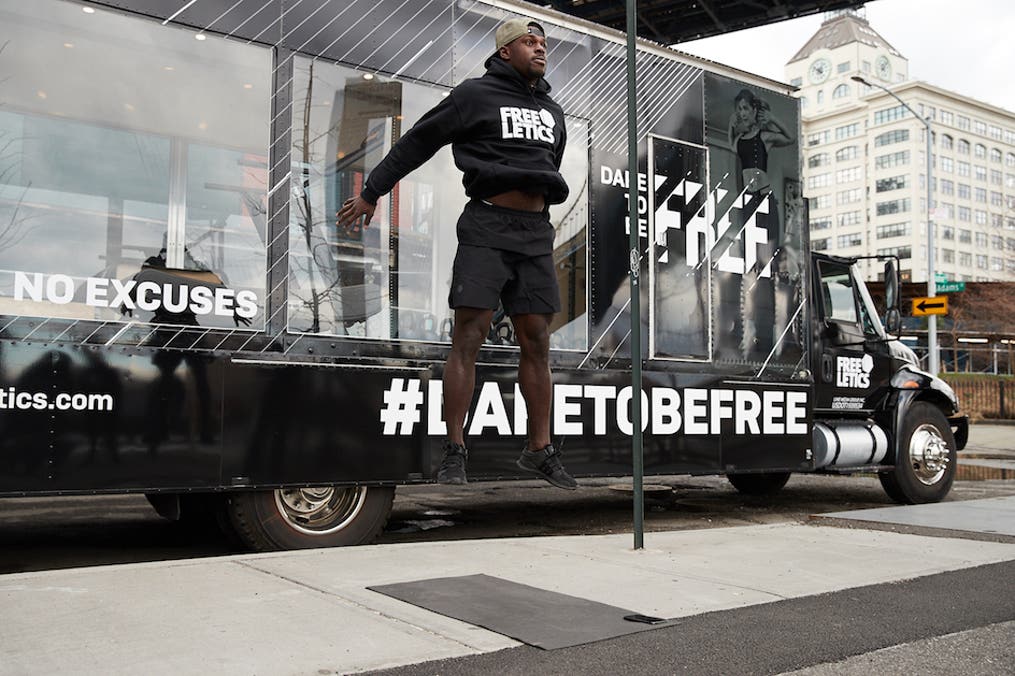 That's why, when it came to choosing the best workout to prepare Wade for the upcoming scouting combine, Mania was his first choice of bodyweight workouts. The scouting combine is an annual event wherein prospective NFL players perform a series of mental and physical tasks for coaches and scouts from across the nation. It's a chance for potential NFL stars of the future to showcase their talents and it will come as no surprise that tests are tougher and the competition even tougher. Wade needs to be in the shape of his life, and he's chosen Mania to help him get there. Comprising three rounds of clapping pushups, squat jumps and spiderman pushups, amongst other explosive exercises, this particular God was practically made for Wade.
MANIA
Repeat for 3 rounds
6 x Clapping Pushups
6 x Squat Jumps
12 x Spiderman Pushups
12 x Lunges
18 x Pushups
18 x Squats
Think you've got what it takes to give Wade a run for his money? Why not try out Mania for yourself.