10 years of Freeletics - what a ride. We've come a long way over the last decade. Not just taking our product from PDF workout plans to the world's leading AI-powered fitness coaching app, or how the brand looks and feels, but also you - our Free Athletes. Over the years, you've helped our training philosophy evolve and drive what we do every day. Even though the ride is far from over, now is the perfect time to pause, reflect, and look to the future. So here's an update when it comes to that all-important question we get all the time: What exactly is Freeletics?
Freeletics 1.0: All-or-nothing training for the select few
Over a decade ago, Freeletics disrupted the entire fitness industry with a fresh new approach to fitness - incredibly tough yet flexible bodyweight HIIT workouts with a "no excuses" mindset. The success of this approach was evident in the fast physical and mental transformations we saw from our users. Over the years, thanks to continuous feedback, we've steadily evolved to include other modalities (barbells, free weights, running, stretching) and stayed ahead of the curve by introducing artificial intelligence (AI) and machine learning to exponentially increase the level of personalization for each Free Athlete. And while a lot of our product offering evolved, our training philosophy and hardcore mentality always stayed the same. You had to be tough enough to really earn your Free Athlete status.
In recent years, so much in our world has changed - new experts, science, and research, all suggesting even more ways we can better support you and our 56 million users to reach your goals. This, coupled with tech innovations, your feedback and our continuous drive to stay ahead of the curve means it's time to evolve again for the better. To evolve beyond fitness and into a real lifestyle you can live for the rest of your life.
Welcome to the new Freeletics: A fitness lifestyle based on dedicated consistency
At some point, you've probably read the motivational quote "fitness is a journey, not a destination." It's not a new concept to most of us, but what does it even mean? We believe that regular exercise is key for your health and vitality - and that these aren't just parts of your life, they are your life. But how do you reach that level of regular activity? Research shows that the ultimate commitment to a minimum dose of daily exercise - in a variety of forms - is the best approach for allowing your body and mind to adapt and stick to regular exercise - while also achieving transformative results.
Committing to this minimum dose of fitness every single day without exception maximizes your chance to unlock (and enjoy!) working on your health and fitness - for the rest. of. your. life. We proudly call anyone living this lifestyle a Free Athlete, as we know being this consistent over time is the biggest achievement of all. We don't work out until we throw up, but we're ruthlessly determined on never missing our daily dose of exercise. We're motivated to go beyond the minimum as often as possible, but we're still flexible and focused on enjoying life. So yes, we still have that hardcore mentality, but in maintaining that elusive consistency - shifting our focus from short-term, all-out goals and single modalities to consistency and a balanced mix of modalities and intensities. Now that's a lifestyle we can keep up for life. And it can still yield incredible and transformative results.
How to get into and maintain the Freeletics lifestyle?
We believe that your fitness journey should include phases of hardcore intensity, but always be focused on consistency. To build that dedicated, consistent habit, we strongly recommend that your fitness routine be made up of two parts.
The first is your "Base." This is intentional, daily activity, lasting at least 17 minutes. What that activity is, is completely up to you, whether it's active recovery like walking, stretching or yoga, or other sports such as cycling, swimming, or a basketball session in the park.
17 minutes isn't just a random number. It's based on both scientific and practical research. We arrived at it by adjusting the American Heart Association recommended minimum weekly exercise levels to a seven-day format and considering the successful exercise behavior patterns we've seen in our millions of users over the past 10 years. This showed that 17 minutes of low to moderate "active movement" each day is an effective way to build a sustainable and enjoyable habit.
Fundamentally, 17 minutes is just actually really doable. For anyone. Getting your Base in every single day without excuses is not only realistically achievable but will enable you to stay incredibly consistent in your life-long fitness lifestyle over time and can help increase both the quality and longevity of your life.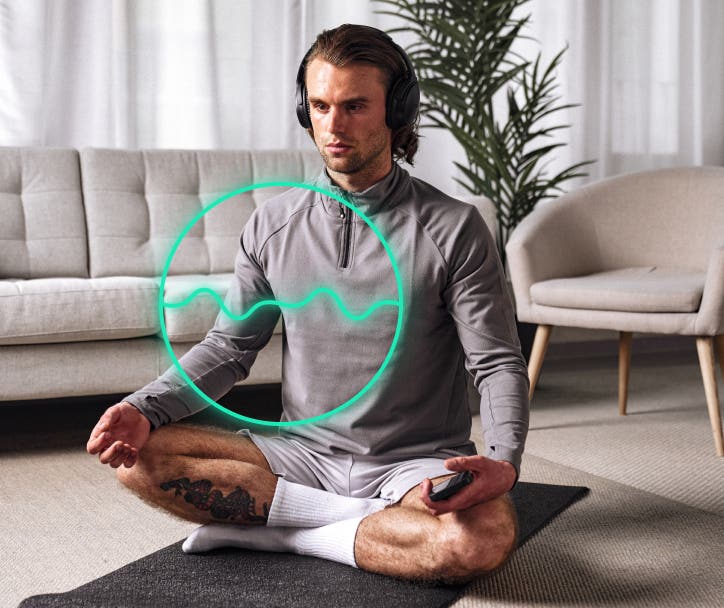 The second part of your fitness routine is your high-intensity training - the Freeletics Coach days you know and love, which you can think of like pulses in your consistent baseline activity. You should aim to do your Coach days as often as possible, up to a maximum of five times per week, ideally mixing modalities if you can (bodyweight, barbells, free weights, running). The more rigorously you train on Coach days, the more active recovery you should do for your Base.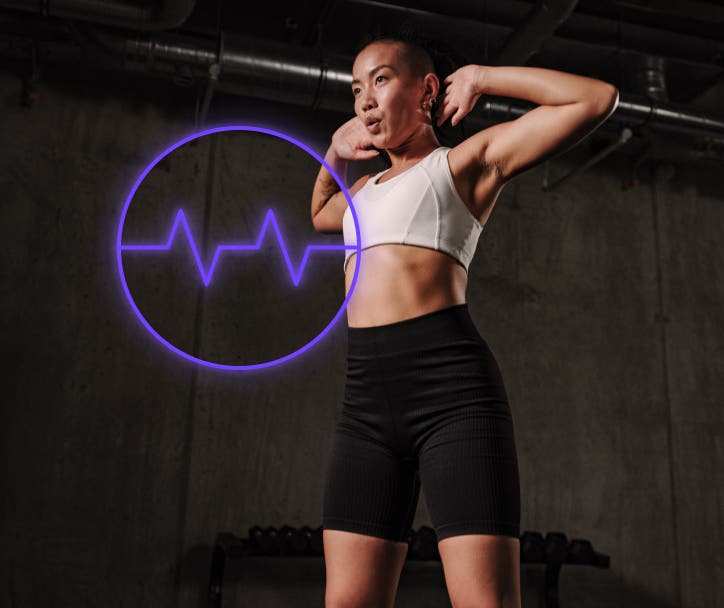 Through years of internal and external research based on hundreds of millions of data points, we have come up with these two concepts to help each Free Athlete stay consistent in their fitness lifestyle in the long-term. Join us in adopting this Freeletics lifestyle and reaping the benefits for years to come. Enjoy an active, happy, and fulfilled life. A life, powered by fitness.
Explore the Freeletics lifestyle for yourself