Who doesn't love an ice-cold, fruity beverage at this time of year - especially when wimbledon's on the big screen? This summer, do your mind and body a favor by enjoying your favorite summer flavors without the alcohol and added sugars. Here's how: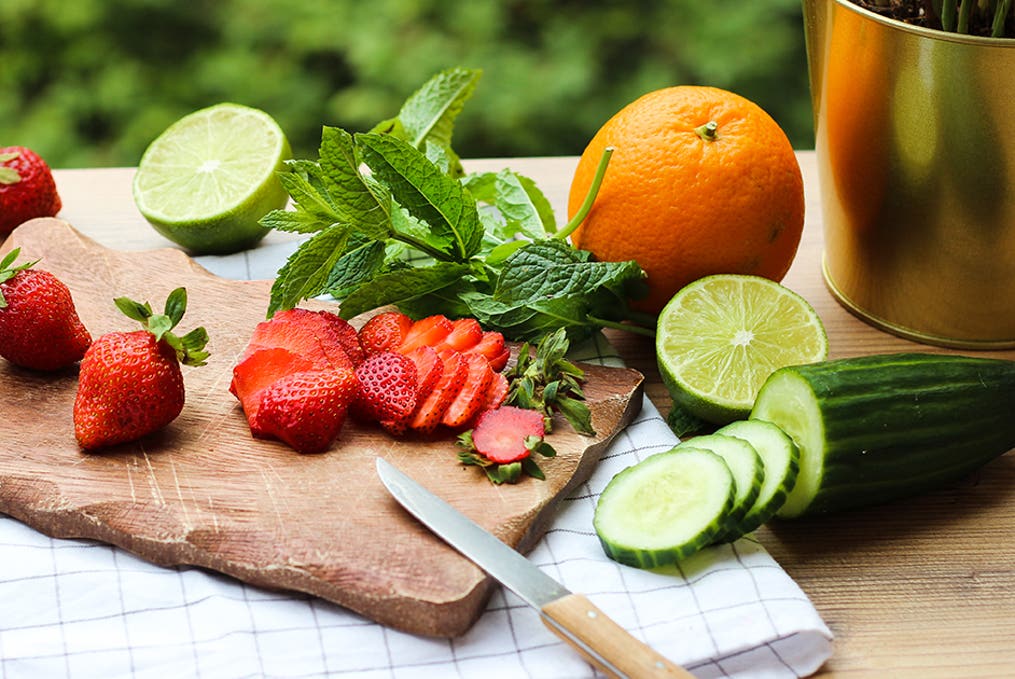 Ingredients (one liter):
6 dates
1 ltr. sparkling water
Lemon or lime (1-2 depending on how sour you like your lemonade)
1 orange
6-7 Strawberries
1/2 cucumber
Handful mint
Ice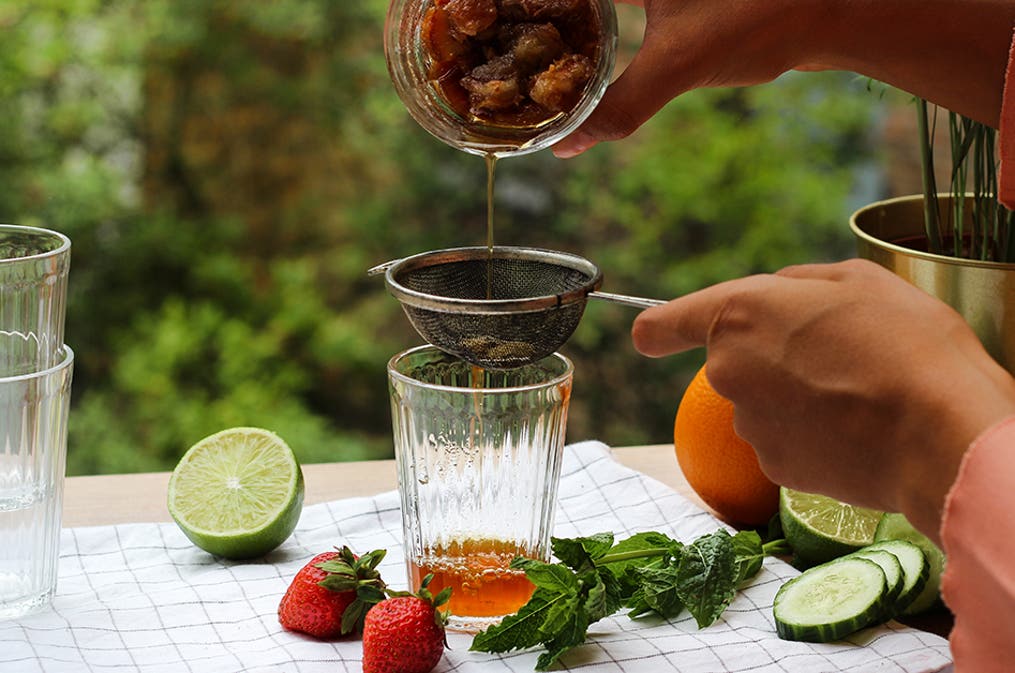 Instructions:
Chop 6 dates and soak them in a liter of sparkling water for 12 hours overnight, in a sealed container. This allows the natural sugars in the dates to sweeten the water.
Slice strawberries, cucumber and orange and divide into 4 serving glasses. Add mint leaves and ice.
Using a sieve, pour the sparkling date water into the serving glasses, filtering out any remaining pieces of dates.
Squeeze ½ lemon into each glass (more or less depending how sour you like it).
Stir with a spoon.
Add a sprig of mint (for style points).
Enjoy.