Do you know how to cook healthy food for the viewing party but are embarrassed to make it for your friends because it tastes bland? Do you add condiments to everything? Ketchup to sweet potato fries? Mayonnaise to sandwiches? Salsa to meat? Condiments are supposed to put the finishing touches to your food. Add flavor. Spice. Sweetness. But with all the additives and sugar, they are likely to make your meal, however healthy it is, unhealthy.
This doesn't mean that to stay on track you have to stop adding sauces to your meals. Switch them up. Upgrade the traditional ketchup. Create your own, healthier versions. Here are the best homemade condiment recipes to finish your meal and help you Eat Clean.
Raw Salsa
Instead of buying salsa from a jar, make your own. It's fresh, healthy, low-fat and easy to prepare. Eat it with different meats. Add it to salads. Or eat it in wraps.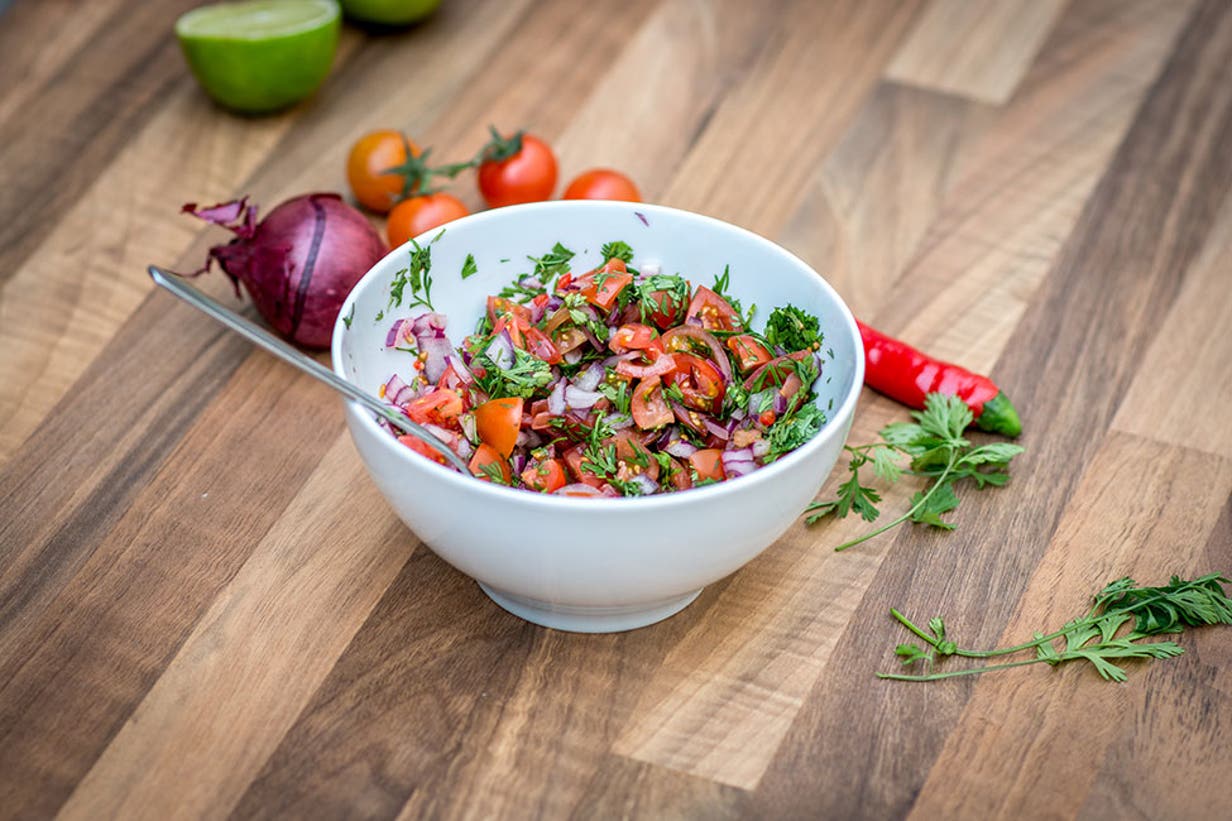 Ingredients:
4 fresh tomatoes, finely chopped
1 small onion, finely chopped
1 chilli, finely chopped
1 bunch torn coriander
salt
fresh lime juice
1 tbsp water
Preparation:
It's simple: Add all ingredients together in a bowl, mix and serve. You can make it as hot as you like by adding chillies.
Chunky Guacamole
Guacamole is made from avocado, which is one of the most valuable foods with it's healthy fats and protein. But if you buy it from a store you're never sure how much sugar, salt or additives are in it. So make your own. You can add it to anything: sandwiches, salads or alone as a snack.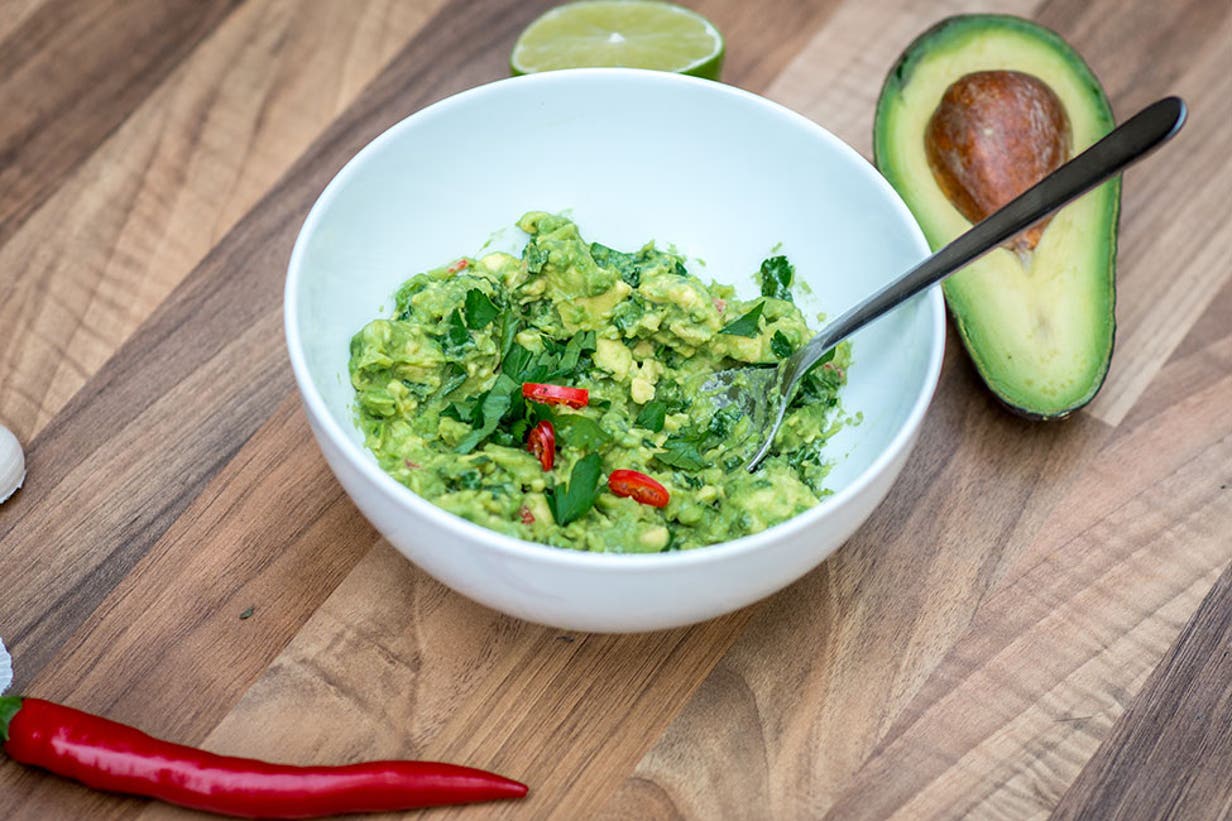 Ingredients:
1 ripe avocado
fresh lime juice
a handful of parsley, roughly chopped
1 small garlic clove, finely chopped or pressed
1 chilli, finely chopped, without seeds
salt and pepper
Preparation:
Mix avocado flesh in a bowl with the other ingredients and season with salt and pepper. Sprinkle parsley on top.
Red Pepper and Tomato Relish
It's time to upgrade the classic tomato sauce. This recipe is the healthier, better tasting version and you can add it to anything you would usually eat with ketchup.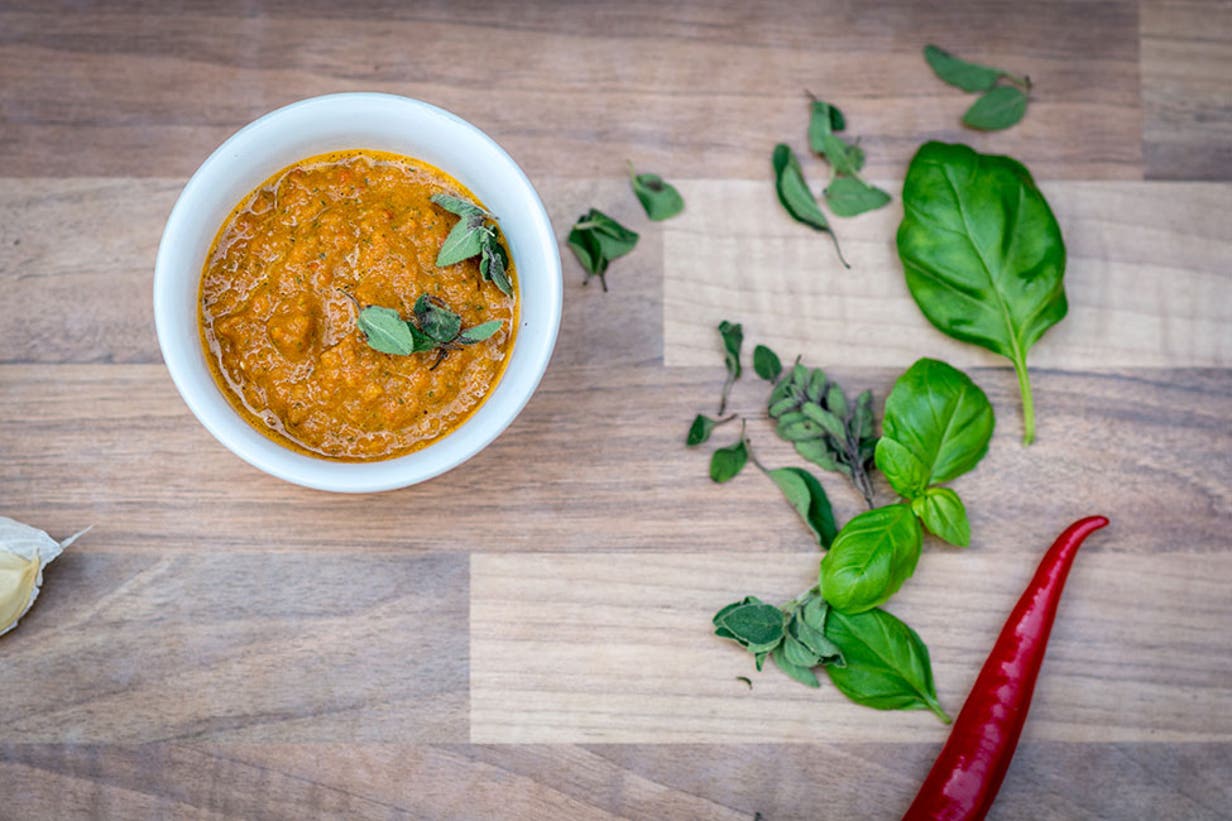 ingredients:
3 fresh red peppers, seedless
85g sundried tomatoes, roughly chopped
1 garlic clove, finely chopped
1 red chilli, finely chopped
handful basil leaves
handful oregano leaves
3 tbsp olive oil
2 tbsp red wine vinegar
Preparation:
Cut the peppers in half and grill, skin-side up. When the skin turns black, take them out and cool them in a bowl until they are cool enough to handle. Peel the skins and chop roughly.
Put all ingredients in a food processor with salt and pepper. Blitz until all ingredients are finely chopped. Put in a bowl and chill for a few hours.
Athletes eat and train. They don't diet and exercise. Find a healthy alternative for convenient food. Enjoy your nutrition. Stick to your healthy lifestyle. Be a Free Athlete.