Chris was overweight and unhappy when he realized that his bad habits were compromising his health. Then he found Freeletics and set himself on a journey to becoming a stronger, fitter and healthier version of himself. This is his story.
My name is Chris, I'm 39 years old and I've been a Free Athlete since February 2015. Before this time, I was in very bad shape. I weighed 120kg and my health was getting worse every day. I didn't exercise and my diet was awful; I lived on pasta, French fries, hamburgers, sodas and endless desserts. I realized that, for the sake of my health, I had to make a drastic lifestyle change. I decided to look for something that would change me not only physically but mentally, and that would make me stronger and a healthier version of myself.
I started bodyweight training with Freeletics in 2015. I'd never done burpees or most of the other exercises before. My weight and poor health made every exercise way harder and more complicated. But I didn't quit. I kept going and before long, I started seeing results.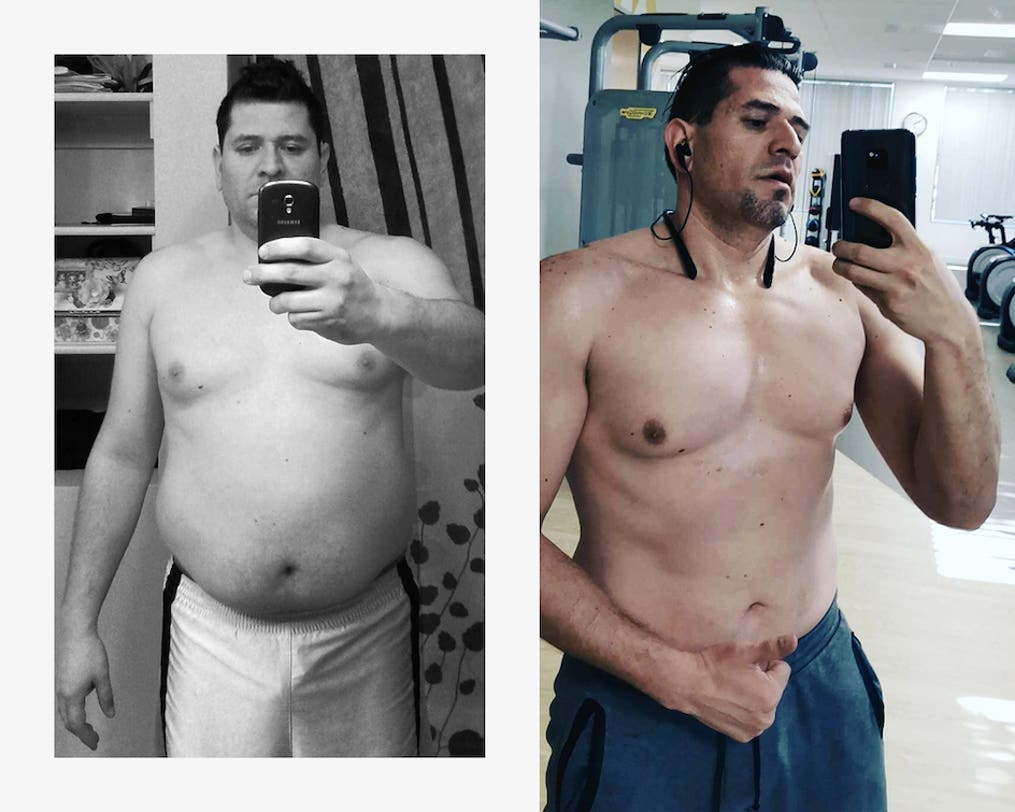 To be honest, to begin with, the results weren't what I was expecting because my body was having such a hard time adapting to this new regime. I started to hear people say, "abs are made in the kitchen" and thought, "hold on, working out constantly is not enough!?" That was when I realized that the training I was doing needed to be combined with a change in my nutritional habits. This meant introducing moderation and discipline into my diet; hamburgers, desserts and sodas weren't going to make me healthier.
I started making changes to what, when and how much I was eating. I reduced my sugar intake, stopped drinking sodas and started drinking more water instead. I tried different diets and, little by little, I've discovered what is good for my body, what I like and what makes me feel healthier.
Before I started with Freeletics, I had reached a point where my health was being severely compromised by my bad habits. I realized that I couldn't take my health for granted any longer and that I owed it to myself to become a fitter, healthier and happier me. Everybody is different, but what always remains the same is that our health is never guaranteed and that discipline, self-awareness and moderation are the best steps we can take to becoming better versions of ourselves.
Inspired by Chris' story? We should never take our health for granted. Why not make today the day you start your journey to becoming a healthier, happier you?