Jan Winter has been a Free Athlete since June 2015 and a Freeletics Ambassador in Cologne, Germany since December 2017. This January, he travelled to New York with the Dare To Be Free team to spread the message of the campaign and to share what the Freeletics Community means to Free Athletes across the world. As a long time Free Athlete, Jan knows what it means to push past your limits and to sweep aside barriers to fitness. This is his story.
I became addicted to Freeletics after my very first workout; it challenged me like nothing else I'd done before and I loved it. For me, Freeletics is like meditation; it teaches me a lot about myself and I've learnt a lot about the connection between the body and the mind. At the beginning of my journey with Freeletics, my motivation was wanting to prove myself to people. But it soon taught me that the only way I was going to become the greatest version of myself was by training for myself alone. I still constantly seek to improve; I know I've still got room to grow because I still haven't mastered those damn pistol squats!
The first time I heard about the Ambassador program was from somebody in the Cologne Community. The Community here is incredible; the people are motivating, determined and love to challenge each other and progress together. Becoming an Ambassador was the perfect chance to give back and to be a voice for the Community that had inspired and challenged me so much. I wanted to be able to share my commitment to and passion for Freeletics with the world. I was also extremely motivated by the opportunity to train alongside some of the best Free Athletes in the world.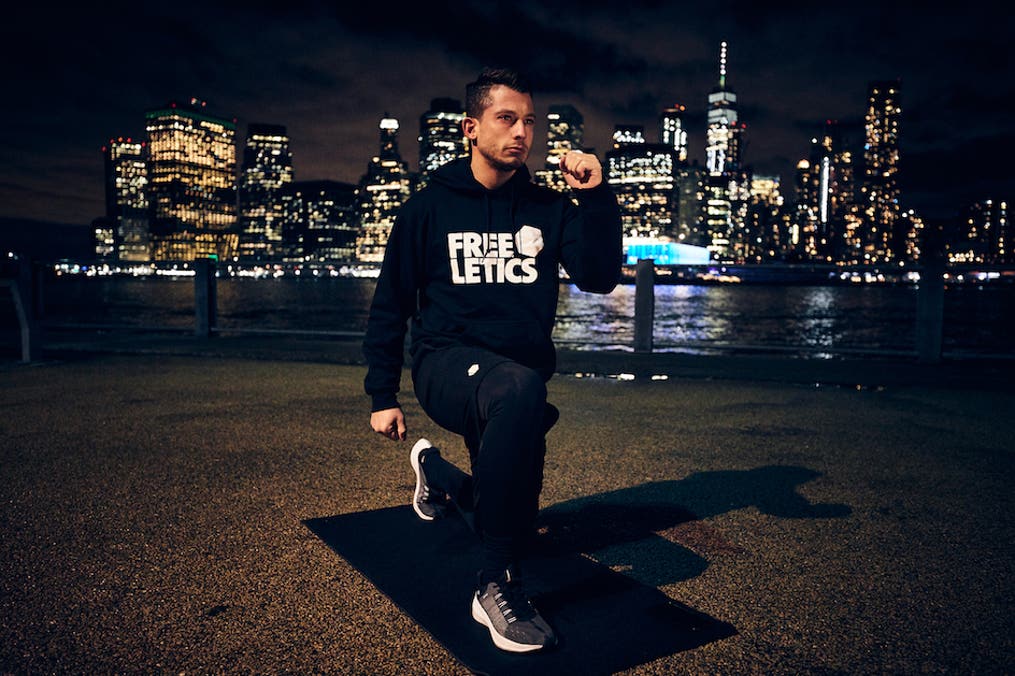 As an Ambassador, I want to take the message of Dare To Be Free and implement it in my Community. This means being a role model and demonstrating that I'm not letting anything stand between me and my goals, so neither should they. I want to show people that we learn the most about ourselves when we're operating at the outer edges of our limits and that this is the point at which we can either Dare To Be Free or settle for mediocrity.
For me, Dare To Be Free means not letting anything get in the way of a healthy and meaningful life. It means not making compromises when it comes to reaching for my goals and being happy. Day to day, I strive to Dare To Be Free from fear, people's opinions and any limitations I find myself working around. This means not letting these things dictate the path I choose to follow or the goals I want to achieve. I'm surrounded by a lot of positive people and have a lot of adventures, so I think I've been pretty successful, but there's always room for improvement.
Freedom is a big word, but in some ways, it's such a simple thing. It starts with refusing to be restricted by the stresses of daily life and it ends with a life of adventure. After being with Freeletics for so long now, I don't even hear the voice in my head anymore telling me "that's not possible". I remember the day when I realized that we never really reach our true limits as long as we never give up and keep pushing. I know this sounds cheesy, but when you think about it, it's true! To me, freedom is to have a level of self-confidence which means that you can base your decisions only on what your heart tells you and not on what anybody else is trying to dictate to you.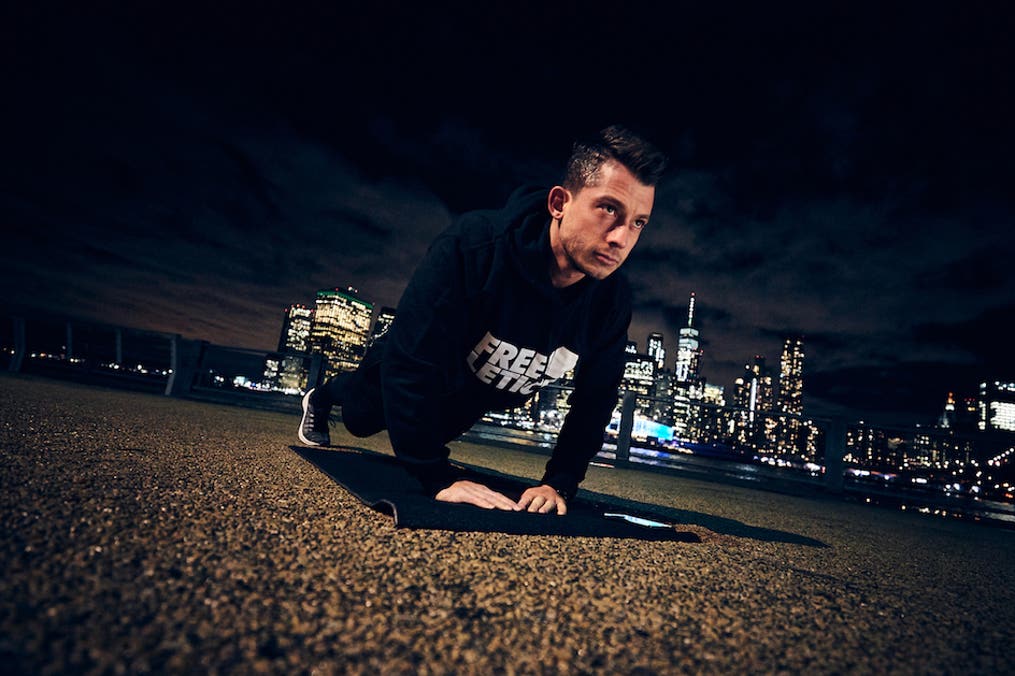 Other than becoming a Freeletics Ambassador, my biggest achievement with Freeletics has been winning the Freeletics World Cup with Team England. To be joined by so many Free Athletes from all over the world, all pushing ourselves to our limits for four weeks was so inspiring. Other highlights of my Freeletics journey were the Aphrodite Flashmob in Cologne, the Barcelona Beach Games and the Ambassador Meetup at the Munich HQ.
My next goal as an Ambassador is simply to continue to promote Freeletics in Cologne. I want to provide more outdoor Training Spots in the city where the Community can meet. I also want to keep inspiring more people to start Freeletics, to become the greatest versions of themselves and to Dare To Be Free. Every day, the Community inspires me to keep pushing and I hope that I inspire them too.
Be like Jan and challenge yourself to Dare To Be Free from the limitations holding you back. Download the Freeletics app now to start your journey today.