Focusing on endurance and cardiovascular activities, these Training Journeys will leave you slim, strong and ready for the next challenge.
Because the male and female bodies are different, we've created a male and female version of each Training Journey. Both involve similar exercises and the same training method, they're just better adapted to your individual physiology to give you your desired results.
Calorie Burn/Cardio Burn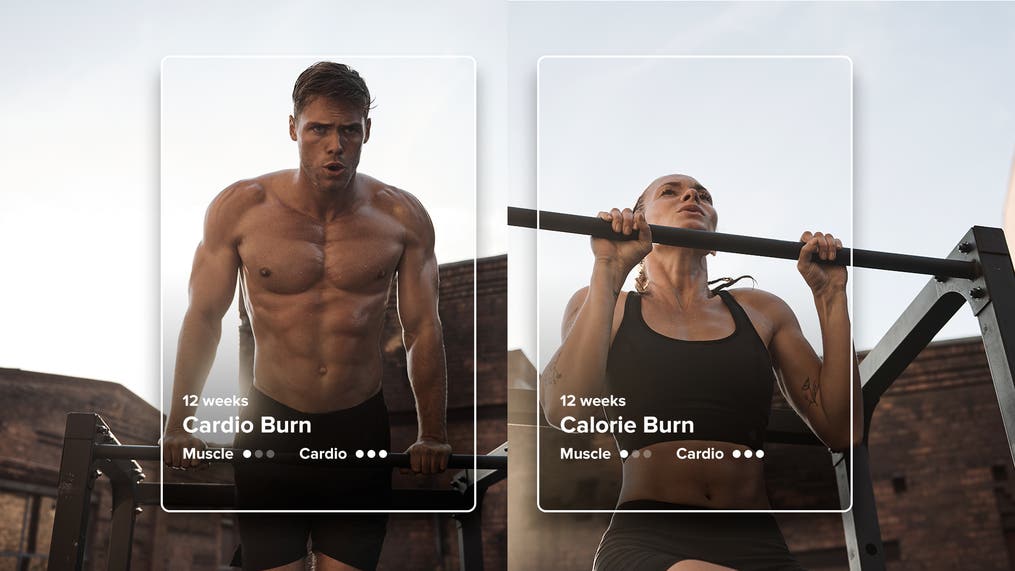 The Journey: Fast-paced. High reps. No equipment necessary. It's a combination of signature Freeletics God workouts and intervals, designed to make you lose your breath and any unwanted calories, fast! When you follow the Calorie Burn Training Journey, your Coach will guide you through 12 weeks of simple, yet effective bodyweight-only exercises, that can - and should - mostly be done at lightning speed. Once you've completed the Calorie Burn Training Journey, you'll feel fitter and faster the results
Tone & Tighten/Shred & Burn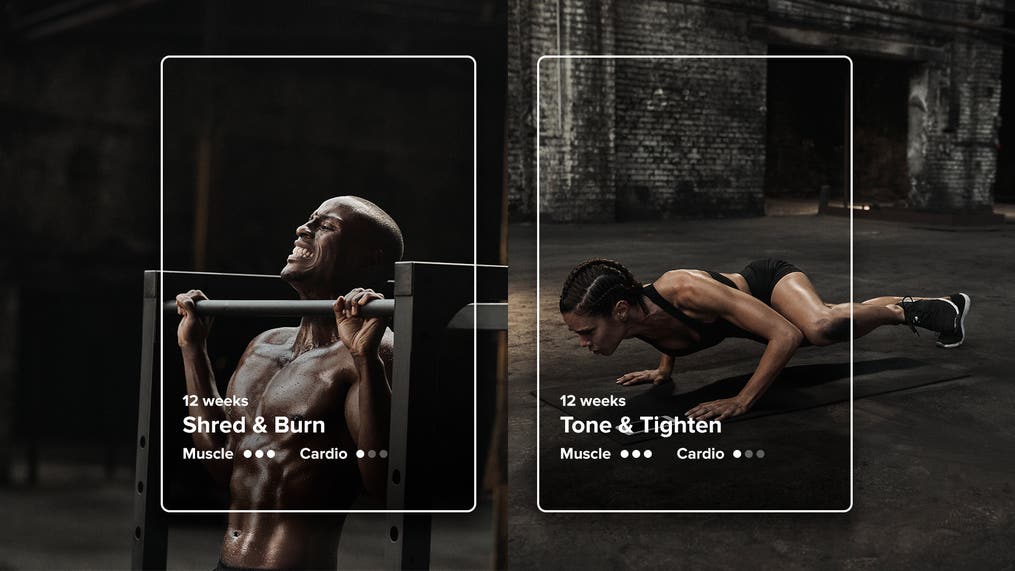 The Journey: Shed body fat to reveal sculpted, toned muscles with this Training Journey. Low repetition, explosive, bodyweight-only exercises will burn calories fast whilst intermittent HIIT exercises will ensure that you're always pushed to your limits, leaving you with burning muscles. After 12 weeks of focus and dedication, you'll be leaner, stronger and more mentally resilient than ever.
Balanced Fat Burn/Balanced Burn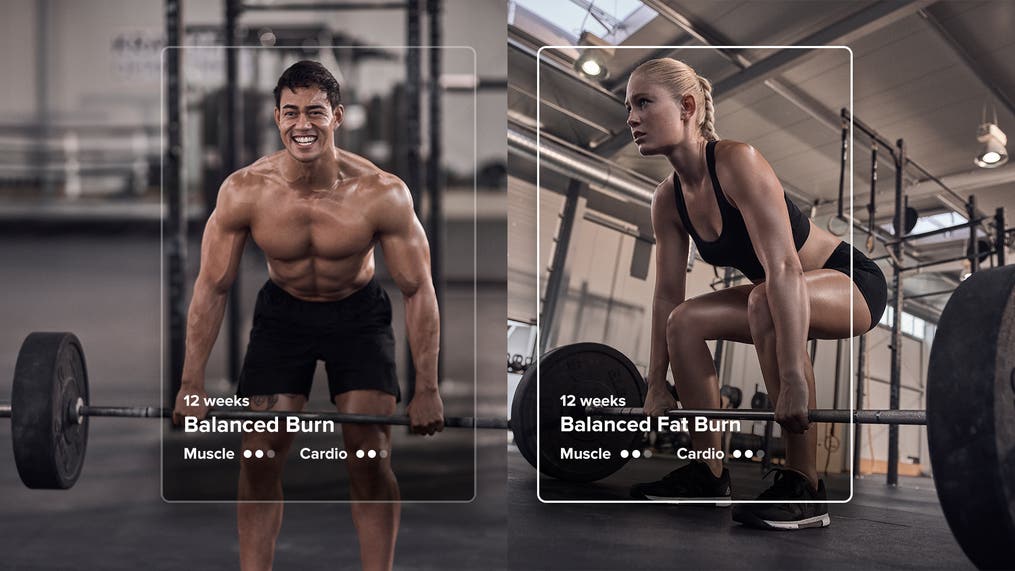 The Journey Fit or inexperienced, strong or new to fitness, Balanced Fat Burn is the Training Journey that'll get you a body that's lean and defined. It's a real all-rounder, giving you a taste of all the exercises Freeletics has to offer - strength and cardio. A mixture of easier and technically more challenging exercises, all of which don't require equipment, will quickly induce muscular and cardiovascular fatigue. There's no denying that this Training Journey will make your muscles twitch, but, after 12 weeks, the results will be worth it.