A busy mother of two, Anna spent so much time looking after her family that she often neglected to care for herself. She'd tried a number of fitness and weight loss programmes over the years, but had never found the right one for her. After the birth of her second child, she decided it was finally time to make the lifestyle change she needed. With a clear goal in mind, she was ready to start her journey with Freeletics. This is her story.
I wanted to lose the weight I gained during my second pregnancy and, more importantly, to make sure it stayed off. As a married mother of two, I'm always busy looking after other people and I'd never really taken time to look after myself. I realized that this had to change.
Anna started using Freeletics and training with her local Freeletics Community which played a considerable role in motivating her throughout her journey.
My experience with the Freeletics Community was awesome and extended even beyond just the group I trained with; people from the community across the app and Instagram inspired and motivated me. It feels incredible when someone you don't even know is encouraging you to keep going with ClapClaps, comments and likes.
The training was difficult, but I kept pushing myself and drawing from the support of the community. I learnt to enjoy even the toughest workouts; I hated Apollon at first, for example, but it's a workout that never fails to challenge me and for that I love it!
But, as Anna learnt, becoming your greatest version isn't just about working out. Diet also plays a huge role in both the physical and mental aspects of a transformation.
Over the past few years, I've tried many different diets, but none of them worked for me. I tried cutting down carbs, limiting myself to 1000 calories a day and giving up sugar. I was often stressed and hungry and would binge on bad food, which made me feel even worse. Through using Freeletics, I've learnt to take control of my diet. Now, I choose my meals more carefully and eat everything in moderation rather than cutting things from my diet entirely.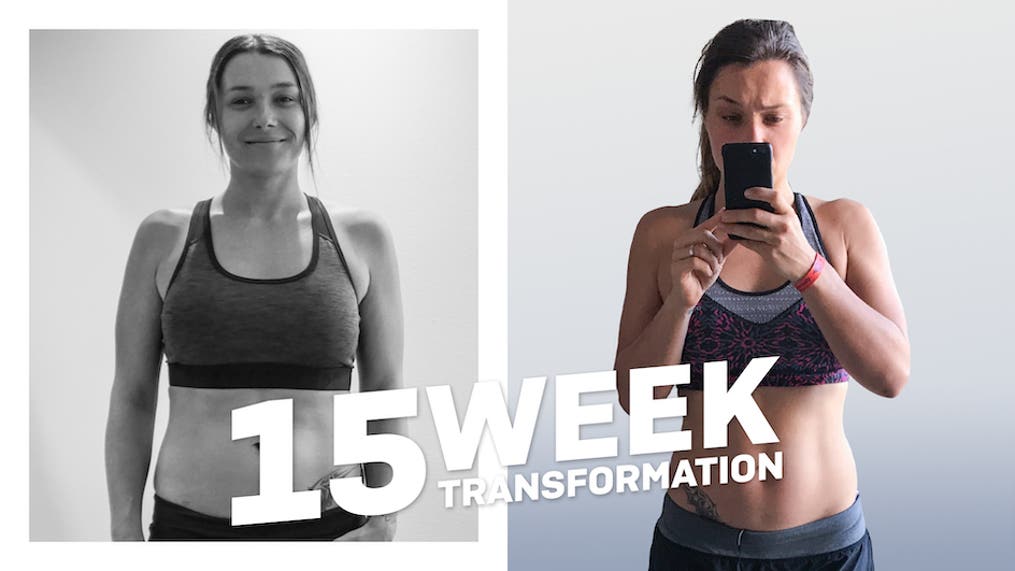 For Anna, it wasn't just a physical transformation; her mental health and family life also underwent significant positive changes.
For the last six years, it felt like I was living only for my kids and my family and not for myself. I based my schedule, diet and exercise around them and forgot about taking care of myself. Since training with Freeletics, I've learnt to listen to myself more and that I'm not a bad mother for taking an hour a day to myself. I've become far more balanced and have learned not only how to take time for myself, but how to shape it and make the most of it. Doing exercise has definitely made me happier and less susceptible to stress and the children have noticed this too. In the beginning, the change in my lifestyle wasn't always easy for them to cope with and there were certainly some heated discussions, but now they are used to it and accept it. Sometimes, they even join in with my training!
This is by no means the end of Anna's journey with Freeletics.
I'm really happy with what I've achieved so far, but I know that this is just the start, so I'm looking forward to what happens next. I'm still training the same as I did throughout my Freeletics journey; it's become an important part of my daily routine and I couldn't imagine life without it. I also eat a lot more mindfully and want to pass this on to my children. Freeletics has really helped me to improve my lifestyle; I'm really proud of myself and I know that my kids are too!