A lot can happen in a decade. In the fitness world, 10 years can mean the difference between a passing trend and a fitness revolution. For Freeletics, the last 10 years have been nothing short of unstoppable.
What started as a small group of training enthusiasts sharing PDF workouts has grown into a global community of over 55 million Free Athletes, all united by a common goal: to unlock their full potential through fitness.
To kick off our anniversary celebrations, we have a special message from Freeletics CEO Daniel Sobhani reflecting on the past 10 years and how we evolved from a bootstrapped startup and sharing some exciting teasers of what's to come.
So what has the Community accomplished over the past decade? Incredible, unstoppable fitness. The numbers don't lie.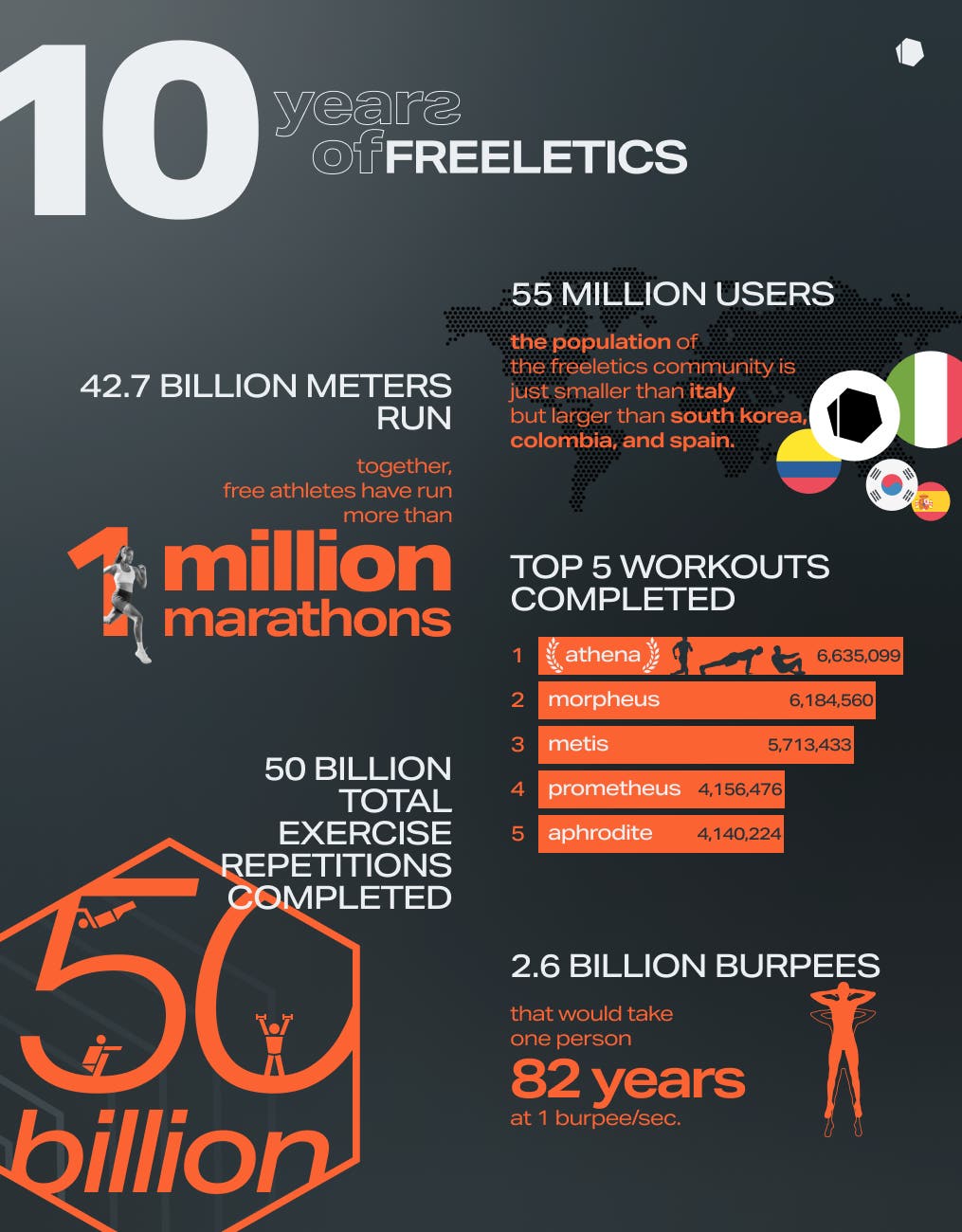 Start Your Unstoppable Journey Today