"We might not be as physically strong as men, but physical strength is just one type of strength - when it comes to understanding, supporting and leading people, we don't need to be physically stronger, we just need to be better."
In the lead up to International Women's Day, we're introducing you to some of the incredible ladies behind Freeletics. From product management to HR, these women cover every single department and embody Freeletics day in, day out. Today, we're speaking to a woman who has dedicated the past 6 years of her life to inspiring Free Athletes all over the world and helping to create not just a training app, but a mind-strengthening tool to live a healthier and happier life. Meet Vanessa, Training Experience Specialist.
Where did your journey with Freeletics begin?
I started training with Freeletics in the summer of 2012 with the three founders and a few other people on a small training ground in Munich. Freeletics was the first sport I ever really stuck to; I did some sport here and there but was nowhere near as sporty as I am today!
I began as a marketing intern in 2013 when the company was still a startup. Of course, being a startup, I did a lot more than just marketing! During this time, I created the first female boot camp because I believed so much in the product and the potential it had to change people's lives for the better - I wanted to share this feeling with everyone, but especially women.
What does being a woman at Freeletics means to you?
Being a woman at Freeletics means I work at a company where the product has traditionally been more male-oriented, but it's becoming more balanced everyday as more and more women see the benefits it can bring. Freeletics and bodyweight are certainly not for men alone.
What does International Women's Day mean to you?
Someone once told me that the ultimate symbol of feminism in the 1920s was women riding bikes; we've obviously come a long way since then, but there's still work to be done. For me, this is a day to show that we can do everything men can. We might not be as physically strong as men, but physical strength is just one type of strength - when it comes to understanding, supporting and leading people, we don't need to be physically stronger, we just need to be better.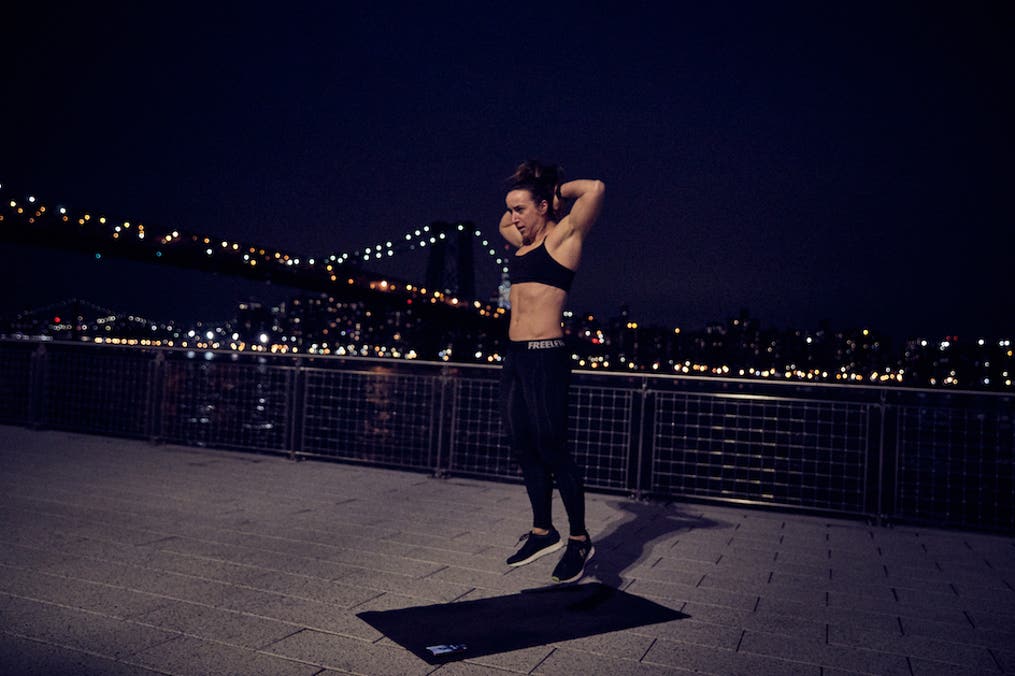 What's the biggest lesson you've taken from training with Freeletics?
That there is nothing I can't do when I set my mind to it. When I find a weakness in myself, I know that I just need to work at it and I'll improve. Of course, some people are more naturally gifted at some things, but that doesn't mean that the rest of us can't get there too if we put the effort in.
How did you grow and develop with the company?
I've changed a lot in the last six years of my career here. I moved from marketing to product and have learned more than I could possibly describe. I've become a very strong athlete during my time here too, so you could say I've become a stronger person all round, both physically and mentally!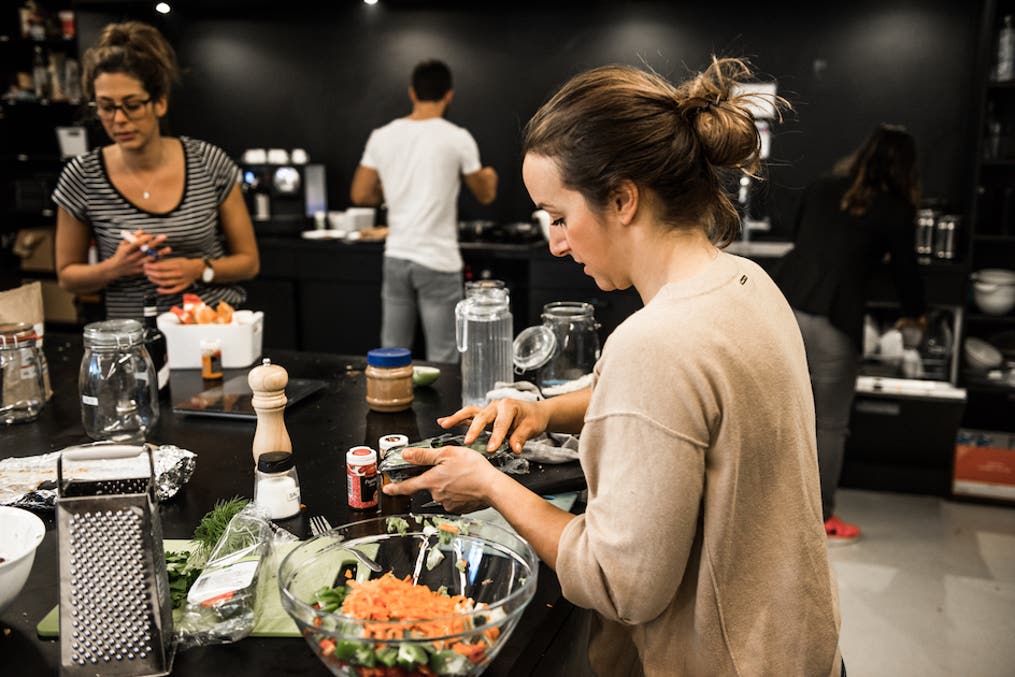 What have you learned from working at Freeletics over the years? And what made you stay for so long?
I learned that ups and downs come and go and that if you're not happy with something, you need to work on it. It sounds obvious, but it's always easier to complain than to put your mind to something and work on it. During my time here, some great people have come and gone, but I still couldn't think of anywhere I'd rather work. I still enjoy training, working and motivating people and having the satisfaction of knowing that I'm improving the lives of so many people. I'm happy that I motivate so many people around the world just because I work out and live by the motto "no excuses". I listen to my body, I push hard and I try to challenge myself to see what else I can do.
What's the first thing you tell people about Freeletics?
It will change you.
It is not the sport itself, more, it's the people you'll meet and the emotions you feel and the changes you undergo as you go through your journey. Every new PB and every new workout will test you and make you better than you were yesterday. To me, it doesn't matter if it's Freeletics or another of sport, you just need to find your motivation and then you'll be on your way to your greatest version.
What would you be doing if you didn't work at Freeletics?
I'm not sure, but I know that I would be trying to motivate people in a different way - that's what makes me happy. It's so nice and encouraging to know that you're motivating people the right way and the Free Athletes I speak to encourage me to keep going. Because of them, I'm better me.