This January, we're helping the people of NY achieve their freedom by bringing the gym to them. Our brand new Dare To Be Free Truck will be touring the city for an entire month, fully equipped with everything you need for the perfect lunch break, after work or weekend workout. Think treadmills, weights and, most importantly, bodyweight training facilities...inside a truck.
Over the next month, the truck will be making its way around the New York area, stopping at iconic landmarks, dropping in on communities and attending events throughout the city. So if you're feeling demotivated after the holidays, or you're using every excuse under the sun (be it time, space or money) to put off exercising, don't be afraid to stop by, roll out your mat and get stuck in to a Freeletics workout.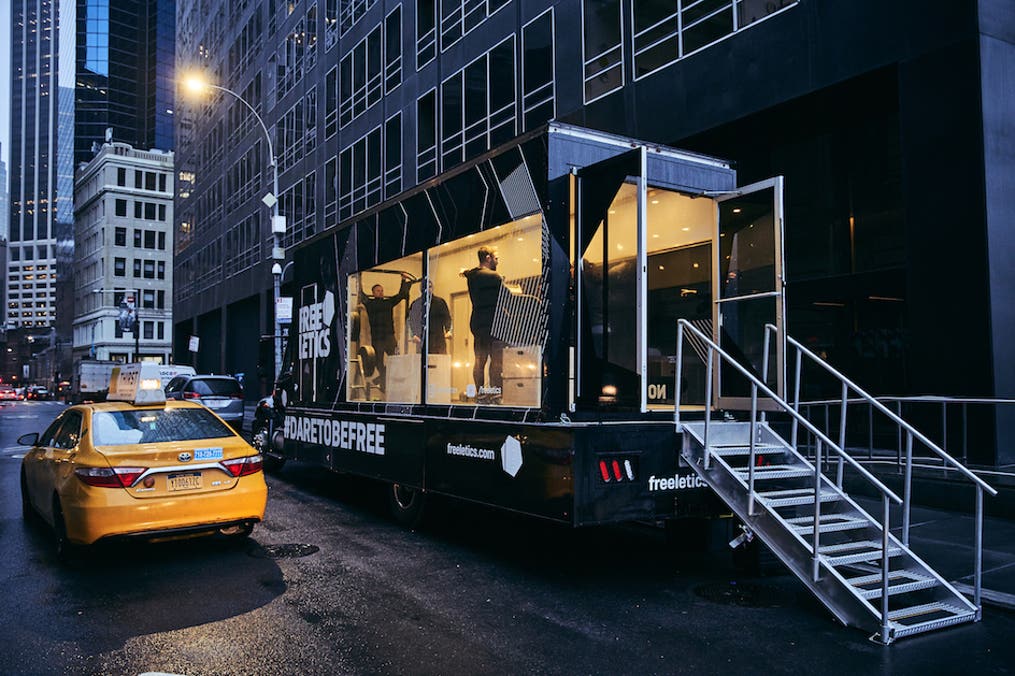 Keep checking the Freeletics Instagram and Facebook for the latest Dare To Be Free Truck location updates; you never know, it could be your chance to work out in it next. Or if you know a great location close to you, your school or your office, give us a shout out on your instagram and let us know where and why you want to see the Dare To Be Free Truck.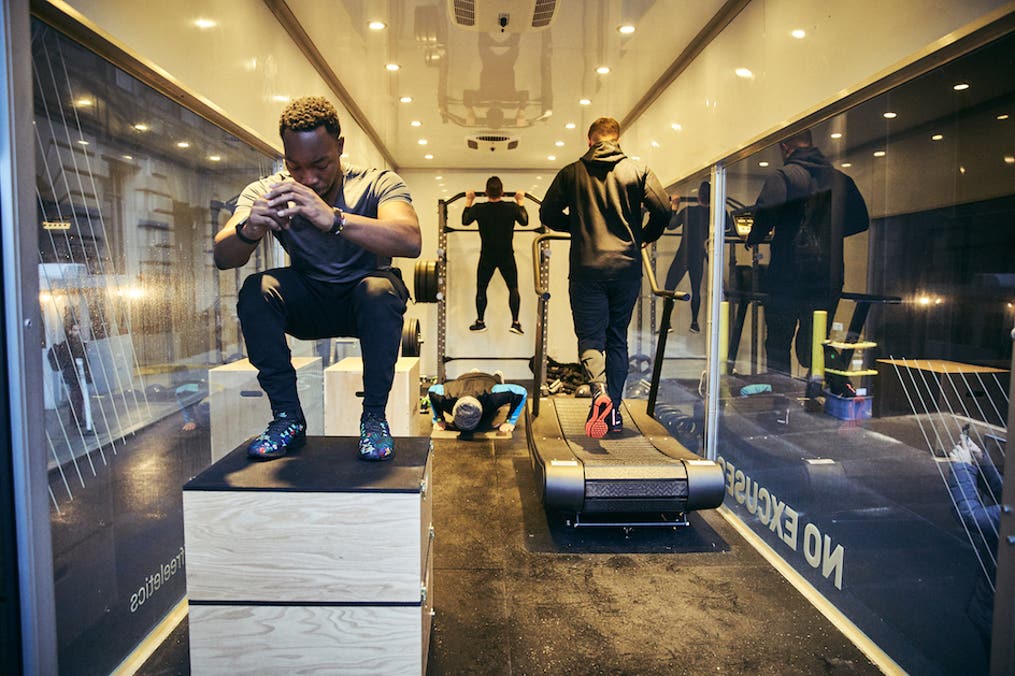 The truck will be making a number of surprise stops throughout the next month, but we've got a few dates when we can guarantee that you'll find the Dare To Be Free Truck at the following locations:
1.13 10am - 2pm: Washington Square Park
1.16 10am - 2pm: Rockefeller Center
1.17 10am - 2pm: Highline Soho
1.20 10am - 2pm: Central Park