This New Year's Day, save yourself the hangover and lazy day in bed. Instead, start your year with a clear mind and personal best. This doesn't mean that you have to be the only one at your NYE party without a delicious drink in hand. Instead, mix up one of our mocktail recipes and enjoy the party buzz without the nasty side effects of booze.
Mojit-no: The classic cocktail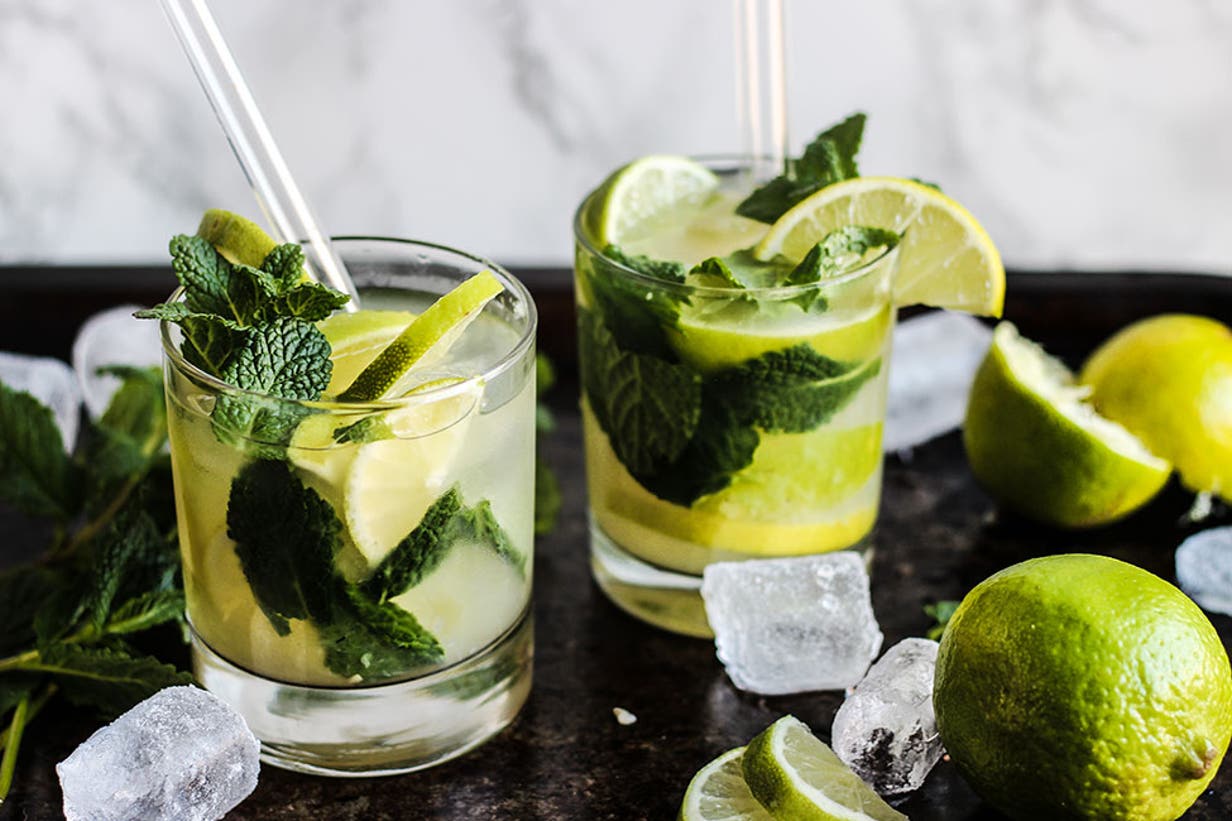 Ingredients: 
Serves 4-6
For the mint syrup:
2/3 cups water
1 cup agave syrup
1 big bunch of fresh mint leaves
For the mixer:
2 ½ cups freshly squeezed lime juice
2 ½ cups water
1/3 cup freshly squeezed lemon juice
3 limes, sliced
ice and fresh mint leaves for serving
Instructions: 
Mint syrup: Add water, agave syrup and mint leaves to a saucepan and heat over medium heat, whisk constantly until everything is smoothly combined and bring the mixture to a boil.
Let it boil for a minute before reducing the heat and allow to cool completely.
Remove the mint leaves before use.
In a pitcher, stir together the mint syrup, remaining water, lime juice and lemon juice.
Add sliced limes and fresh mint leaves.
For a better taste – let it cool for at least an hour in the refrigerator before enjoying.
Banana – Vanilla Colada: For those who prefer the creamy cocktail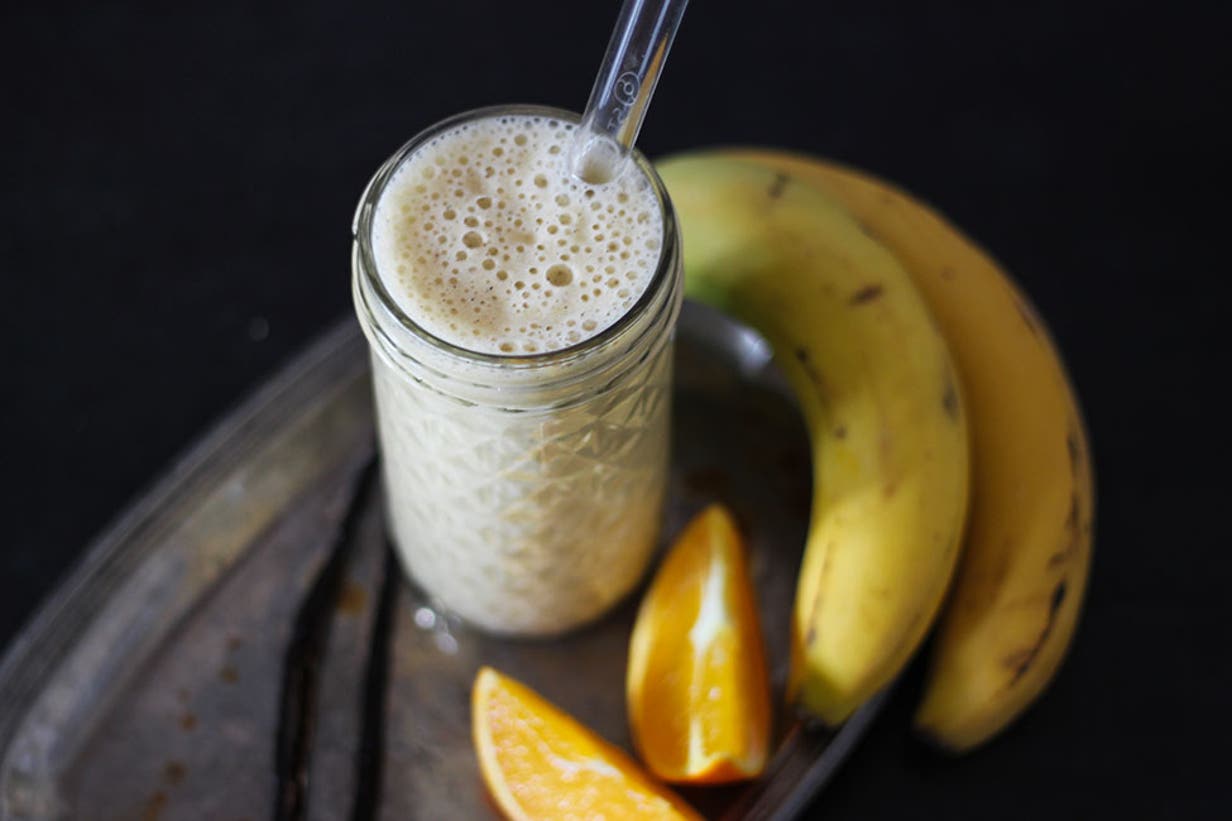 Ingredients: 
Serves 4
3 bananas
8 ice cubes
2 cups of water
1 cup of nonfat milk / almond milk
2 scoops of vanilla whey
1 vanilla bean
Instructions:
 Delicious as hell and easy as heaven! Mix everything together in a blender and it's ready to enjoy!
Virgin Peachy: The fruity refresher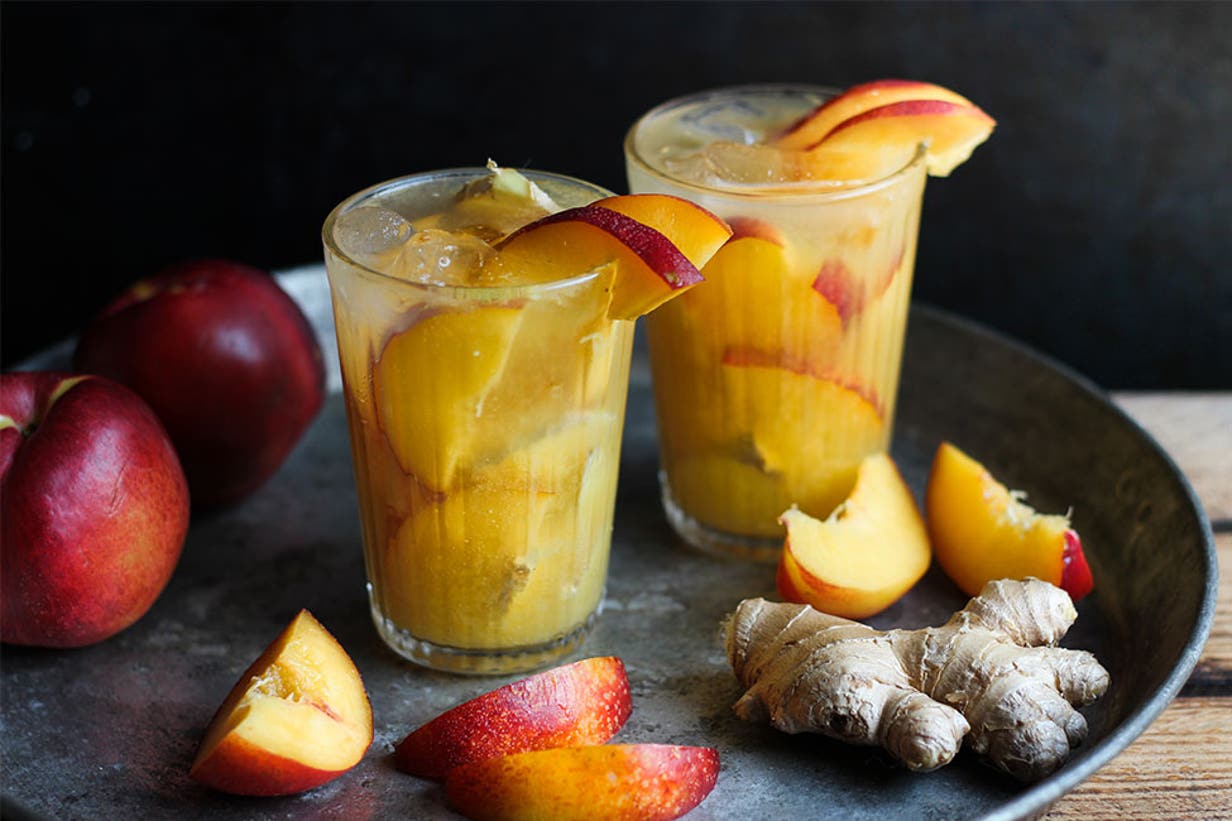 Ingredients: 
Serves 4
ice cubes
1 cup freshly squeezed orange juice
4 cups sparkling water
3 peaches, peeled and sliced
10 cm of fresh ginger, sliced
Instructions:
 Fill pitcher half way with ice and pour over orange juice and sparkling water.
 Add fresh peaches and ginger and stir with a spoon.
For a better taste – let it cool for at least one hour in the refrigerator.