Grab your mat and get ready to face your fears. Get in the Halloween spirit and take on the #FreeleticsMonsters Challenge.
Are you brave enough to face the Freeletics monsters? From October 28th until the 31st you can join Free Athletes from around the world in defeating the five most savage monsters waiting for you in your Freeletics Bodyweight app. Simply take on the challenge and add your best Halloween photo when posting the completed workout.
Trick or treat? We love this time of year with its spooky atmosphere and would love you to join in the fun by putting on your best Halloween costume when doing your pull-ups, or by doing squats on a mat full of (fake) spiders. Feel free to get creative, surprise us by being scary or funny, but above all, defeat the Freeletics monsters!
If you need support to perform one of those workouts, don't forget that you're not alone. We know the power of the Freeletics Community and this Halloween challenge could also be the perfect occasion for you to train with other Free Athletes. Together we are stronger, so don't hesitate to join one or to lead a group training session in your city.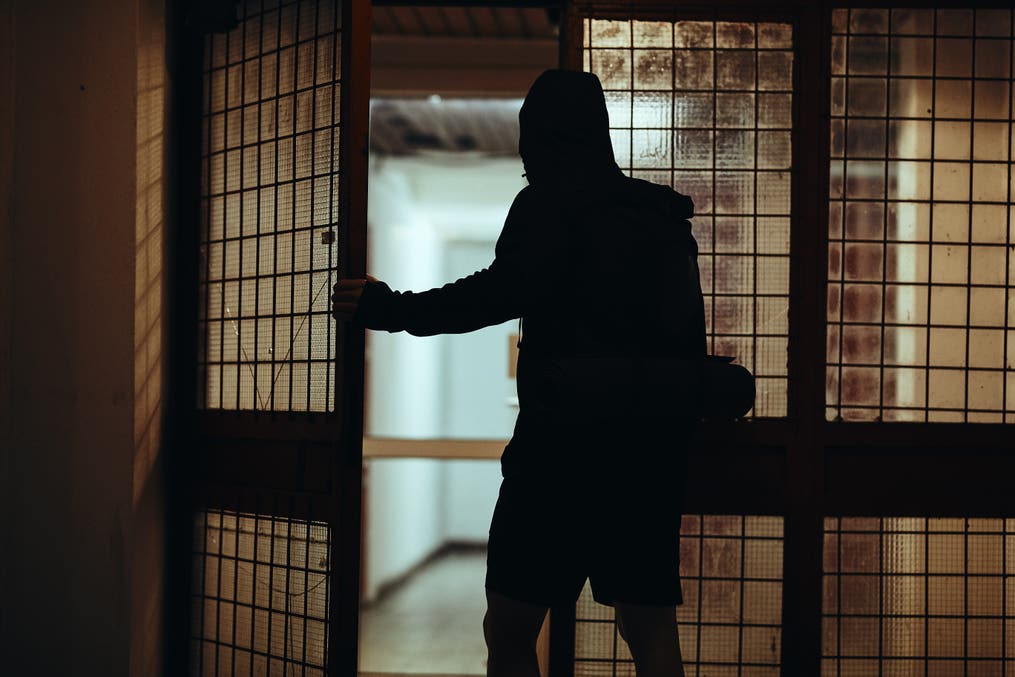 How to participate
To take part in the challenge you must have a Training Coach subscription, and a public profile within the Freeletics app (this means we can see your amazing photos). After that, it's pretty simple:
● Perform one of these five Freeletics workouts: Arachne, Kyklops, Medusa, Minotauros or Typhon.
● Add a photo of you with a Halloween twist
● Post this with your completed workout to the app feed
The winners and their photos will be featured in this article during the week of November, 5th.
Which workout to choose?
It's up to you which monster you decide to take on and if you're brave enough, you could even challenge them all. Before you decide, here's more information about the workouts so that you're totally ready for the battle ahead.
Arachne, the mother of all spiders: half-spider, half-human is waiting for you to fall into her trap. Can you avoid getting caught in her web as she challenges you with Spiderman Pushups, Squats and Plank Switches?
If you have a Pullup Bar and want to really push yourself to the extreme, then Kyklops will be perfect for you. This one-eyed giant doesn't see the need for rounds and expects you to take him on in one go from start to finish.
Your third choice is Medusa, the monster with venomous snakes where her hair should be and a gaze which could turn anyone to stone. This workout might look easy from the outside, but she'll soon have you standing on your head: things look a lot different when you're upside down. Can you be like the Greek hero Perseus and defeat her?
Minotauros, a monster with the head of a bull and the body of a man, is waiting for you in his maze. If you dare to enter, you'll have to run the gauntlet of its 5 rounds to get out again. This workout, with its High Knees, Lunge Walks and Burpees, is perfect for your entire body.
Finally, if you wish to have a short but very intense fight, you can try to defeat Typhon. A God in his own right he is also known as the father of all monsters. Some say he was created by Hera in order to destroy the mighty Zeus, but now he's here to challenge you. This workout may look easy at first glance, but looks can be deceiving. Can you survive the battle with this monster?
Whatever your choice is, simply go to the Workouts list and select the one that you would like to perform. The volume is up to you: x1, x2 and x3 are all accepted. As with all challenges feel free to push yourself for the star but don't worry if you can't reach it, you are still in for the competition. You can challenge multiple monsters, but each individual workout needs to meet all the criteria for entry into the competition.
Prizes for the winners
Here's what you could win by participating in this challenge:
○ 1 top prize: 50 euros Wear Voucher to use in our online Wear Shop or a Free Training Coach for 6 months if the user lives outside the European Union, the United States, Switzerland and Norway.
○ 5 additional prizes: 20€ Wear Voucher to use in our online Wear Shop or a Free Training Coach for 1 month if the users live outside the European Union, the United States, Switzerland and Norway.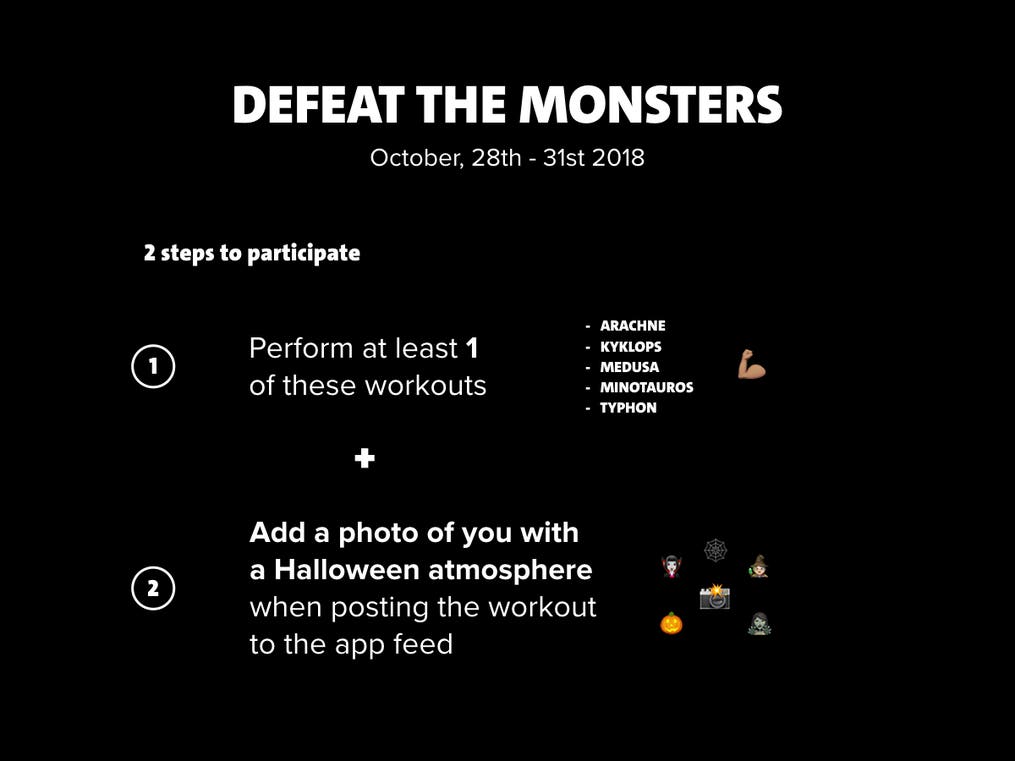 Please note that by taking part in the challenge, you have read and agreed to the following terms and conditions.